Chances are, you've heard of The International tournaments. After all, they have such amazing prize pools that kids validate their time spent gaming to their parents quoting the money involved. The International 9, for example, had a $40+ million prize pool.
Tournaments are the battlegrounds where professional Dota 2 teams fight for glory and prizes. As for The International, the most popular and coveted of all, the teams also fight for lifting the illustrious, beautiful Aegis of the Immortals.
In this piece, we'll be taking a summarizing look at all kinds of tournaments that are held around the year. But before that, you need to know what the tournament categories are.
Dota 2 tournament tiers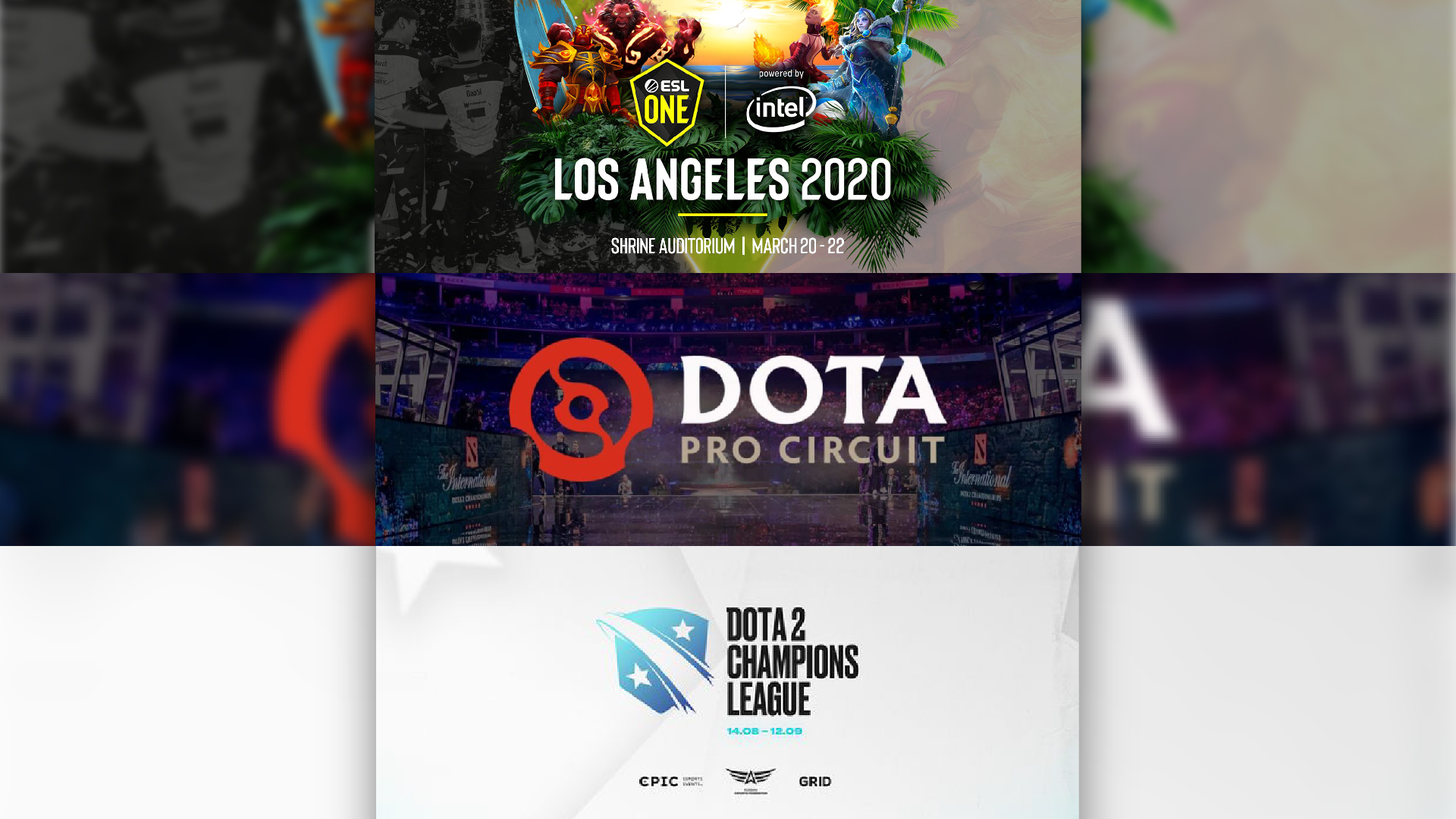 There used to be three categories of Dota 2 tournaments: Minors, Majors, and Premiers. These were reclassified into "tiers". This classification is done purely based on the prize pool.
Tier 1 Tournaments ($300,000+): Offline tournaments played by world-popular teams
Tier 2 Tournaments ($50,000+): Some big names, some emerging teams, and many talented players are discovered here.
Tier 3 Tournaments ($3,000+): Hotly contested, these small tournaments happen all year round and allow closely-knit teams to shine and make some side income.
Tier 4 Tournaments ($3,000 or less): These are online tournaments played without much fanfare or coverage, and barely any top players or teams participate.
When Dota 2 began, Minors didn't exist. Premier tournaments were sponsored by companies banking on the game's popularity so it's difficult to pin down when they began. The Majors, however, were mostly always there.
There are also Weekly and Monthly Events. They are not professional tournaments and when you've played enough Dota, you'll have a chance to make a name among your friends through these events too. These include DreamHack, SVEN League, Epulze, the RESF Premium Cup, etc.
We'll skip talking about these events and Tier 4 tournaments because it's a logistical nightmare to keep a track of them and any change could be made to them at any time. Check Liquipedia's list of upcoming Dota 2 tournaments for more.
Tier 3 Tournaments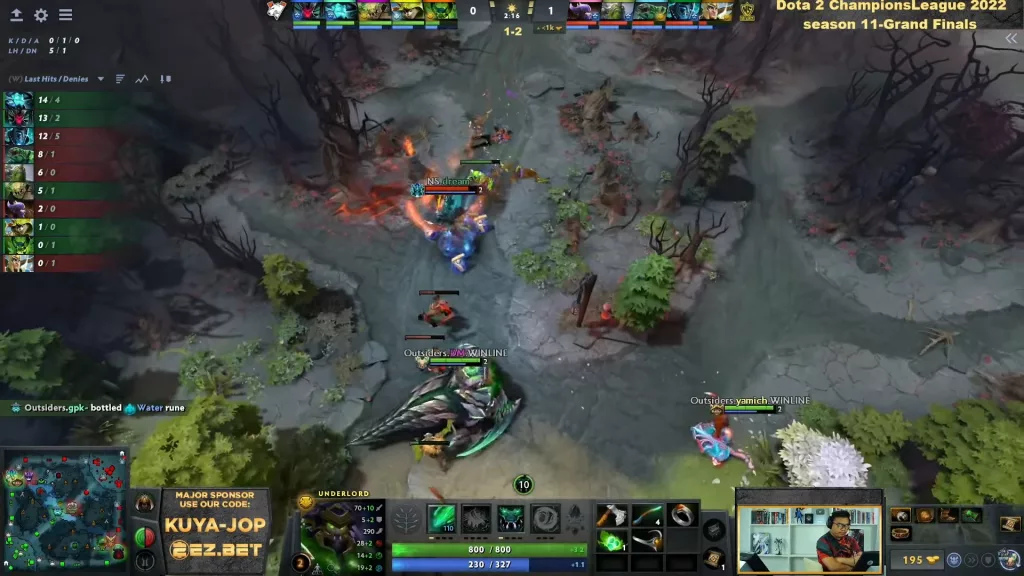 Tier 3 (formerly Minor) tournaments are online-only Dota 2 championships that regional teams play. These are standalone tournaments that anyone can sponsor.
The average prize pool of the recent Minor tournaments is somewhere around $25,000.
Minors were although supposed to be online, we're now seeing more and more location-based Tier 3 tournaments. CIS, SEA, and the Americas host most of these.
The CIS (Commonwealth of Independent States) region includes countries like Russia, Belarus, Ukraine, Moldova, Kazakhstan, Uzbekistan, Georgia, Armenia, Azerbaijan, Turkmenistan, Kyrgyzstan, and Tajikistan.
Usually, a Tier 3 tournament would run for 2 to 3 days. It's not uncommon to see bigger ones run for a week or so.
In 2021 alone, there were 80+ tier 3 tournaments. This year we might end up with fewer. This number used to be in the hundreds until 2018-19 before the restructuring and COVID-19 (which also postponed The International, by the way).
A Tier 3 tournament might be less glorious but the games still bring up a lot of fresh talent and fascinating teams. The competition is intense and every member of each of the participating teams in these tournaments plays their best Dota. This is a ticket for the big games, in many ways.
Tier 2 tournaments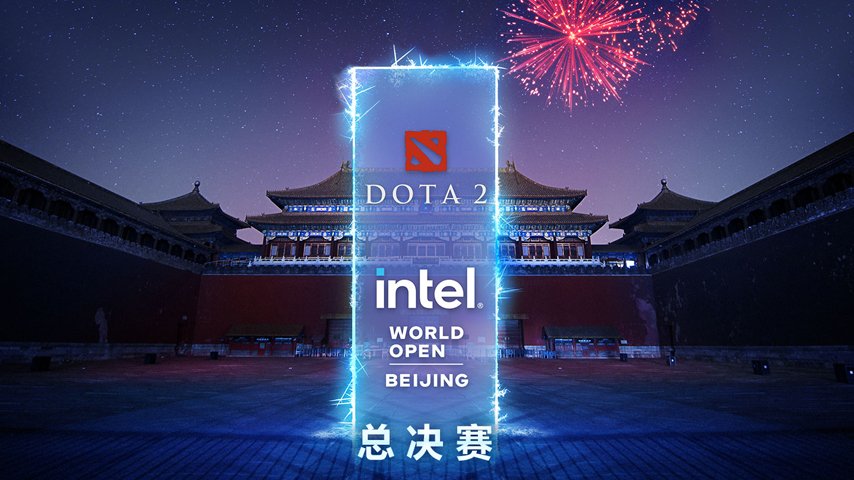 Tier 2 tournaments (formerly Majors) can be single-region LAN playoffs but are mostly online, featuring some of the best Dota talents from around the world.
This is the battleground of volatile talent. These teams finally make it to The International.
DPC (Dota Pro Circuit)'s different regional "tours" happen in this bracket. This means events such as the DPC NA Tours. DPC has three tours, Tour 1, Tour 2, and Tour 3. Each tour has divisional events and then a regional final.
These tours ultimately lead to the invitations and playoffs for bigger tournaments.
19 Valve-sponsored divisional DPC events have already happened in 2022 with prize pools ranging from $100,000 to $200,000. 5 non-Valve tier 2 tournaments have also happened such as the BTS Pro Series, Intel World Open, and OGA Dota PIT.
The six regions are (with their regional final winners):
North America: TSM (Tour 1)
Western Europe: GG (Tour 1)
Southeast Asia: BOOM (Tour 1)
Eastern Europe: Team Spirit (Tour 1)
South America: bc (Tour 1)
China: PSG.LGD (Tour 1)
Note that only China's Tour 2 Regional Final has happened so far (May 6-8) and PSG.LGD has won that one too.
When you want to see some of the top-tier teams fight against each other and define the new meta, there is nothing better than to watch a Tier 2 tournament. And if you want to witness the creation of a new meta, then the Tier 1 tournaments are what you should glue your eyes to.
Tier 1 tournaments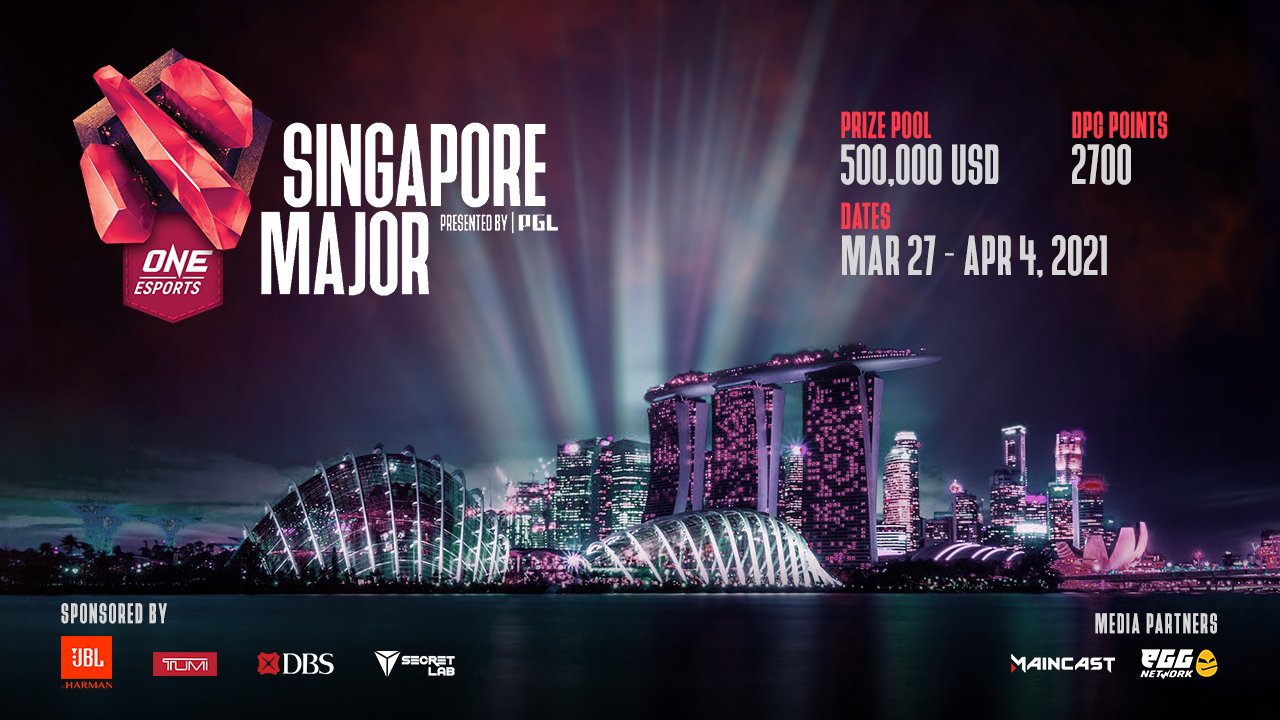 Tier 1 tournaments (formerly Premiers) feature a few of the most prestigious and financially-inflated tournaments. They are sponsored by big brands and generally co-sponsored by Valve.
Winning a Tier 1 is a big deal. Many of the best Dota 2 teams battle it out in an offline showdown and earn global fame. They are also a big platform for the surfacing of fresh talent.
In 2021, there were a total of 6 Tier 1 tournaments:
ONE Esports Singapore Major ($500,000) – iG wins – March 27 to April 4.
WePlay AniMajor ($500,000) – PSG.LGD wins – June 2 to 30.
ESL One Summer ($400,000) – T1 wins – June 16 to 20.
ESL One Fall ($400,000) – Tundra wins – August 21 to 29.
OGA Dota PIT (Invitational) ($275,000) – PSG.LGD wins – September 6 to 10.
And of course, the International 9 ($40,018,195) – Team Spirit wins against PSG.LGD – October 7 to 17.
In 2022, we have had a couple of Tier 1 tournaments – the Valve-sponsored ESL One Stockholm (OG won) and the Gamers Galaxy Dubai (BOOM won). Apart from the International 11 slated for October 15-30, we also have the PGL Arlington Major (August 4 to 14) and the ESL One Malaysia (August 23 to 28).
After the first-ever International that Dendi's Na'Vi won, Dota 2 saw phenomenal success and exponential growth. In fact, from 2012 onward, there were at least 20 then-Premier tournaments each year. The prize pools were smaller, as tier-based classification hadn't happened, but in terms of prestige, you could say that many more "big ticket" tournaments used to happen in Dota, even though the prizes were smaller.
Things calmed down a little in the late 2010s, and now 5-8 is the average Tier 1 count you are going to get.
Bagging a Tier 1 is a huge opportunity to cultivate international fame and get a direct ride to The International (The International also being a Tier 1 tournament).
The Premiers were formerly known as Premium tournaments. A lot of heavily popular events like The Final Match, The Manila Masters, ZOTAC Cup Masters, Galaxy Battles, Chinese Supermajor, etc. have been discontinued due to various reasons. They were, however, the defining Premier tournaments where teams like PSG.LGD, Alliance, Team Liquid, Virtus Pro, Newbee, and Evil Geniuses refined their gameplay and gained worldwide recognition.
Today, Tier 1 tournaments are still held in high regard but the COVID-19 debacle has surely taken out a lot of money from the usual sponsors' pockets and consequently, we are seeing fewer of them make the headlines.
The International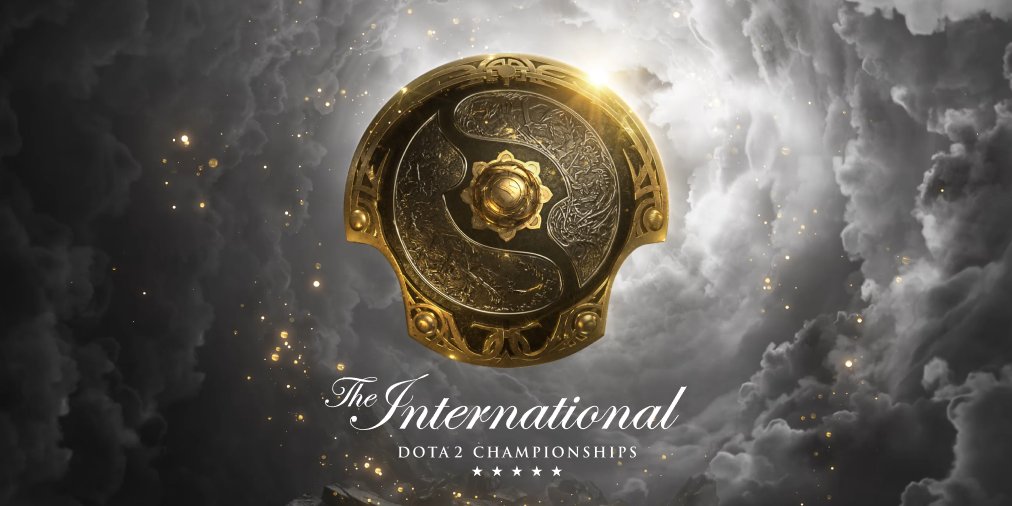 The International is the biggest tournament of them all. It's directly Valve-sponsored. It is heavily covered in media and creates significant ripples in non-esports news as well.
We will discuss:
It is a Tier 1 tournament held once a year in the later months with an uncapped prize pool – its prize pool is determined in part by Valve and its sponsors but largely by the Battle Pass purchases that average Dota 2 players make.
Often abbreviated as TI, this is the final tournament to prove your skill.
TIs have the biggest prize pools out of all the tournaments. TI tournaments also have one of the biggest prize pools in all of the sports and not just esports. The biggest chunk of the prize pools comes directly from players' contributions. There are always highly coveted items and deals that launch before and during any TI through the Battle Pass. You can only get these items during the TI Battle Pass event.
Let's talk money.
The prize pool that dwarves everything else
TIs are the biggest of them all when you compare the prize pools. Not just in Dota, but in the entirety of esports. For context, according to 2019 stats, The International ranks in the top 10 highest prize money sporting events.
Not video game events, sporting events. Let that sink in.
This list includes the UEFA Champions League, Formula 1, FIFA, European Championship, Europa League, MLB World Series, World Series Poker, US Open, Wimbledon, etc. The FedEx Cup had a prize pool of $35 million in 2019.
Let's talk esports.
Even TI5's $18M prize pool beats the next esports tournament on the list of the biggest esports prizes. Fortnite World Cup Solo 2019 and the Duo were $15M each. TI10's $40M+ prize pool is way ahead of any esports tournament including LoL World Championships (2018 – $6.4M – the newer editions had even less), Honor of Kings World Cup (2021 – $7.7M), PUBG (2021 – $7M), etc.
Breakdown of the prize pool of TI9
The TI9 is a very good case study if you want to learn how the money is split. Up until TI9 things were normal. The prize pool was increasing year after year normally. Then COVID-19 hit and we had no TI in the year 2020 (which would've been TI10) – but instead, we resumed in 2021 with the TI10 and things were slightly different.
Before we break down the prize pool of TI9, know that the prize pool for TI10 was $40,018,195.
So, the original prize pool of TI9 was $1,600,000. But the players purchased Battle Passes worth $32,730,068 to receive exclusive game features and legendary rewards. Here's a breakdown with hourly updates. This is a whopping 2045% increase on the Valve-sponsored prize pool. Thanks to the contribution of the players, Dota 2 was able to host an esports tournament with the biggest prize pool ever of $34,330,068.
What this meant was that even the teams ranking 17-18th got about $80,219.
But when you look at the bigger picture, you'll see that the first team got more than 45% of the total prize pool, an enormous $14,599,910 while the teams from #13 to #18 only got 1.75% of it combined.
There is some criticism among professional Dota 2 players that this slice of the pie should be more. Just to qualify for TI should mean a lot and the percentage of the prize pool that these lower teams get should indeed be more than 1-2%.
Here's a complete breakdown of the TI9 prize pool.
TI11 – Singapore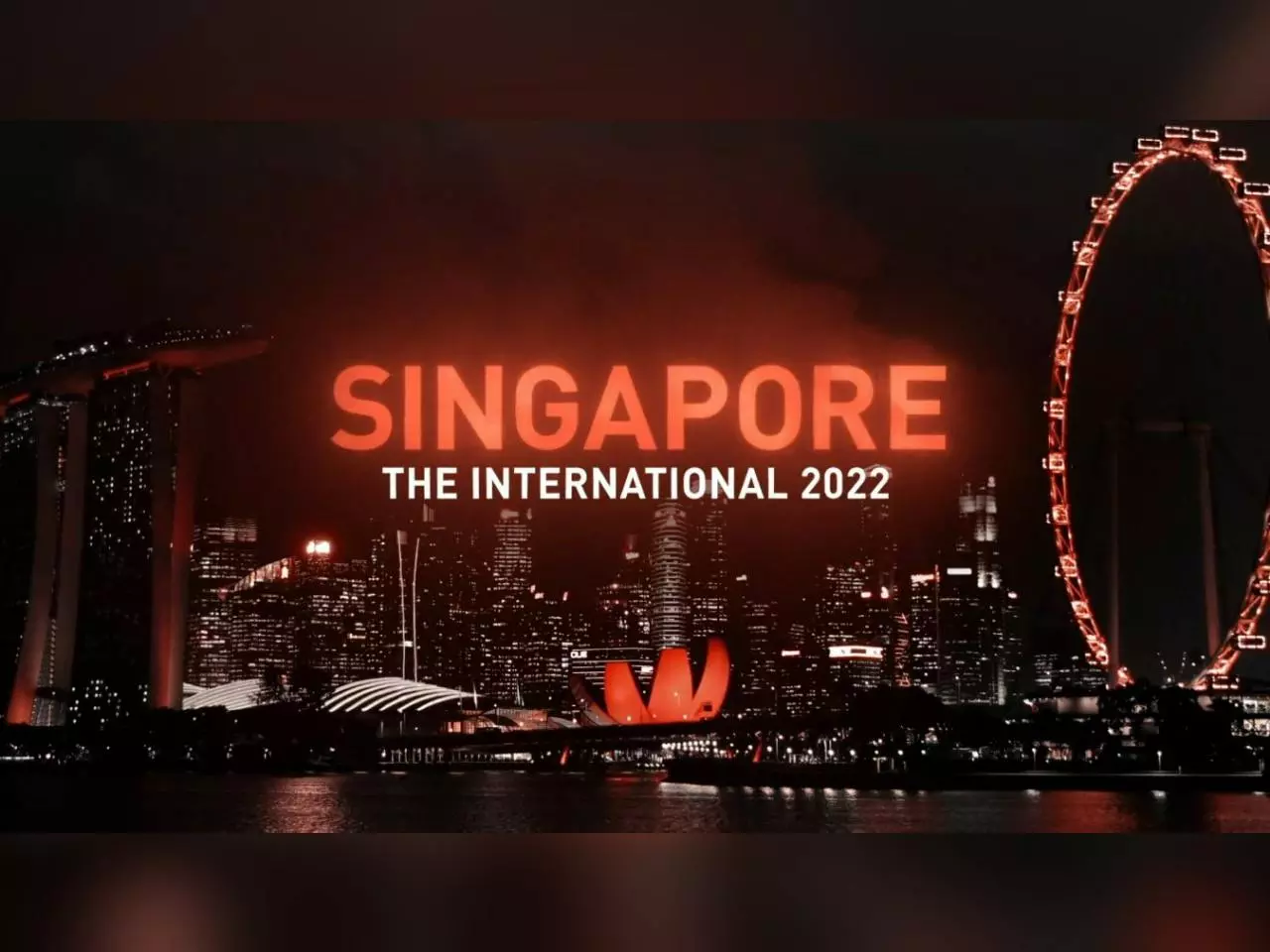 Since TI1, things have only improved. The prize pool has inflated by a large amount each year. It's crowdfunding of the most spectacular nature.
The next TI, TI11, will be held in Singapore.
The original prize pool is still $1,600,000 from Valve, but Battle Pass purchases will add around $30-40 million easily, and then some.
The only confirmed invited team so far is PSG.LGD.
There will be 11 more invited teams (total 12 invitations) and 8 teams that will get into the tournament by proving their mettle through the Qualifiers – which are underway (DPC regional divisions).
In the Qualifiers, 6 teams will be the 6 regional winners. As PDG.LGD has already won the regional qualifiers for both DPC Tours in China, they are in. We are now waiting for regional qualifiers for the 5 remaining regions. All Tour 1 regional qualifier winners we saw above are under a lot of pressure – one win will land them a spot in the TI11.
The other two teams (as Qualifiers will give the TI 8 teams in total, not 6) will be decided through the "Last Chance Qualifier" – basically a glorified attempt at redemption open to all those who will lose in the qualifiers.
What decides who plays in The International?
Countless players spend thousands of hours perfecting their game. A lot of them practice with their teammates daily and spend rigorous, grueling, and long hours refining coordination, communication, and balance.
This makes sure that only the very best fight in TIs. The teams that lift the Aegis here by winning truly are the best. They have perfected the game.
TI is a symbol of pride and prestige for every Dota 2 player. You can say that it's something that reflects the ultimate triumph for any serious Dota 2 professional player.
A lot of seriously talented players don't play in a team (and thus, they can't play in TIs). They have exceptional skills nevertheless. Some might have unbeatable, creative minds while some might have unimaginably accurate map awareness that beats that of the previous TI winners. However, what they lack is perhaps the concept of helping each other and working as a team.
You can take 9-10k MMR players randomly who do not play in teams and put them in one team. Against them, you send a team with an average MMR of 7k. The 7k average MMR team will win almost certainly even if the gap is huge. They have cracked what it means to defeat the opponent's Ancient: teamwork.
So, every year after every TI concludes, most of the popular teams go through a roster change. For the most part, they take in members who have some professional Dota 2 experience. But in more rare instances, they take these solo players who have flair but no name or dedicated fan following.
Post-TI game changes and roster shuffles are always eye-candy and Dota 2 fans across the world closely monitor and follow the pro scene at this time.
A salute to OG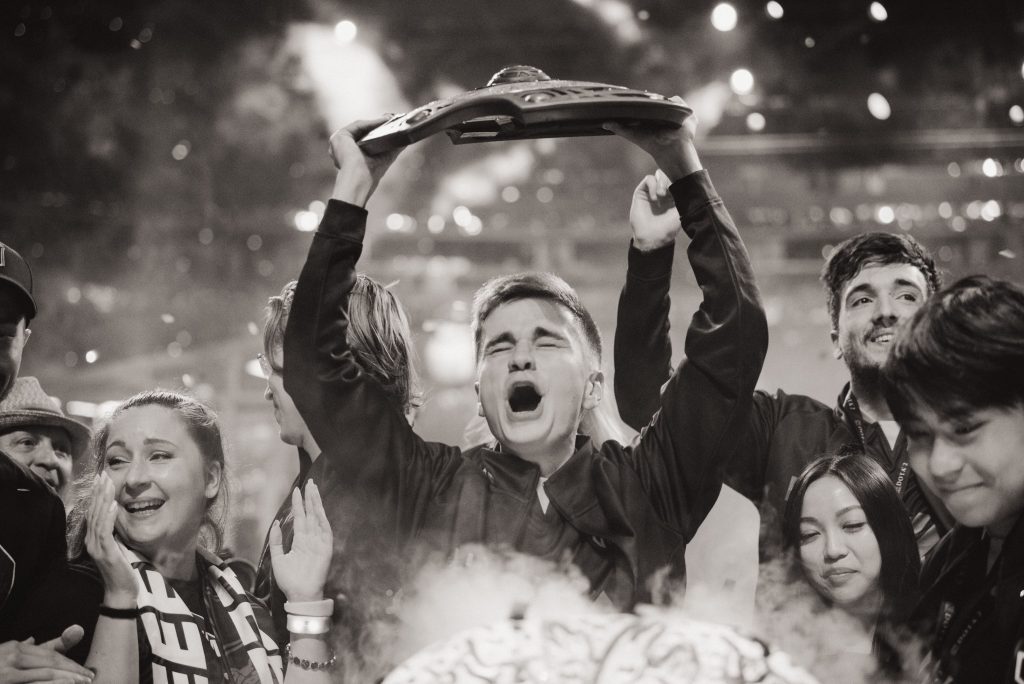 Let's end with a tribute to one of the best teams to ever play Dota 2 professionally.
Some roster inclusions are revolutionary – purely radical decisions that no one ever expected. And they turn out to be either complete disasters or a much-needed miracle for the team.
The biggest success story is perhaps the old OG. When the OG roster included Anathan Pham (ana), Topias Taavitsainen (Topson), Sebastien Debs (Ceb), Jesse Vainikka (JerAx), and Johan Sundstein (N0tail), it was truly a remarkable dream team that won the TI8 in 2018 and then the TI9 in 2019. The decisions that N0tail was forced to take were less voluntary and more necessary. Taking in unknown players like ana and Topson really improved their game and they won two TIs back to back, which is a feat never accomplished before.
In TI10, OG had SumaiL and Saksa instead of ana and JerAx at positions 1 and 4. The team lost to Team Spirit 2-0 on October 15, 2021, in the TI10. Their TI11 roster is not yet final. Late last year after the TI10 concluded, OG revealed their surprisingly younger active roster (Yuragi, bzm, ATF, and Taiga under captain Misha).
Latest posts by Santiago Vargas
(see all)