A topic I wanted to discuss for a while now. And don't get me wrong, I do NOT hate Witcher 3. I am a Witcher lover. The books, the Netflix show, multiple runs on Witcher 3, and fully enjoyable journeys through The Witcher and Witcher 2: Assassins of Kings. All there. I love the franchise. It's beautiful, the story is otherworldly and it's not just a game, it's much more than that. 
Okay, back to the point.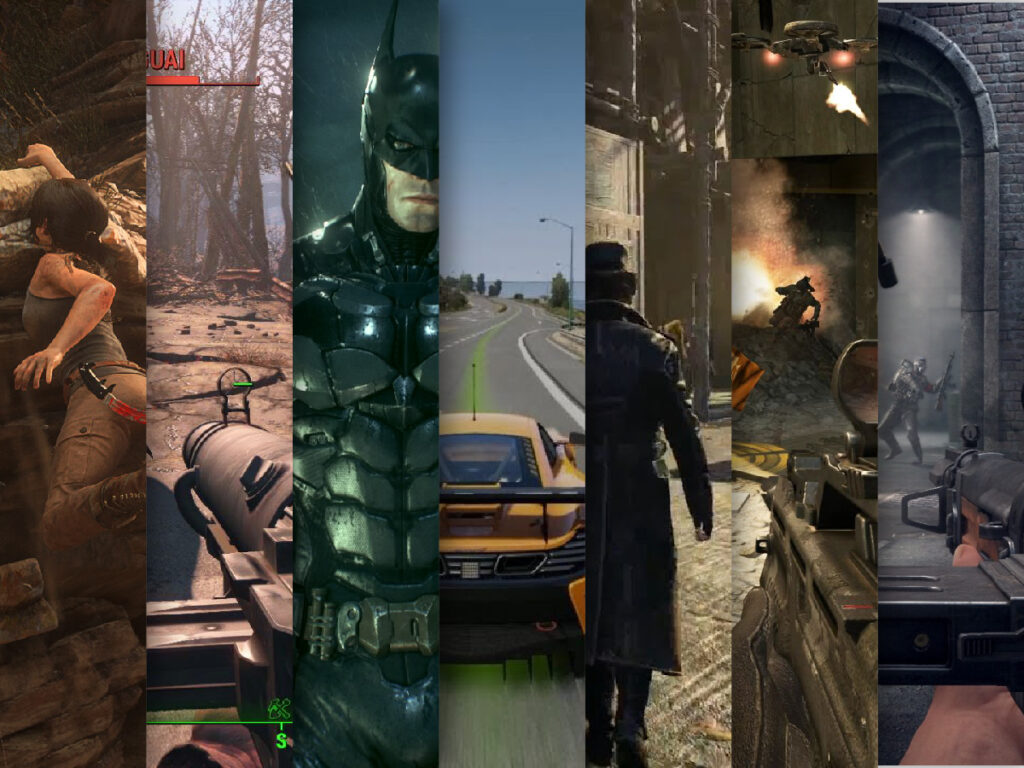 Witcher 3: The Wild Hunt was released back in May 2015. It's more than six years old. Other popular titles released that year: Rise of the Tomb Raider, Fallout 4, Batman: Arkham Knight, Project CARS, Assassin's Creed Syndicate, Call of Duty: Black Ops 2, Wolfenstein: The Old Blood, etc. 
Amazing year, I agree.
You must've seen that major online publications and magazines that review games or gaming hardware often use Witcher 3 as a benchmark or comparison. Imagine judging the performance of the RTX 3080 on Assassin's Creed Syndicate. It'd be absolutely nonsensical. 
Let's take a look at why Witcher 3 is still a benchmark.
#1: It's simply amazing in terms of graphics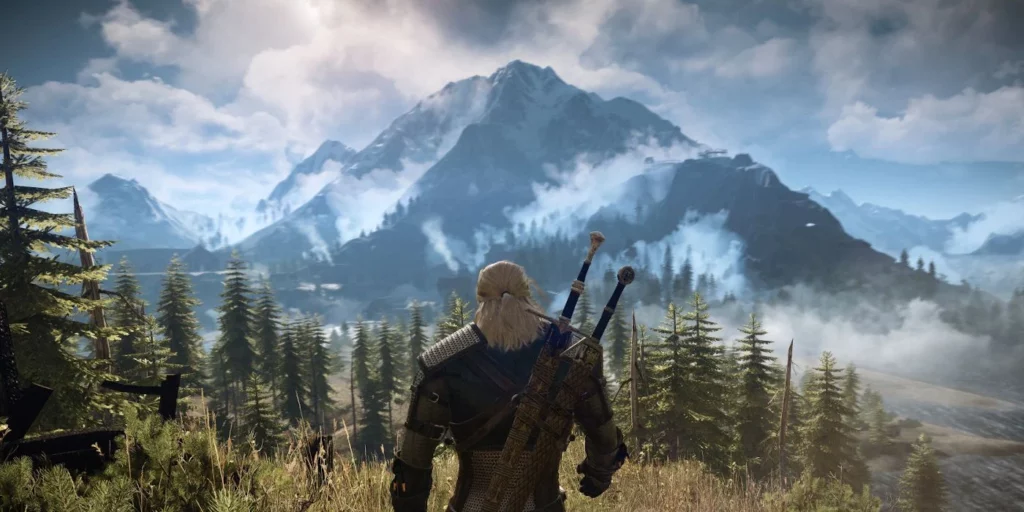 Witcher 3's graphics are stunning. No questions there. It's a game you can play today and not feel "ew, so 2015". The shaders, textures, lighting apart, the finer touches in this game (like a drunk barber giving you a wrong haircut sometimes) paired up with great dynamics (from characters to Roach and from hairs to effects) make this game so top-notch that it can indeed be used to judge 2021's hardware and games. 
#2: A lot of people fell in love
Needless to say, with such an engaging and beautiful story based on great worldbuilding fiction, you're bound to fall in love with the characters and their bonds.
As a result, whenever you think of games in general while reviewing something, Witcher 3 can easily pop into your head even though you don't currently play it.
#3: It's one of those games people still play after 6 years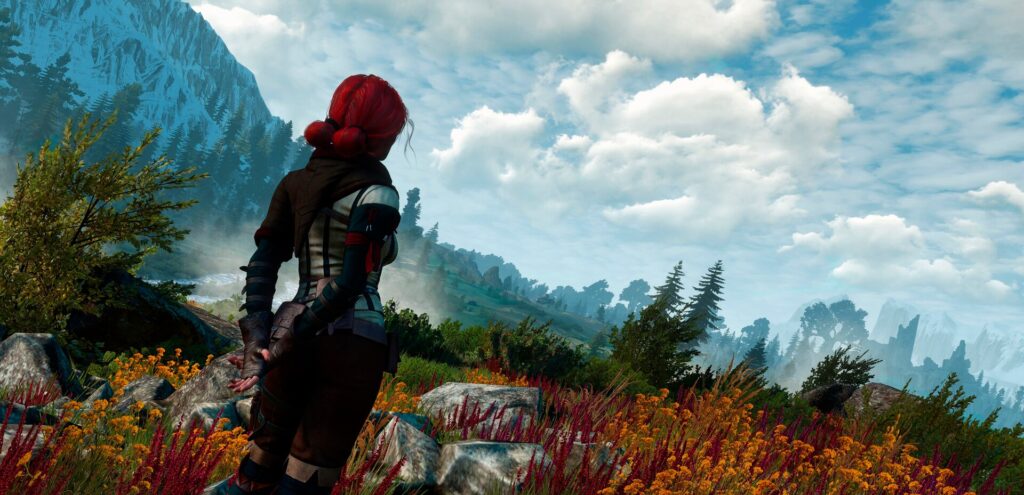 Like me, countless other gamers still keep it installed and are on their fifth or fiftieth run (I'm on my sixth).
With add-ons that can make the world different, as per your liking, it remains to be a game you can still play and enjoy. As a result, any new hardware gets tested on the Witcher 3 more than, let's say, Black Ops 2.
#4: It was the end of the franchise
When I say imagine people doing benchmarking on Assassin's Creed Syndicate it sounds so nonsensical. But that's so because Assassin's Creed franchise is ongoing and we have had three more Assassin's Creed games already (Origins in 2017, and Odyssey in 2018, and Valhalla in 2020). 
That's not the case with Witcher. The Wild Hunt was the last installment, there's no Witcher 4. The game's story ends with Witcher 3. The remastered version is not something I feel up to talking about.
As a result, if you had to test hardware or compare new games to one of your favorite franchises, you'll have to play a game from 2015 as none came out after that.
#5: Easier to talk about for the layman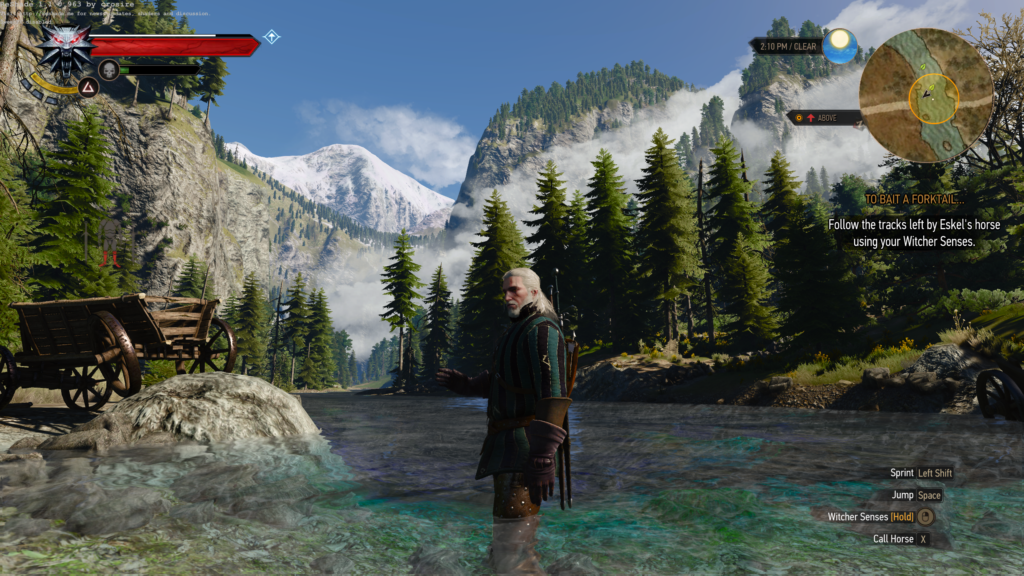 Not all gamers are familiar with a lot of modern AAA games that are high-end in terms of graphics like DOOM Eternal or Cyberpunk 2077. Witcher 3 is sort of a safe fallback. You can list performance on Borderlands 3 and also mention how it performs for Witcher 3, so the layman can understand what's the improvement overall. 
Suppose a casual gamer played Witcher 3 at medium settings for good FPS. And in a hardware review, you clearly mention that you can easily hit 60FPS on 4K on Witcher 3. Simply because a lot of people including casual gamers have played Witcher 3, it makes a little more sense to include it in benchmarks.
And oh, it'll only increase
Comparison to and benchmarking with Witcher 3 isn't going to slow down or end. In fact, it's going to increase. Witcher 3: The Wild Hunt is coming with its remastered version. As CDPR puts it, it's meant for next-gen platforms including new PCs.
Remastered will include support for newer graphics technologies including RTX, so it'll make these comparisons fresher.
The remastered Wild Hunt has been delayed until 2022.
Latest posts by Santiago Vargas
(see all)