All about gaming hardware
No-nonsense true information for gamers, by gamers. We specialize in covering gaming hardware topics, such as gaming components like video cards and processors; PC gaming discussions; gaming accessories like gaming monitors, gaming mice, and so on; gaming laptops; and games. Spearblade prizes itself on authoring information that's accurate. We're not afraid to reflect the community's opinions. We criticize gaming hardware so it can improve.
Jump to section: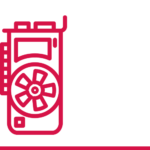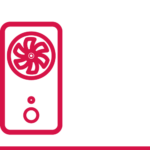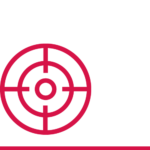 GPU, processor, RAM, storage, cooling, and more.
Gaming desktops and all that's holy.
Discussions about gaming hardware in general.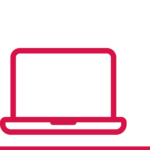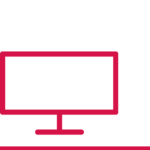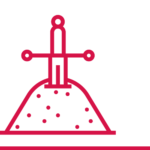 Optimizing gaming for laptop devices.
Demystifying monitor lingo the right way.
Discussing games through guides and tips.
Gaming components
Discussing components is a vital part of any gamer's life. Every decision feels stressful without proper and clear information regarding every aspect of gaming components. And we understand that. Here you will find accurate information that guides you towards the right direction. Do your research thoroughly before making any purchase decisions.
Editor's picks
Latest in gaming components
TL;DR It's a biased website with some insane methodologies to judge performance. No buying decision should be made from UserBenchmark, especially comparisons between AMD and Intel or AMD and Nvidia should never be trusted.
General gaming
Editor's picks
Latest in general gaming
September 12 update to Spearblade's publishing.
Gamers are PC users too at the end of the day. As part of our effort in protecting you online, we routinely publish guides to ensure a hassle-free online gaming experience. Let's look into some tips that can help you stay safe online.
Has somebody ever sounded like a know-it-all sitting behind while you play a game? That's what a backseat gamer is.
But where do all the wires go?
Still stuck at archaic CryptoPunks and calling the Bored Ape Yacht Club the epitome of crypto-collectibles? You've been tainted by the popularity bug. Here are the best NFT projects out there to discover. NFT games are here to stay. Let's find out more about the best ones out there. The…
Gaming on an Apple machine is quite irrelevant. We'll see why, but more importantly, if you absolutely had to, how smooth will be your gameplay experience?
PC gaming
If you don't like the coolest towers (both literally and figuratively) and the best framerates, you're at the wrong place.
Editor's picks
Latest in PC gaming
Here's all you need to know about PCIe Gen 5. SSDs, GPUs, PSUs, and processors: What does this new era mean?
Here are 7 tips to increase your existing gaming PC's performance without shelling a buck. Doesn't include what you already know well.
People want everything fast. Though we have in-depth guides on building a gaming PC, in this one we try to cover it all in 1200 words, or roughly 6 minutes of reading. Timer on? Go!
From $25 to $250, let's look at the bestselling gaming keyboards that you can buy in 2023.
4 cool fans for cool PCs.
We'll build a sub-$1000 PC in this article. Including the monitor, keyboard, mouse, and headset, you're looking at a cost of $700 (fully used) to $1,100 (fully new). You can also mix and match, so the total cost will be under $1,100 in most cases. There are also additional tips to bring down the cost further, taking you to $740 max.
Gaming laptops
May the Force be with you, and may the chassis not melt. If you're a gamer who worries about the battery life of a gaming laptop, you're no gamer.
Editor's picks
Latest in gaming laptops
Save your games from thermal throttling and parts from damage with these tips that lower laptop temps when gaming.
Solder a 3050 in an older chassis and move on?
The contender to heavy gaming lineups from Razer and Asus, and heavy workstation lineups from Dell and Lenovo. MSI gaming laptops might just be the wholesomest notebooks out there.
Old Pavilions are famously remembered to scream "Please don't play games on me for longer than 10 minutes." What about the new ones?
How to game better on laptops, specially non-gaming ones? Here's how.
AMD is seemingly heralding a new age of laptop gaming with their suspected "6000S" series of mobile GPUs – 6nm cards for laptops. Performance technicals remain sparse, but they might be coming soon with the Ryzen Rembrandt mobile APUs.
Gaming monitors
No more getting fooled by branding monikers and marketing lingo. True information regarding gaming monitors is right here. A good gaming monitor can increase the impact of the game, and we'll try our best to deliver knowledge that will help you make the best choices.
Editor's picks
Latest in gaming monitors
Do current-gen OLEDs with their drawbacks do well by gaming standards to justify their 4-digit pricing?
Is four-kay okay for a budget PC? How much should I pay for those "almost 4,000" pixels?
In the last few years, gaming monitors have become more popular than ever. As a result, the market for these devices has exploded. There are now hundreds of different models available and every manufacturer seems to be trying to offer the best product on the market. However, not all gaming…
VGA, HDMI, and DisplayPort: Connection options for a multi-screen gaming setup are three. Let's learn about them.
Display size, panel, compatibility, response time, LCD/LED, connection – all the important considerations when buying a gaming monitor for consoles – discussed here.
Mind-boggling to some, kindergarten homework for others. What is the connection between the refresh rate and the FPS? How they affect each other? What's the maximum FPS you can get on a monitor? Let's find the answers to all these questions and more.
Game talk
This corner on Spearblade is dedicated to discussing games and addressing the pain points and common questions of gamers. Just trying to help gamers out with our two cents stuffed in. It's hard to discuss gaming hardware without covering the games themselves, or so we have found.
Editor's picks
Latest in gaming
Gaming news
Gamer's dictionary
Here are some helpful guides for common gamer terms.
---
What is Spearblade?
Spearblade publishes stories, articles, commentary, news, reviews, and opinions by independent writers. We discuss, mainly, gaming hardware such as video cards (GPUs), processors (CPUs), RAMs, cooling, storage; gaming monitors; gaming laptops; gaming equipment; gaming components; gaming gear; and more. The general articles on Spearblade talk about gaming on desktops in general.
New video games, PS4 and Xbox gaming, PC gaming troubleshooting, in-game guidance – you name it. You'll find plenty of content on Spearblade regarding niche topics ranging from liquid cooling to ray tracing, and we leave no stone unturned in doing our research and mentioning the technicalities.
Carefully disposing all the marketing lingo from our hardware talk while keeping it all simple, straightforward, and somewhat technical – we build content around the core value of true information. It's more than likely that you'll find the answer to a problem or help on a matter very quickly when you read an article on Spearblade. We don't beat around the bush. We don't write for the robots. We keep it simple and real.
Of course, we also have a gaming section. You'll find us talking about console games, PC games, and sometimes even smartphone games. We don't do game reviews or walkthroughs, however.
You should know that you will find help, guidance, answers, and news for all leading manufacturers, designers, and brands in the gaming hardware industry including Nvidia, AMD, and Intel. Not just that. You'll find content around products from nearly every brand that matters in our space, Razer, Fractal Design, be quiet!, Cooler Master, Thermaltake, EVGA, NZXT, Western Digital, ASRock, MSI Gaming, ASUS, Gigabyte, Crucial, G.Skill, Corsair, Xbox, PlayStation, and on and on.
We know that gamers aren't just on Windows desktops. Just as the entire gaming community is diverse – spread across operating systems (Linux and MacOS are also covered here) and devices (consoles, laptops, smartphones – you name it), the Spearblade authors community is also pretty diverse when it comes to expertise and knowledge.
Stuck about some terms related to something specific? Resolution, comparisons, thermal paste, refresh rates, response times, cases/chassis, rig design, motherboards, BIOS settings, APUs, iGPUs, G-Sync and FreeSync, or something entirely different? Don't worry. Spearblade is here to help.
We also deal specifically in publishing content around product ranges such as GeForce, Radeon, RTX series, RX series, FE cards, Anniversary Edition cards.