Graphics cards have been becoming more powerful over the last couple of decades. The more powerful they become, the more electricity they need. And as you know, the PSU or power supply. Intel publishes the ATX power supply guidelines. The last update was in 2003 when they published the ATX 2.0 standard. A standard is just that—It tells manufacturers the thresholds they must work with. In 2023, Intel published the ATX 3.0 standard for all PSU manufacturers.
"Updated ATX 3.0 specifications unlock the full power and potential of next-generation hardware and upcoming components built for technologies like PCIe Gen 5.0."
It's not just about ensuring power quality and delivery. ATX 3.0 also makes sure that compliant electronics are following norms set by other organizations. For example, the new standard aims to reduce power draw at idle—Basically how much power is used when the device is not working (when the PC is sleeping, for example).
ATX 3.0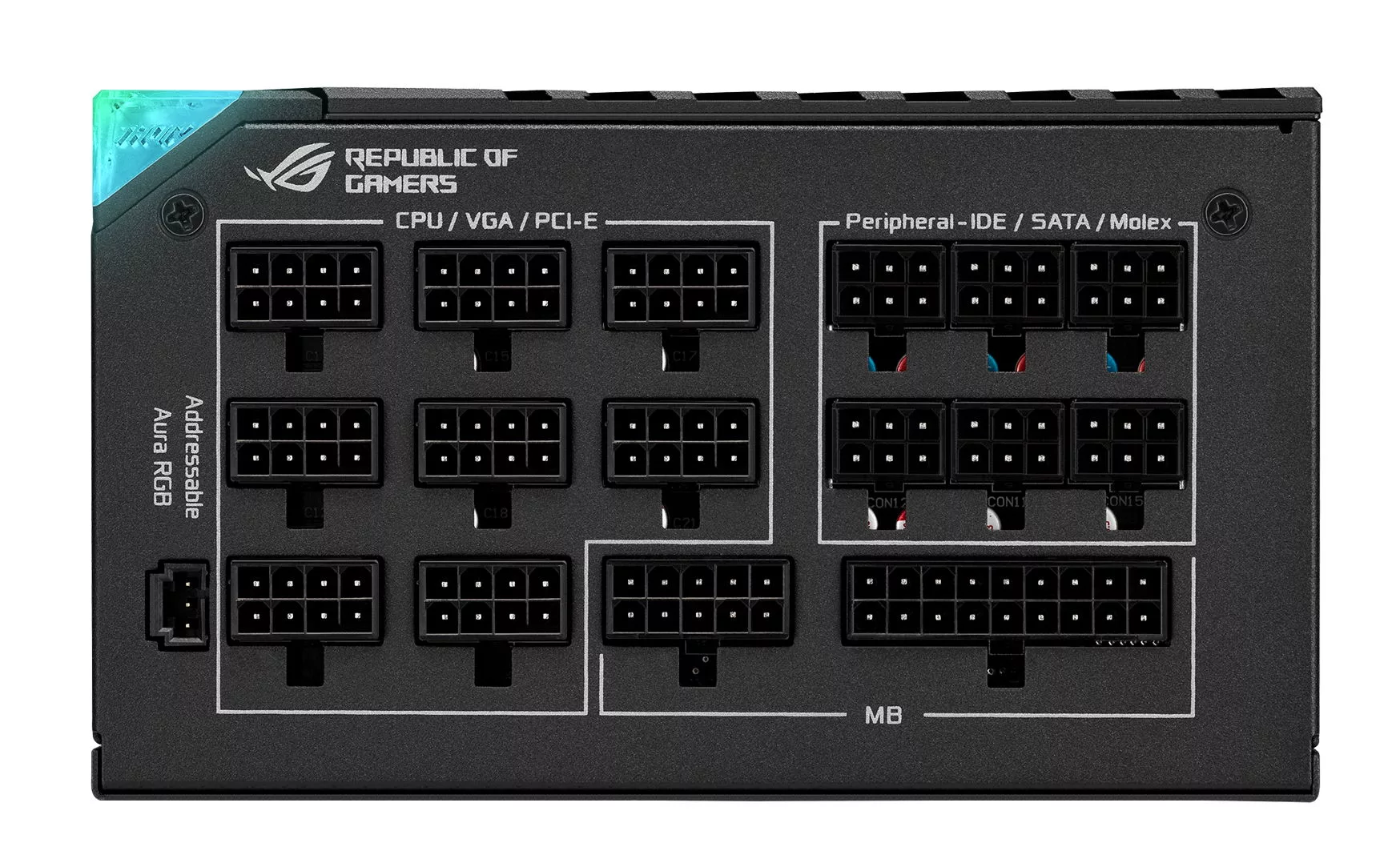 The ATX 3.0 standard by Intel includes the new 12VHPWR connector (the next section goes into more detail). It also equips compliant PSUs to support upcoming PCIe Gen 5 GPUs which will have TDPs of 300W+ and transient spikes that could be in the 500-1000W range.
The new specifications allow small form factor systems to become more cost-effective when OEMs make prebuilt PCs or non-gaming-oriented work PCs.
The main focus, however, is on the PCIe 5.0 graphics card. In our article on PCIe 5.0, we mentioned how no graphics card today (except a Chinese one) uses PCIe 5.0 lanes. But that's about to change sooner than later.
Some of these new graphics cards will use significantly more power (for example, the high-end models that will be released by AMD and Nvidia). An ATX 2.0 power supply could theoretically power them, let's say you go with an 850W or 1000W PSU, but going with an ATX 3.0 PSU will ensure as little wastage of electricity as possible, so everybody wins.
Also read: California Energy Commission, among other organizations, publishes detailed thresholds for appliances including PCs, small form factor workstations, high-end desktops, GPUs, and so much more (even how much kWh/yr should a 3.5-inch drive use—2.6 by the way). The newest limits have influenced how liberal can parts manufacturers be with power consumption at idle. This is part of the reason for Intel updating the ATX standard so PSU manufacturers don't need to be hassled with compliance.
A 12VHPWR PSU or ATX 3.0 PSU can cost anywhere from $110 to $270. There are also higher-end ones, such as the Asus ROG Thor 1200W Platinum II at $380.
12VHPWR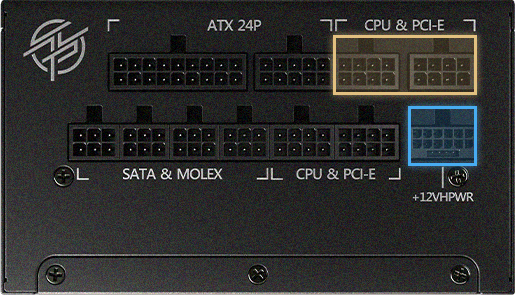 The 12VHPWR connector stands for the "12 volts very high power" power connector. One wonders what the next one will be. 12VVHPWR? Who knows.
Carrying as many as 16 pins, this connector can deliver a whopping 600W of power combined, using 12 pins out of all (the remaining 4 are contact pins for signal transmissions). This essentially doubles the power that can be carried over PCIe connectors.
Each pin can carry 9.2 Amps for a total of 55.2 Amps. At 12V, that translates to 662W, but the power capacity has been capped at 600W.
High-end GPUs used to have 3×8-pin power connectors, which the 12VHPWR connector replaces.
You don't necessarily need to buy a new PSU. Just buying the cable will work for a GPU that needs one. In fact, GPUs that need a 12VHPWR cable usually come with them. You can simply connect that to your existing (modular) PSU. Corsair and be quiet! both have reliable 12VHPWR cables.
If you do buy a new PSU for your GPU (which is likely, as GPUs needing 12VHPWR need considerably more power to operate), get one with an 80+ Gold rating. In this case, limit your search to ATX 3.0 PSUs like the Corsair RM1000x or the Thermaltake Toughpower 750W.
12VHPWR cable price is generally $20-30. If you're going after a 12VHPWR extension cable, note that you must have a GPU that can support it.
People who don't have an ATX 3.0 PSU might go with a 12VHPWR adapter. This adapter can help you run cards like RTX 4090 with older 3×8-pin connectors of ATX 2.0 power supplies. But I generally don't recommend adapters when GPU power delivery is concerned.
Final remarks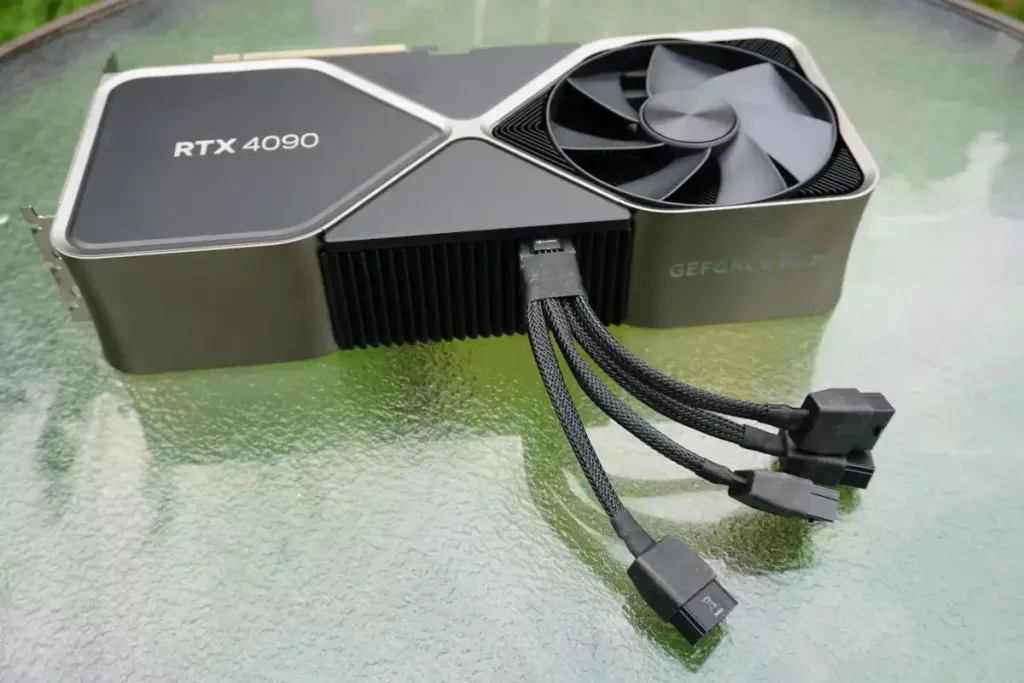 An ATX 3.0 PCIe 5.0 PSU is the new high-end. With the 12VHPWR connector, we're finally ready for GPUs that need a constant supply of 500W+ and transient spikes that can be considerably higher.
Whether it's time to upgrade your power supply for a new card like the RTX 4090 or not is up to you. I've seen many gamers resort to adapters. But an expensive card deserves an expensive PSU.
Latest posts by Emiel Willis
(see all)