Hardcore gamers usually love to build their own gaming rigs. The customization, flexibility, and scalability give a thrill like no other. My own network of valuable but obsolete advisors tell me that first-time builders are oftentimes conflicted between AMD and Intel when it comes to choosing the processor for their new PC.
Well, my answer to such doubts is some good old-fashioned research about what's new with both the competitors. And this article is going to be exactly that: research, distilled, so you don't have to work hard (I know I've spoiled the lot of you).
Before we begin
If it's your first time, make sure you read this section before we even get into the mess that Intel vs. AMD is.
Sure, building your own PC is a cool experience. Building something of your own gives a sense of heightened attachment and passion. But a lot of parts go into making one. And making a powerful machine within your budget that will last long is a difficult task. Knowing about parts is often undervalued.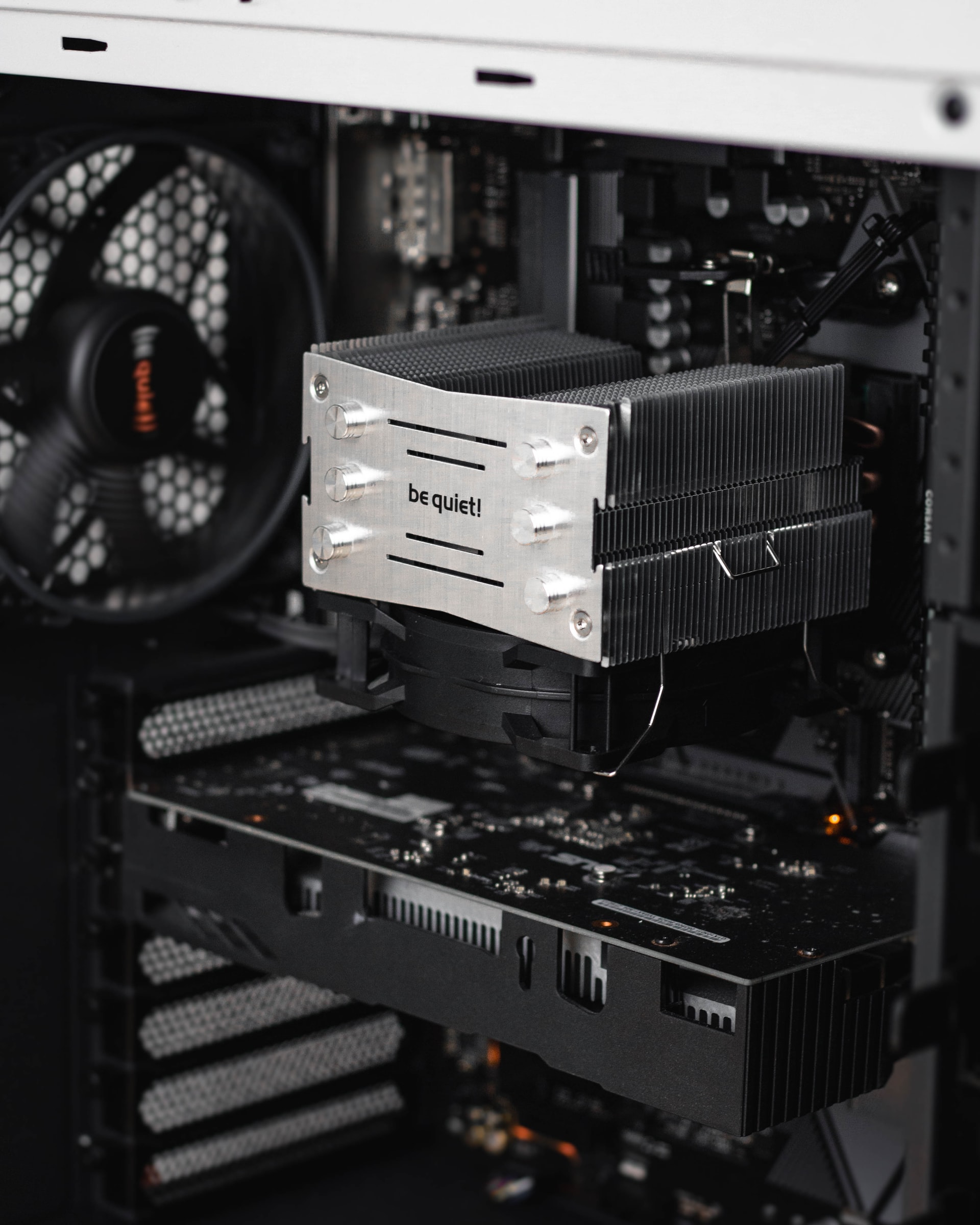 The first step is obviously deciding which parts you want to assemble to build the PC. The motherboard, CPU, GPU, cooling, memory, storage, PSU, and so on. And this is all just the case talk. Apart from this, you also have to make sure you have a good keyboard, a gaming mouse, a decent gaming monitor, headphones, and even a good gaming chair and table.
However, at the heart of it all sits the processor, just like the arc reactor does at the heart (general heart region, anyway) of Ironman. You need to choose the right processor or CPU to make sure your gaming experience will be nothing short of amazing.
The job of a processor is to transfer data. Loads of it. Processors are benchmarked on a variety of parameters like number of cores, threads, caching, clock speeds, and overclocking ease.
For the most part, a gamer needs to prioritize clock speed (and boosted clock speed) above everything else as games directly benefit from a higher base speed.
Intel and AMD have always been head to head, trying to achieve absolute, unquestionable superiority.
Intel has a leg up thanks to better (and more) marketing. It has the largest market share and most prebuilt PCs and gaming laptops come with the Intel-Nvidia combination. AMD, however, beats Intel fair and square with its latest offerings.
Intel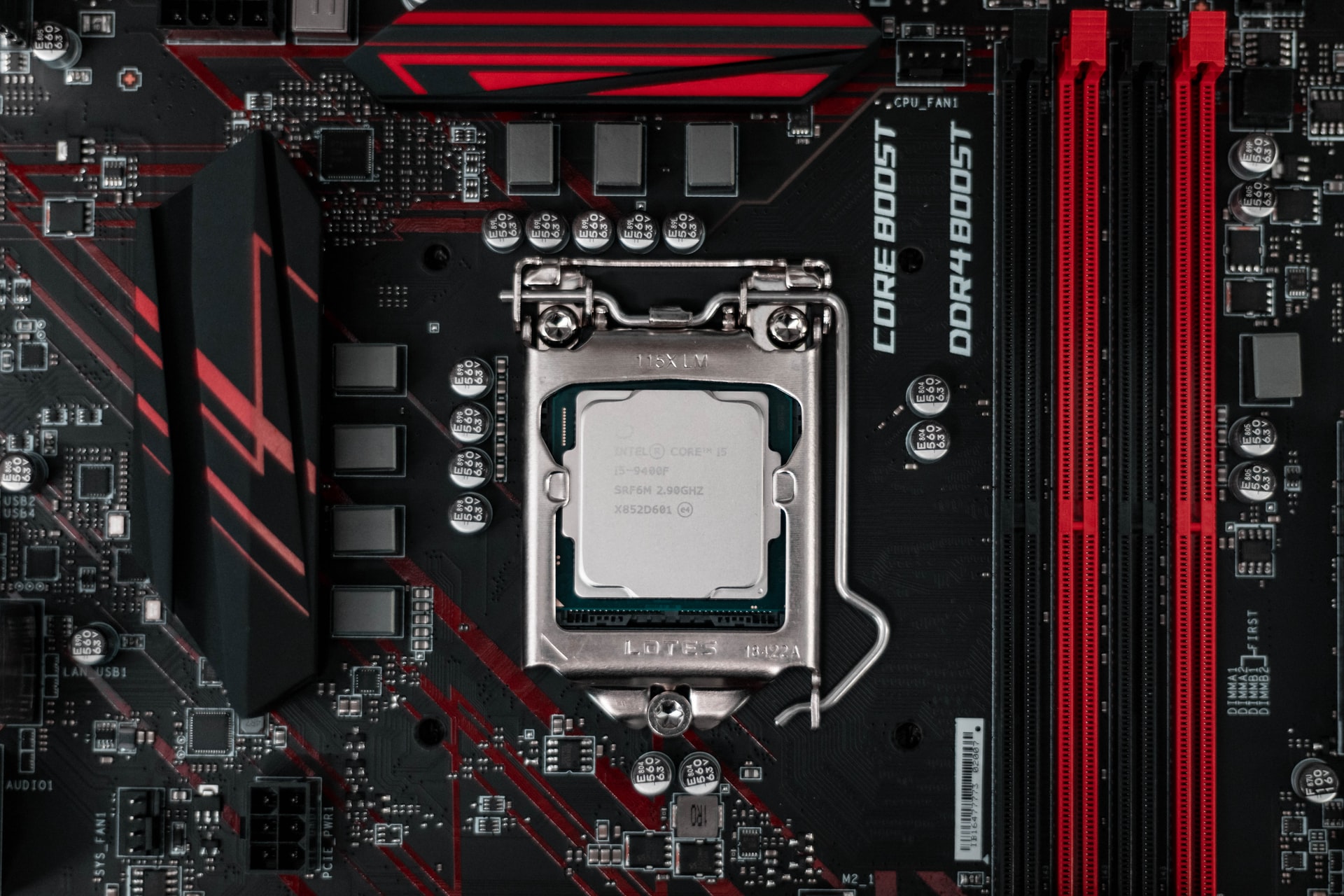 The 8th and 9th generation CPUs from Intel are blazing fast and good for gaming. 9th generation was launched back in 2018. Between April and June 2020, Intel launched its "Comet Lake" CPUs – the 10th generation, which are very good for high-end gaming.
Intel's processors run on most motherboards and come in particular designs. They add cores in pairs with 4MB or 3MB L3 cache per pair.
The 10th generation Intel desktop processors deliver up to 5.3GHz boosted clock speeds (in an ideal scenario without any thermal throttling). Appropriate for 4K, the 10th gen is the most used high-end gaming CPU series right now on the market.
Intel's Comet Lake CPUs are easily overclockable.
With Intel's Thermal Velocity Boost, you can theoretically reach up to 5.3GHz. However, I've only managed to reach a tad bit shy of 5.0GHz.
The Intel Comet Lake series includes four models. Each model includes multiple products.

Core i9 (3.7GHz up to 5.3GHz with Thermal Velocity Boost or All Core Turbo Frequency; 10 cores/20 threads),

Core i7 (3.8GHz up to 5.1GHz with Turbo Boost; 8 cores/16 threads),

Core i5 (4.1GHz up to 4.8GHz with Single Core Turbo Frequency; 6 cores/12 threads), and

Core i3 (3.8GHz up to 4.6GHz with Single Core Turbo Frequency; 4 cores/8 threads).

It's based on the Intel 400 Series Chipset.
All model names starting with 10,000 after the Core prefix are 10th generation, for example the Intel Core i9-10900K.
The best of the lot costs $600 on Amazon at the time of writing. It's the unlocked variation of the i9-10900K with 10 cores and 20 threads.
AMD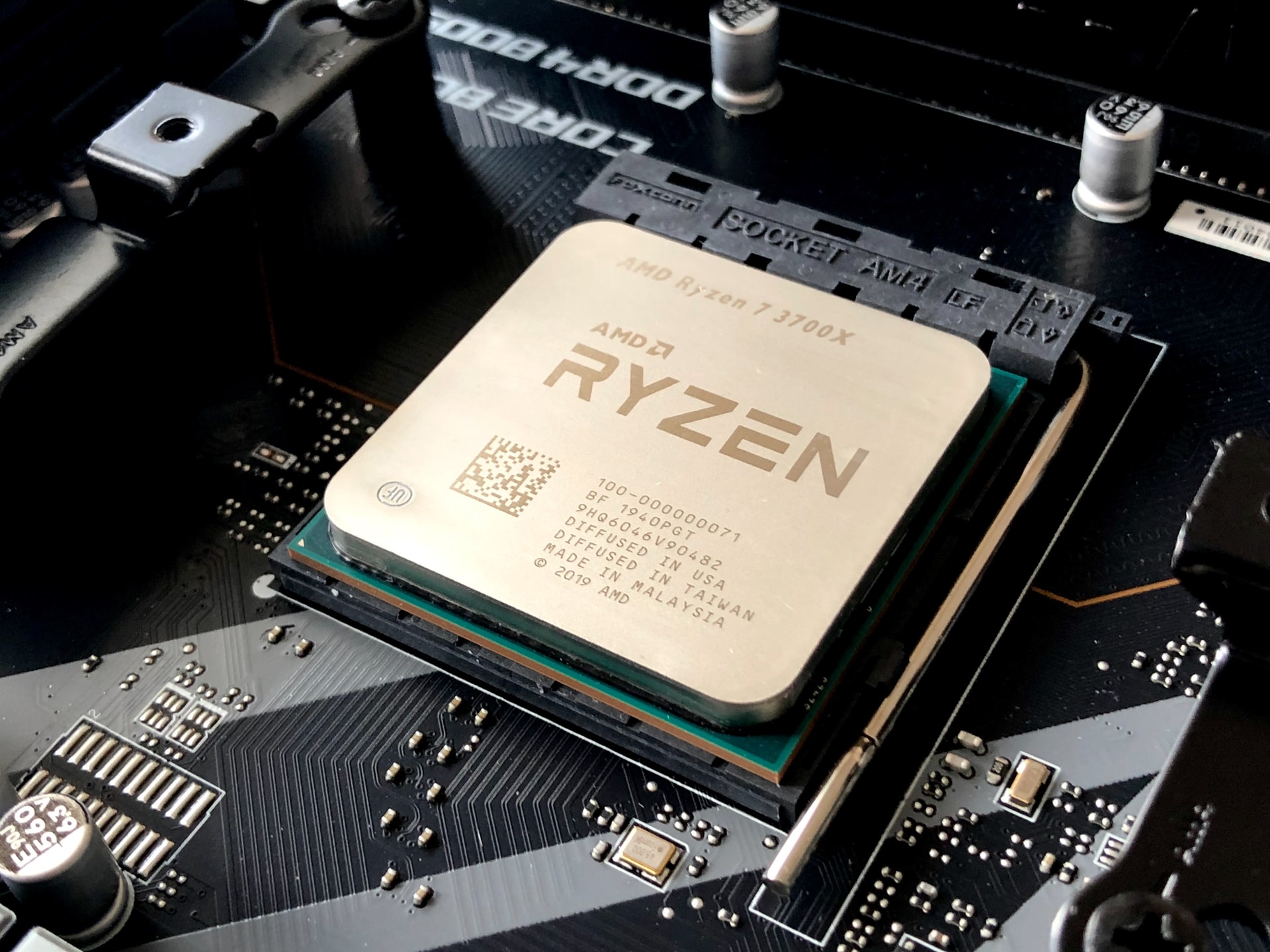 AMD has been the budget-friendly choice and the entry-level component manufacturer for years. However, that image has been completely shattered now. AMD makes some cutting-edge, industry-leading processors that give Intel a run for their money. Let's see how.
Since the launch of the Ryzen processors, gamers witnessed a different type of performance: one that didn't cost all that much and was still very enjoyable.
AMD's 8 core/16 thread CPUs were priced near Intel's 4 cores/8 threads ones. Intel was supposedly the fastest chip manufacturer. It all changed with Ryzen.
When used with Nvidia graphics cards, Ryzen still gives a tough fight to Intel, which is saying something.
The Ryzen processors are built on top of a special cluster system called CCX, or Core Complex. In the current Ryzen processors, the CCX has four CPU cores and 8MB of shared L3 cache. The latest Ryzen 9 parts have two separate chipsets connected to an IO chipset, which provides more cores in the same socket.
Clock speed for first-generation Ryzen maxes out at 4GHz. The second-generation parts can reach 4.3GHz, while the third-gen can go up to 4.7GHz.
All AMD Ryzen CPUs are unlocked, which means you can try to overclock them, unlike Intel, which charges more for unlocked models. Memory type support is also industry-leading with Ryzen CPUs.
The AMD Ryzen 5000 series includes four current models.

Ryzen 5 5600X (3.7GHz up to 4.6GHz; 16 cores/32 threads),

Ryzen 7 5800X (3.8GHz up to 4.7GHz; 12 cores/24 threads),

Ryzen 9 5900X (3.7GHz up to 4.8GHz; 8 cores/16 threads), and

Ryzen 9 5950X (3.4GHz up to 4.9GHz; 6 cores/12 threads).

There are other, lower models also.
The series is based on the 7nm Zen 3 architecture.
Best of the lot is Ryzen 9 5950X that costs $800 on the official AMD website. On Amazon, you can get the Ryzen 9 3900X with 12 cores/24 threads that comes with an LED cooler for $450.
Verdict: AMD vs. Intel desktop processors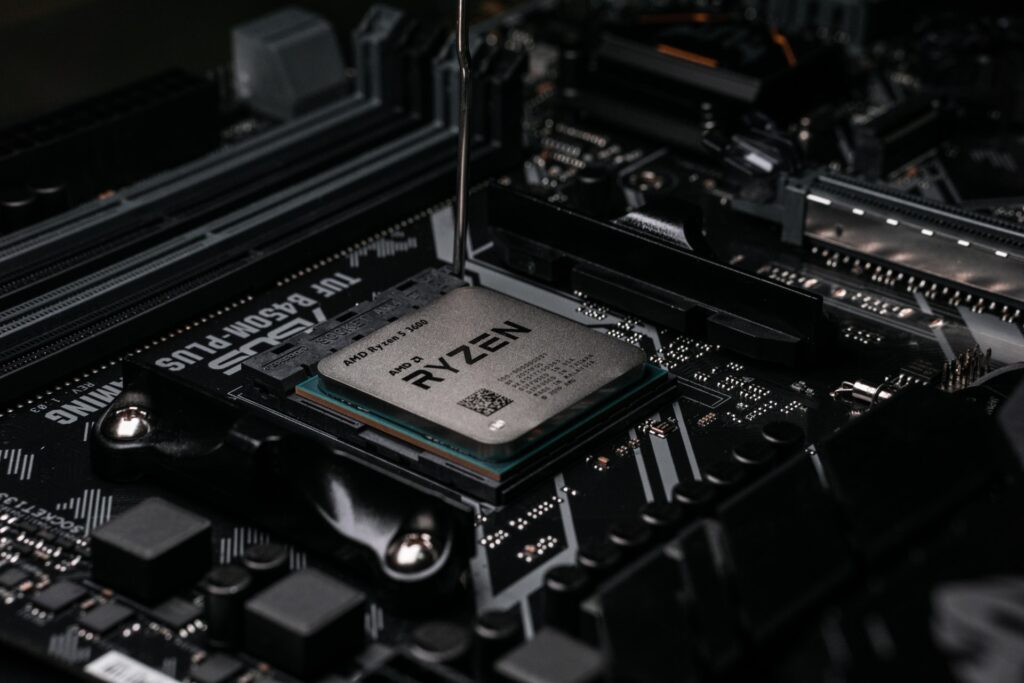 AMD CPUs have more cores and threads than Intel at each price point. With the release of the Comet Lake-S from Intel, the affordability of Intel chips became much better. The price per thread is quite the same as 9th generation.
However, AMD has already further slashed the prices, making the playing field the same as before: AMD giving more cores and threads at every price point. Not to mention that unlike Intel, AMD doesn't charge extra for chips that can be overclocked and has plenty of cooling support.
When it comes to gaming on Nvidia GPUs, Intel CPUs provider 5-10% performance improvement over AMD CPUs. In full AMD setups (AMD CPUs with AMD GPUs), you can say goodbye to any such advantage.
Another point is although AMD processors have lower speeds than Intel chips, they are closer to reality and Intel's Turbo Boosted frequencies are open to fluctuation depending on the rest of the hardware and are more theoretical in nature.
As far as prices are concerned, AMD provides a better per core and per thread value in its models while giving pretty much the same performance in games.
Also read: GPU, CPU, RAM – What does a game truly need?
Latest posts by Shane "raven" Watson
(see all)