Asus is one of the biggest gaming hardware companies. They have enough cash flow and a large enough workforce to make a bunch of stuff in nearly all relevant categories of gaming hardware. They have multiple ranges focused on different users and come up with new SKUs frequently. TUF is one of their product ranges.
TUF Gaming from Asus is for "tough" gaming and stands for "The Ultimate Force." The Taipei-based PC vendor ranks #5 in sales and specializes in all sorts of IT equipment such as PCs, laptops, phones, routers, motherboards, GPUs, storage, peripherals, servers, etc.
TUF Gaming is a sub-brand of Asus like ROG (Republic of Gamers), Strix, etc. TUF has a lot of product coverage but it's a smaller brand than ROG.
Here's what you'll find under the Asus TUF umbrella:
Gaming displays/monitors like the Asus TUF VG28UQL1A
Gaming laptops like the Asus TUF Dash F15
Gaming motherboards like the Asus TUF Z690-Plus WiFi
Gaming keyboards like the Asus TUF K7
Gaming mice like the Asus TUF M5
Gaming headsets like the Asus TUF H3 Wireless
There's also the Asus TUF BP2700 "tactical" gaming backpack for gear storage and a router
TUF is a gaming brand. Whereas Asus ROG is for enthusiasts and gamers who want the best and most cutting-edge features, TUF is for those who are more casual and budget-oriented when it comes to making their purchase decisions.
TUF is not necessarily a "cheap" product line – Asus has non-TUF options across product categories that are cheaper than their TUF counterparts. However, between ROG and TUF, you will always find a superior build quality, better specs, and higher performance in the ROG variant.
How many products does the Asus TUF brand include?
Here's a breakdown of all Asus TUF products as of September 2022.
Laptops (15)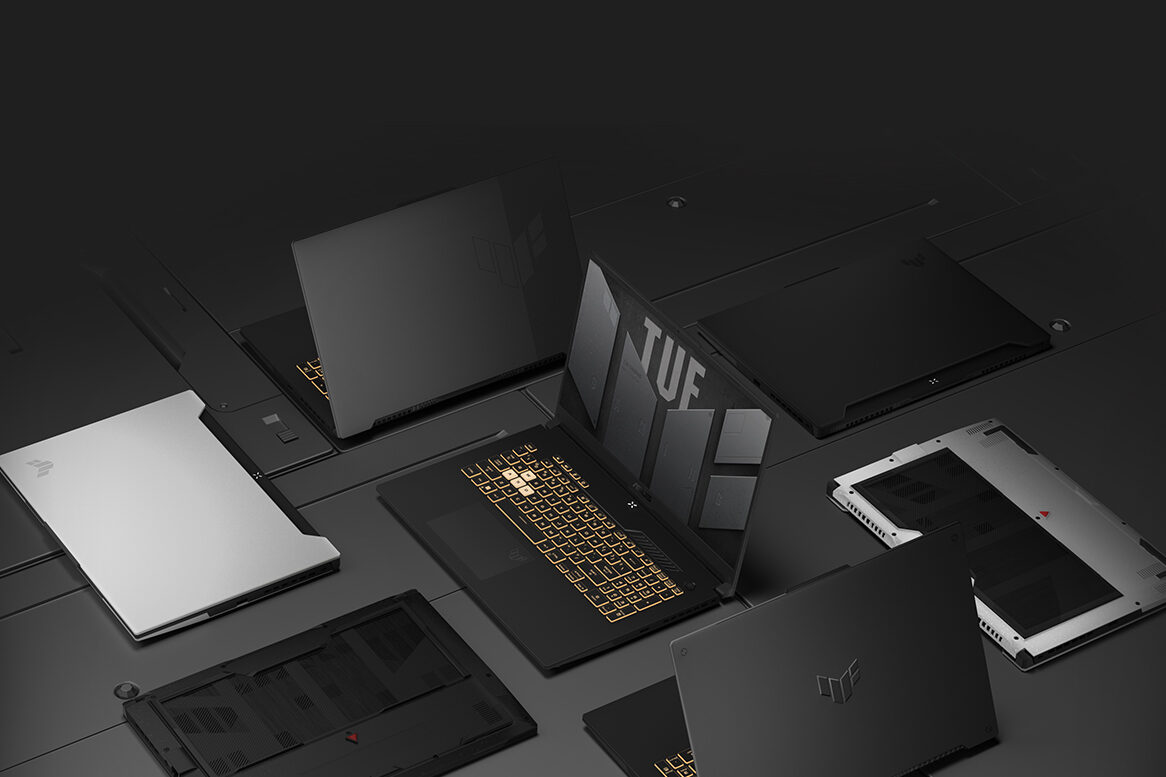 Note that almost all of these products have multiple configurations (processor and video card) – I'm listing the highest ones. Mainly, there are two series – A and F. A ones are for AMD processors and F ones are for Intel processors. All TUF laptops have Nvidia GPUs only.
QHD means 1440p, FHD means 1080p, measured in Hz is the display's maximum native refresh rate.
2021-2022 laptops from Asus TUF:
Dash F15 – 15.6" QHD 165Hz; i7-12650H + RTX 3070
A15 – 15.6" QHD 165Hz, Ryzen 7 6800H + RTX 3070
F15 – 15.6" QHD 165Hz; i7-12700H + RTX 3070
A17 – 17.3" FHD 144Hz; Ryzen 7 6800H + RTX 3070
F17 – 17.3" FHD 144Hz; i7-12700H + RTX 3070
F17 (2021) – 17.3" FHD 144Hz; i9-11900H + RTX 3060
F15 (2021) – 15.6" FHD 240Hz; i9-11900H + RTX 3060
A17 (2021) – 17.3" FHD 144Hz; Ryzen 7 5800H + RTX 3070
Dash F15 (2021) – 15.6" FHD 240Hz; i7-11375H + RTX 3070
A15 (2021) – 15.6" FHD 240Hz; Ryzen 7 5800H + RTX 3070
Older Asus TUF laptops:
F15 with GTX 1660 Ti + i7 (10th) – 15.6" FHD 144Hz
A15 with RTX 2060 + Ryzen 9 4900H – 15.6" FHD 144Hz
F17 with GTX 1650 Ti + i7 (10th) – 17.3" FHD 120Hz
A17 with GTX 1660 Ti + Ryzen 9 4900H – 17.3" FHD 120Hz
FX505DV – 15.6" FHD 144Hz – RTX 2060 + Ryzen 7 3750H
Monitors (47)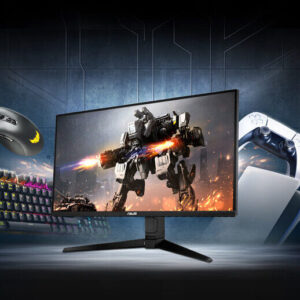 The TUF series is the entry-level gaming monitor range from Asus. You can find all products on the official page. As with all other monitor brands, the naming convention here follows that the first two digits of the number mentioned in the model name tell you the screen size.
For example, the VG34VQEL1A is 34" and the VG249QM1A is 24".
Asus has many options in its displays. Out of these 47 displays, every gamer looking for a budget gaming monitor will find something for their use. Whether it's FreeSync Premium, a low response time of 0.5ms, high refresh rates, dark/blacks boost, or above-average sRGB coverage.
The range also has curved gaming monitors.
Just set your filters!
Motherboards (79)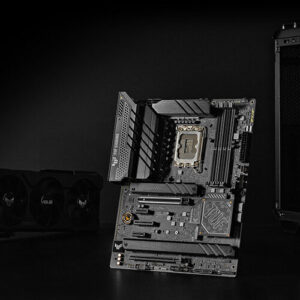 With nearly 80 motherboard SKUs, Asus TUF is one of the most proliferated motherboard product ranges out there. Needless to say, with a variety like this, you get both, Intel and AMD sockets as well as all the features a gaming motherboard will ever need, such as PCIe 5.0, 4x m.2 slots, WiFi 6, 2.5Gb Ethernet, USB 3.2 Type-C, Thunderbolt, RBG, etc.
Asus TUF motherboards are great for gamers of all types, not just those looking for mid-range specs. The range features a few of the most well-rated motherboards in general.
Whether you're looking for the latest or greatest gaming motherboard specs, a Gundam-themed board, or a robust entry-level motherboard for your new gaming PC; the Asus TUF range has it all.
These motherboards are also pretty good in terms of life and build quality.
Other stuff
As I mentioned, the TUF range also has keyboards, mice, headsets, and a gaming backpack. All this stuff isn't really that popular among gamers. TUF is a good entry- to mid-level gaming line, but when it comes to peripherals like a gaming mouse, mechanical keyboard, or a gaming headset – there are plenty of brands that have products packing remarkably better SKUs costing much less than their TUF performance-counterparts.
The Gaming K7 (mechanical keyboard) and the Gaming M4 Air (lightweight honeycomb design gaming mouse) are both good exceptions, however. Both frequently rank among the top 5 products for budget gaming PC builds in many lists from reputable reviewers.
All in all, the TUF is a phenomenally vast range and every gamer is sure to find something good. Asus is also pretty consistent in terms of quality and support, which they should be – being a top player in the industry and all.
Latest posts by ShadowPanda
(see all)