1080p@60 is the moniker for gaming on a display with a 1920×1080 resolution (any screen size) at around 60 FPS. Rendering more frames per second or rendering higher resolution increases the load on GPUs. 1080p@60 is considered to be the ideal minimum for comfortable gaming.
In this piece, we're going to look at these 7 cards that can do 1080p@60 in most cases (more demanding games at ultra settings will not be 60 FPS):
Click the link to begin right away.
You can read a full comparison of all specs in the end.
Why 1080p?
1080p gaming remains to be the standard. 4K is a huge improvement but the shift toward that coveted resolution is as slow as the jump is big.
According to the March 2023 Steam Hardware Survey, the primary display resolution of 64%+ gamers is still 1080p. To put it in perspective, only 3 more categories have such an overwhelming majority out of 12 stats including Windows 10 having a share of ~74% gamers out of all operating systems and most gamers having 1TB+ storage.
Whether you're building a new gaming PC, upgrading, or buying one – focusing on the 1080p resolution is still ideal in 2023.
Why 60 FPS?
60 FPS is considered to be the bare minimum for comfortable gameplay. It also keeps the budget in check, as many mid-range and even some overclocked entry-level cards can manage 60 FPS in most AAA titles (not the very latest ones), whereas IPS monitors with a 60Hz refresh rate are cheap. Note that all the GPUs mentioned here can use FSR and the 30 Series cards use DLSS3.0. So, if your game supports it, you are looking at even higher framerates.
---
I have listed clock speeds as a range. This range is from the base clock to boost clock. For AMD cards, this is ignoring the "Game" clock that's somewhere in the middle of the two.
The prices are MSRP, not the actual price you'll see. The actual price depends on availability, where you are, where are you checking, and overall demand.
There is no reference RX 5500 XT card, so the clock speeds can vary more but remain more or less within the specifications.
1. Nvidia RTX 3050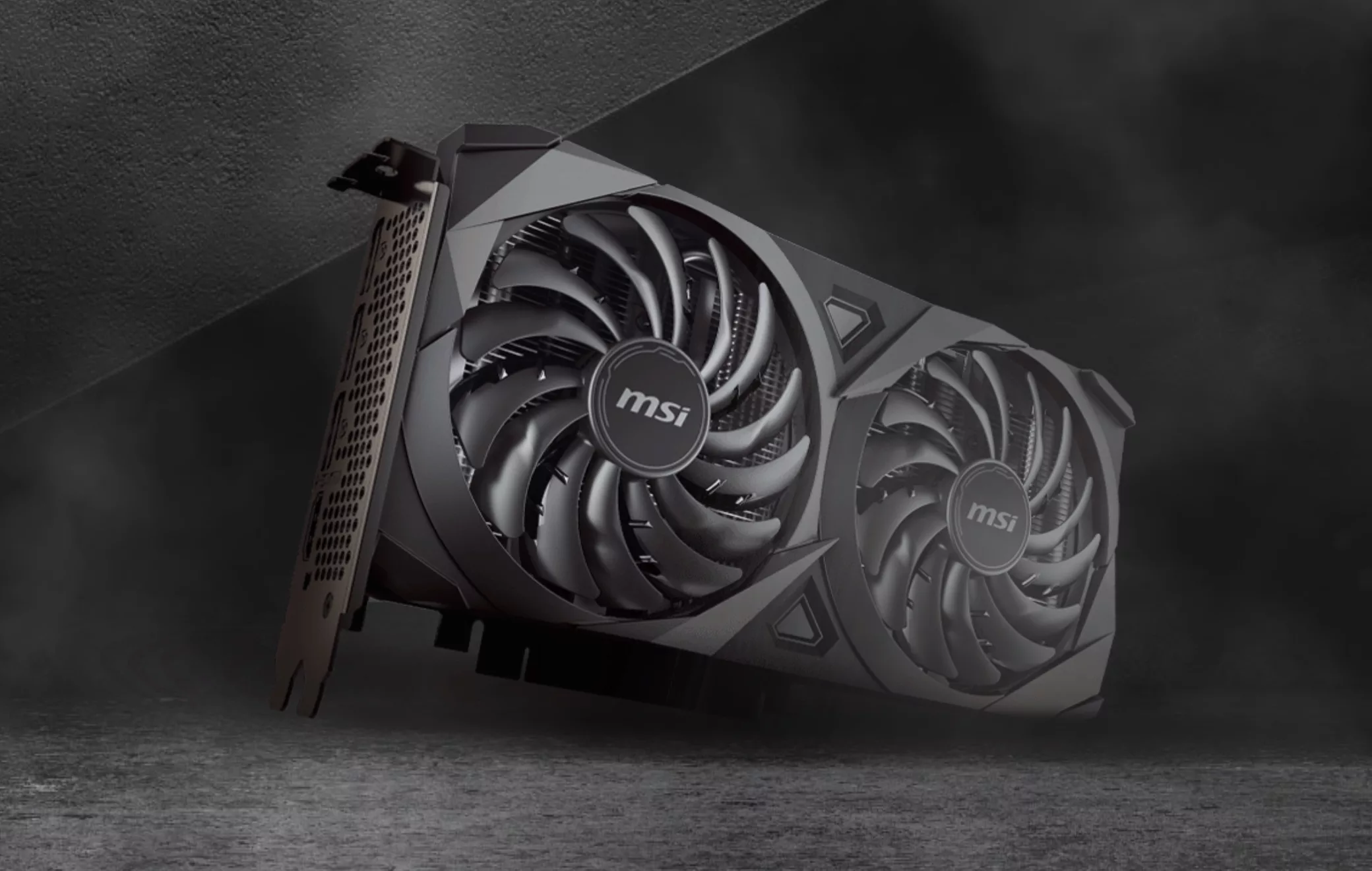 128-bit 8GB GDDR6
1,552 – 1,777 MHz
Hardware ray-tracing
DLSS3.0
9.1 teraflops (single)
130W
$249
The RTX 3050 is the (comparatively) new entry-level 1080p@60 card from Nvidia. Nvidia's 50 and 60 suffixed cards are always great for entry- to mid-range builds that are targeting 1080p@60 at the minimum for AAA gaming (that's why the other Nvidia cards on this list are also 60s). And needless to say, the RTX 3050 delivers on that promise spectacularly with the neat combination of DLSS3.0 and state-of-the-art hardware accelerated ray-tracing.
If you can get an RTX 3050, there is little reason to look elsewhere. It's simply a well-rounded and excellent card with specs that might not beat all competitors, but that do the job more than just fine.
You'll find different brand partners listing their RTX 3050 cards at anywhere from $260 to $400 on Amazon. If you're gravitating toward an RTX 3050 that's upward of $300, I'd rather recommend looking into the RTX 3060. It's vastly superior as for roughly 15-20% more money, you're getting at least 40% more performance, if not more.
The best RTX 3050 purchase is that of a secondhand one. If you're specifically targeting a 1080p@60 card and are okay with a secondhand purchase, then you can get one for as little as $150.
2. Nvidia GTX 1660 Ti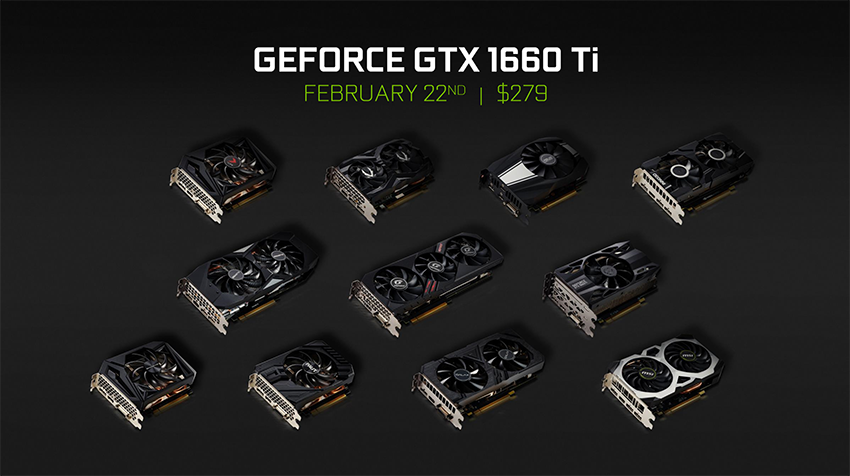 192-bit 6GB GDDR6
1,500 – 1,770 MHz
5.4 teraflops (single)
120W
$279
The GTX 1660 Ti is a powerhouse. 2019's GTX 16 series was the entry-level series, twin of the RTX 20 series that had ray tracing.
Except hardware accelerated ray tracing, the GTX 1660 Ti beats many video cards that Nvidia has released with a higher price tag since then. In terms of the price-to-performance ratio, I'd say the 1660 Ti is one of the best graphics cards to date for 1080p@60.
For 1440p@140, I'd say the crown belongs to RTX 3080. (And I don't have enough data on how the higher power of the new 40 series is to be used by the typical gamer exactly, so I usually skip those cards, but I guess those should be good for 4K/8K@60).
It's easy to find these cards at near-new condition for below the MSRP on Ebay. If you know what you're doing, then I'd recommend getting it for like $230-250 right now and stop reading this article. You'll thank me later.
3. Nvidia RTX 2060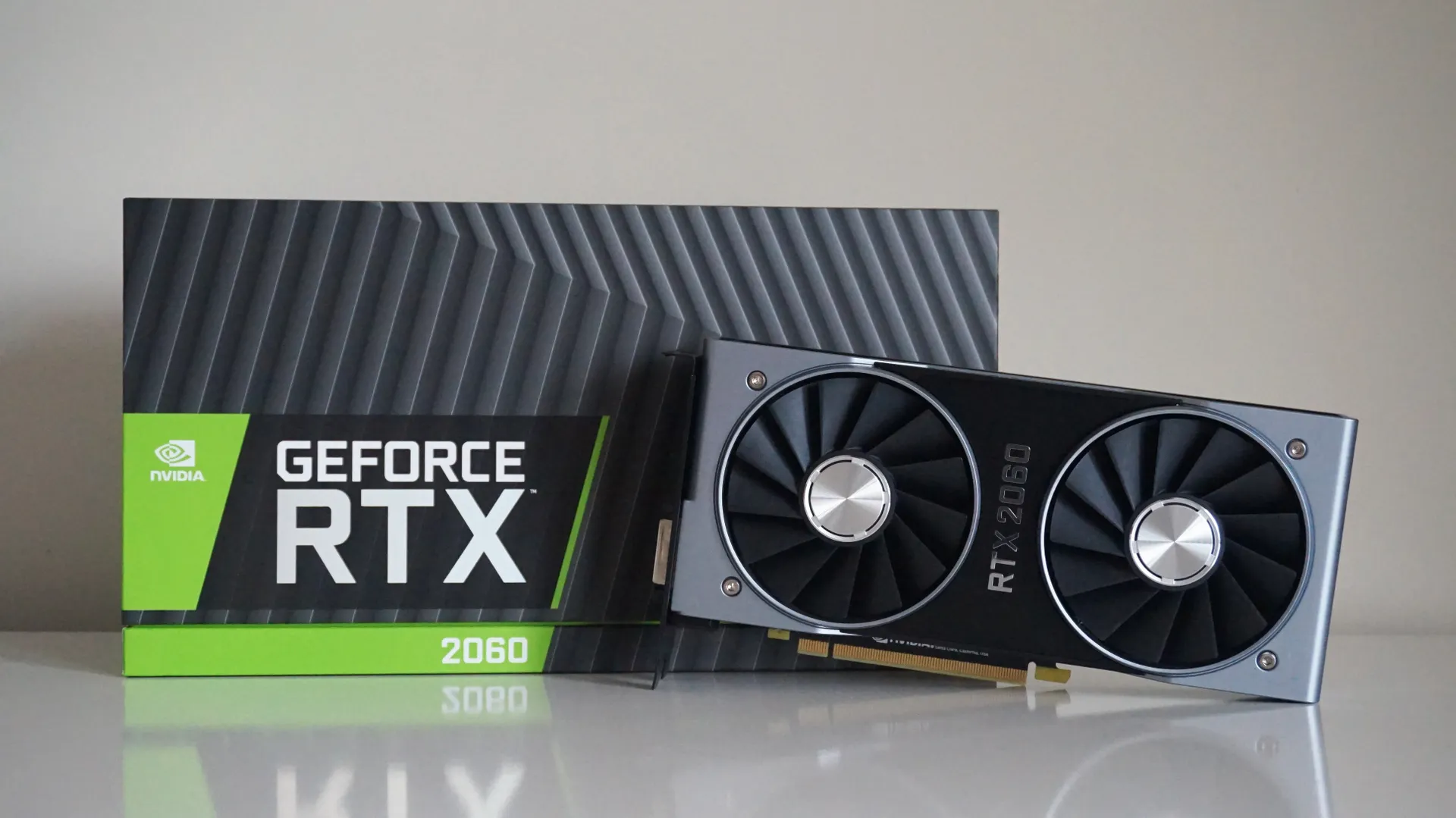 192-bit 6GB GDDR6
1,365 – 1,680 MHz
Hardware ray-tracing
6.45 teraflops (single)
160W
$349
The RTX 2060 used to be a 1440p card just a few years ago. The 2060 Super was an overkill, if not the RTX 2060, for 1080p@60. That's not the case anymore. The RTX 2060 has pretty much become another standard 1080p@60 GPU with the advancement in games.
That being said, the card itself isn't bad.
It's easily one of the best cards for playing games at 1080p today. It has great specs. But this is #3 on our Nvidia list because the newer RTX 3050 or the cheaper GTX 1660 Ti are both considerably better options.
The RTX 2060 should be purchased over them only if those two are overpriced in your region or simply unavailable.
4. AMD Radeon RX 6600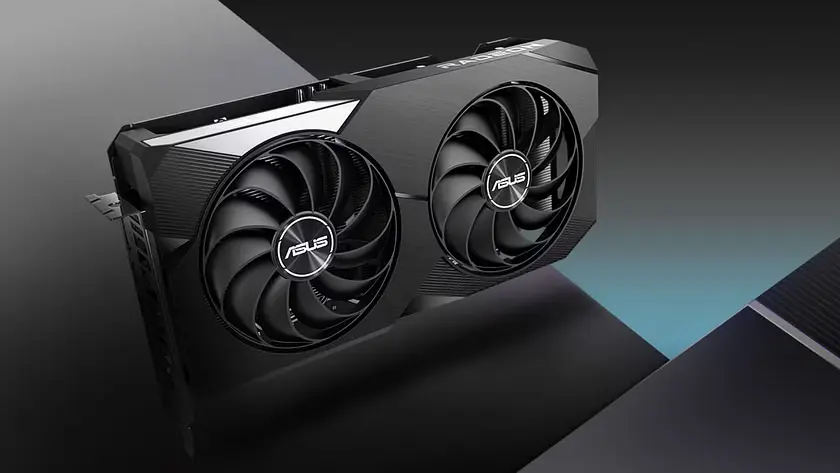 128-bit 8GB GDDR6
1,958 – 2,589 MHz
Hardware ray-tracing
8.9 teraflops (single)
132W
$329
AMD itself claims on the card's hero banner that it's been "engineered to deliver the ultimate 1080p gaming experience." Given you have a good processor and enough RAM, this card is more than enough to run most AAA titles upward of 80 FPS.
The AMD Radeon RX 6600 is a great graphics card that was released in August 2021. Gamers who want to improve their PCs on a budget should choose this mid-range option.
The AMD Radeon RX 6600's ability to handle 1080p gaming well is one of its better features. It's ideal for gamers who want to enjoy lag-free high or ultra settings on their preferred games. And if you're into ray tracing or variable rate shading, this graphics card has got you covered there too.
Because it is strong, quick, and reasonably priced, anyone wishing to enhance their gaming experience should choose this option.
5. AMD Radeon RX 6500 XT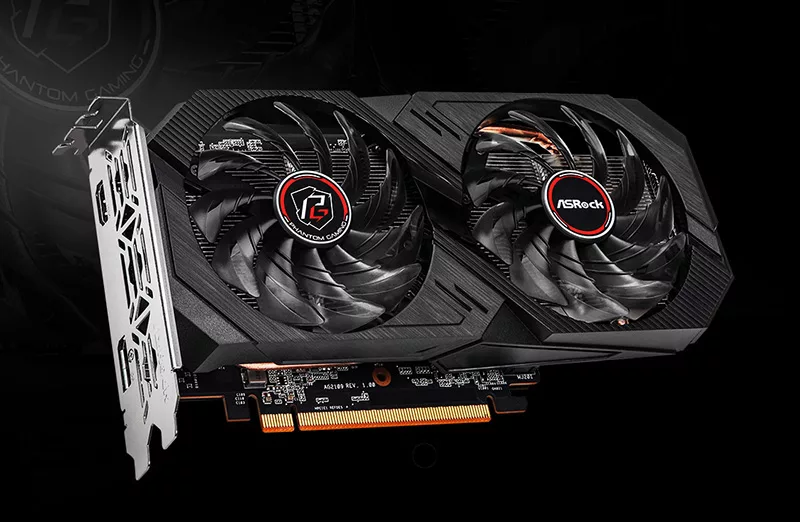 64-bit 4/8GB GDDR6
2,310 – 2,815 MHz
Hardware ray-tracing
5.8 teraflops (single)
113W
$199
The AMD Radeon RX 6500 XT has drawn flak for its performance even though it is a cheap graphics card designed for gaming. It is inadequate for games with higher-quality textures or 1440p gameplay because it only has 4GB of VRAM (there's also an 8GB version) and a small number of cores. The RX 6500 XT's performance is generally lower than the Nvidia GeForce RTX 3050 and struggles to achieve playable frame rates even at 1080p, sometimes. So, why is this on the list?
For the most part, it's a good card for comfortable 60 FPS gaming at medium to high settings. It's compact. It consumes less energy. It fits in small and budget builds too. Most importantly, when pushed, it can give you 1080p@60.
The RX 6500 XT also has FidelityFX Super Resolution (FSR), which offers a poorer average ray tracing frame rate when compared to the RTX 3050's dedicated ray tracing cores. Its performance gets worse if installed in an older system that still relies on PCIe 3.0. Benchmark tests show that the 6500 XT's performance is weak, with it only matching the RX 5500 XT. When tested on PCIe 3.0, which is what most users would use, the frame rate dropped by 9%, and the 1% lows dropped by 14%
Overall, the RX 6500 XT is a good option for budget gaming, it is not recommended for modern hardware demands or games with higher-quality textures or 1440p gaming. Given its small size and energy footprint, it's the new entry-level GPU for 1080p gaming that, when overclocked, can surprise gamers.
6. AMD 5500 XT 8GB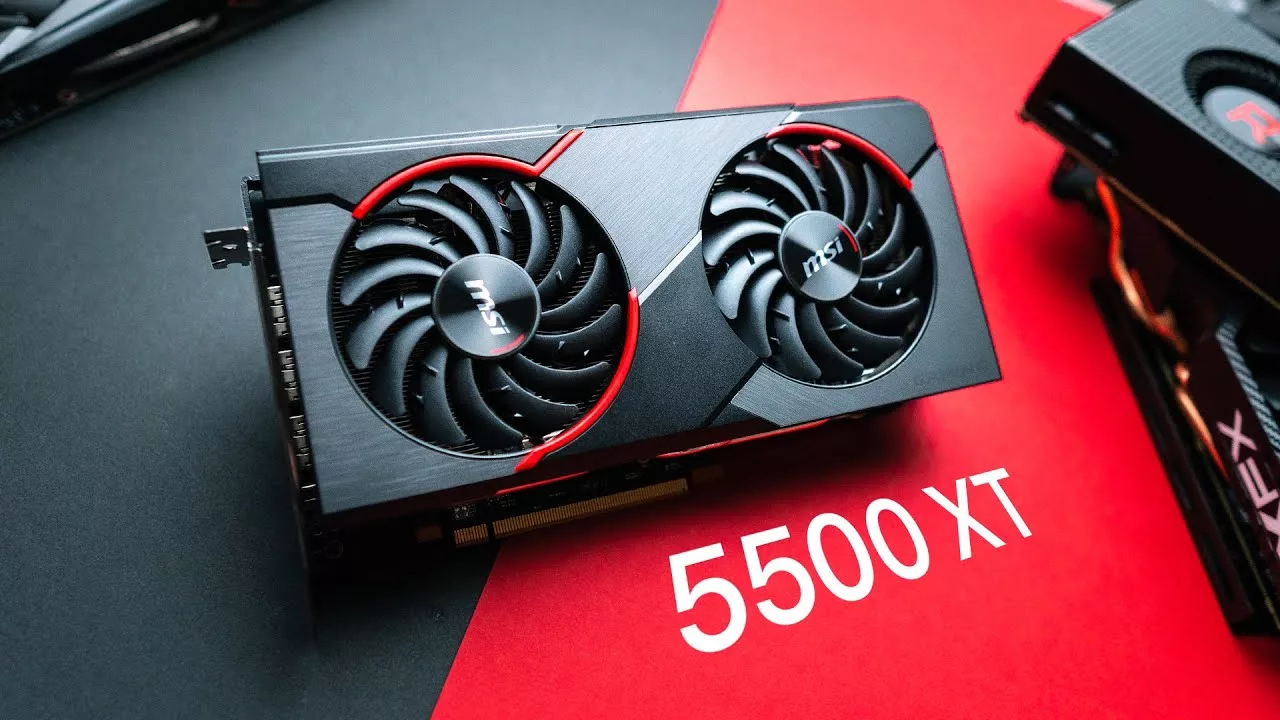 128-bit 8GB GDDR6
1,435 – 1,845 MHz
5.2 teraflops (single)
130W
$199
The RX 5500 XT is an older GPU from the AMD 5000 series. It's still one of the more popular cards for 1080p@60 FPS AAA gaming. Even the 4GB card was popularly touted as a 1080p-ready "winner" by Tom's Hardware in their review at medium settings.
The 8GB can take you close to 60 FPS at high settings, and higher with FSR.
In many titles, this card beats the Nvidia GTX 1650 Super but falls short of delivering 1660-like performance in many others. A well-rounded mid-range card, it's actually built for 1080p gaming on AAA titles. If your games are not from 2022 or beyond, you're looking at even better performance.
This one lacks hardware-accelerated ray tracing.
7. Intel Arc 770 8GB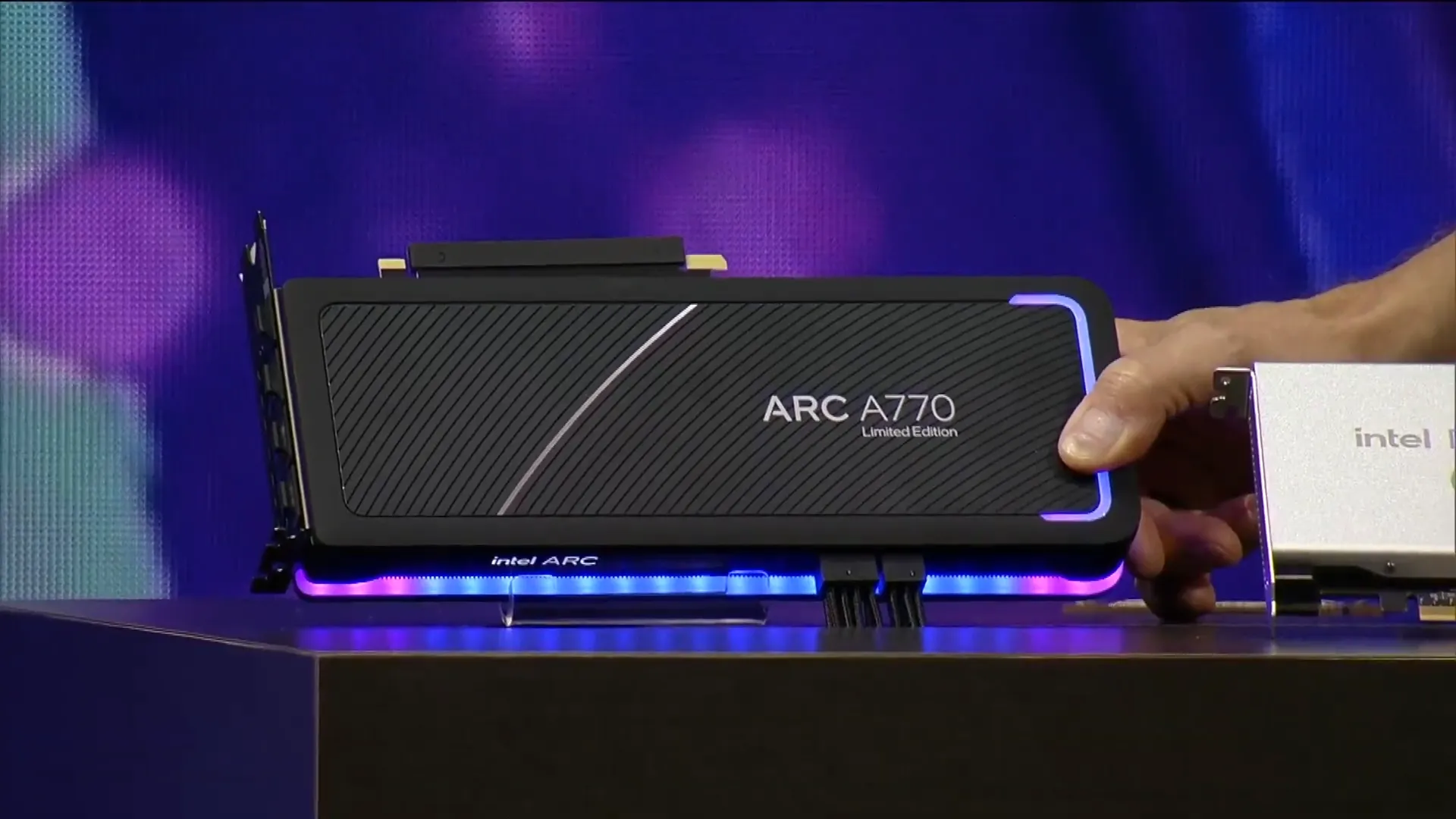 256-bit 8GB GDDR6
2,100 – 2,400 MHz
Hardware ray tracing
19.6 teraflops (single)
225W
$329
From Jarred Walton from Tom's Hardware calling it the return of the mid-range to the Arc 770 8GB beating Nvidia's RTX 3060 in ray tracing and from the card clocking 3x faster speeds than the AMD RX 7900 XTX in Hogwarts with ray tracing (that's beating a $670 more expensive card) to Intels XeSS being better than FSR 2.1; the Intel Arc 770 8GB is a card that's not just powerful but remarkably in every way. Not just performance and price, but cooling, power usage, noise levels, design, etc. everything is just right. It's like an RTX 3060 on a 50% discount.
This is the first time in ages since tech reviewers have felt that there's a company that feels for the common gamer who's bearing the brunt of expensive GPUs just to render 60 frames on a 1080p display.
The Arc 770 8GB might just be the best option on the list. The downside? It's a new card from a new manufacturer. There are game optimization issues, driver issues, and bad DirectX 11 (older API) support. The card can't be used without a resizable bar either. All in all, I'd recommend either waiting for extensively researching into support for your favorite games before you buy the Arc 770.
Wrapping Up
| | | | | | | | |
| --- | --- | --- | --- | --- | --- | --- | --- |
| | RTX 3050 | GTX 1660 Ti | RTX 2060 | RX 6600 | RX 6500 XT | RX 5500 XT | Arc 770 |
| VRAM | 128-bit 8GB | 192-bit 6GB | 192-bit 6GB | 128-bit 8GB | 64-bit 4/8GB | 128-bit 8GB | 256-bit 8GB |
| Speed (MHz) | 1,552–1,777 | 1,500–1,770 | 1,365–1,680 | 1,958–2,589 | 2,310–2,815 | 1,435–1,845 | 2,100–2,400 |
| FP32 (float) | 9.1 tflops | 5.4 tflops | 6.45 tflops | 8.9 tflops | 5.8 tflops | 5.2 tflops | 19.6 tflops |
| TDP | 130W | 120W | 160W | 132W | 113W | 130W | 225W |
| MSRP | $249 | $279 | $349 | $329 | $199 | $199 | $329 |
| Release | Jan 2022 | Feb 2019 | Jan 2019 | Oct 2021 | Jan 2022 | Dec 2019 | Oct 2022 |
There is an AMD, Nvidia, or now, Intel GPU for every gamer looking for 1080p@60. These are more mid-range options and can easily manage even recent AAA titles.
Latest posts by Carolyn Smith
(see all)