If you want to get a 4K monitor on a budget, you should know that there are some pros and cons here vis-à-vis decent 1080p monitors. Note that the 4K resolution means 3840×2160 pixels.
The most important aspect of any display is its visual clarity. And while this may seem like an obvious point to make, it's actually something that many people overlook when buying their next monitor. It doesn't matter if you're playing games or watching movies on your PC — a higher resolution will offer clarity from which you can't go back (to a lower resolution).
But are cheap 4K monitors better than mid- or high-end 1080p ones?
What size are you going for?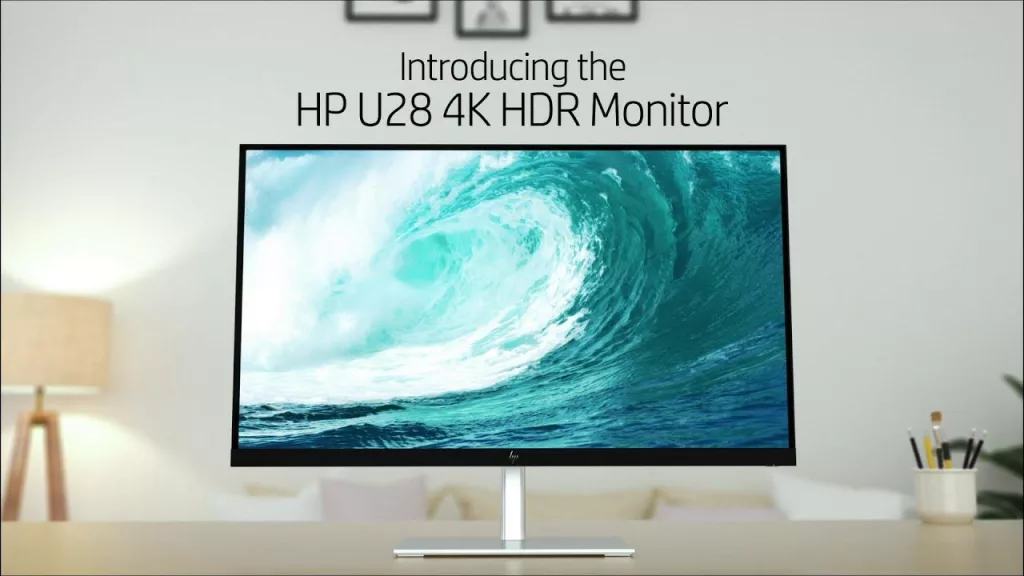 Each resolution has a goldilocks zone. This is where that particular resolution looks best. For 1080p monitors, it's generally anywhere from 14" to 24". After that, you're better off with a 1440p monitor.
But isn't resolution scaled regardless of the screen real estate? Well, it is indeed scale without any artifacts – but it looks significantly duller. For example, 1080p on a 50" monitor will look like trash. You need 4K or even 8K to see the difference, for now just take my word for it.
Generally speaking, you want a monitor higher than 28" to truly enjoy 4K, with 32" being my minimum recommendation. You can find 27" 4K displays such as the Dell S2721QS or the Samsung S80UA for $300-450 but those are generally not good for gaming.
What is your budget?
An entry-level 4K gaming monitor can easily cost roughly $300. Here are some options:
For $360, HP U28 is a good 28" IPS display with a 4ms response time, DisplayPort, and VESA DisplayHDR 400 – but is locked at 60 Hz.
For $300, I like the specs of the LG 32UN550-W – a 32" monitor with HDR10, FreeSync, 60 Hz, built-in speakers, and 4ms response time.
There's also the Asus TUF VG289Q1A for $290 that comes with a 28" IPS panel with pretty much the same specs as the one above.
Those are all good options – and if you want something more premium, you can get something from Samsung for better visuals, such as the LU32R590CWUXEN – I know, a mouthful. This one costs $600 but you get your money's worth with the image and build quality. Plus, it's curved.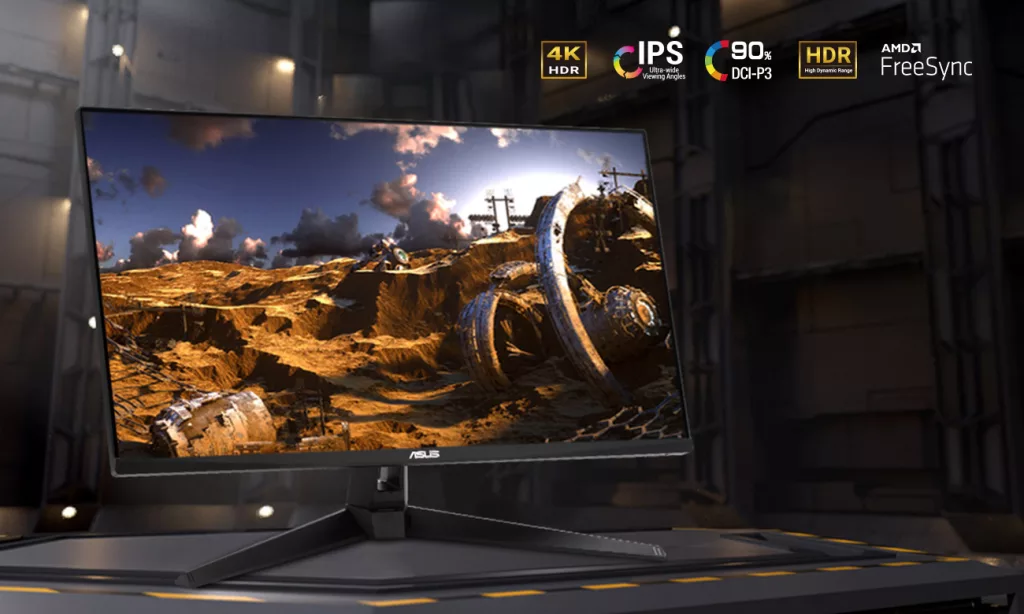 What framerate do you want?
The refresh rate of the monitor limits how many frames it can display per second – regardless of how many frames can your GPU produce. 4K gaming is usually limited to 60FPS, with even that being unreachable unless you have a very powerful graphics card and a recent processor.
If you want to game at 60FPS or higher you need at least an RTX 2080 Ti (medium settings). For ultra settings with RTX on, the minimum is an RTX 3080. For team red, it's a minimum of AMD RX 6700 XT. If you don't have these cards, don't shoot for the stars.
A low refresh rate monitor will suffice.
A 144Hz 4K monitor like the Gigabyte M28U-AE, Acer Predator XB273K, or the LG UltraGear can easily cost anywhere from $500-800 roughly.
Image quality considerations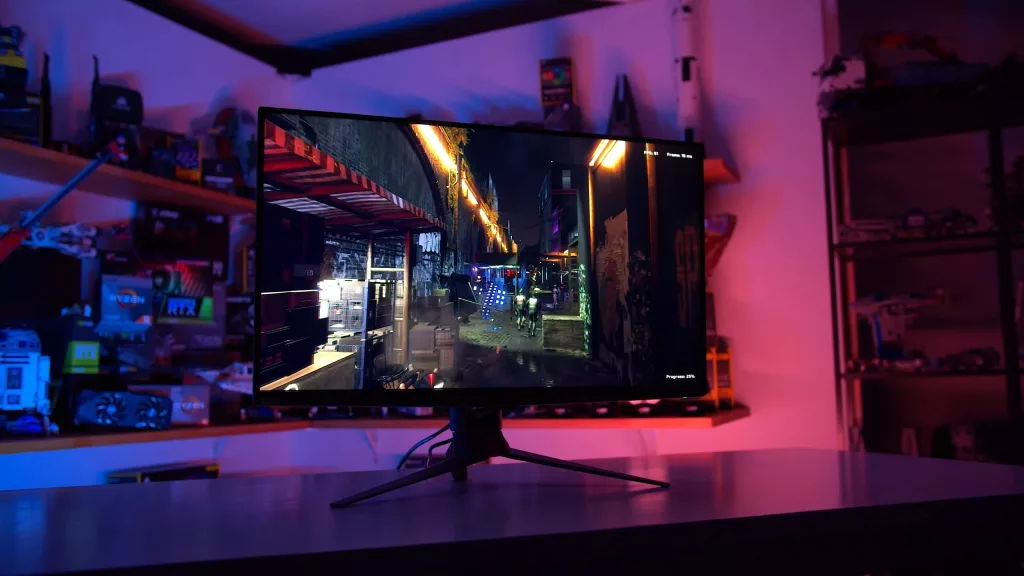 A high contrast ratio, good HDR, and higher color gamut coverage all come together to improve the visual clarity, richness, and color reproduction of a monitor's panel. Just because you're getting a 28-32" 4K monitor is cheap doesn't mean you should go for it.
You want an IPS panel (VA and TN might be good for certain games, but they are certainly not good for image quality and viewing angles).
Over 1 billion colors, a 1000:1 contrast ratio, and 90%+ sRGB coverage are the bare minimum if you prioritize visual quality.
It's easy to compare these once you've decided on a few potential models.
How feasible is 4K gaming?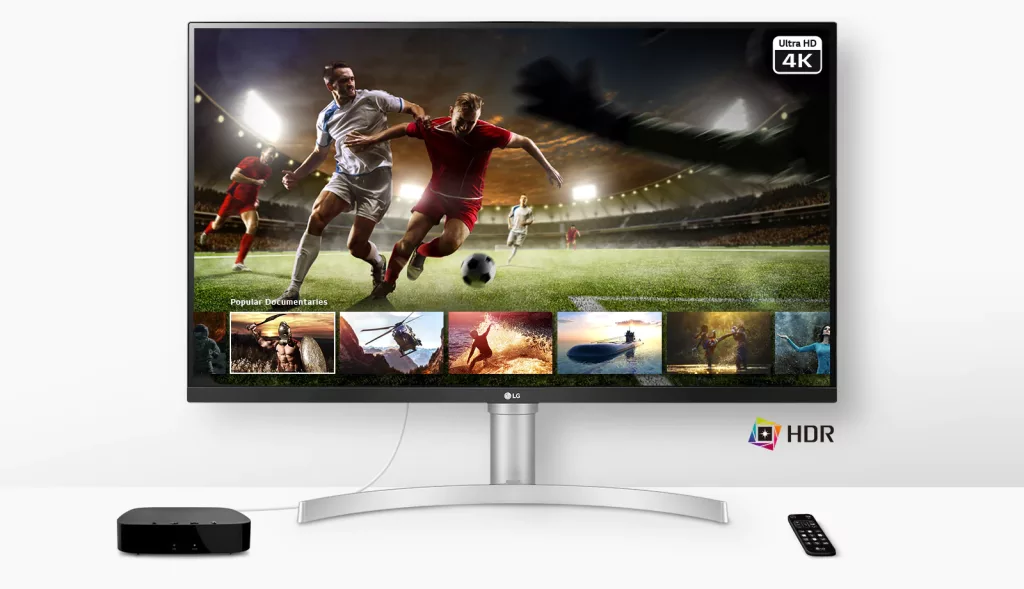 4K monitors are an interesting option for gamers, but they come at a premium price. And you're not likely to find one on a budget build. Or are the times changing?
Well, to me 4K gaming is still a superficial benchmark to aim for. The total investment you need for a comfortable 4K gaming rig is just baffling. I don't just mean the monitor – I mean the higher GPU and processor costs, which in turn increase the cooling, case, motherboard, and power supply costs.
To make a 4K gaming rig is so much more than just connecting a 4K monitor to your existing rig. But if you're up for it, 4K is a significantly better resolution – one from which you'll never be able to go back.
Wrapping up
Almost every PC gamer is aware of the importance of getting a good gaming monitor. A good monitor will improve your gaming experience and make it more enjoyable.
The market offers a wide range of options when it comes to 4K monitors, and some will cost you thousands of dollars. However, if you're looking for a budget 4K monitor, there are plenty of options out there that won't break the bank.
It's important to note that not all 4K monitors are created equal. Some offer better color reproduction or viewing angles than others while offering many additional features that you want.
Latest posts by Earl "sloth" Richards
(see all)