Are you tired of looking at dull screens while playing games? Do you want to experience the most vivid colors and deepest blacks to make your gaming sessions more exciting? OLED displays might be the answer you're looking for! Because of their amazing picture clarity and contrast, these modern screens have become fairly popular in the gaming world.
However, the question is whether they are worth the additional investment. We'll look at the positive and negative aspects of OLED gaming to help you make an informed decision. So, let's have a look at OLED screens and see if they're worth the hype!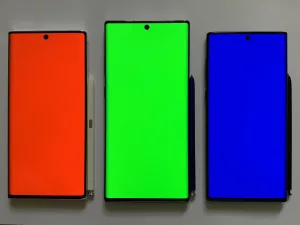 OLEDs and their benefits
OLEDs are a cool type of display technology that you might have seen on your smartphone or TV. They work differently than other types of displays, by lighting up each pixel individually. This gives them some pretty amazing benefits compared to other displays.
All in all, they make pictures come alive. Playing a game on an OLED screen at high FPS can easily make all the effects and details seem remarkably better.
Richer colors
OLEDs can create accurate and vibrant colors. Because each pixel can be controlled independently, you can achieve levels of precision previously unattainable. This makes everything on the screen pop.
Previous display technologies rely on backlighting that covers specific regions. Pixel-perfect control over color means every sharp, crisp, and detailed image can be displayed as just that.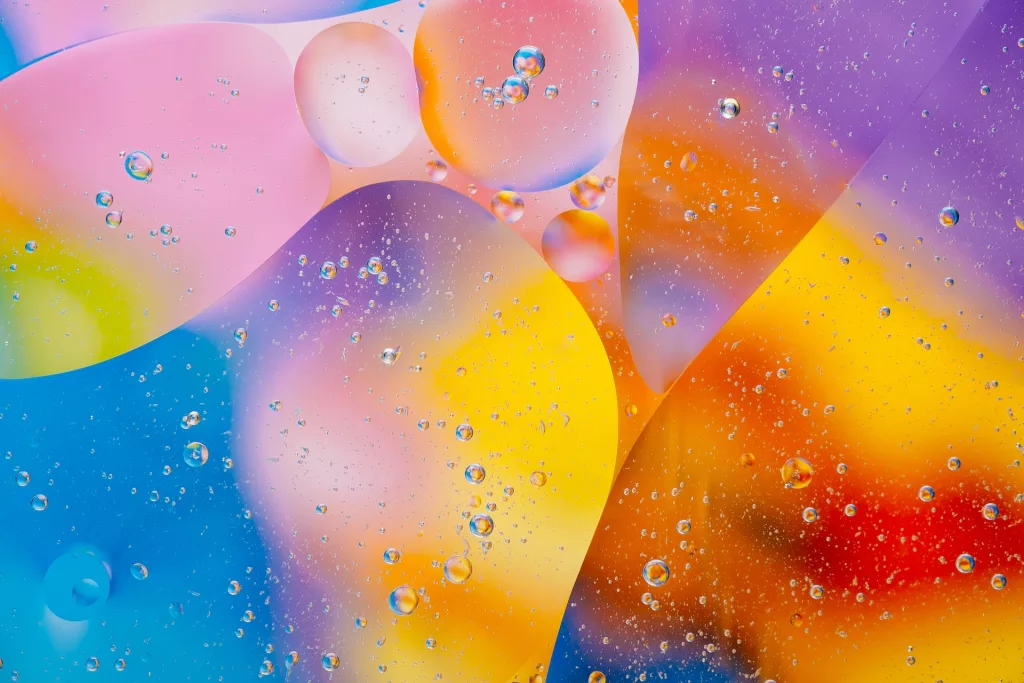 Deeper blacks
A black pixel on an OLED display emits no light, as individual pixels emit their own light. That's not the case on LCD or LED panels. Therefore, OLED displays offer what can be called "pure black" and a wider black level (grays), simply because the pixels supposed to be black are turned off, and no light or color from nearby pixels "bleeds" or spreads onto them.
Displays with OLED technology also have a high contrast ratio, which means they can display really deep blacks and bright whites. This makes the graphics on the screen appear realistic and interesting.

Thin profile
Another distinguishing aspect of OLED panels is their ability to be thinner and more flexible than other types of screens. This means they can be used in all sorts of creative ways, like curved screens or foldable displays.
Energy efficiency
OLED panels are also more energy efficient than other displays. This means they use less power, so you can watch your favorite movies or TV episodes without worrying about your device's battery dying.
Faster response
OLED monitors have a really fast response time. This means that fast-moving images or videos are displayed with more clarity, so you don't get that blurry effect that can happen with other displays. This also means better gameplay experience.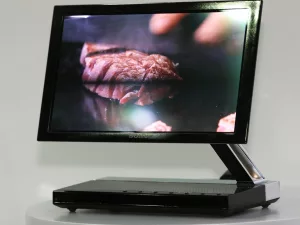 Disadvantages
OLED gaming panels might cost $1000-2000 already, but we are yet to reach a point when it's a well-calibrated gaming display technology.
They are prone to issues such as burn-in (one static image displayed too long can leave permanent impressions) and text fringing due to lower DPI (text is thin and the edges look extra smoothed out even after calibrating ClearType).
The solutions to these and other OLED-specific problems are either nonexistent or not 100%. Read up on all negative reviews and complaints of any OLED monitor you shortlist and ensure none of that will impact gameplay.
How better is gaming on an OLED screen vs. a normal LED?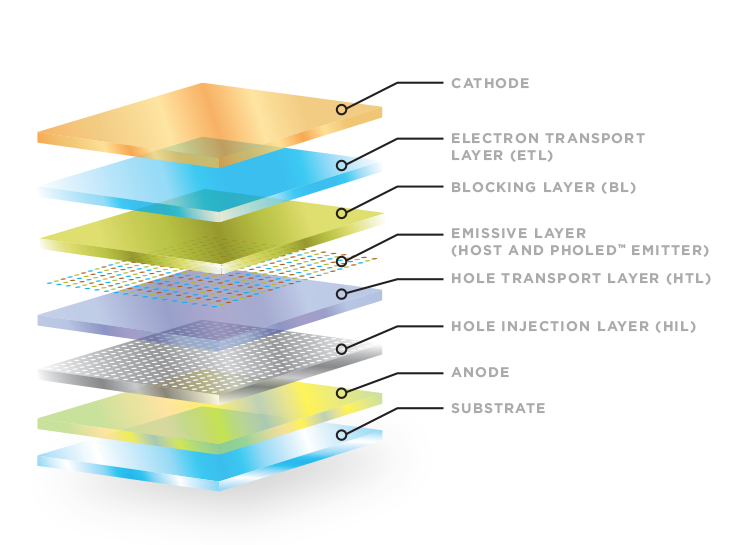 Gaming on an OLED screen is pretty sweet because the colors are more vivid and accurate. Think about all those games with beautiful landscapes and epic battles – those colors will pop right off the screen.
Another cool thing about OLED screens is that they can display true black colors, which is helpful in dark games or horror games. Have you ever noticed how tough it is to see what's happening in the shadows? The shadows will be dense and scarier on an OLED screen, making the game even more immersive. OLED screens, in fact, make many horror games and night playtimes better.
OLED screens can be more expensive than ordinary LED screens, so they may not be suitable for everyone. It all depends on how important visuals are to you and what types of games you enjoy playing.
It an OLED screen justifies its cost, then by all means, go for it. But don't expect jaw-dropping improvement in visuals for the most part. The reason? Game developers, gaming monitors, and graphics card manufacturers already optimize the game's visuals as much as possible for average display configurations.
Whereas high-quality footage is optimized for expensive screens and OLED panels can give a brilliant improvement, even high-end games might look only 5-10% better on an OLED screen that's hundreds of dollars more expensive.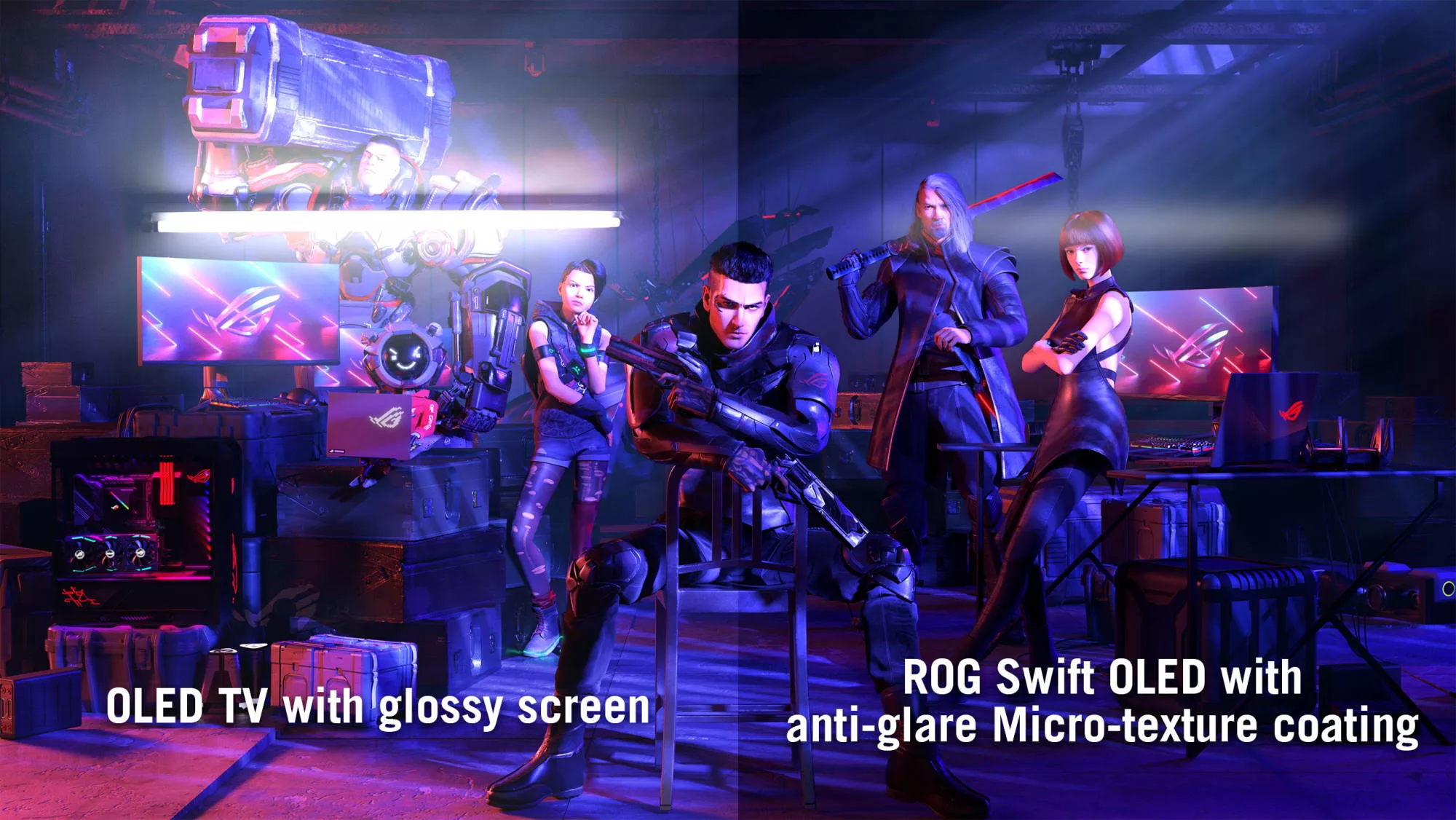 What are the best OLED gaming monitors and their prices?
If you're in the market for a new gaming monitor, you might be wondering about the benefits of OLED technology. Well, let me tell you – OLED panels can produce some seriously deep blacks and vivid colors, which can make your gaming experience feel more immersive.
Here are some of the best OLED gaming monitors available on the market for gamers:
INNOCN 48Q1V ($1500)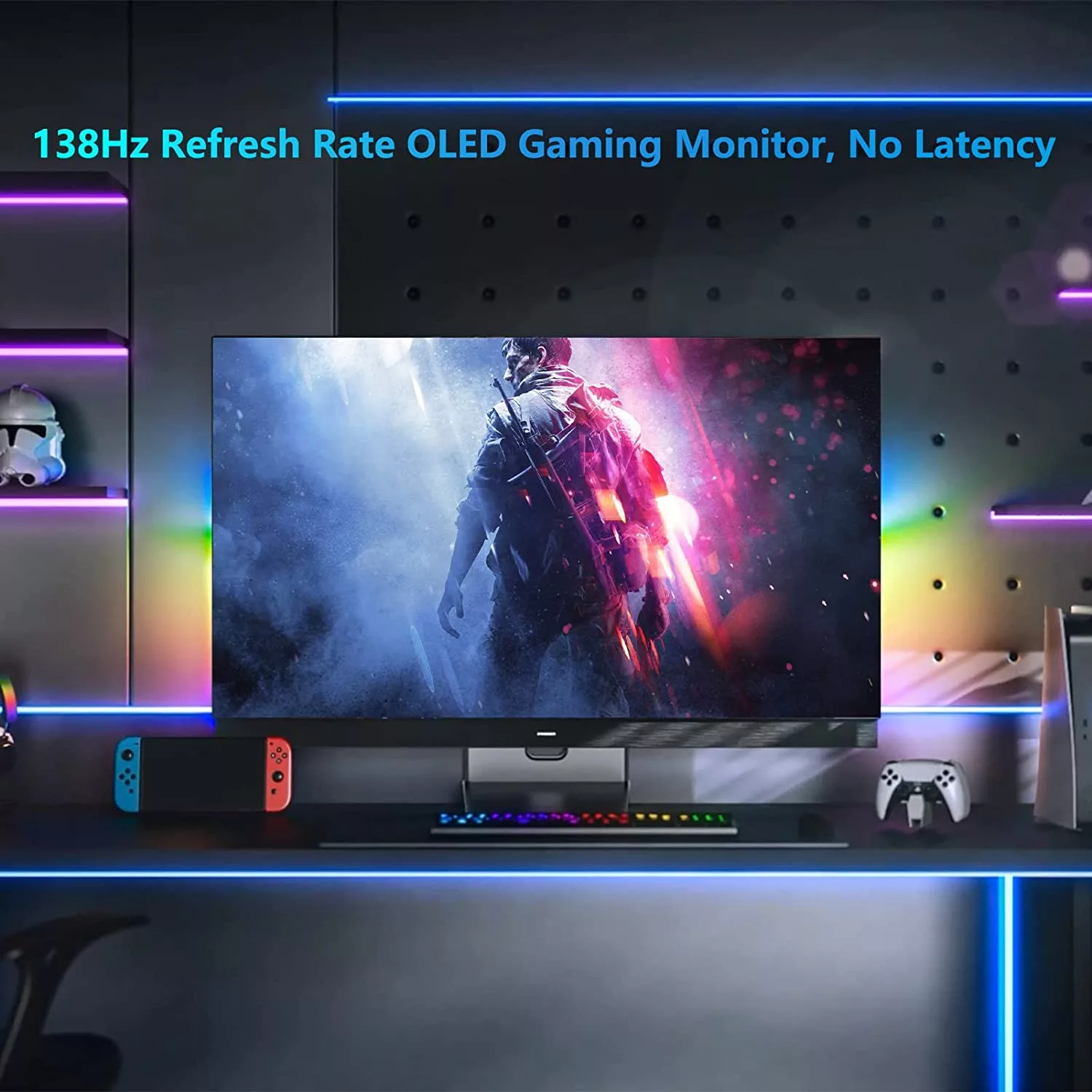 48"
4K UHD (3840×2160)
138 Hz
0.1ms
100% sRGB
98.5% DCI-P3
HDR 10
10-bit
FreeSync Premium Pro
Built-in stereo speakers
1 x DP 1.4
1 x USB Type-C 65W
3 x HDMI 2.1
1 x 3.5mm jack
INNOCN might not be a well-known American company (manufactured by Guangxi Century Innovation), but lately their displays have entered the US with quite the fanfare. They have gone above and beyond in ensuring support, connectivity, standardization, and a hassle-free gamer experience in their gaming monitors. This 10-bit HDR10 ultrawide monitor has been getting a good response online and passes the quality test.
Images from INNOCN's Twitter handle and NotebookCheck's detailed review.

Gigabyte AORUS FO48U-SA ($900)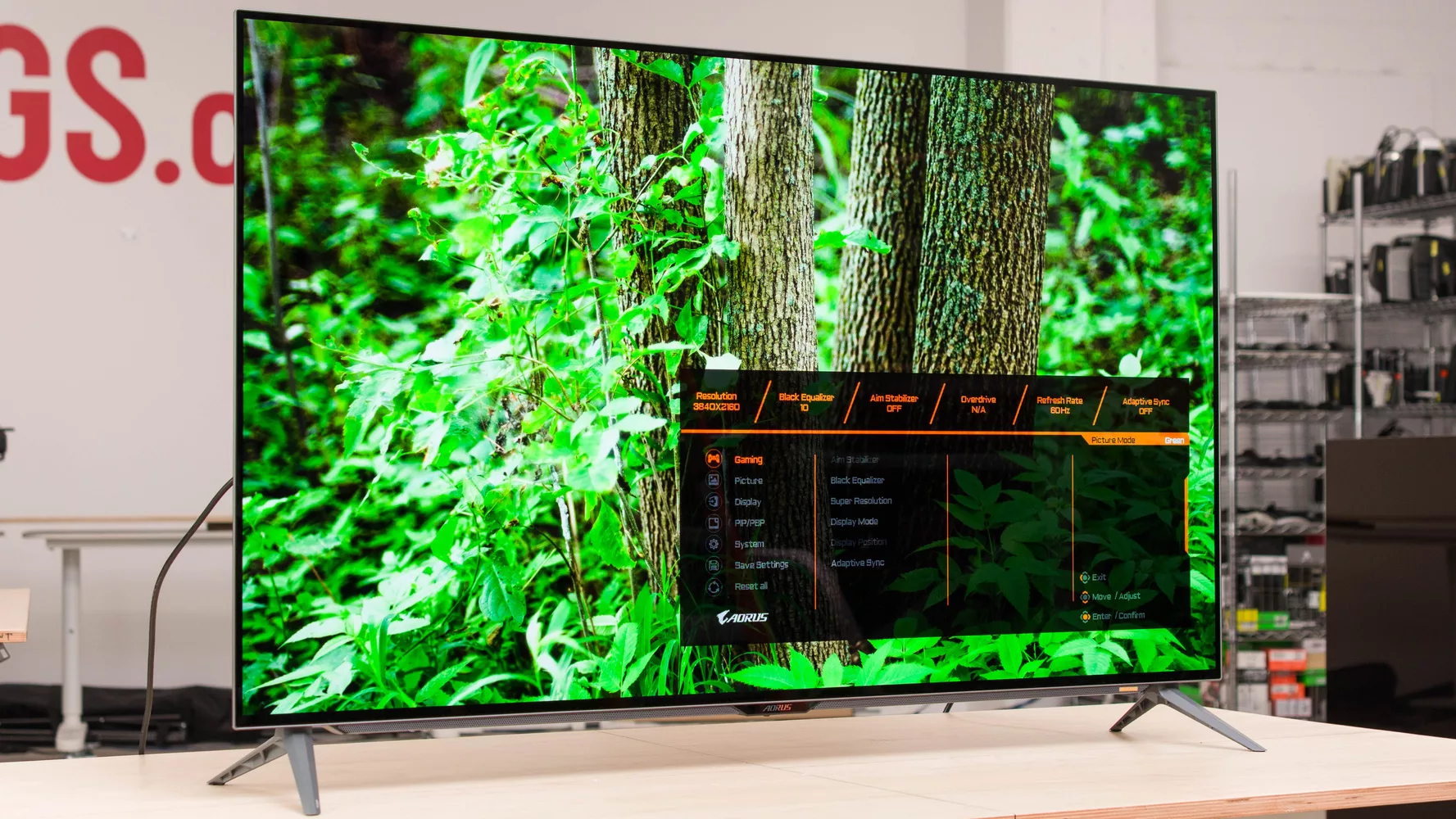 48"
4K UHD (3840×2160)
120 Hz
1ms
130% sRGB
98% DCI-P3
SDR
8-bit
FreeSync Premium
Built-in stereo speakers
1 x DP 1.4
2 x HDMI 2.1
1 x USB Type-C (KVM)
2 x USB 3.0
1 x USB Type-B jack
Sufficient, vibrant, and great overall. The AORUS version of this monitor (compared to Gigabyte's G Series and M Series) is definitely an excellent option for all gamers. It's been well received by gamers for a mid-range 4K OLED gaming monitor. Good support, great build quality, and hardly any issues make it a decent option for a $900 OLED panel.

Corsair XENEON Flex 45WQHD240 ($2000)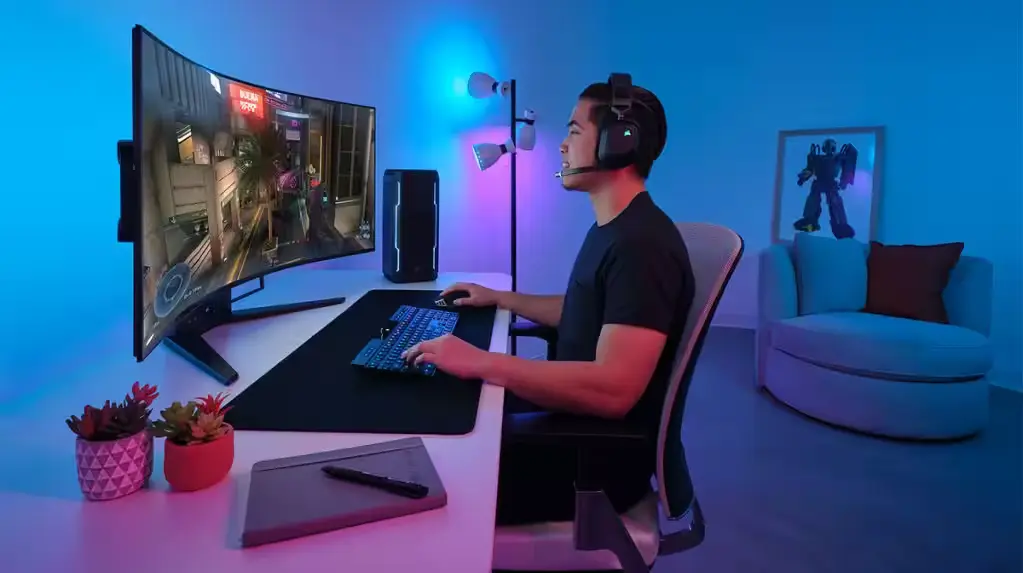 Bendable (max 800R)
45"
4K WQHD (3440×1440)
240 Hz
0.03ms
100% sRGB
99% DCI-P3
HDR
8-bit
FreeSync Premium
Nvidia G-Sync
No speakers
1 x DP 1.4
2 x HDMI 2.1
1 x USB Type-C DP Alt
1 x USB Type-C Upstream
4 x USB 3.2
1 x 3.5mm jack
This 1,000 nits max brightness gaming monitor from Corsair is the dream of every gamer. With an excellently calibrated color gamut and powerful features, a durable build quality, and Corsair's amazing performance-oriented tweaks, this justifies the $2000 price point. It's just not for everyone. If you have high-end hardware and no budget limitations, this is definitely an option worth checking out. The retractable handles can be used to bend it up to 800R, making it a curved gaming monitor.
Images from Corsair's official blog post and IGN's in-depth review (7/10).

Alienware AW3423DW ($1150)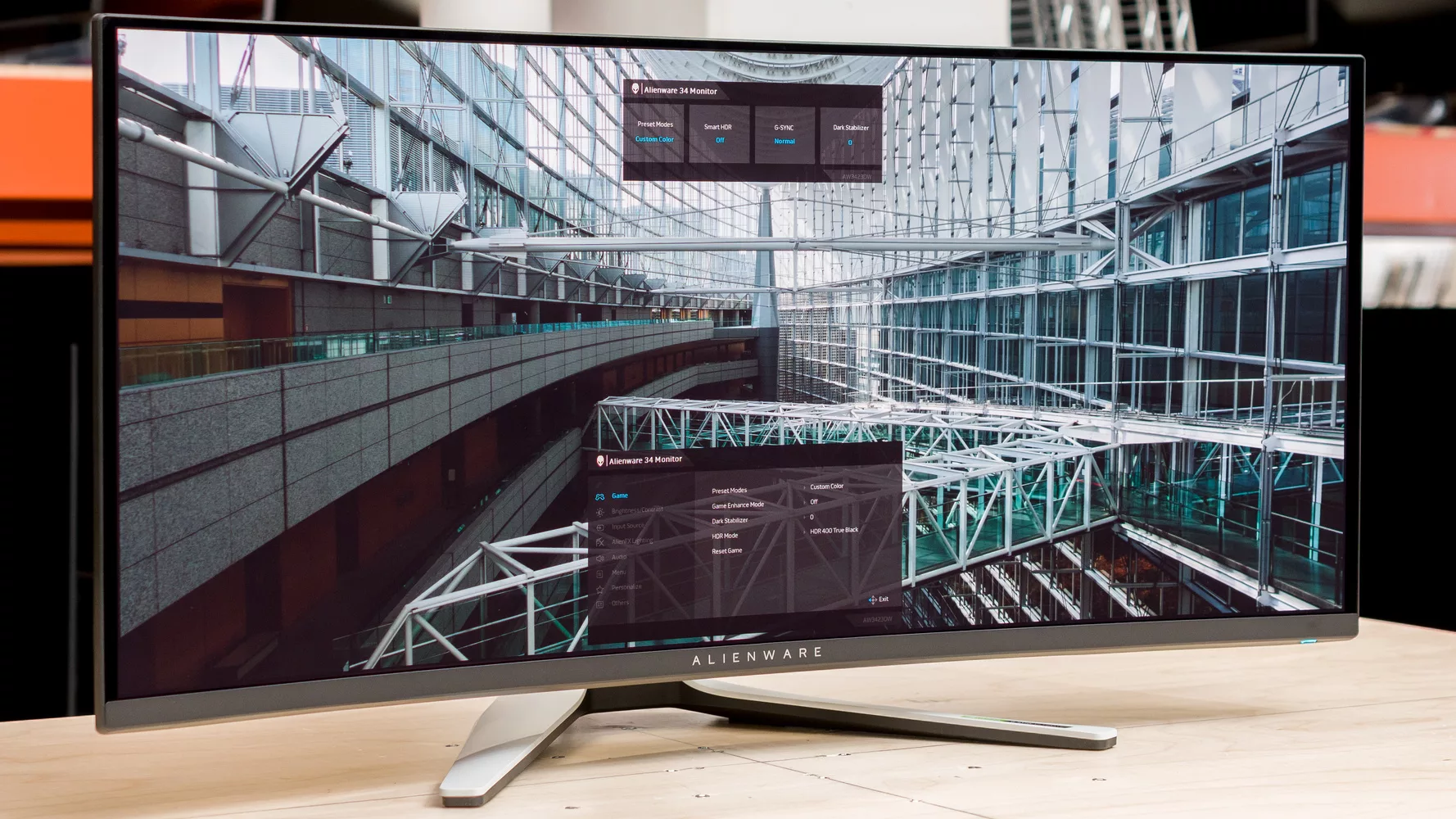 1800R curved
34"
4K WQHD (3440×1440)
175 Hz
0.1ms
156% sRGB
96% DCI-P
HDR
10-bit
G-Sync Ultimate
No speakers
1 x DP
1 x HDMI 1.0
1 x HDMI 2.0
5 x USB 3.2
1 x 3.5 mm jack
The AW3423DW uses quantum dot technology which is superior to WOLED panels. With a sleek otherworldly design (as is tradition for Alienware monitors), this monitor gives you everything you want – and then some. The monitor also offers great cooling with a 360° ventilation, because when you game at 175 FPS with all the bells and whistles of this monitor, it tends to get more than just warm.

LG 48GQ900-B Ultragear ($1135)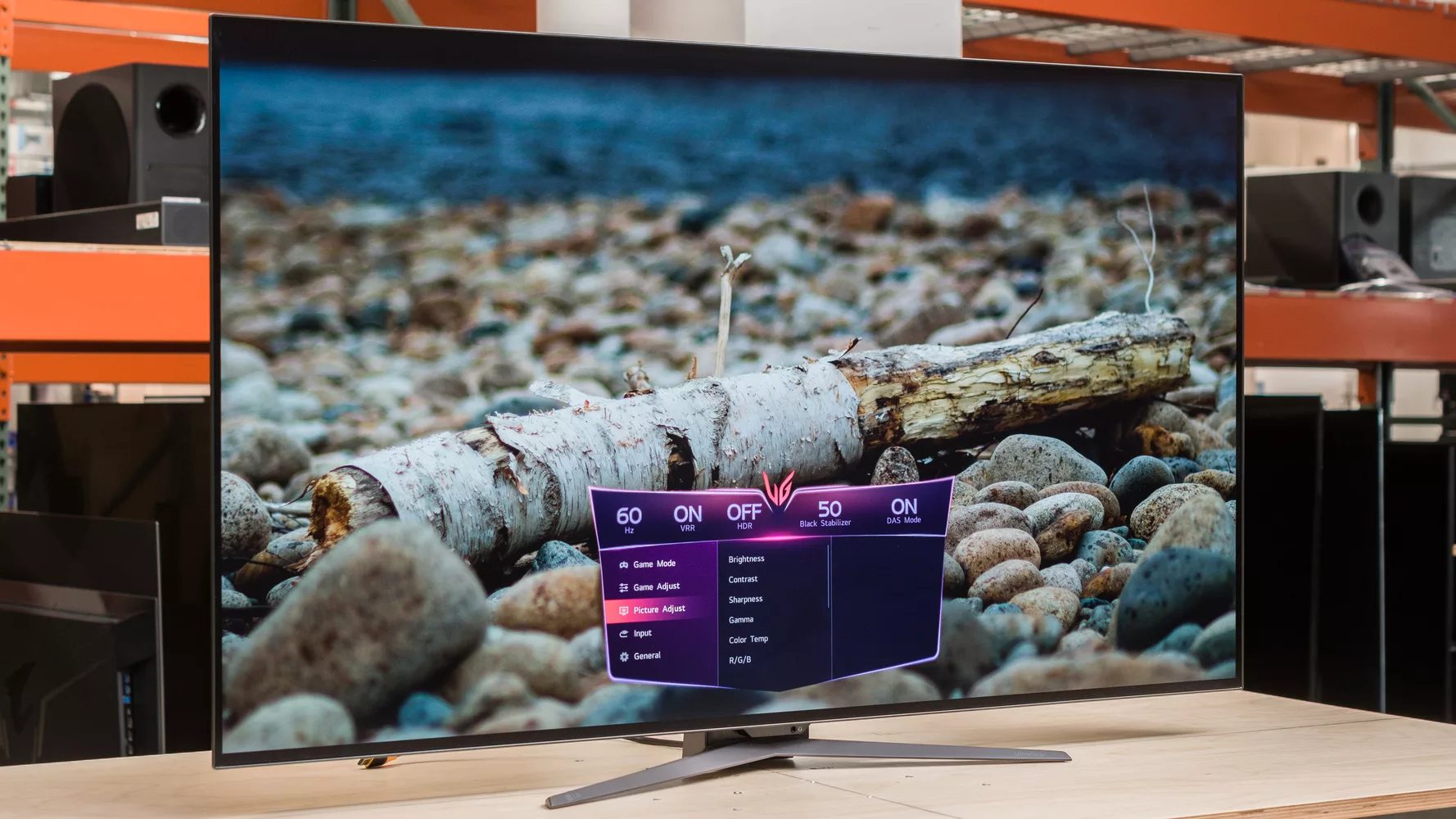 48"
4K UHD (3840×2160)
120 Hz
0.1ms
135% sRGB
99% DCI-P3
HDR 10
10-bit
FreeSync Premium Pro
Nvidia G-Sync
No speakers
DTS Headphone:X
1 x DP
4 x HDMI
The only monitor with a gamer-style remote (you know, those cuts and everything). LG is one of those brands I always recommend when it comes to panel quality for higher-end gameplay. This one has a lot of perks such as 1.5 million:1 contrast, anti-glare/low reflection, fine-tuned game modes, Headphone:X (spatial audio), etc. plus everything that I've come to expect in gaming monitors like an inbuilt FPS counter, crosshair, and a black stabilizer.

Samsung Odyssey G85SB ($1500)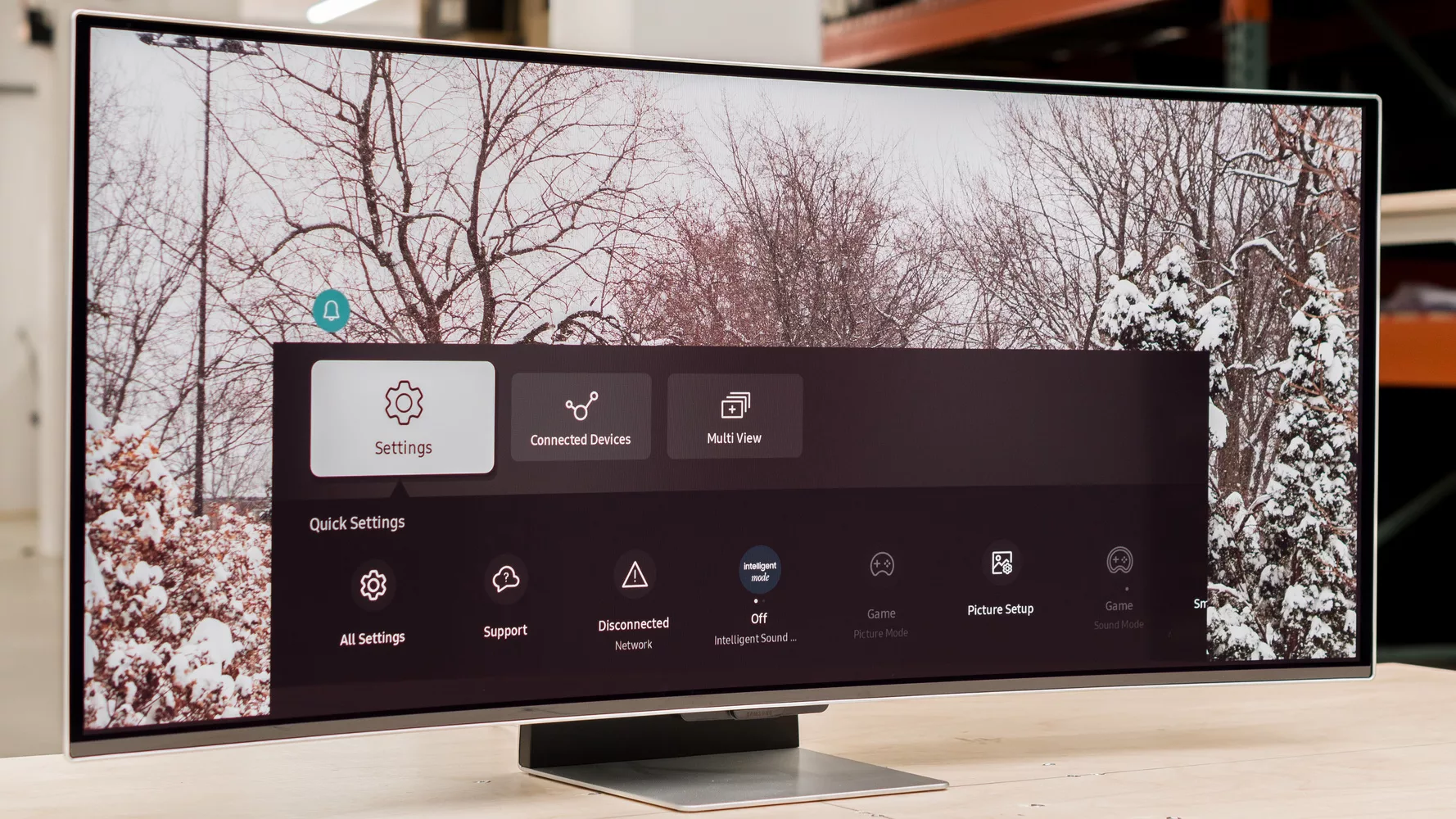 1800R curved
34"
4K UWQHD (3440×1440)
175 Hz
0.03ms
94% sRGB (unofficial)
99% DCI-P3
HDR
10-bit
FreeSync Premium Pro
Built-in speakers
1 x Mini DP
1 x Micro HDMI 2.1
1 x Micro HDMI 1
1 x USB-C 65W
WiFi 5 built-in
Bluetooth 5.2 built-in
Might seem more of a TV monitor (even has a TV tuner and Tizen-based smart TV environment) than a gaming one, it's actually better for gaming. Samsung tends to overprice their TV-monitors a little in this price range but if budget is no bar, this is a great monitor for those who want a gaming and media monitor. OLED panels are prone to burning-in, and one of the half-baked measures taken by companies to prevent that is pixel shift (the screen's real estate "moves"). Go to Settings > General & Privacy > Panel Care > Pixel Shift and toggle it off. The monitor is surprisingly lightweight (and slim). White balance is on the warm side.

Final verdict: Should you buy an OLED monitor?
When it comes to deciding whether or not to buy an OLED monitor, it can be a tough call. There are pros and cons to both options, and it can be hard to know what the right choice is for you.
On the one hand, OLED monitors offer some great benefits. They have deeper blacks, wider viewing angles, and better color accuracy, which can make a big difference when it comes to gaming, editing photos or videos, or just watching your favorite movies and TV shows.
However, OLED monitors can also be more expensive than LCD monitors, and they may have issues with burn-in if static images are displayed for too long. Additionally, not all software is optimized for OLED displays, so some applications may not look as good on an OLED monitor as they would on an LCD monitor.
So, it's a matter of weighing the pros and cons and deciding what's most important to you. If you value the benefits that OLED technology brings and are willing to pay a little extra for them, then an OLED monitor may be the way to go. But if you're on a tight budget or have concerns about burn-in or compatibility issues, then you may want to consider a different type of monitor. Ultimately, the decision is up to you and what works best for your needs and budget.
Wrapping Up
OLED gaming displays are truly impressive pieces of technology that have set a new standard for visual excellence in the gaming industry. They offer exceptional picture quality with vibrant colors and deep blacks that make the gaming experience more immersive than ever before. However, it's important to note that they do come at a higher price point than traditional LCD screens.
Ultimately, the decision of whether OLED gaming displays are worth the investment depends on your personal preferences, budget, and gaming habits. If you're someone who values the best possible visuals and wants to experience gaming at its finest, an OLED display might be a worthwhile investment for you.
But, if you're on a tight budget and don't necessarily need the latest and greatest technology, a traditional LCD screen may suffice. Ultimately, the choice is yours to make based on your priorities and what you're looking for in a gaming display.
Latest posts by Earl "sloth" Richards
(see all)