Case fans don't come with a bunch of features that you can use to compare multiple products. It's very likely that if a gamer received any well-rated, decent case fan randomly as part of a giveaway that they'd love it and in their mind, it will be a 5-star experience. The fact that the majority of case fans are durable and long-lasting and that most gamers don't have to buy more than 1 pair every couple of years doesn't help either.
But when you're building the dream machine, you want the very best. Fortunately, case fans remain to be pretty cost-effective. I will not use the word cheap because they add a ton of value to your PC's airflow by doing exactly what they are supposed to do: push air in or out. That's their entire job description, and it can be done for parts that don't cost a lot. So, in their own niche, case fans aren't cheap per se. That's just their price point – far away from other gaming hardware.
In this piece, I'm going to talk about the insanely good case fans that gamers internationally fell in love with more than others. All of these fans are in many gaming battlestations and tend to get recommended a lot even by professional PC builders.
All of these case fans are good. All of them have a rated voltage of 12V and are 120 mm (120 mm x 120 mm x 25 mm). Except for the Cooler Master SickleFlow 120 which is 7-blade, the rest are all 9-blade fans.
| | | | | | |
| --- | --- | --- | --- | --- | --- |
| Name & price | Price per fan | Speed | Max noise level | Connector | Lighting |
| Noctua NF-P12 Redux ($15) x1 | $15 | 1700 RPM | 25.1 dB | 4-pin | No LED or RGB |
| Corsair AF120 ($34) x3 | $11.3 | 1400 RPM | 26 dB | 3-pin | White LED diffusion (uncontrolled) |
| upHere 12BK3-3 ($11) x3 | $3.6 | 1200 RPM | 19 dB | 3-pin/4-pin | No LED or RGB |
| Cooler Master SickleFlow 120 V2 ($13) x1 | $13 | 650-1800 RPM | 27 dB | 3-pin ARGB/4-pin PWM | Multiple options |
We'll help you decide which one is better than the rest.
Noctua NF-P12 Redux ($15) x1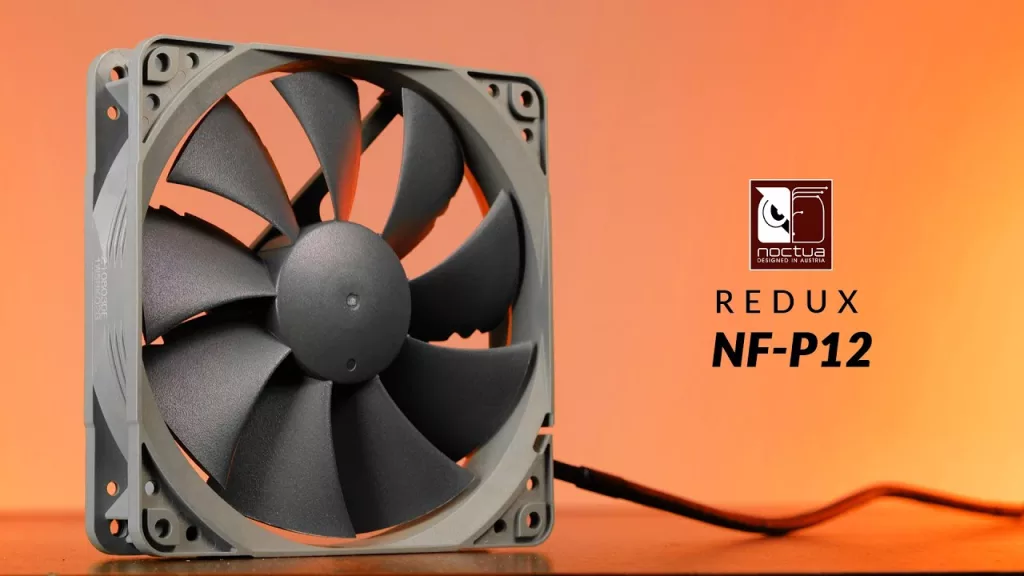 Noctua manufactures high-quality gaming PC cooling gear and parts. The NF-P12 Redux (2018) is the best case fan as it offers everything you need in an affordable-enough package, such as anti-vibration mounts and multiple powering options, alongside the Noctua brand quality. It lacks any LED or RGB.
Fiberglass-reinforced PBT makes these fans pretty strong. And they look good. The "Premium" one comes with a brown color.

Corsair AF120 ($34) x3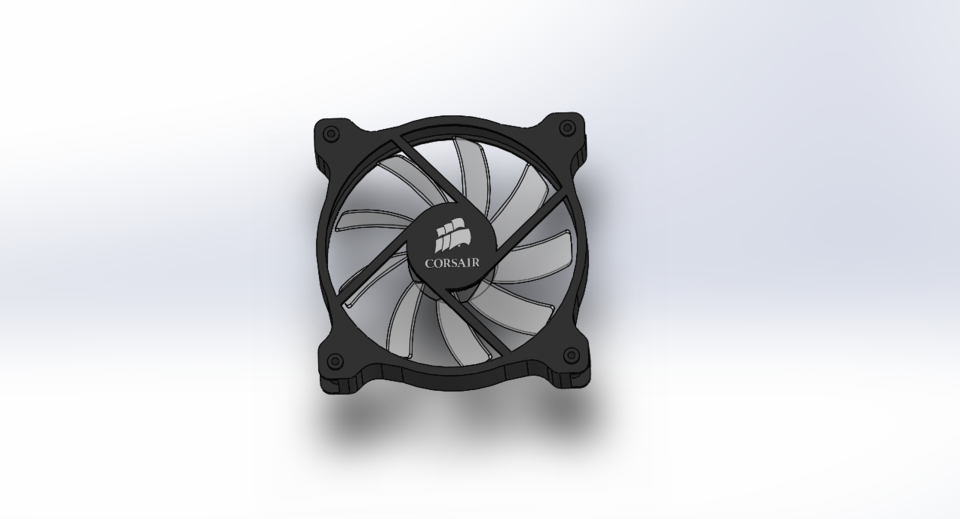 Corsair's AF120 (2019) is a standard gaming PC case fan that delivers 52 CFM (cubic feet per minute) of air. It comes with hub-mounted LEDs and remains relatively quiet even at the max speed of 1400 RPM. The light diffusion can give any PC a cool look.
The newer versions of the AF120 are even better going 63+ CFM.

upHere 12BK3-3 ($11) x3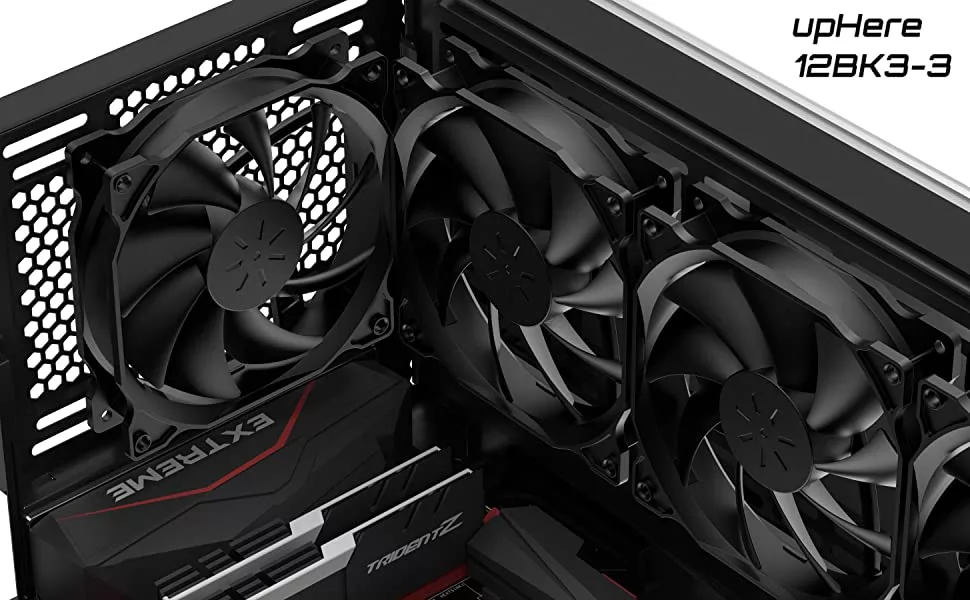 upHere is a good brand for case fans and the 12BK3-3 (2017) is its bestselling non-RGB product in the segment. The fans come with screws unlike a few others but without a direction indicator – so you'll need to find that out the hard way for inflow or exhaust.
These are surprisingly quiet.

Cooler Master SickleFlow 120 V2 ($13) x1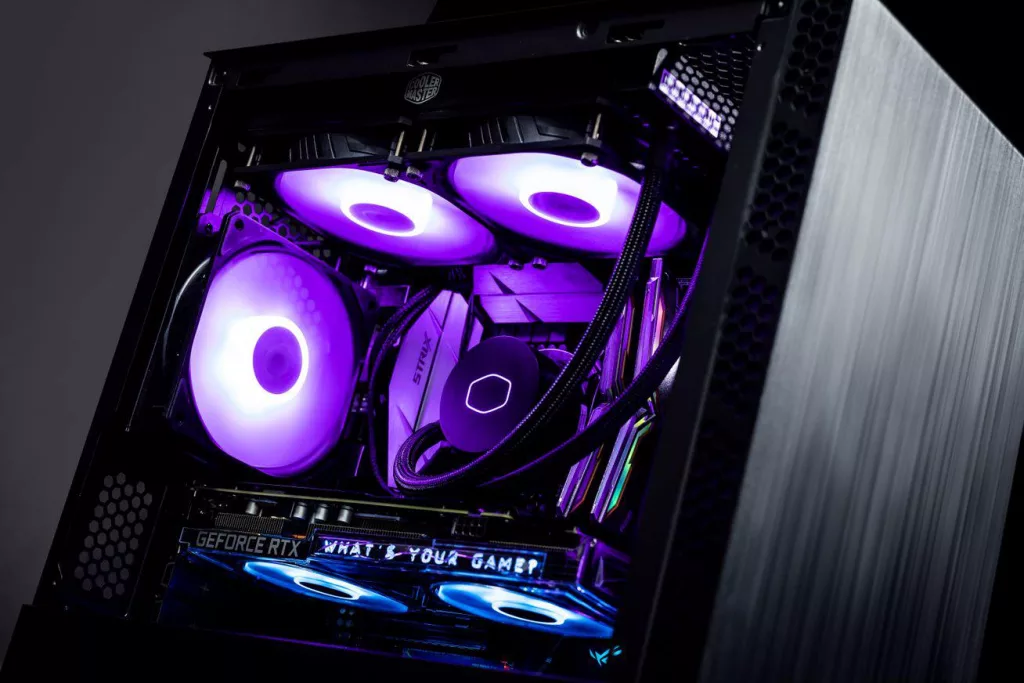 SickleFlow V2 (2020) delivers a whopping 62 CFM and is a PWM case fan (not running at max speed all the time), which is generally slightly more power efficient. Add to that the LED light and this is a great offer at $13 per fan. SickleFlow has many colors, such as Red, Black, Blue, RGB, ARGB, ARGB white, and ARGB reverse.
This rifle-bearing fan is rated for 160,000 hours and weighs roughly 160 g.

Which one should you pick?
Let's find out which one is the right fit for your case.
Budget and number of fans: If you're on a tight budget and need a few fans, you want the most cost-effective air cooling solution. At $3.6/fan, upHere beats the rest while still providing quality airflow inside the most compact of cases.
RGB: The Cooler Master SickleFlow's ARGB or single-colored ones (like Red or Blue) are good for themed builds. If you absolutely must have these colors, then this is the right fan.
Not RGB, but definitely light: Check images of the Corsair AF120 at work. The fans diffuse the cool white light and it can make your case look anything from classy to ominous depending on your case and fan placement. This is the right choice if you don't want colors and RGB but a little bit of light is quite good for your rig.
No light, only quality, no compromise: Noctua NF-P12 Redux are simply the best no-lighting case fans out there. At $15, you're getting amazing build quality and the three color combinations are all beautiful.
Latest posts by Shane "raven" Watson
(see all)