MSI gaming laptops offer a decent price-to-performance ratio and feature great designs. Manufacturing a decent gaming laptop that's in line with modern trends, aesthetics, and hardware is not always an easy task – but MSI has been a consistent contender in the industry alongside Razer, Dell, Asus, Lenovo (and Gigabyte and HP to some extent).
MSI is one of the most popular laptop brands in the world. They have been making gaming laptops for over 10 years now and have always been a reliable choice for gamers who are looking for high-quality hardware and performance.
Let's learn more about their gaming laptops and how feasible they are.
Are MSI laptops good for gaming?
Yes, they are! Some models offer better performance than other models but they all perform well in terms of graphics, speed, and overall performance.
The main features that gamers love about MSI's gaming laptops include:
Somewhat competitive pricing for top-end GPU-CPU combinations
Premium build quality
Good warranty coverage and aftersales support
Excellent cooling design
And my favorite – great aesthetics and design
MSI gaming laptops are generally good. The best ones are truly high-end and though the same hardware is included in a bunch of other competing products, MSI's models handle heat really well.
And what's not so good about MSI gaming laptops? Well, generally speaking, many of MSI's bestselling gaming laptops feature a bulky design as well as a heavy power brick. They are not very portable. MSI also doesn't prioritize battery life.
Pricing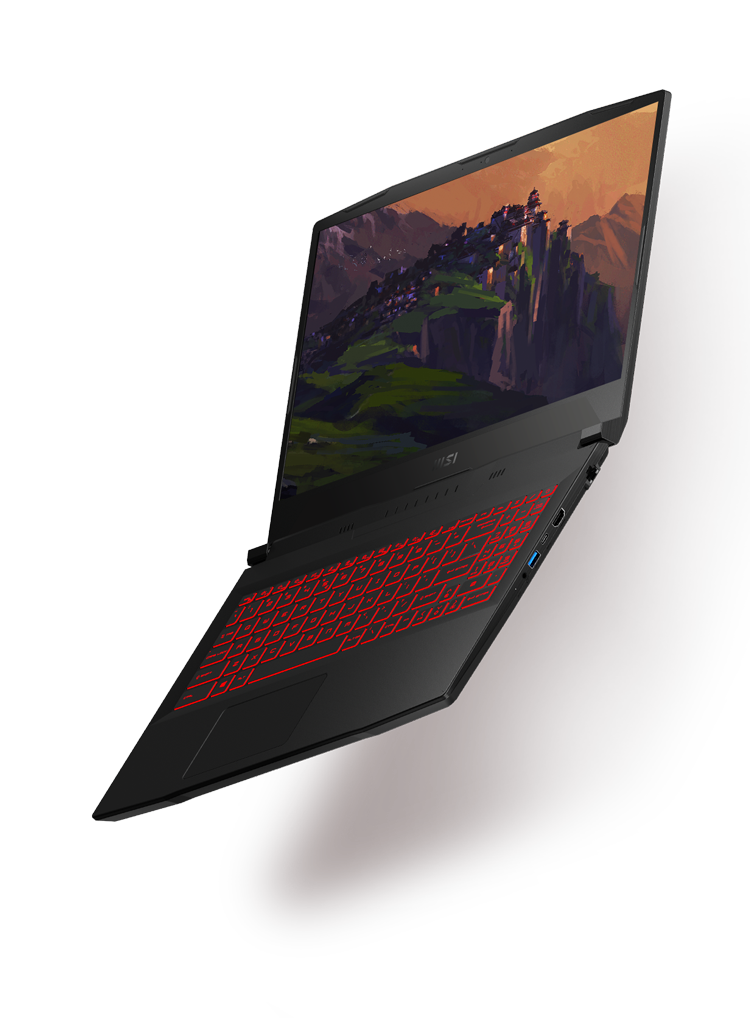 Note that I only say "somewhat" competitive pricing. MSI's top-end models often compete with the likes of Asus ROG Strix Scar 17 and the Alienware m15 R7 – this is an expensive tier of gaming laptops.
They don't compete with the more budget-oriented and amazing gaming laptops you can find today ranging from Razer Blade 15 and ROG Zephyrus G15 to Lenovo Legion 5 Pro and Alienware X15.
I'd not recommend MSI if you're on a tight budget. The Katana GF66 is a good option (reviewed in the next section), but the cheapest decent gaming laptop I'd recommend is the Acer Nitro 5 in that case. The Nitro 5 range starts from roughly $700 while packing an i5-10300 and RTX 3050.
Which is the best gaming laptop from MSI?
MSI has several product lines when it comes to gaming laptops. It includes Titan GT, Stealth GS, Raider GE, Vector GP, Crosshair / Pulse GL, Sword / Katana GF, Alpha, Bravo, and Delta series. We're mainly interested in the Stealth series – it's simply the best of the lot.
Here are the best MSI gaming laptops based on top tech reviewers who try out everything from a Razer Blade 15 to the Medion Erazer Beast:
Note: The list is not in any order.
MSI GE76 Raider ($1400 onward)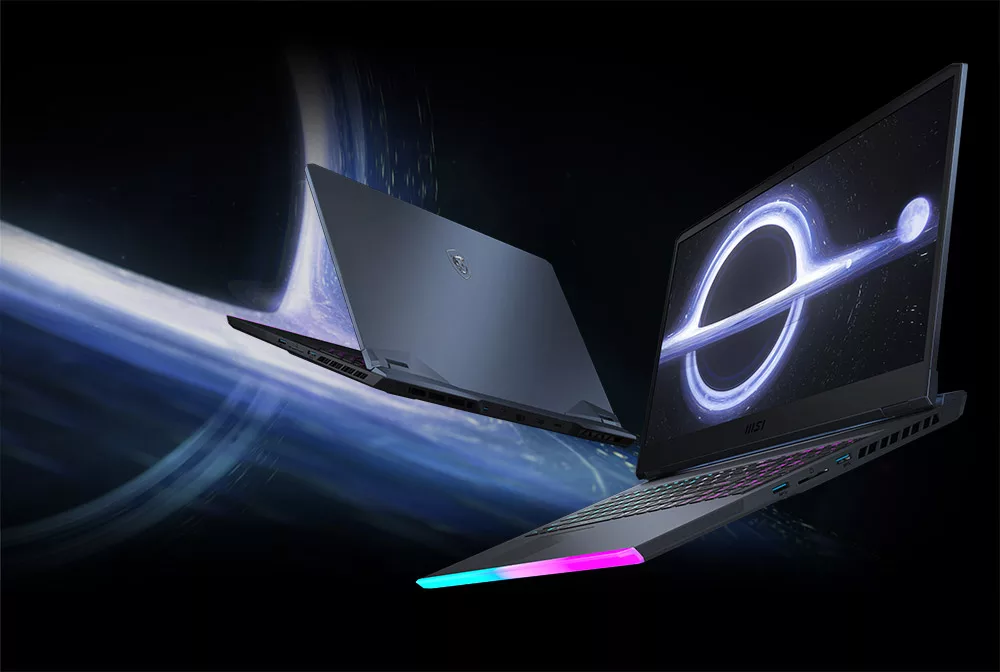 The GE76 Raider is hands down the most powerful gaming laptop and one of the few truly desktop-level gaming laptops out there when paired with a monitor. The downside? It's bulky AF and doesn't come cheap. At all.
This 17.3" laptop offers a maximum of 360Hz refresh rate at 1080p and packs an Intel i9-11980HK with an Nvidia RTX 3080 and 32GB RAM. For storage, you get a 1TB SSD.
There are multiple models to choose from, some are 144Hz, some offer 2TB SSD, and some have 32GB RAM. It can cost up to $1900. The 4K 120Hz with an RTX 3080 Ti costs $4000.
If price, battery life, and portability are not a concern then the MSI GE76 Raider is perhaps the best gaming laptop you can buy. It offers a wide range of RGB customizations, powerful speakers, amazing design, exceptional build quality, and raw power that puts expensive desktop PCs to shame.
MSI GS66 Stealth ($1500 onward)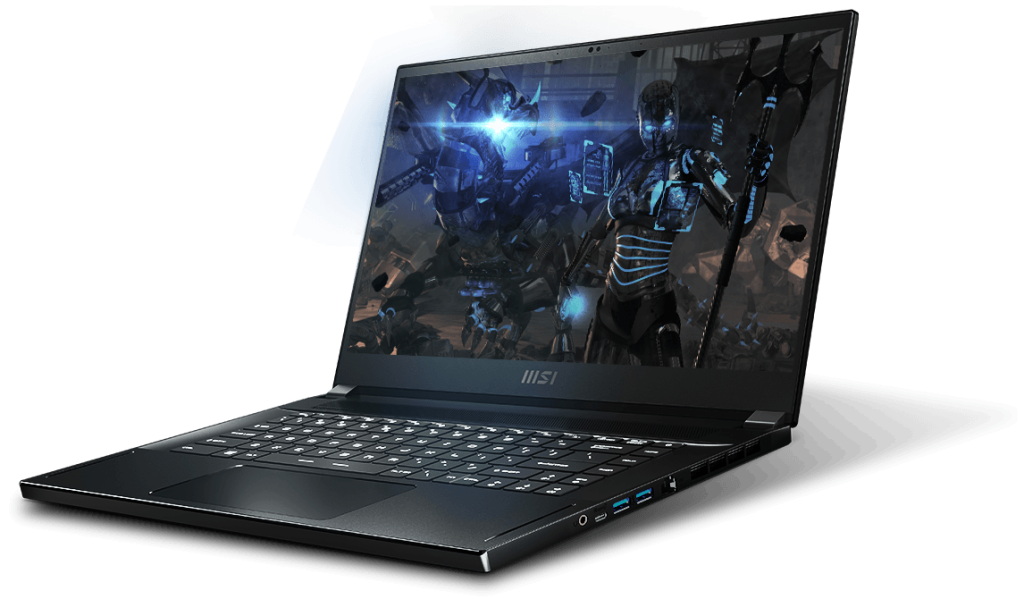 GS66 Stealth is a great option for gamers. It doesn't break the bank quite as much as the above GE76 Raider or the GS77 Stealth below. However, you can end up shelling out well over $3000 for the peak models in this series.
For me, the $1500 model sounds good. It offers a 15.6" 240 Hz screen and comes with an Intel i7-10750H, 16GB RAM, 1TB SSD, and an RTX 2070 (Max-Q). It's sleek and well-built and offers everything anyone looking for decent 1080p gameplay can ever ask for.
GS66 Stealth has overwhelmingly positive reviews and works as a great middle ground between all the different offerings of MSI gaming laptops. You can easily carry this to your workplace as well – it doesn't shout "gamer" plus isn't as bulky as other, more expensive options from MSI.
In fact, the best selling point of this model when put against others is perhaps its lightweight and stunning chassis. Though this lineup offers great performance, it is a little clumsy in the price-to-performance ratio. MSI has created this mainly for users looking for a more work-friendly gaming laptop. It not only features a more work-friendly look and portability but also has a bigger battery than many other MSI gaming laptops.
MSI GS77 Stealth ($1800 onward)

The GS77 has all the fanciness of the GE76 Raider but cuts down on the bulk and performance to offer a more affordable gaming laptop. GS77 Stealth features per-key RGB lighting.
Depending on what specs you go for, it can end up costing over $5700. For example, the 17.3" 32GB version with an RTX 3080 Ti and Intel i9-12900H costs $4500. However, the ~$2600 model with an Intel i7-12700H, 32GB RAM, 1TB SSD, RTX 3070 Ti, 240Hz, and 1440p resolution is a good high-end offering beyond which most gamers wouldn't need to go.
The absolute highest model is the 46GB + 8TB SSD version.
MSI Vector GP76 ($1700 onward)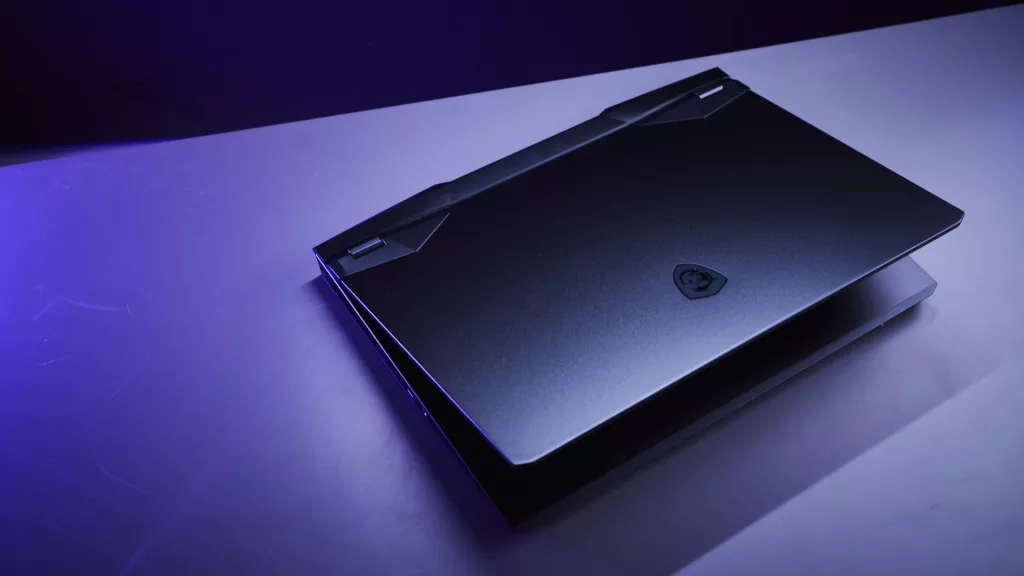 You won't be looking beyond the three models mentioned above in the majority of cases. The Vector series, however, has a good offering too in its GP76. Many sellers would increase the RAM and storage to take the price well over $3000 but you should generally ignore those.
The $1880 MSI Vector GP76 (2022 – 12UE-270) is a great gaming laptop for most gamers. It has an Intel i7-12700H processor, 32GB RAM, 1TB SSD, and an RTX 3060 6GB.
The 17.3" screen goes up to 360Hz with a 3ms response time, which is great for most gaming applications and AAA titles.
I love GP76's bright and crisp display. The laptop also has a very high-quality feel and a premium finish. It's comfortable and ergonomic as well. Why gamers generally prefer other models or other brands because the Vector series is infamous for its loud fans and slightly poor thermals – which is very unmaking of MSI.
Some models in this series also use slower SSDs than competing products from MSI itself within the same price range, which is a bummer.
MSI Katana GF66 ($1000 onward)
The cheapest lineup on this list (though you can still increase the specs and get one that costs over $2000) – the Katana GF66 is a great budget offering. MSI's Katana is designed for gamers who are not after the highest hardware specs and the best design/aesthetics.
Katana GF66's 2022 variant with a $1270 price tag is a 15.6" 144Hz laptop with an Intel i7-11800H, RTX 3050 Ti, 32GB RAM, and 512GB SSD. You can go lower to the 16GB + 512GB variant too.
It's an excellent all-rounder for gamers who just want to play their games at high FPS – not with the highest GPU and CPU prowess on the market. In MSI terms, this one is definitely a budget gaming laptop for 1080p gaming.
The downsides are obvious: lower raw performance than the others mentioned in the list, even weaker battery, less rich color/images, and fewer CPU cores for power users. It's a value proposition from MSI and if the specs look pleasant to you, I'd say ditch other "budget" laptops from top brands and go for the Katana GF66 instead.
Final verdict on MSI gaming laptops
MSI laptops are known for their gaming performance, but the brand is not only about gaming. You can find a variety of notebooks with different specs and configurations depending on your needs.
MSI has been making high-quality laptops since 2009 and they have earned a reputation as one of the best gaming brands in the world. The company has a wide range of laptops that are designed to meet user needs and preferences.
Though they might not have decent budget offerings, they definitely have some options in many price brackets. MSI's gaming laptops feature a build quality and "use feel" that speaks premium. Their cooling design is also excellent – which is a necessity for laptop gaming.
Essentially, MSI has been building laptops that ditch what's not needed in a gaming laptop (lightweight chassis, high battery backup) while improving the overall parts and material quality. This increases the price but more often than not, you're getting complete value for your money.
Latest posts by ShadowPanda
(see all)