Pavilion is a consumer range for entry-level PCs (notebooks and prebuilt towers, both). These are not high-performance products and are definitely not positioned toward gamers in any way.
HP's Pavilion line is a Windows-based laptop and desktop series. This product line has been in production since 1995. In this article, we're going to look at the whole series, its current offerings, and how well they compare specs- and performance-wise against other product lines.
We will mainly be focusing on gaming performance for this review.
What is the HP Pavilion series and what items does it include?
HP Pavilion series includes desktop PCs and laptops based on AMD APUs, AMD processors, and Intel i3, i5, and i7 processors. These are not specifically "gaming" PCs but can be used to run many popular titles comfortably.
The Pavilion range is for home and general consumer usage. As such, it competes against the Dell XPS and Inspiron series as well as Acer Aspire, Toshiba Satellite, Lenovo IdeaPad, and Samsung Sens.
There have been hundreds of prebuilt PCs and notebooks/laptops under the Pavilion brand. Currently, there are 32 desktop models including touchscreens, high-performance PCs, and basic consumer-grade PCs. There are also 7 HP Pavilion laptops which you can find on the official HP Pavilion page.
HP Pavilion laptop SKUs breakdown:
X360: 10 touchscreen Celeron-powered products
Aero: 3 Light, compact notebooks
Pavilion 13 (2), Pavilion 14 (9), Pavilion 15 (14), and Pavilion 17 (1) are all sub-ranges named after the screen size of the notebook
Gaming: 3 entry-level gaming laptops (more on this later)
HP Pavilion naming convention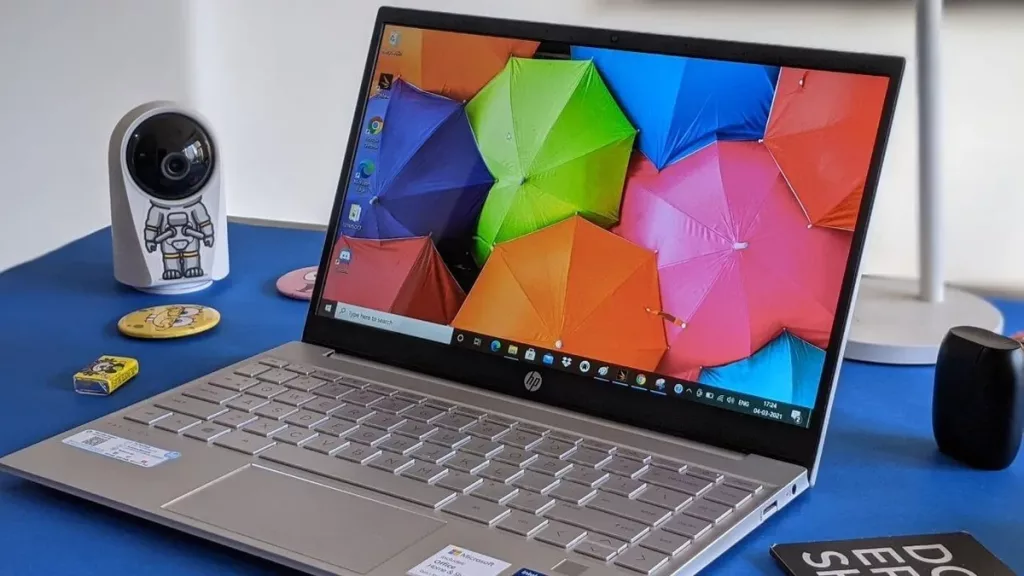 Here's a quick guide to the naming conventions deployed by HP for their Pavilion lineup.
"t" suffixes mean an Intel processor and "z" suffixes mean an AMD processor.
"ae" suffixes mean the "Artist Edition" PCs, "bw" means the Broadband Wireless series, and "sb" means the Small Business series.
"se" and "qe" stand for Special and Quad Editions, respectively.
There are also region-specific suffixes: US (United States), CA (Canada), LA (Latin America), BR (Brazil), EE (Europe/Middle East), EO (Scandinavia), and so on.
Pavilion also has store-specific models such as "wm" for Walmart and "od" for Office Depot.
Is Pavilion a good laptop?
It depends on which laptop you're looking at. I always recommend checking third-party reviews from sites such as TechRadar, PCMag, and Gadget Review. HP Pavilion series laptops are excellent business machines and generally offer great value for money.
They come with a wide range of features, such as powerful quad-core processors and long battery life.
For gaming, however, I never recommend any Pavilion laptop. HP's gaming laptops are mainly in their Omen and Victus series. Omen is more high-end whereas Victus gaming laptops are more affordable.
But if you're looking for a laptop for light gaming and basic general-purpose work, then the Pavilion series can be a good budget deal for you depending on the hardware specs.
The Pavilion series is one of the best laptop brands when it comes to building quality. The aluminum chassis feels sturdy and the lid features a nice finish. It also comes with touchpad buttons that have a soft touch feel to them, which makes clicking them more enjoyable than on other laptops.
Notebooks in the Pavilion series also come with two front-facing speakers that sound great for movies or music listening on the go. They also have good bass output and are loud enough to fill up a small room easily (especially if you play songs at high volumes).
Pavilion notebooks with Intel processors are good for multi-tasking such as browsing, apps, and videos.
Which model of HP Pavilion is the best?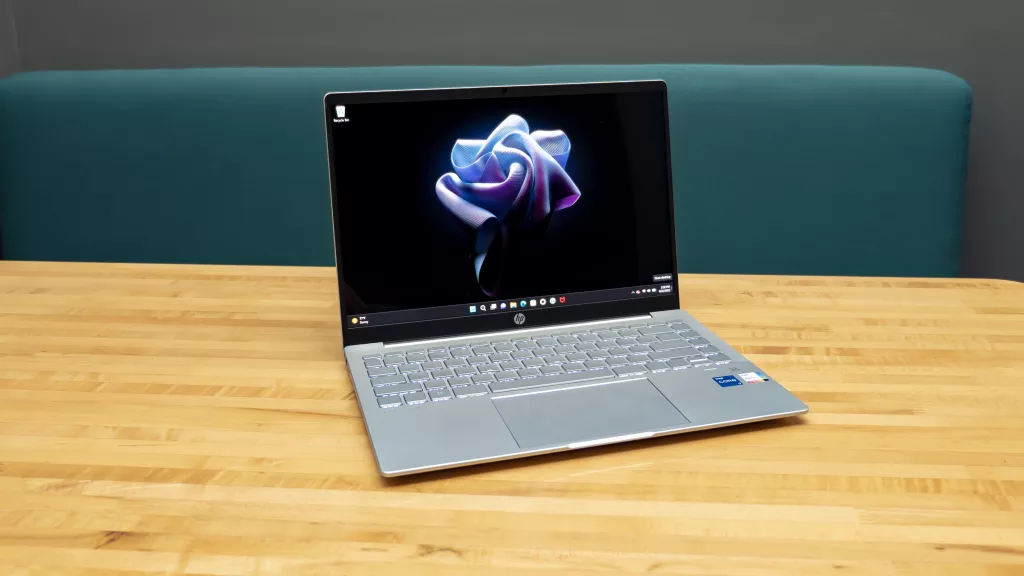 The latest and most expensive HP Pavilion on offer in your region and time is the best option. HP makes frequent firmware and hardware updates and releases new models for users.
The Pavilion series is the company's most affordable lineup, and it includes the popular Pavilion 15 and Pavilion 17 laptops. The entry-level Pavilion 15 has a 15.6-inch display and can be configured with up to 8GB of RAM, a 500GB hard drive, or 128GB SSD. The Pavilion 17 has a 17.3-inch display and can be configured with up to 16GB of RAM, a 1TB hard drive, or 256GB SSD.
HP Pavilion Gaming series
There is a Gaming line within the Pavilion brand. It currently includes 3 laptops. The only thing that's "gaming" about these is perhaps the accents, design, and fancier colors like "shadow black" and "acid green."
All three offer 1080p displays.
HP Pavilion Gaming 15 DK2097NR ($1100): 15.6", Intel i5-11300, RTX 3050 Ti, 16GB 3200 MHz RAM, 256GB M.2 SSD, Windows 11
HP Pavilion Gaming 15 EC2097NR ($1100): 15.6", AMD Ryzen 7 5800H, RTX 3050 Ti, 16GB 3200 MHz RAM, 512GB M.2 SSD, Windows 11
HP Pavilion Gaming 16 A0047NR ($800): 16.1", Intel i5-10300H, GTX 1650 Ti, 8GB 2933 MHz RAM, 1TB HDD, Windows 10
The specs look okay. Why aren't these good? I'll tell you.
The Pavilion series is simply not intended for gaming. These three laptops are built with pretty much the same quality as the rest of the Pavilion lineup. If you buy one and start playing high-end games, you might be facing overheating issues, crashes, and more.
Today, gaming laptop manufacturers are trying to beat each other by offering innovative gaming-oriented features such as better key switches, RGB, high refresh rates, macro keys, cooling & power management software, etc. HP Pavilion's gaming lineup offers nothing except a green backlit keyboard.
These three HP Pavilion "gaming" laptops are not bright, don't have high refresh rates, are too light to be taken seriously, and most importantly, are built more for "work, and some play"rather than proper gaming.
HP Pavilion desktop/prebuilt PCs: A good deal?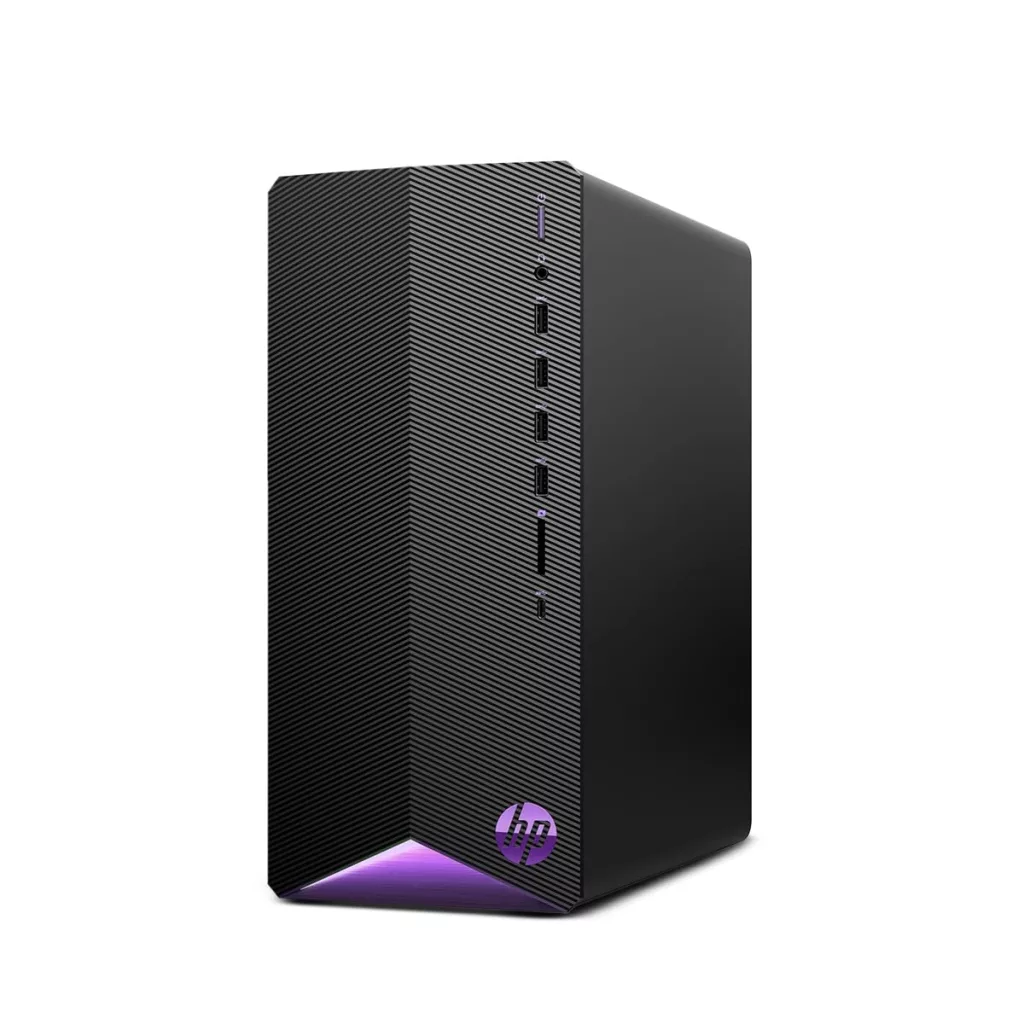 No. Never in my life will I ever recommend any gamer to buy an HP Pavilion desktop PC. The Omen series is good, but Pavilion? It's mainly built for business users and even business users have more affordable options with higher specs.
In fact, if you do even 5-minute research, you'd find how terrible the majority of HP Pavilion desktop PCs are in terms of their price-to-performance ratio. This isn't HP's fault. It's simply because other gaming-oriented brands can often mass-produce prebuilt PCs in a much better way thanks to better connections and ties than HP can.
The most-rated tower from HP's lineup is the TP01-3025t. It has an Intel 12th gen i5 processor, 8GB RAM, 512GB SSD, 1TB HDD, and no GPU. Needless to say, these aren't products designed for the gamer unless you like Intel's UHD 730 over a GTX 10-series card that's present in all of the prebuilt gaming PCs in the $750 price range (just check Amazon or Newegg) that the TP01-3025t falls in
HP Pavilion desktop PCs are good, but they're not ideal for gaming. They're solid, dependable, and well-built machines that offer a lot of value at a reasonable price.
There are some drawbacks to consider, though. The biggest problem is that HP doesn't have a lot of experience with high-end desktop computers, so its models tend to be more basic than their competitors.
The company has also struggled with keeping up with the competition in recent years, as it's been slow to update its line of laptops and desktops.
Known overhearing issues with HP Pavilion laptops
Perhaps one of the most common issues associated with HP Pavilion notebooks is the issue of overheating. Pavilion series, like many others, is not built for high-end work or gaming – and as such, offers subpar cooling and airflow design.
Consequently, there have been many consumer complaints that begin with the Wi-Fi icon disappearing, the graphics system failing, and the system rebooting. Many Pavilion notebooks have this issue and if you're under warranty, HP will repair it free of cost.
This problem is most common in notebooks with Nvidia-based GPUs.
Latest posts by ShadowPanda
(see all)