Not the bread and butter of Spearblade. Typically, we don't touch topics that have nothing to do with gaming hardware. But it's Halloween, how could we not? So, here's a list of games all gamers should try some titles from this Halloween. The chills await!
Disclaimer: This staff article is a collection of short summaries and honest reviews. No commissions or sponsorships are involved. Additionally, most of the games are on a discount as part of Steam's Halloween Sale (anywhere from 40-80% off).
You'll find gameplay videos for all games in the main list. We've made sure you skip any intros and cutscenes so that you can get a glimpse of the real action that'll make up for the most part of the game in question.
Alien: Isolation
Currently, Alien: Isolation is on a 75% discount on Steam as part of its Halloween Sale. It's a survival horror game. Honestly, it gives you the creeps. So much fear coupled with the chance that you're about to die makes it a truly terrifying game. It has all the elements of a horror game and then some of a great one.
Fair warning though – throughout this journey of Amanda, you'll find all types of anxiety that have been alien to you so far.
Details: Survival horror with a sci-fi atmosphere. VR-ready. Very positive reviews. Developed by Feral Interactive and Creative Assembly. Published by SEGA and Feral Interactive.
Limbo
Limbo is a genuine masterpiece. How something simple could be so enthralling and thoroughly enjoyable? This amazing game has always been one of our founding team's all-time favorite games for its sheer emotional connect, simplicity, and groundbreaking genius.
Limbo is also on the Steam Halloween Sale. It's 40% off.
The game explores the state of "limbo" through a fresh perspective of a brother. For 9 years now, Limbo has been one of the most exciting games for all types of gamers. If you haven't tried, you shouldn't wait any longer.
Details: 2D platformer game with puzzle elements. Set in a dark atmosphere and a surreal, cinematic, horror-style side-scrolling format, this game is as good in mechanics as it's in the minimalist looks. Developed and published by Playdead. Critically acclaimed game.
Resident Evil 7 Biohazard
No Halloween game lists are complete without a Resident Evil title. Gamers have different favorites from the franchise. For example, our very own Shane's favorite is actually the remake of Resident Evil 2 while Earl's favorite is Resident Evil 4. Both are amazing games. However, for the sake of satisfying the biggest lot of gamers, we're going with Biohazard.
Resident Evil 7 came with quite the bang and remains to be a great, refreshing take on first-person survival horror. The rural American setting in a dramatic, photorealistic graphical style makes it so much better than others before it.
You'll find plenty of classic gore, zombies, and VR-ready psychological horror that you've never witnessed before. Biohazard is a very enjoyable single-player experience because of its enticing storyline full of exploration, puzzle-solving, adventure, and violence mechanics.
Details: Critically acclaimed installment in the Resident Evil game franchise (horror genre). Developed and published by CAPCOM Co., Ltd.
Steam Halloween Sale discount? Yes.
Hellblade: Senua's Sacrifice
Right from the beginning of the game, through each action sequence, and up until the very end – Senua's Sacrifice will be so gripping and good-looking that you'd talk about it for weeks. It's a single-player game based on the female protagonist Senua.
Apart from being a visually stunning third-person adventure game, Hellblade offers players a touching and spellbinding storyline through bloody, realistic, and dark paths. It's a great mythology game that has equal amounts of raw hack and slash action and elements for making a dark fantasy, story-rich action-adventure title.
This game hits you on the subconscious level, but you need to have patience.
Details: Developed and published by Ninja Theory, Hellblade: Senua's Sacrifice is one of few of those dark mythological fantasy games that never disappoint. Highly appreciated throughout communities.
Steam Halloween Sale discount? No. General discount? Yes.
Left 4 Dead 2
No horror genre is complete without a zombie apocalypse drama. Left 4 Dead 2 has accumulated a lot of awards and spawned a loyal community around it. It's one of the most active FPS horror games even though L4D2 came out 11 years ago.
Unlike many others on the list, Left 4 Dead 2 is an online co-op first-person shooter and multiplayer game. Between the high number of mods and team-based gameplay, it gives you a full package of violence and gore. Add to that the tactical action elements and highly engaging post-apocalyptic scenery including cruel, dreadful swamps and cemeteries through the US cities and you have yourself a perfect mix of all things horror.
Left 4 Dead 2 has a great replay value.
Details: Developed and published by Valve. Overwhelmingly positive reviews on Steam.
The Walking Dead
A bunch of games based on the AMC TV drama, the entire franchise is a unique type of episodic zombie adventure drama in a post-apocalyptic world where choices and emotions matter a lot in how the story plays out.
Although there are newer installments like The Final Season, A New Frontier, etc. which are widely appreciated, the original from way back in 2012 stills tops all others. Feel free to try any other.
The Walking Dead is a mature atmospheric third-person adventure where you can create your own story. Zombie survival at its core, there's plenty of gore and action. The entire comic book vibe is what makes it even more unique.
If you're a fan of the comic book series or the TV show, then all the better.
Details: Known as one of the classic zombie survival games, The Walking Dead remains to be a standard horror recommendation for years. Developed by Telltale Games and published by Skybound Games.
Steam Halloween Sale discount? Yes.
Alan Wake
Alan Wake is a very highly rated third-person horror action-adventure game. The story is full of thrill, psychological horror, and dark, supernatural elements. Apart from the mystery and the thrilling soundtrack, you'll be bewildered also by the cinematic narration that this survival horror game has.
It's a single-player episodic shooter game.
The story takes place in the small town of Bright Falls and you play the character of Alan Wake on his journey to fight all things evil and mysterious for his love. It's an enticing game with a lot of chills.
Details: Critically acclaimed by gamers as well as game reviewers. Developed and published by Remedy Entertainment.
Steam Halloween Sale discount? Yes.
Dead by Daylight
Dead by Daylight is a 4v1 multiplayer game. One player acts as the "Killer" – brutal as they come. The Killer plays in first-person as he's a predator. 4 others team up as "Survivors" who have to escape the clutches of the Killer. They play in the third person for better area awareness.
Jam-packed with intense action, plenty of violence and gore, and strong language use – this is a game not meant for everyone.
Strategy and stealth are as important as surviving. A team-based co-op that's quite difficult but very satisfying. Action sequences are great. Do you have what it takes to ensure your survival in an online co-op?
There's good fun quotient in the game. Also, you can find Hollywood characters such as Freddy Krueger, Leatherface, and Michael Myers in the game.
Details: Remains to be a great horror co-op to this date. 17 on Metacritic and "Very Positive" with 278,118 reviews on Steam. Developed and published by Behaviour Interactive Inc.
Steam Halloween Sale discount? Yes. Includes a special Halloween in-game event.
Little Nightmares
Little Nightmares is a refreshing puzzle platformer that makes you relive your childhood horrors in a very engaging way. In this dark, psychological horror game accompanied by a great background score, you have to survive as Six in "The Maw" using various items and means available to you.
The game actively grows your concern regarding safety while in The Maw. The Maw is a "vast, mysterious vessel inhabited by corrupted souls looking for their next meal." Exploration, creativity, and mysteries will take over you.
The game has a major puzzle and stealth vibe. It's story-rich, prioritizes strategy, and gives a sense of pseudo-action-adventure. It's a great package of value.
You'll simply never see the horror genre the same way.
Details: Little Nightmares is a greatly appreciated game. Developed by Tarsier Studios and published by BANDAI NAMCO Entertainment.
Steam Halloween Sale discount? Yes.
Very honorable mentions
Been there, done that? Or just didn't like one from the list above? Welcome to our more nuanced list now. You're very likely to find something that hits home here. Read each entry carefully and why we've picked it!
Corpse Party: Anime-themed horror game with pixel graphics. Feels a lot like playing a Pokémon game on Nintendo DS. The soundtrack is amazing. The tone of the game is extremely visual novel-ish and therefore, the strongest aspect of Corpse Party is indeed its story. Multiple endings, lots of violence, and very mature yet somewhat cute gameplay. By indie developer GrisGris.
Grim Dawn: Grim Dawn is an action RPG for those who not only want a dark fantasy but the whole package: crafting, character relationships, side-quests, choices, inventory management, loot management, and zombies. It's an isometric-view dungeon crawler with co-op options. At its core, it's a post-apocalyptic action-adventure but deep down, it's a dark world of hack and slash action coupled with a grim atmosphere. Developed and published by Crate Entertainment.
Costume Quest: It's a somewhat comedic and family-friendly single-player adventure game. In this turn-based strategy RPG, you're in a world of fantasy, albeit cartoonish. The cuteness and fun never stop in this Japanese RPG game. Developed and published by Double Fine Productions.
Afterparty: Outdrink Satan as best friends Milo and Lola. It's a fun, detailed, and genuine game that gives you plenty of Hell visuals but at the same time, a somewhat comic story of a night gone awfully wrong. It's a game based on your skill of having an intelligent conversation. Every choice and decision changes the story's mechanics. It offers a huge cast and a lot of hell islands. Developed and published by Night School Studio.
Doki Doki Literature Club: Anime-inspired visual novel-style horror game that's free to play. It's essentially a dating simulator and not suitable for those who get disturbed easily. It's cute and full of memes, sure, but is also equally dark, gory, and romantic with tons of sexual content. Developed and published by Team Salvato.
In conclusion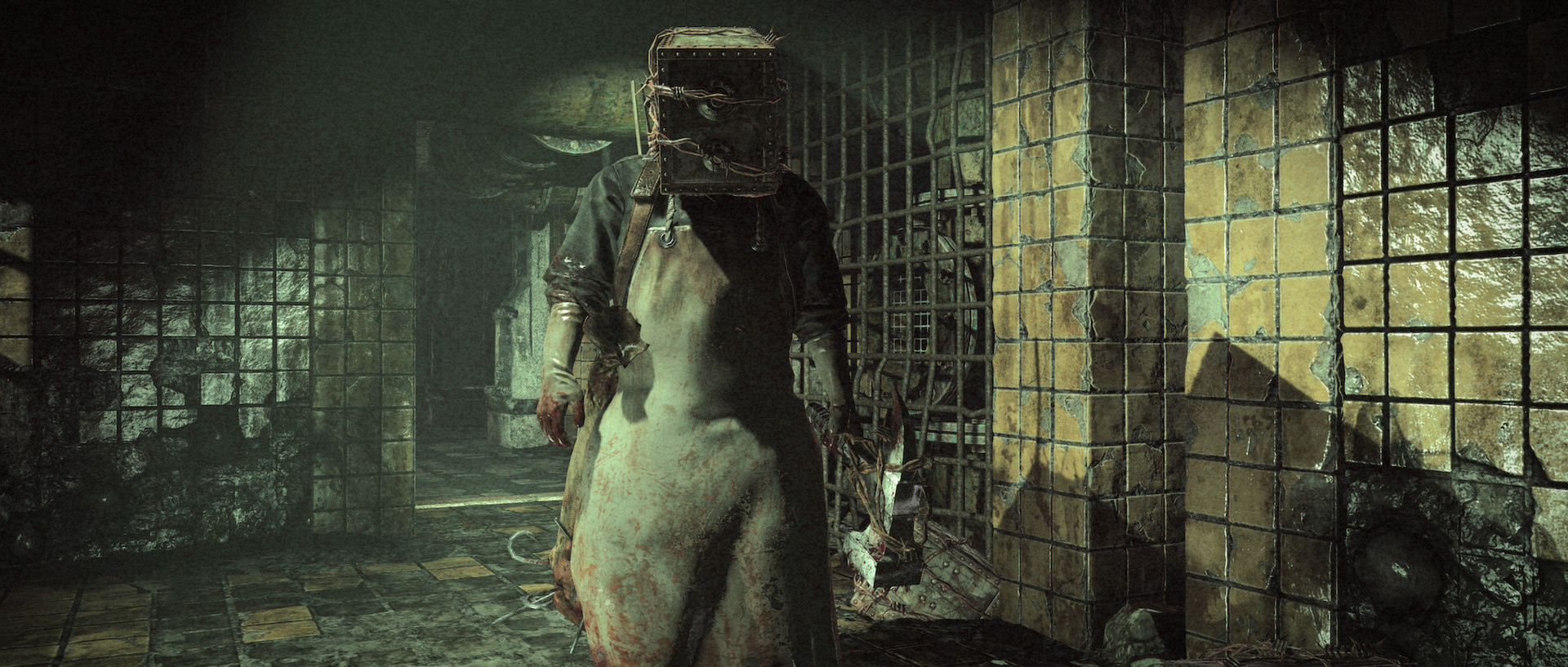 There are plenty of games for this Halloween that keep the spirit of horror alive. Whether it's something fun and refreshing like Little Nightmares, a side-scroller adventure that will captivate you forever like Limbo, or a classic zombie-fighting game like Left 4 Dead 2, Resident Evil 7, or The Walking Dead.
And then some are a genre apart, but still a good experience for various reasons (the very honorable mentions).
But surely, this is not where the list ends. Discover your games and make your personal lists! There's plenty more to find, and you never know which one you'll fall in love with. The Evil Within, Amnesia: The Dark Descent, Five Nights at Freddy's, Dying Light: The Following, Outlast, Binding of Isaac, and many more options to choose from when you want a dark and unsettling feeling when you play games on Halloween.
With that, we wish you all a happy Halloween!
Latest posts by Spearblade Staff
(see all)