After mulling for a long while, you're still taken by surprise when you finally decide on a gaming monitor. Perhaps, it lacks something royally, or it's just out of budget. Or maybe, you can squeeze in a few more bucks and get that next level experience. There are a lot of things to pay attention to when considering buying a gaming monitor or upgrading one.
In this piece, I'm going to answer four very specific questions that will allow you to decipher for yourself what size is the most ideal for you. These are the questions:
What problems does a bigger monitor solve?
How economical is a very large monitor? Is it worth it or simply a sham?
Can you game effectively on smaller monitors?
What's the practicality behind a curved, ultra-wide monitor?
In each section, we'll try to boil things down and then further distill them until you have a binary answer to "Do you need it? Yes or no." But before that, a couple of prerequisites.
First things first: What's most important in a gaming monitor?
I, the sl0th, have already discussed the key aspects of gaming monitors in a previous dissertation. But that's not why you should read that, because you're probably already familiar with a bunch of monitor stuff.
The reason I want to gently nudge you towards said dissertation is that I have debunked myths and taught people to hunt for true information, putting all the marketing lingo aside. With monitors, you have a lot of technical monikers thrown around thanks to manufacturers trying to sell more.
So, read that piece after or before this one, and you'll be sorted for the rest of your life.
What is most important in a gaming monitor?
The common gaming monitor sizes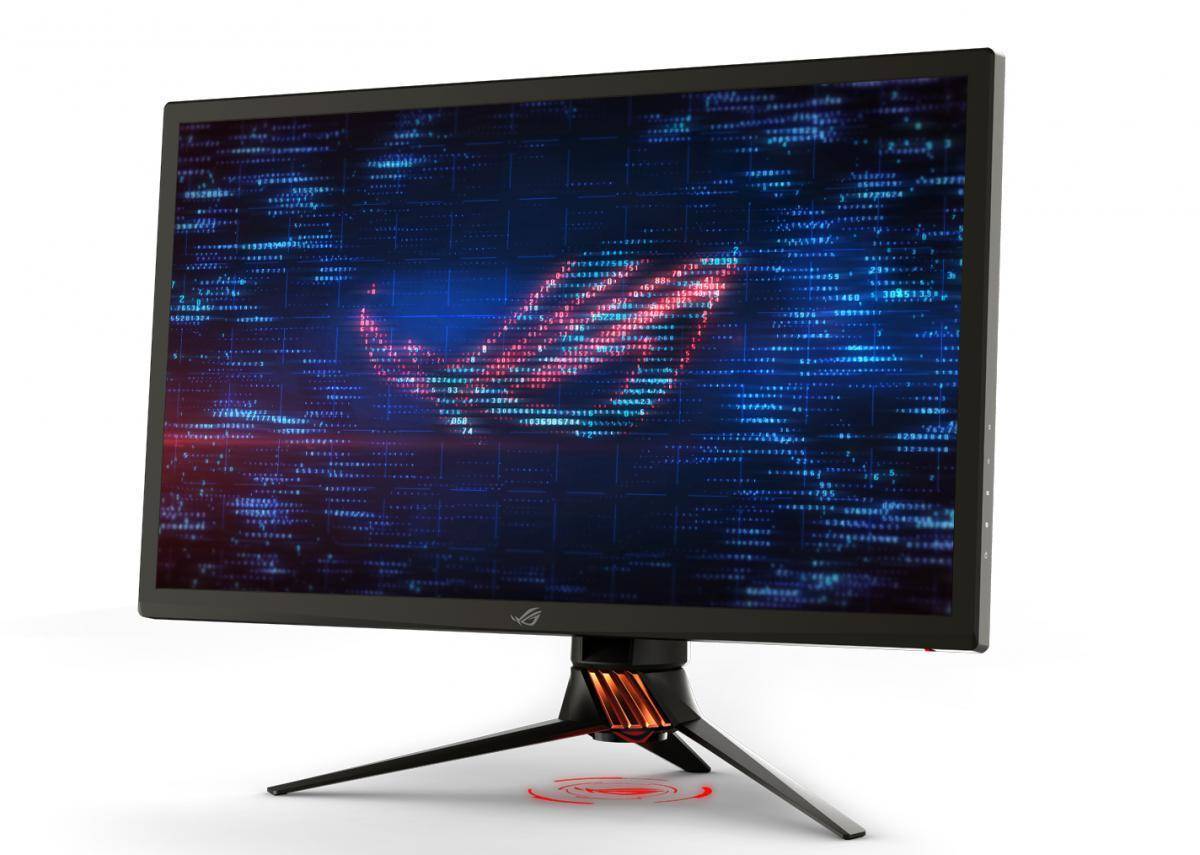 There are a few common gaming monitor sizes. And no matter how uncommon your gameplay is, it's most likely you'll have to settle with one of these.
Let's get a clearer picture of what smaller and relatively larger screen size is by looking at these common gaming monitors and their sizes. Will help answer our four questions.
25-inches is the go-to, gamer-friendly safe zone. It's not too big, not too small. 1080p looks perfect on it.
27-inch monitors are the choice for those who want some extra real estate than a typical gaming monitor while still being fairly medium-budget. 27" is, in fact, one of the most common gaming monitor display sizes.
32- and 34-inches are generally large monitors. If you're not satisfied with below 30", want to upgrade, or have some extra cash lying around that you don't mind using, this is the form factor you go with.
22", 23.8", and 24" are what we consider "smaller" monitors for gaming purposes. They still have a lot of screen real estate but these better fit the description of "bare minimum screen size you need for games" rather than the "optimum screen size for a cheerful gaming experience".
40-inches and more are what I'd dub bragging rights. Don't get me wrong, sometimes getting a very large monitor is the way to go, especially for those wanting to upgrade. It does help a lot in a specific type of gaming as well. But in general, you don't need one if you're on a tight budget.
Along with all monitors beyond the 40-inches mark, ultra-wide curved displays are to be considered "very large" monitors. This includes gaming monitors like the Samsung G97T 49" Class 1000R Curved.
Note that all terminology here on onward, such as bigger and smaller, is relative to the 25-27-inches breakpoint.
What problems does a bigger monitor solve?
A bigger monitor like the LG Ultragear 34" solves a few problems gamers might face.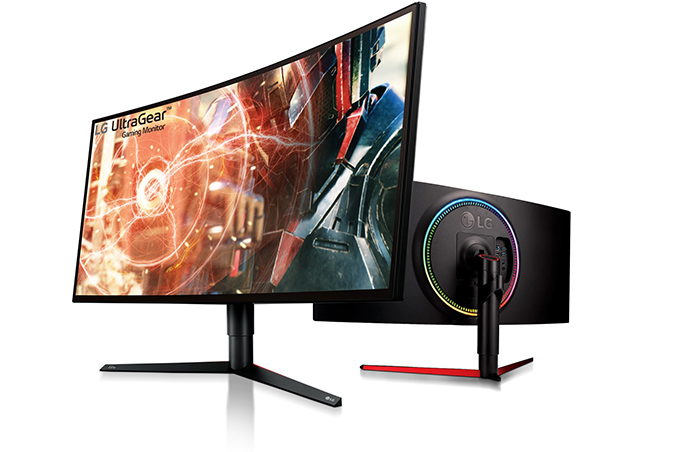 Depending on what types of games you play, more screen real estate might be very preferable. In some games, the dashboard also serves more information or has more sections on wider monitors, but in general, no game puts any disadvantage in-game, in terms of GUI, and oftentimes, not even on a difference of 10-20 inches.
34" is 21:9 aspect ratio. If you've been gaming on 16:9 for a while, this suddenly becomes a "wide" gaming monitor for you. The height constant remains the same, but you get about 5 more inches on the sides, which might or might not be a friendly change.
But in either case, you'll get used to it quickly.
Now, apart from that, a bigger monitor than 27" but smaller than 40" helps you multitask off-game better. Way, way better. You can have 3-5 windows open simultaneously without making any one of those uncomfortably narrow. A very big monitor, on the other hand, just makes you feel as if you have two monitors when you need to multitask.
How economical is a very large monitor? Is it worth it or simply a sham?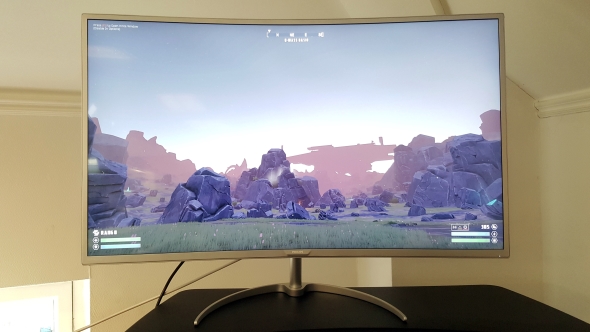 A monitor bigger than 40" is typically something I don't recommend if you've not played games on 30-inches before. It's going to be quite the jump. Sure, everything looks better, seemingly, for a while. But the extreme wideness of these monitors throws your preconceived notions about comfortable gaming right out of the window.
My advice, aim for higher than average, but not very higher than average. So, instead of a 40″ monitor, you can probably get something like the HP Omen 32-inch QHD. It is perfect for going higher than the average. It comes with tilt adjustment and AMD FreeSync. On top of everything else, it looks amazing.
Can you game effectively on smaller monitors?
Smaller monitors are still effective to some degree. But it's no secret that a lot of games would love to utilize bigger screens than 24" or 25".
For example, the Asus VG245H is a great gaming monitor with a 1080p display and 1ms response time. But when you compare playing open-world games on it with one that's 5" wider, you'll definitely understand the sheer difference in the gaming experience.
The same goes for what I experienced a few years back. I used to have an Alienware 25 AW2518HF. It was truly fantastic. 1080p, 240Hz, 1ms, DP, FreeSync, along with swivel and height adjustments. But after a point when I saw how some games make use of the larger screens, I ditched it for a Sceptre 32" that comes with 1440p but a much more limited refresh rate (which wasn't a priority due to the type of games I played). The RGB back cover was the final blow before I succumbed to its sheer impressiveness.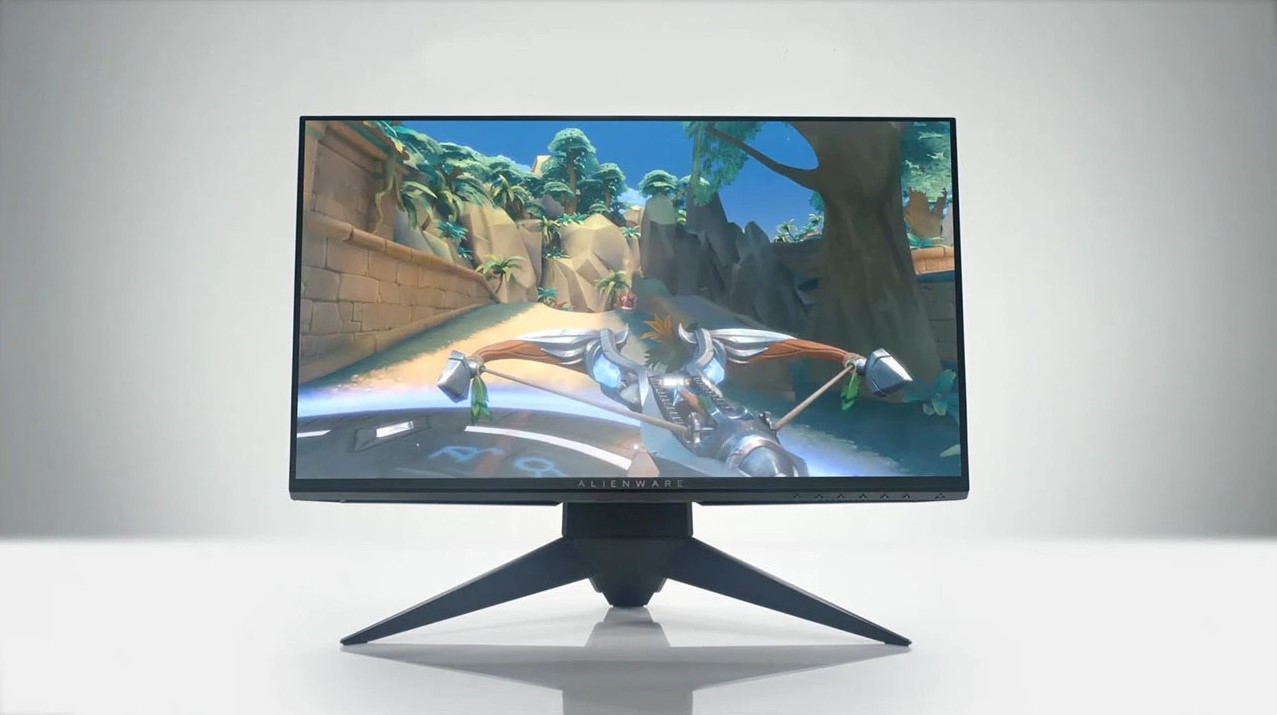 What's the practicality behind a curved, ultra-wide monitor?
Curved, ultra-wide monitors like the 49" Samsung CRG9 are, in all honesty, more of a gimmick than practical gaming equipment. It's two 27-inch monitors put side by side. The obvious question here is why would you need 5120×1440 resolution with a 3.55 aspect ratio (32:9)? Wasn't 21:9 enough? Well, the answer is:
Super-wide monitors allow you to have a wider field of view in games. The FOV is a quality not all gamers are interested in. But FPS games, and especially competitive FPS ones, can really use this detail to give you a lifelike peripheral vision.
Our eyes can cover close to 120 degrees in one direction. So, a curved 49" monitor sort of attempts to fit our entire horizontal field of view. The curved nature of these monitors further makes them more immersive, sort of "all around you" and "this is happening in real life (without VR and AR)".
These games in question are also optimized for these super wide ratios and curvature, making you feel in-game. But the level of optimizations differs from game to game.
Honestly, I feel all the extra research and money should go into improving VR and AR for gaming. Why are we still battling for making the FOV even wider when we can make it 100% immersive instantly? In that spirit, I urge you not to spend on a 32:9 gaming monitor if you don't absolutely need it.
Also, not all games are optimized for wide ratios. Forget 32:9, a lot of games will simply run with black chunks on left and right on a 21:9 monitor as well. What's even worse is that some games are so poorly optimized that they stretch to fill the available space, in which case you have to run them windowed.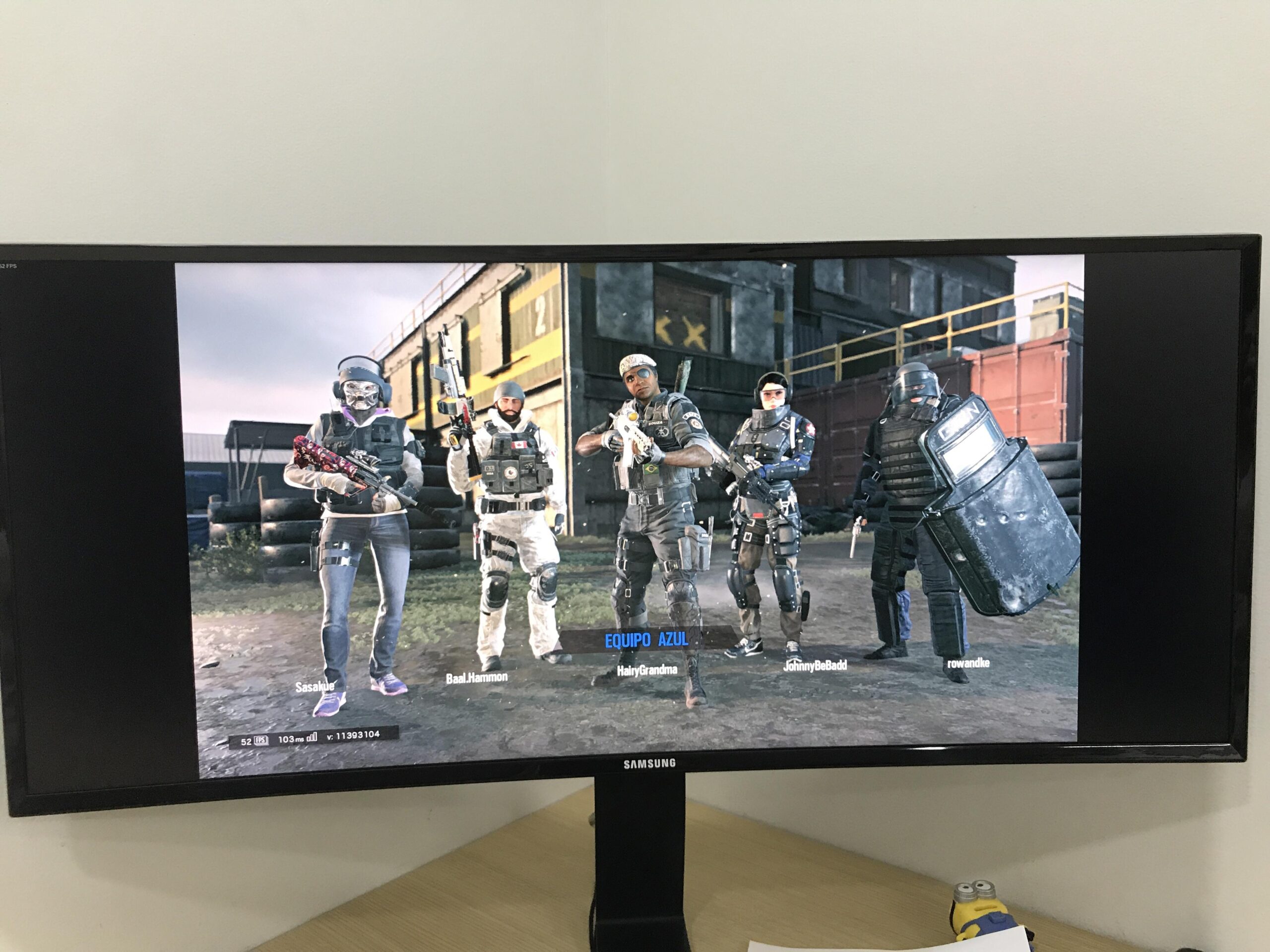 The other legit concern is if your GPU is not an absolute beast, rendering frames so large will be very taxing. As a result, you'll get lower FPS.
In hindsight, I should've definitely led with that instead.
So, why should you or should you not go for an average 27" monitor?
Well, there are many possible reasons.
Those looking to upgrade their existing gaming experience want to go as higher as possible, which is perfectly alright.
Regardless, a 27" gaming monitor solves all your basic gaming problems. If you get a good model that comes with a high refresh rate and some more bells and whistles, you're sorted.
An Asus ROG Swift PG27UQ is a 27" 4K gaming monitor that gives brilliant color reproduction and gaming experience. 144Hz on the DisplayPort is more than enough. And if you like curved monitors, then the MSI Optix G27C4 is 1080p with 165Hz refreshing and a 1ms response, for example. It's simply perfect for most gamers.
Looking at these monitors you'll find little is wrong with their size. And if it's not broken, you don't fix it. There's no point in going after bigger monitor sizes just because they're there. When you feel that a larger monitor will give you a better experience, that's when you get a larger monitor.
Latest posts by Earl "sloth" Richards
(see all)