Looking for the best gaming console? Then you're at the right place. Since the early days of console gaming, many things have changed significantly. Back in the day, there were only one or two available consoles but now we have so many to choose from, and the list seems to keep growing.
Skip directly to the tabular comparison for hardware between Xbox Series X, PlayStation 5, Nintendo Switch OLED, and Atari VCS.
Having different and more choices is a good thing, that means you can choose a console that is appropriate according to your gaming taste and also fits your budget but it also makes the search for the perfect console much more difficult.
Yes, there are games exclusive to the consoles that might help you seal the deal and save a lot of your time but most of the gamers today are tethered more to the hardware than a handful of game franchises. Though game loyalty is rewarding, no one console can have it all.
There are also things like resolution and frame rate capabilities to take into account. In the end, it's not easy to choose your go-to gaming console.
Lucky for you, I am here to discuss those consoles to help you make a decision. But we are not playing favorites here nor do we prefer one company over the other. Here, we just provide you with all the facts that you need to consider before choosing your ideal gaming console.
Xbox Series X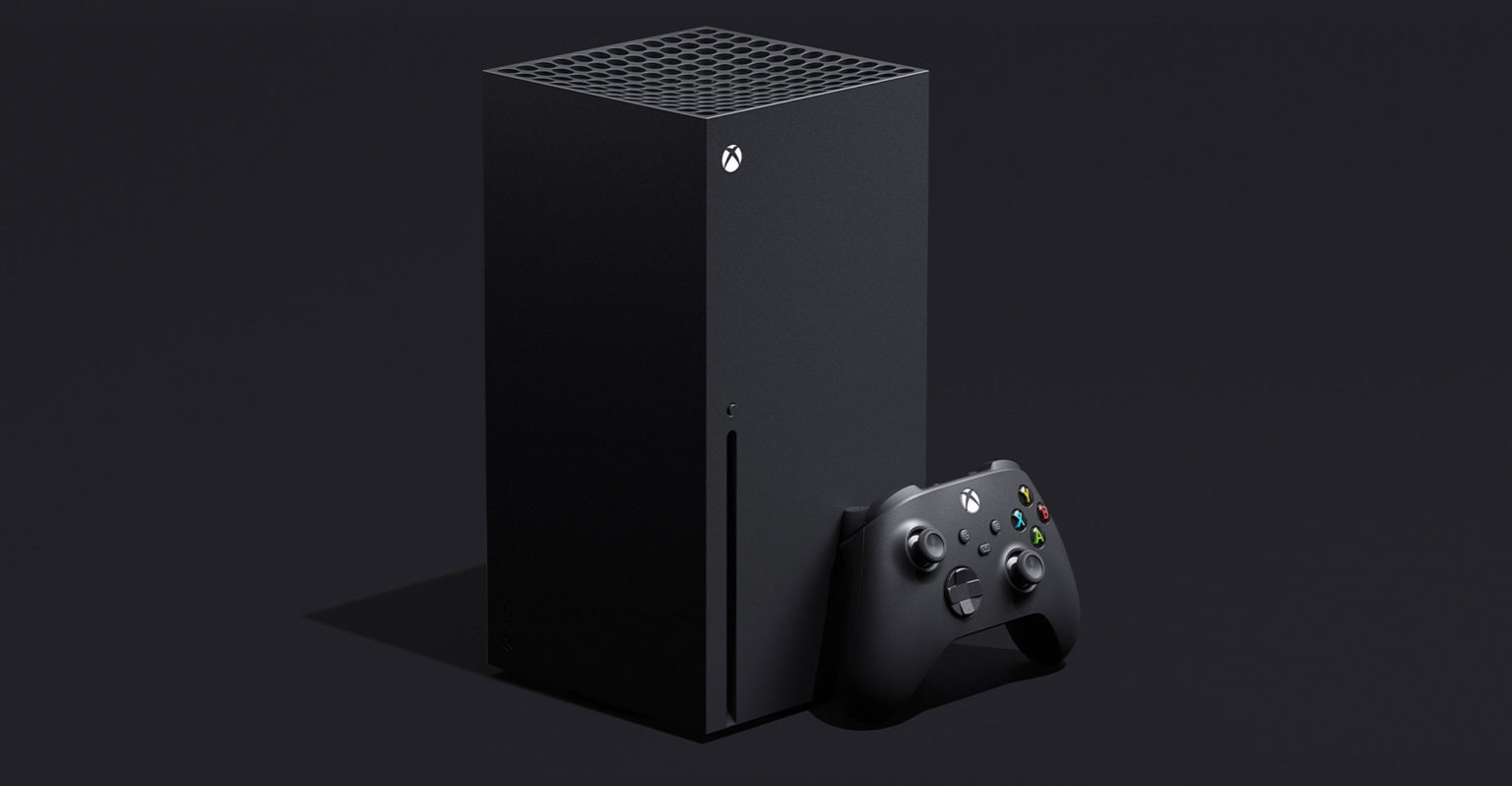 Without any doubt, Microsoft's Xbox Series X is the ultimate Xbox. It's a single console that will define Xbox for years to come. It brings remarkable style to this era of gaming. Sporting commanding and bold hardware able to deliver a steadily high-end gaming experience, its RDNA 2 AMD GPU uplifts the system a lot. Notably, comparisons are already made quite popularly between the Series X and Nvidia's top desktop video cards, such as Xbox Series X vs. RTX 3060 Ti.
Games often hit a sharp 4K resolution on the console, along with frame rates up to 120 in many occurrences. The Xbox Game Pass is one of the best things to have ever happened for console gamers, and it comes with it included. The compact design and Microsoft's powerful backward compatibility both seal the deal for many.
The Xbox Series X is a rich entertainment hub but has its drawbacks too. Few of the titles in the system use ray tracing right now. The user interface remains cluttered and the system also loses the optical audio output. There are also no exclusive games in the system. Microsoft hasn't even tried to improve the controller since the last iteration and buying more expandable storage is a pain.
Understandably, the new Xbox series X delivers an unmatched gaming experience, and the custom SSD also improves this console significantly above previous ones.
Top exclusives: Halo Infinite, Senua's Saga: Hellblade 2, Forza Motorsport 8, State of Decay 3.
PlayStation 5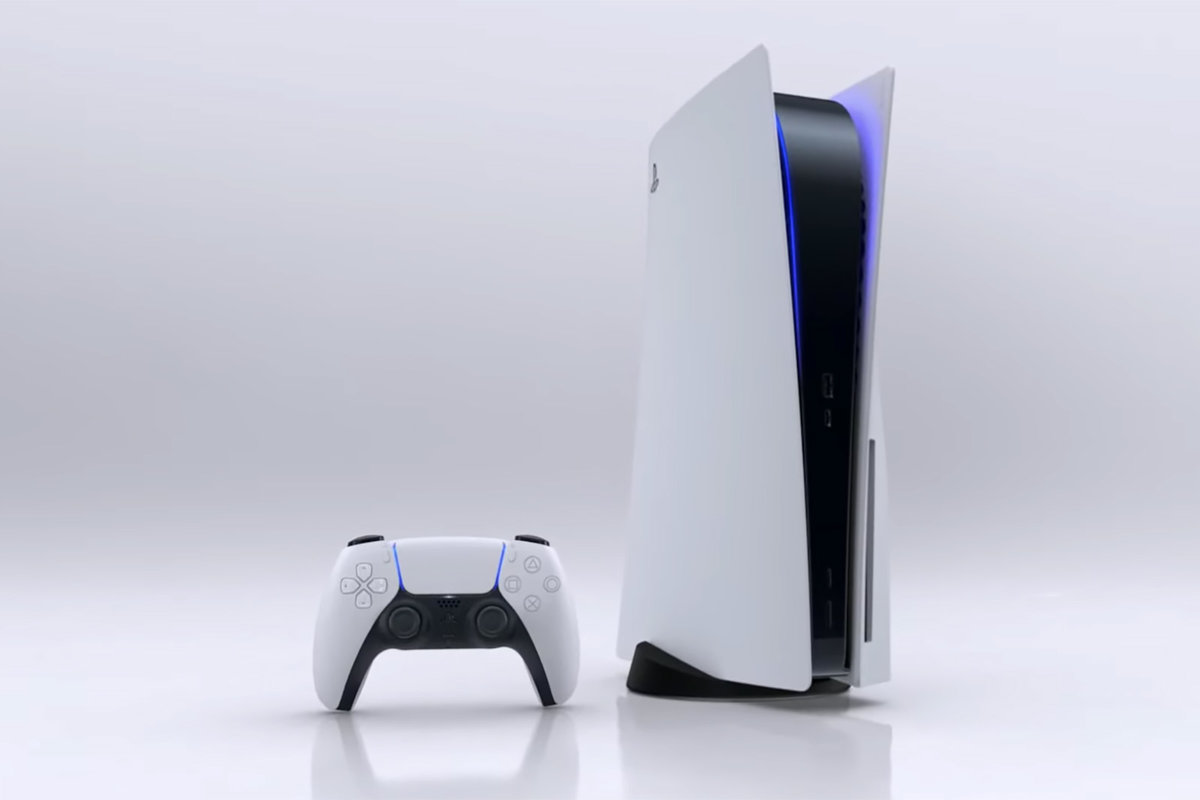 With its influential graphics tech and wildly advanced DualSense controller, Sony's PS5 truly feels like a generational leap for console gaming. This new console sets a level of involvement that simply wasn't imaginable on previous consoles. The lightning-fast SSD of this system is a total game-changer and it takes mere seconds to load games.
Native 4K at 120FPS is a coveted breakpoint in console gaming and the PS5 does it without breaking a sweat. The launch exclusives are also sufficient to hook any new gamer.
However, Sony's speedy next-gen console does have its drawbacks too. The console's immense framework is a bit unpolished and may prove to be tricky to those with restricted space. At best, it's a clumsy and awkward piece to have. The expandable storage is still a bummer.
You can go ahead and buy this, given you find it in stock anywhere, if want to experience next-gen without losing your PS4 games, need higher frame rates, are exhausted of loading screens, and are planning on buying a next-gen console in the coming months.
Top exclusives: Spider-Man: Miles Morales, Horizon II: Forbidden West, Gran Turismo 7.
Nintendo Switch OLED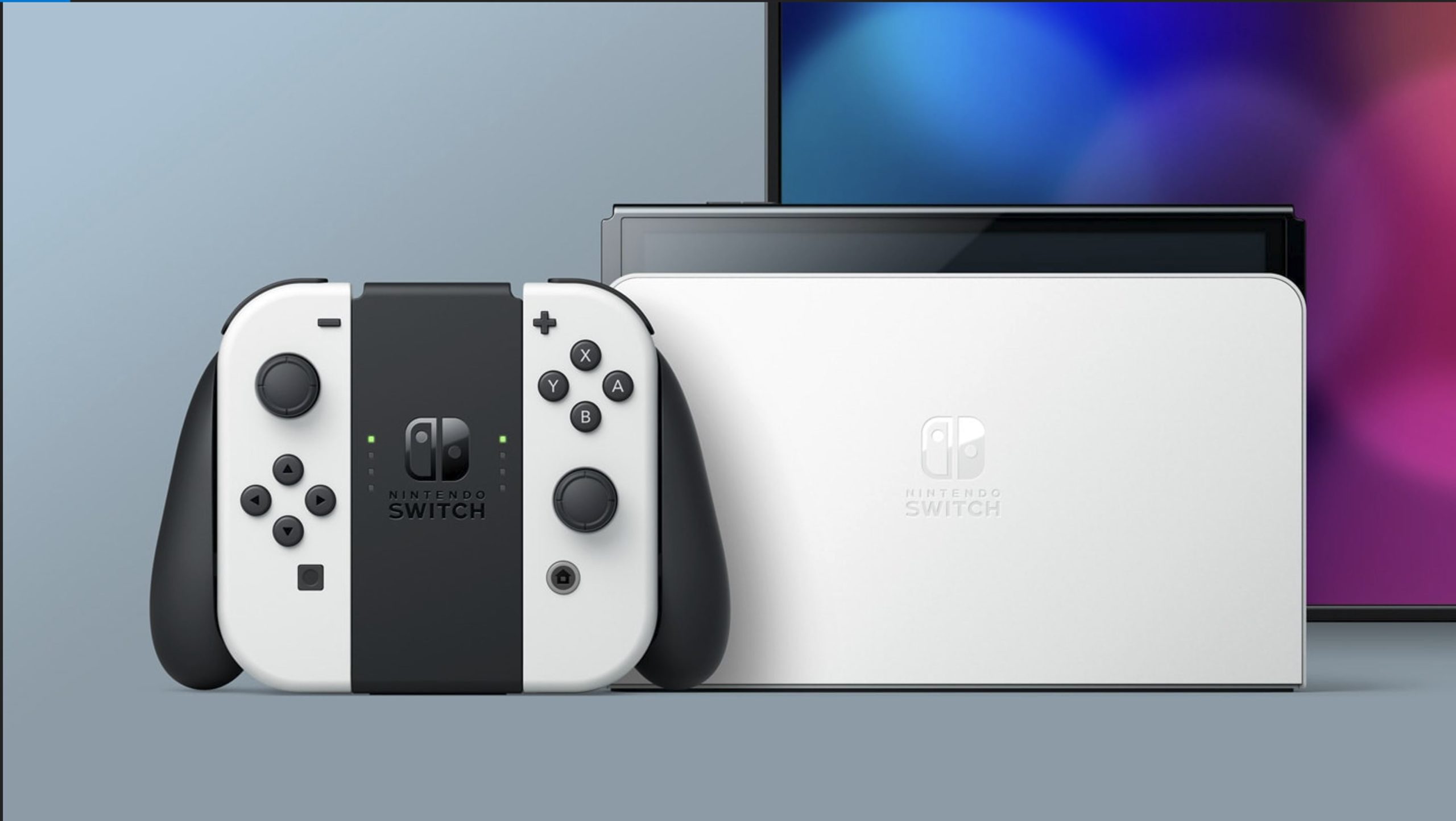 Instead of chasing raw graphical power in PlayStation and Xbox, Nintendo's goal is of a console you can play wherever. This mobility has demonstrated outstanding popularity, which is maintained by some admirable games. Over the years many versions of Switch have emerged. But this year's Switch OLED adds a brighter and larger display with more storage capacity and a redesigned dock.
With Nintendo Switch OLED's 7-inch large screen, the graphics will pop up more on the gaming console. That's because OLED screens are the absolute best for total display quality and are more power-efficient too. Now double that with an upgrade of battery life and you'll be spending extra time playing than charging up your device.
The sheer versatility of Nintendo Switch OLED and the availability of most of the "original Nintendo" titles make it the best handheld gaming device right now.
Nintendo Switch OLED's drawbacks include a modest upgrade with no full HD capabilities (forget 4K, as it's 1280x720p) and that there are no performance improvements for docked play. It is heavier and costs more than other Switch units. Third-party non-Nintendo games are a mess (poorly ported or optimized) and the overall hardware is significantly weak in terms of gaming. And of course, it's a handheld device, so that's a dealbreaker for many.
Top exclusives: Pokémon Brilliant Diamond & Shining Pearl, Big Brain Academy: Brain vs. Brain, Mario Party Superstars, Make War, Kickerinho World, Graviter, Powertris.
SNES Classic
Also known as: SNES Classic Edition, Nintendo Classic Mini, and Nintendo Classic Mini: Super Famicom.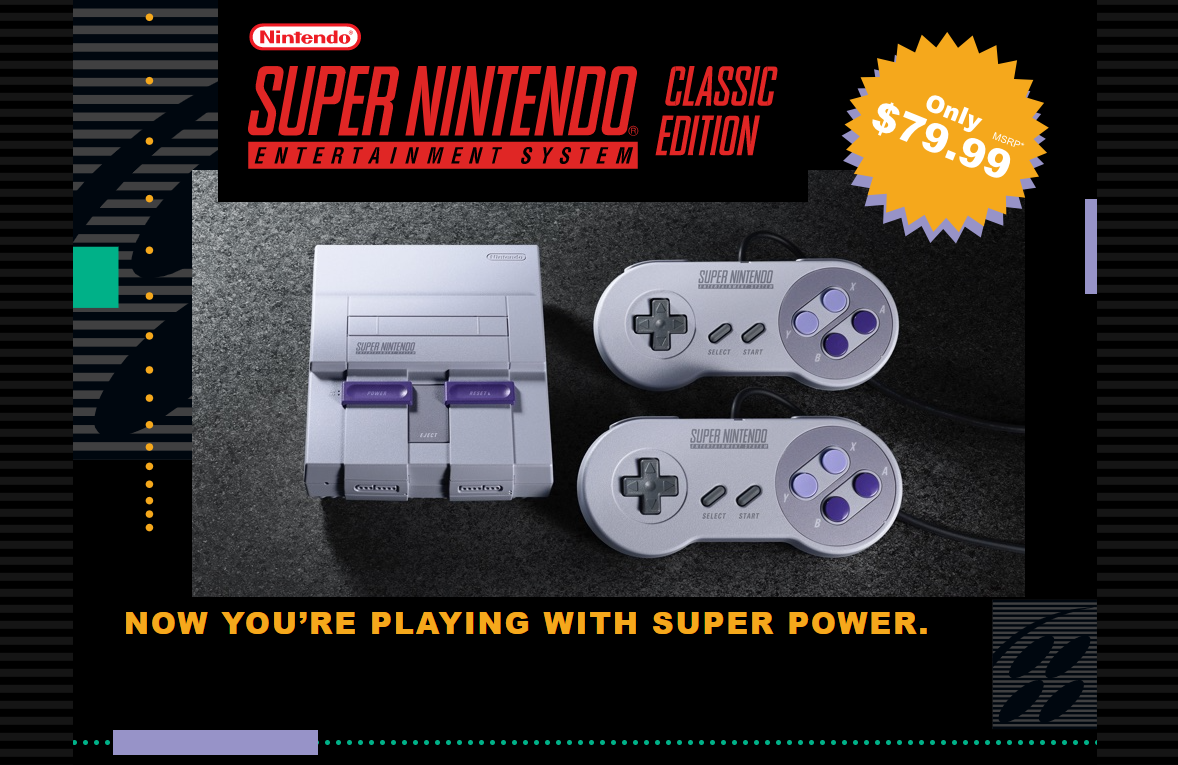 This console is unapologetically for those who grew up playing the original Super Mario, Zelda, and Final Fantasy games. And those who miss the good old days of gaming, this console is a pure delight. While this console has fewer games, they sure are a better group of titles. The SNES also includes two controllers out of the box, and yes, they have longer chords too in this one.
SNES Classic is much more of a complete package with slightly modified NES and updated controllers. While the game selection covers most of the classics, it's expected that some people are going to feel dissatisfied. But apart from that, this is everything a retro console should be: packed with classics, efficient for a modern audience, and devotedly designed.
Top exclusives: Super Mario World, StarFox 2, Super Mario Kart, The Legend of Zelda: A Link to the Past, Super Metroid, Street Fighter II, Castlevania IV, Donkey Kong Contry, Final Fantasy III, Contra III.
Honorable mentions
Apart from SNES Classic, Nintendo Switch, and the obvious leaders PlayStation and Xbox, we also have a couple more consoles left to discuss. These include the Atari VCS and the Amazon Luna platform.
Atari VCS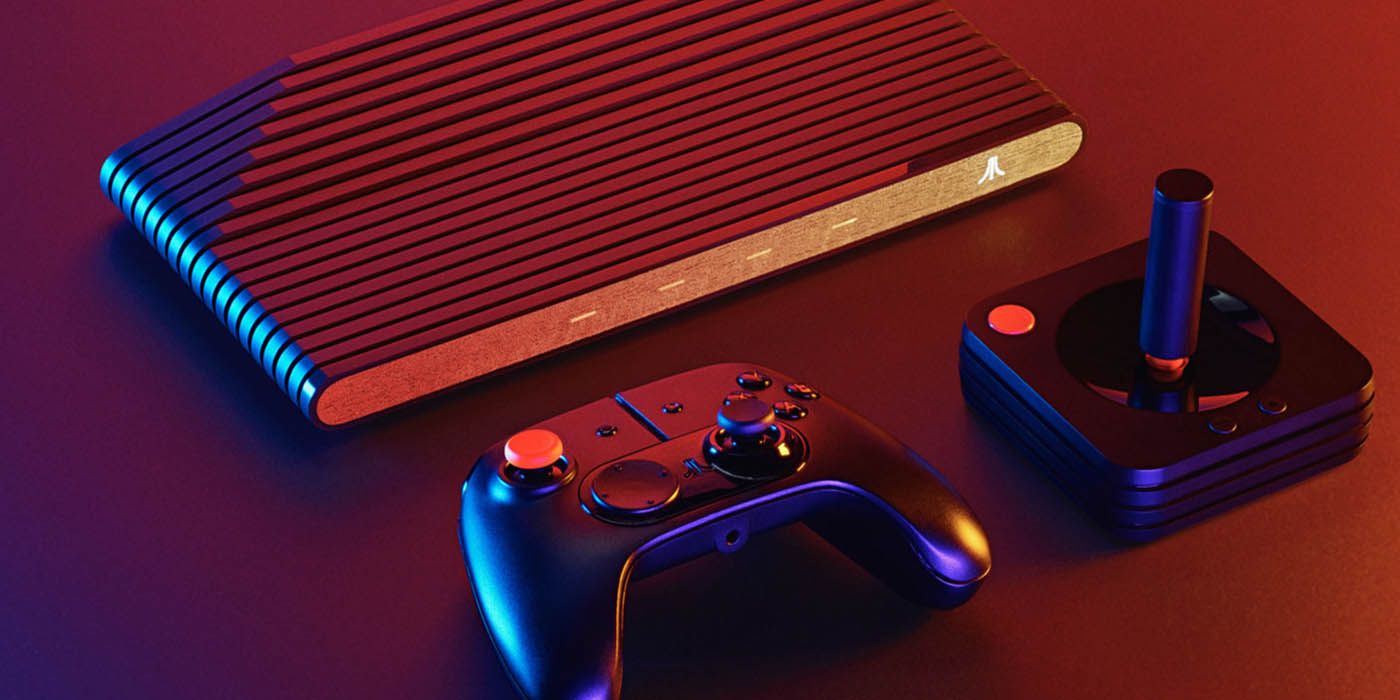 Atari VCS is something we covered when it was about to launch (along with its cryptocurrency token). Atari VCS comes with tons of free games, many of which are legendary. It's a modern take that preserves the retro feel of the older classic console. It can also act as a PC or streaming device. Atari came up with this console only recently to bank on its older popularity, but a new platform can never truly be perfect and consequently, it's also loaded with plenty of bugs while the setup is somewhat complex.
Amazon Luna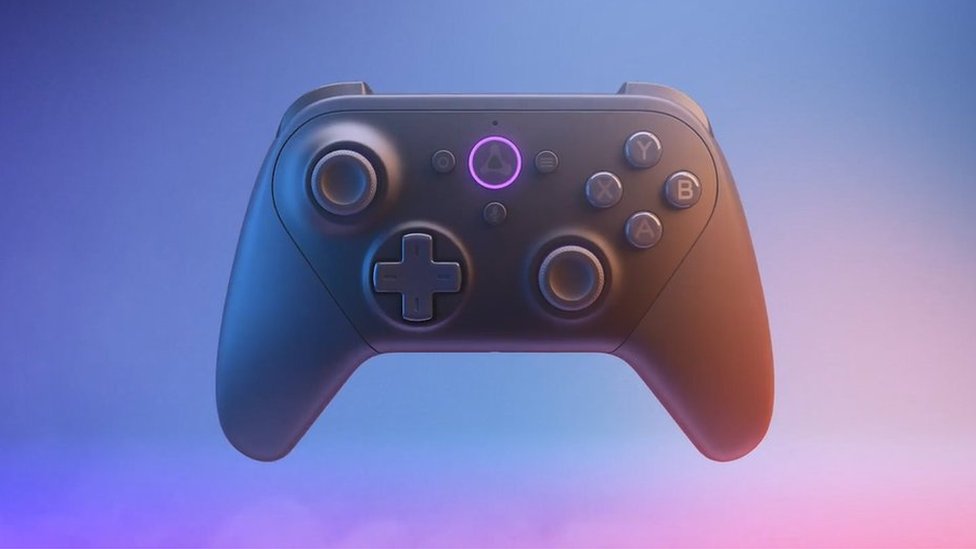 Amazon Luna is affordable and comes loaded with a great deal of games. However, it has no 4K support and the Android support is also appalling. Players also complain about network issues. The performance, however, is good and the console gels nicely with Fire TV as well as browsers. The look and feel? Great. Wi-Fi connected controlled its high-quality build make Luna one of the best gaming platforms out there. Note that Amazon Luna is a subscriptions service ($5.99 a month) and comes with an optional Luna Controller for $49.99. Without the controller, it's just a service and not a console, like Google Stadia.
Technical comparison
Let's compare the hardware of the consoles we discussed. It makes little sense to compare anything else to Xbox Series X and PlayStation 5, as the intent and audience are completely different, therefore hardware differs as well. But we'll throw in Nintendo Switch OLED and Atari VCS bundle as well, just for the sake of it.
We will keep the SNES Classic out of it. Why? Well, it's a retro console meant for reminiscing the olden days, so whereas the Atari VCS can still be compared to a 2017 Linux PC in terms of power, the SNES Classic is completely out of the comparison.
| | | | | |
| --- | --- | --- | --- | --- |
| | Xbox Series X | PlayStation 5 | Nintendo Switch OLED | Atari VCS (Bundle) |
| MSRP | $500 | $500 | $350 | $400 |
| Video output | 1xHDMI 2.1 | 1xHDMI 2.1 | 1xHDMI 2.0 | 1xHDMI 2.0 |
| USB | 3xUSB 3.2 | 1xUSB 2.0, 1xUSB-C, 2xUSB 3.2 | 1xUSB-C, 1xUSB 2.0 | 4xUSB 3.1 |
| Storage | 1TB NVMe SSD | 825GB SSD | 64GB | 32GB eMMC + m2 slot |
| GPU | Custom AMD RDNA 2; 12 tflops | Custom AMD RDNA 2; 10.3 tflops | Processor-integrated graphics (Nvidia G20M Maxwell based) | AMD Ryzen Vega 3 |
| CPU | Custom AMD Zen 2; 8 cores; 3.8 GHz | Custom AMD Zen 2; 8 cores; 3.5 GHz | Custom Nvidia Tegra processor | AMD Raven Ridge 2 (RG1606G); 2 cores |
| RAM | 16GB DDR6; 320-bit | 16GB DDR6; 256-bit | 4GB | 8GB DDR4 RAM (upgradable) |
| Drive | 4K UHD Blu-ray optical drive | 4K UHD Blu-ray optical drive | NA | NA |
| Sound | Dolby Digital 5.1; DTS 5.1; TrueHD with Atmos | "Tempest" 3D AudioTech | Stereo sound | Stereo sound |
Latest posts by Emiel Willis
(see all)