In the last few years, gaming monitors have become more popular than ever. As a result, the market for these devices has exploded. There are now hundreds of different models available and every manufacturer seems to be trying to offer the best product on the market. However, not all gaming monitors are created equal. In this article, we'll take a look at some of the best gaming monitors.
Of course, there is no such thing as the perfect gaming monitor. But this list is meant to highlight some of the absolute best monitors out there for the year.
Here's a tabular breakdown of all the 5 key aspects of our top 9 gaming monitors pick.
Links point to official websites—not affiliate links.
ASUS ROG Swift PG27UQ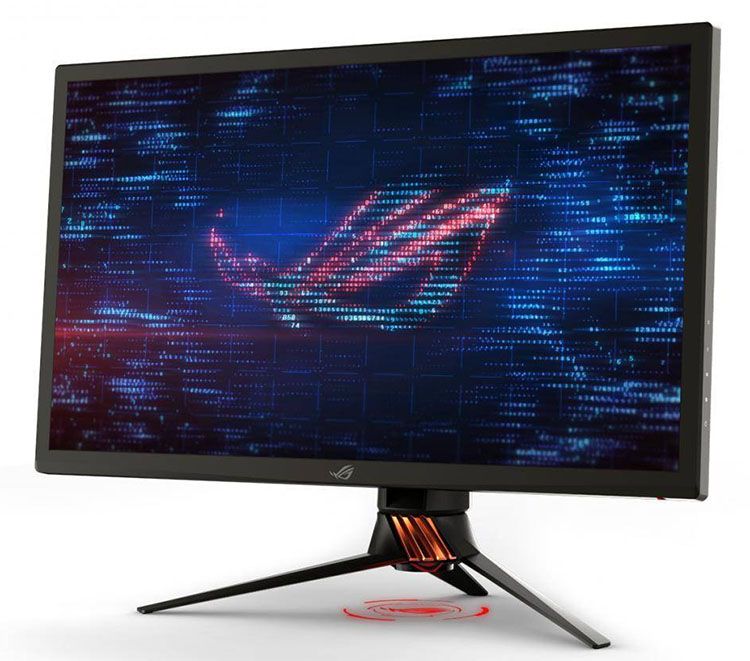 The ROG Swift PG27UQ is one of the best gaming monitors on the market today. It's an IPS panel with a refresh rate of 144Hz and a 4ms response time. The display also features HDR support which will make games look vibrant and colorful when paired with an Nvidia graphics card that supports G-Sync technology or FreeSync 2 (if you don't have an Nvidia graphics card). The monitor also has an excellent build quality and it looks rather stylish too!
This is the best one for enthusiasts. Also, if you were to compare all 4K HDR gaming monitors, this would likely come on top.
The ASUS ROG Swift PG27UQ is the best gaming monitor I've ever used. It's a 4K/144Hz HDR display with G-Sync, and it's just about as good as it gets for PC gamers. The only problem? It costs $2,000.
Sporting a 27-inch IPS panel with a 3,840 x 2,160 resolution and an IPS Quantum Dot technology panel, the PG27UQ is the most advanced display in ASUS' Republic of Gamers line of monitors. It uses quantum dots to create more vibrant colors while delivering better contrast than competing displays.
The refresh rate maxes out at 144Hz with G-Sync enabled. There are no FreeSync options available, which isn't surprising given that this is an Nvidia-branded product. However, the monitor technically supports FreeSync over HDMI but only up to 60Hz for some reason.
I don't see why that would be necessary given that there's no FreeSync support over DisplayPort or USB Type-C, but there you have it: You can't use FreeSync over HDMI on this monitor because … I don't know why!
ASUS MG28UQ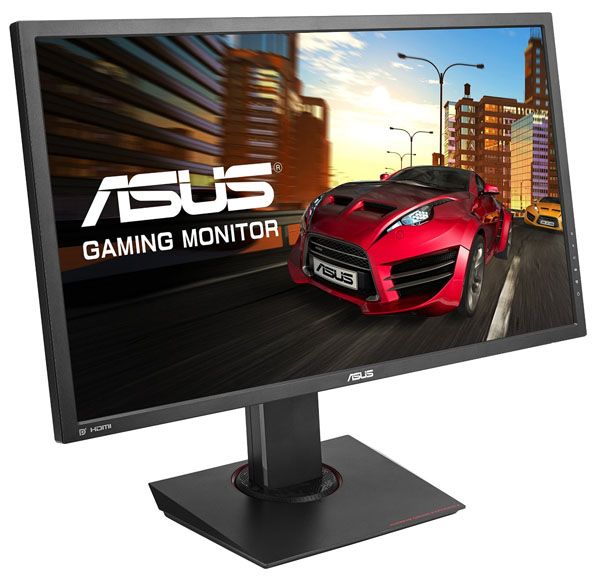 The Asus MG28UQ is another great option if you're looking for an affordable monitor that offers HDR support and G-Sync technology (if you have an Nvidia graphics card). It's not as good as the PG27UQ but it costs half as much so if your budget is limited then this one might be the best option for you.
Asus MG28UQ is a 28-inch 4K 60Hz gaming monitor with a TN panel. This is not a high-end panel but it's still one of the best ones available on the market, as it offers better pixel response times than most other panels. I've also reviewed some other models with TN panels, such as the Viewsonic XG2703-GS or the Acer Predator XB271HU, which are great options if you want something cheaper than IPS and VA panels but still want good image quality and refresh rate.
The Asus MG28UQ gaming monitor is a good choice for gamers who want a high-quality display with lots of features. But it's not the best option for everyone.
It is an impressive gaming monitor that offers an immersive experience and a ton of features. The display has a 28-inch 4K UHD resolution, AMD FreeSync technology, 1ms response time, and 60Hz refresh rate.
The MG28UQ is also packed with useful features like GamePlus crosshair overlay, low blue light mode, Trace Free technology (for less ghosting during fast-paced games), and Blue light filter to reduce eye fatigue.
Acer Predator X27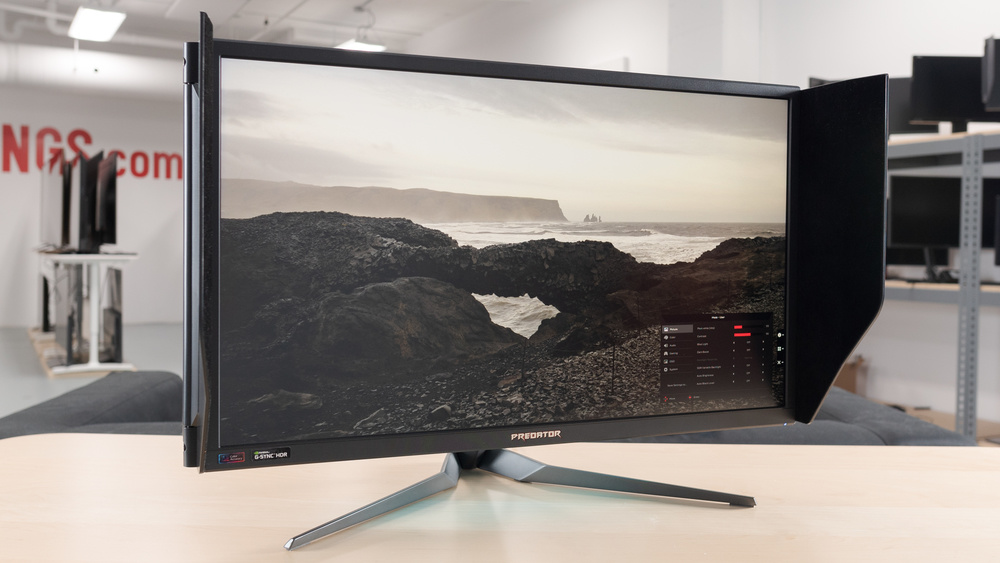 One of the most expensive monitors on this list, but also the best in terms of color accuracy and refresh rate. It is undoubtedly one of the best HDR gaming monitors.
Acer Predator X27 is the company's flagship 4K monitor with Nvidia G-Sync, HDR, and Quantum Dot.
The Predator X27 is the most expensive 4K display in Acer's lineup, but it's by no means any less of a beast than its brothers and sisters in terms of specs and features. In fact, this monitor has one unique feature that sets it apart from any other: a 10-bit IPS panel with 1 billion colors, which Acer calls Quantum Dot Enhancement Film (QDEF). This technology enables 100 percent sRGB coverage as well as DCI-P3 color gamut and high dynamic range (HDR).
Unlike most other HDR displays, though, the Predator X27 doesn't have local dimming zones to achieve its high contrast ratio. Instead, it uses quantum dots to boost peak brightness to 600 nits (compared to 400 nits for most LCD panels) while also providing superior color reproduction in comparison to standard IPS panels with VA or TN matrixes.
The Predator X27 isn't just another 4K HDR gaming monitor; it's an ultra high-end product that offers top-of-the-line performance and design. It's expensive at $2,000, but it's also one of the most powerful gaming monitors available today.
The amazing image quality with great contrast and color accuracy which is perfect for HDR content coupled with the extremely fast response time make it a great gaming monitor in 2022. It also has excellent motion handling with low input lag.
BenQ EX3501R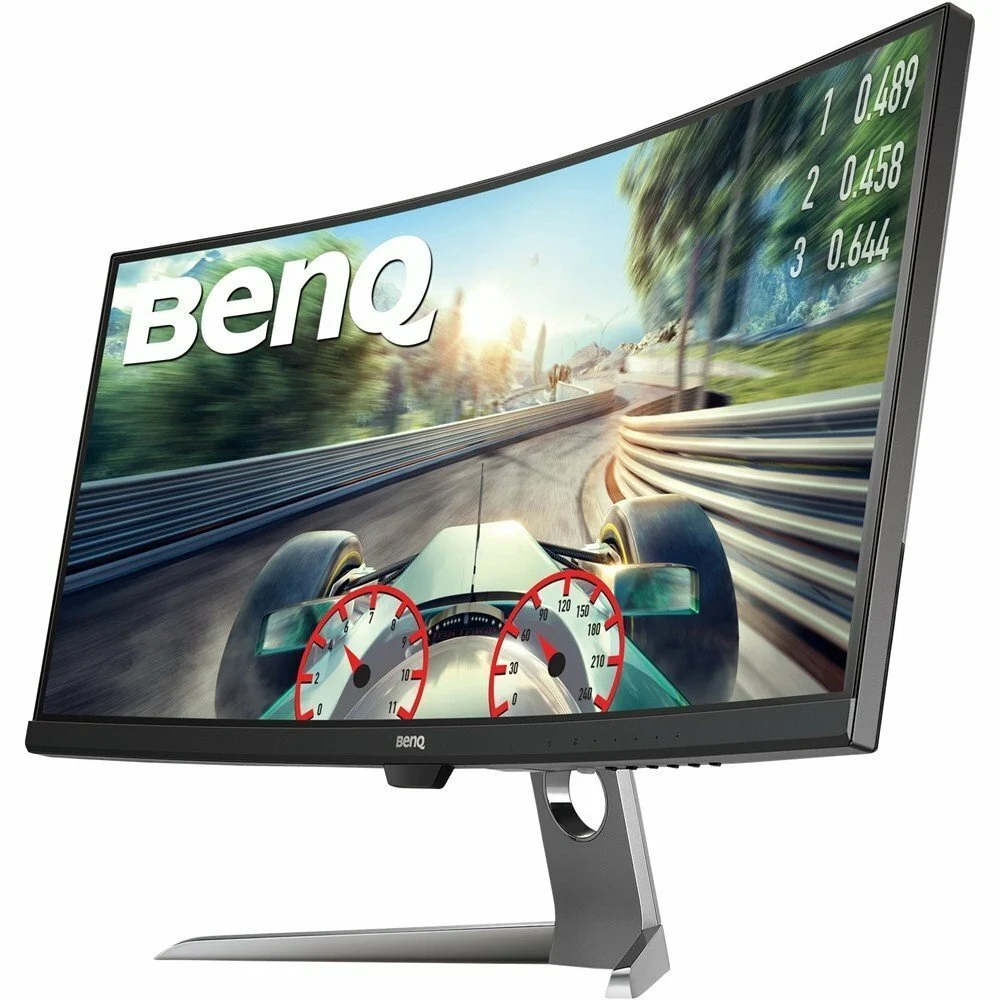 A 35-inch 1440p curved monitor with a 100Hz refresh rate and a VA panel. It also has BenQ's trademark eye care technology to reduce eye strain during long gaming sessions. The EX3501R from BenQ is more of a professional monitor than a gaming one, but its mouth-watering specs had me adding it here on the list anyway.
BenQ has taken a new approach to its latest gaming monitor, by adding HDR support to its already impressive specs sheet. The BenQ EX3501R is a 35-inch, 21:9 ultra-wide display with a plethora of features and gaming options. Here's our full review.
The BenQ EX3501R is part of the company's "XL" line of monitors, which are designed for gamers who want a big screen that's capable of displaying the entire game at once. It's important to note that this isn't a curved screen, but it is an ultrawide one — if you're looking for something larger than 32 inches but don't want your games to appear distorted on a curved screen, this might be your best bet.
The BenQ EX3501R can be had with either G-Sync or FreeSync support; this review will focus on the G-Sync version of the monitor because that's what we have on hand at the moment.
The BenQ EX3501R is a 35-inch curved gaming monitor with support for Nvidia G-Sync and comes with the usual assortment of gaming features like crosshair overlays and blue light reduction.
The design of the BenQ EX3501R is quite good. It has a solid stand that supports the monitor well and keeps it stable on your desk. The screen itself is curved but not as aggressively as you'd see on some other monitors. The curve isn't too noticeable from normal viewing distances either.
The monitor has a thin bezel around its sides and bottom but there's no gap between the bezel and screen at the top or bottom edge. This makes it easier to set up multiple monitors in one space without any gaps between them.
The back of the monitor has some RGB lighting on it which can be activated using buttons on the underside of the screen stand. The lighting shines through translucent sections on the back of the panel itself, creating a nice effect when turned on in dark environments such as game rooms or bedrooms where you might want to use this as your primary display device.
LG 34UM88-P
LG 34UM88-P is a 34-inch, 21:9 UltraWide monitor with a resolution of 3440×1440 pixels. It features an IPS panel and supports AMD FreeSync technology for tear-free gaming. In addition, it has a few interesting features like picture-in-picture and picture-by-picture modes that let you watch two different sources at the same time.
The monitor comes with a 5 ms response time and a 60 Hz refresh rate – not remarkable gaming specs but sufficient for the less high-end gamer.
LG has been making some great monitors lately, and their latest 34-inch UltraWide display is no exception. The LG 34UM88-P is a massive screen with plenty of real estate for your various windows and applications. It also has a curved display panel, which helps to reduce eye strain during long computing sessions.
If you're looking for an affordable UltraWide display with good image quality and solid ergonomics, then the LG 34UM88-P should definitely be in the standing for your final choice.
Samsung CHG90 (LC49HG90)
"Super UltraWide" 32:9 is a niche aspect ratio. Is it for you? Who knows.
The Samsung CHG90 is one of the most popular gaming monitors out there, and for good reason: it offers an insanely wide display with a resolution of 3,840 x 1,080 pixels (or 3840 x 2160 pixels when using DisplayPort). The result is an incredibly immersive experience for gamers. The monitor also supports Nvidia G-Sync technology for smooth gameplay without screen tearing or stuttering issues.
It doesn't have many bells or whistles like some other models on this list, but it does have an attractive design and excellent overall performance — plus its price tag isn't too bad considering all it offers.
Samsung's massive 49-inch CHG90 gaming monitor is a stunner. It has an ultra-wide aspect ratio, HDR, and FreeSync 2 support, and it's the first display of its kind with a 32:9 aspect ratio. This means you can get more screen real estate while still maintaining that widescreen cinematic experience.
Samsung's latest gaming monitor has an ultra-wide 49-inch screen with a 32:9 aspect ratio. That gives you two times the resolution of most 16:9 displays and nearly three times the resolution of 4K monitors. This is great for multitasking or simply having more room to work, but it also makes for an immersive experience when playing games.
There are plenty of other features that make this one of the best gaming monitors on the market right now, including HDR support, FreeSync 2 compatibility, and a 144Hz refresh rate. The CHG90 also features a curved design that curves inward toward users rather than outward like most curved TVs do today (which Samsung calls "Infinite Array").
If you're looking for a gaming monitor that's going to give you the best possible experience, Samsung's CHG90 is one of the best options available.
The CHG90 is one of the largest and most detailed displays on the market. It also has support for HDR10+ technology, which can give games more realistic lighting effects and colors than ever before.
But how does this massive display hold up in real life? Here's what I thought about the Samsung CHG90 when I tested it out:
The picture quality is excellent. The curved display gives you an immersive experience that makes it feel like you're playing from inside of the game. The extra width also makes games easier to see from across your desk or living room, so your teammates won't miss anything important while they're talking to each other.
This is also one of Samsung's first monitors to support HDR10+, which means its screen can produce brighter whites and darker blacks than any other display out there right now. This makes scenes look more lifelike and helps games stand out even more against dark backgrounds like night-time cityscapes or starry skies.
Asus VG248QE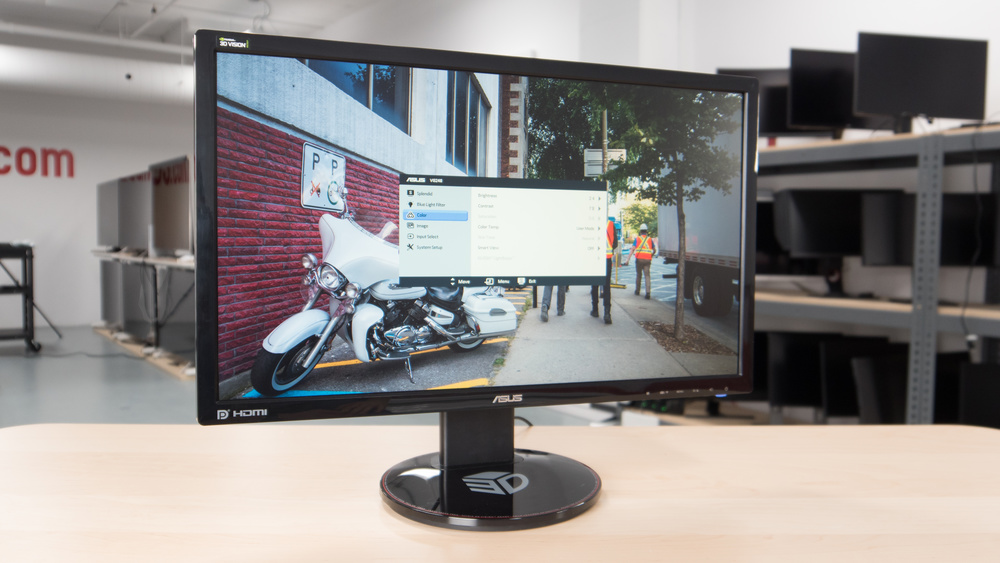 A 24-inch 1080p monitor that's great for competitive gaming (TN panel). Asus has a new gaming monitor on the block, and it's called the VG248QE. Like most of its competitors, it's an LED-backlit 24-inch display with a 1,920×1,080 resolution. But the real story is in its 144Hz refresh rate and 1ms response time – that makes it one of the fastest and most responsive monitors you can buy today.
The Asus VG248QE is also one of the best-looking displays I've ever used. That's because it has an extremely thin bezel, which makes it look like there's no border around the image at all when you're watching movies or playing games. It also includes a pair of 2-watt speakers that sound surprisingly good for built-in speakers. And best of all, this monitor only costs $200 – half as much as some other gaming monitors that don't have nearly as many features or as good build quality.
The first thing you notice when you take the Asus VG248QE out of its box is how thin its bezels are.
Asus has been making monitors for a long time, and they know what they're doing. The Asus VG248QE is a good example of this. It's an affordable gaming monitor that provides a lot of features gamers want for a reasonable price.
The VG248QE is a 24″ TN panel with a 1920×1080 resolution, 144Hz refresh rate, and 1ms response time. It's got all the usual gamer-friendly features like GamePlus, DisplayPort 1.2 input, and built-in speakers. There are also some extras like Flicker Free technology to reduce eye strain from flickering and blue light filters to help reduce eye fatigue during long gaming sessions.
It is an excellent gaming monitor with a fast response time and high refresh rate. It has several settings to adjust the picture quality, including brightness and contrast, as well as several presets for adjusting the picture based on what you're viewing.
Acer Predator XB321HK (32 inch)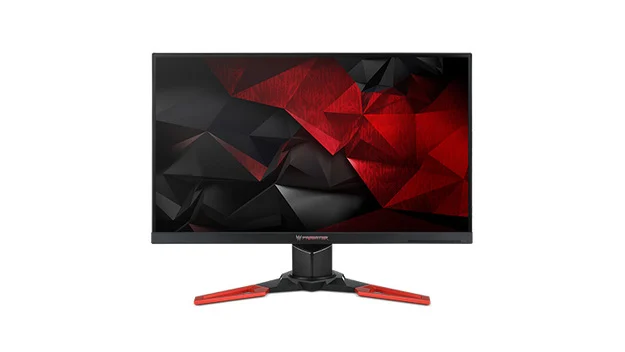 The Predator XB321HK is Acer's best effort yet at a high-end gaming display, but while it has some interesting features, they don't come cheap.
Acer's Predator line of gaming monitors has been around for a while now, but the company hasn't made any major changes to its lineup in a year or so. That changed with the announcement of the Predator XB321HK, which combines the company's best-in-class panel with an incredible design and some new features.
The XB321HK boasts a 3840×2160 (4K) resolution and IPS panel that can hit 100 percent of the sRGB color gamut as well as 95% of DCI-P3, 98% of Adobe RGB, and 99% Rec 709 (without HDR). It also has G-Sync support for variable refresh rates and comes with two built-in 9W speakers and two HDMI 2.0 ports in case you want to connect more than one device at once.
This 32-inch 4K display features Nvidia G-Sync, 4ms response time, and a low 60 Hz refresh rate
It's a fantastic gaming monitor that offers some of the best features you'll find on a desktop LCD.
The XB321HK has a brushed metal stand with adjustable height, swivel, and tilt options, so you can position it for viewing comfort. It also comes with built-in speakers powered by DTS Sound 3D technology with 7W output power (2 x 2W). The screen has an anti-glare coating that cuts down on glare from ambient light sources like windows or lamps.
Acer's Predator XB321HK offers all the essentials you'd want in a gaming monitor – and then some.
Dell Ultrasharp U2719DC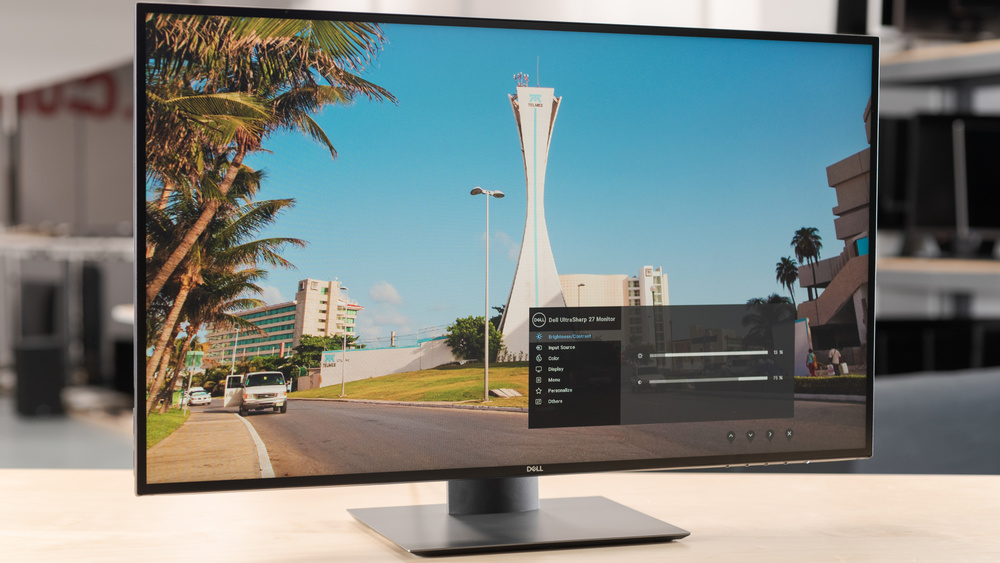 A 27-inch IPS monitor with a 2K/1440p display and a 60 Hz refresh rate. Dell's new Ultrasharp U2719DC monitor is a 27-inch display that can be used for both work and play. It has a high refresh rate and AMD FreeSync technology for smooth gameplay.
The monitor is aimed at gamers who want something more than the typical 1080p display. However, it also has features that make it useful to creatives who need color accuracy and high contrast. This review will take a look at how well the Dell Ultrasharp U2719DC performs as a gaming monitor and as a general use display.
The Dell Ultrasharp U2719DC has an attractive design with thin bezels around the sides and top of the screen. There are also thin plastic borders around the bottom of the screen that match up with those on the stand when it's mounted on your desk. The stand attaches to the back of the monitor using small clips that slide into grooves in the back panel itself.
There are two HDMI 2.0 ports, one DisplayPort 1.4 port, and one Mini DisplayPort 1.4 port on this monitor so you can connect multiple devices at once without having to switch cables around.
The Dell Ultrasharp U2719DC is a 27-inch IPS display with a 1800R curve, which means it's not as pronounced as the more common curves, but still yields decent results.
This display features an AMD FreeSync range of 48 – 75 Hz. It also comes loaded with USB Type-C and DisplayPort 1.2 inputs.
The resolution, refresh rate, and response time
The holy trinity. It's likely that you already understand the other aspects of a gaming monitor such as the size (which is measured diagonally) and the price (which is the cash you pay, just in case). But the three Rs of gaming monitors are not something everyone understands fully.
Here's what they all mean.
Resolution: This is the number of pixels displayed on your screen. The higher the resolution is, the better your picture will be, but it will also use more power.
Refresh rate: This refers to how many times per second your monitor redraws an image on the screen (i.e., updates it). A higher refresh rate allows for smoother gameplay and reduces ghosting when playing fast-paced games like shooters or racing games. However, this comes at a cost of power consumption and heat generation from your computer hardware.
Response time: This refers to how quickly your monitor can respond to changes in inputted data. A slow response time can cause lag between moving objects on the screen and their appearance on screen (e.g., when playing first-person shooters).
Also read: Gamer's guide to monitor terminology.
Wrapping up
The best gaming monitors are a barometer of the industry's commitment to innovation. They're also a way to tell if you should upgrade your PC or get a new one.
The best gaming monitors use cutting-edge technology and design to provide the best possible experience for gamers. This is a list of the best gaming monitors in 2022, ranging from budget-friendly to high-end models that cost well into four figures.
The gaming monitor is one of the most important components in a gaming setup. A good monitor can help you improve your game and get an edge over your opponents. But picking the right one isn't easy, especially if you're new to the world of PC gaming.
The best gaming monitors in the world are the ones that offer a combination of top-notch performance and a reasonable price. That means you want a monitor that has excellent response times, G-Sync or FreeSync support, low input lag, and a wide color gamut. You also want a monitor to be as bright as possible, so you can get the best picture quality in any lighting conditions.
The entry-level for high-end gaming monitors is around $400, but you can spend thousands of dollars on some models. If you're looking for the best gaming monitors for your money, here are the top five options we recommend:
The best gaming monitors have come a long way since they were first introduced. In fact, they are now so good that many people consider them to be the best monitors in the world. If you want to game on the highest settings possible, then you need a monitor that can handle them.
Latest posts by Earl "sloth" Richards
(see all)