AMD is seemingly heralding a new age of laptop gaming with their suspected "6000S" series of mobile GPUs. Just how well they perform and their comparative advantage over previous AMD-owned mobile GPUs (which have a remarkably lower market share when compared to Nvidia's presence in laptops) – that, only time will tell.
AMD's 6000S is going to be 6nm
According to new rumors and leaks, AMD might be working to launch a 6nm Radeon RX 6000S refresh for their RDNA 2 mobile GPU lineup in early 2022 (mobile GPUs mean laptop GPUs). It's a new graphics card for gamers and may offer a boosted performance topped with lesser power requirements.
Granting there is not much information revealed about the suspected mobile graphics cards, there are many sources with the rumors to piece together enough information about this.
One of the foremost and main changes is the switch from 7nm to 6nm. TSMC's 6nm process is probably the way AMD is tackling this new lineage. It is uncertain which of the present AMD graphics card are due for an update. Several rumors suggest the formation of the RX 6900M, although the most current rumors point towards the RX 6800S to be first in the line. But the new card will most likely beat the frequency of 2.3GHz of 6800M.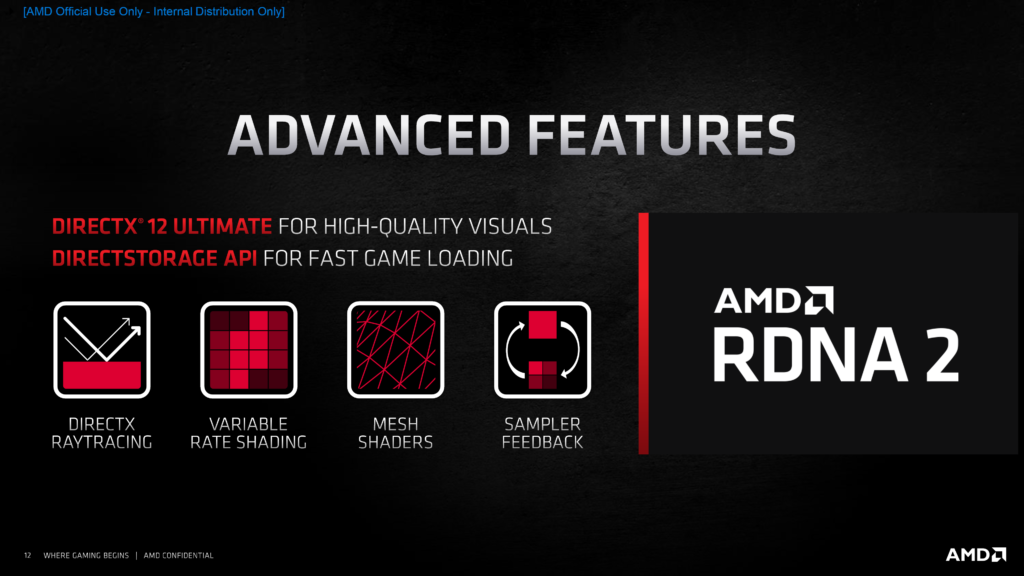 Power efficiency is high-priority
It is anticipated from the 6nm GPU refresh to advance the power efficiency but also the clock rate with a higher logic density of 18%, but then again, the chief gain over the 7nm models is that the N6 GPUs stays compatible with the existing boards of 7nm, which also signifies that the production cycles can be cut short by AMD and probably increase supplies.
It is tough to say anything this soon on what type of genuine performance advantages we will be getting from the switch to 6nm. But the thing to keep in mind is that it is never a bad thing to have more efficiency in a laptop. And if because of the switch the card gets less power-crazy, then on its own it will be an improvement. Decreasing the power requirements might also progress temperatures in the framework, as many of the best laptops for gaming on the recent market are mostly thin and are packed with components, thereby increasing their thermals, consequently making thermal throttling more likely.
It can be a really exciting time in the future for those who enjoy laptop gaming.
We already know that AMD is going to launch this new breed of mobile GPUs in the upcoming future. Nvidia is also set to launch the RTX 3070 Ti and the RTX 3080 Ti for laptops in Q1 2022 and Intel is also expected to release the laptop version for the lineup of Arc Alchemist.
Q1 of 2022 is looking like quite a busy time for the tech market, and more GPUs are always welcome. So, with the recent state of the graphics market, it is a perfect time for AMD to announce a mobile GPU refresh.
AMD RX 6000S coverage
VideoCardz first did a piece on this claiming this to be an attempt for AMD's own SUPER lineage. Wccftech was quick to move on this as well, collating the technical specs as we have them.
It is expected that AMD might launch this new RX 6000S series along with the Ryzen Rembrandt mobile APU series (to be launched on January 4 during CES as AMD CEO Dr. Lisa Su teased on Twitter a while ago, 2022).
Latest posts by Lydia Miller
(see all)