AMD CEO Lisa Su said on the 2021 earnings call that this year will witness a number of significant product launches, and now with its next-generation AMD RDNA 3 GPUs and Zen 4 CPUs, AMD intends to paint your gaming PC crimson in 2022. The new Radeon pixel pushers will almost certainly be among the top graphics cards on the market, but they'll be up against Nvidia's GeForce RTX 4000 and Intel's Arc Alchemist product stacks.
According to official slides, AMD RDNA 3 utilizes an advanced node. RDNA 3 will, unofficially, combine GPU chipsets on a single die using TSMC N5 and N6 manufacturing technology. Following the CDNA 2 MI200 accelerators released last year, the Radeon RX 7000 series is expected to be AMD's first MCM-based GPU architecture for consumers.
RDNA 3 architecture
AMD Radeon RX 7000 RDNA 3 Graphics Cards will use 5nm and 6nm GPU processes in MCM and Monolithic Designs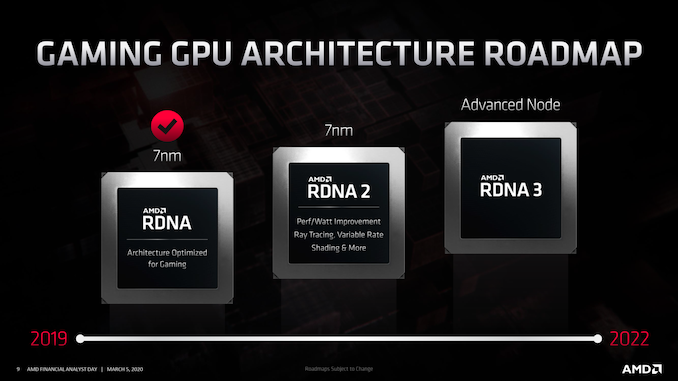 The new details confirm the previous rumors (Wccftech reported the rumors based on @Olrak's estimated Navi 32 configuration originally attributed to Twitter user TB-303 Devilfish). The previous speculation about the MCM GPUs carrying a hybrid 5nm and 6nm layout is pretty much solidified now.
The Navi 31 and Navi 32 hybrid MCM chips will be available in a 5nm production node for the GCD (Graphics Compute Dies) and a 6nm process node for the IOD.
The information also mentions AMD's next-generation Instinct MI300 GPU, which will be built on a 6nm production node but will have a monolithic design similar to the MI200 GPU. According to previous speculations, the next-generation Instinct range will have a quad GCD MCM GPU configuration.
Brian Walters, an AMD Infinity Data Fabric Silicon design engineer who has worked on a variety of projects including the next-generation graphics portfolio, which includes RDNA 3 powered Navi 31, Navi 32, Navi 33, and Instinct MI300, released this information on his LinkedIn page.
AMD RDNA 3 release date
As mentioned earlier, RDNA 3 GPUs are still expected in Q2 of 2022, according to AMD CEO Lisa Su. Su also stated on a recent earnings call that demand for graphics cards remained "extremely high," and that the firm has made major investments to support its development.
AMD RDNA 3 pricing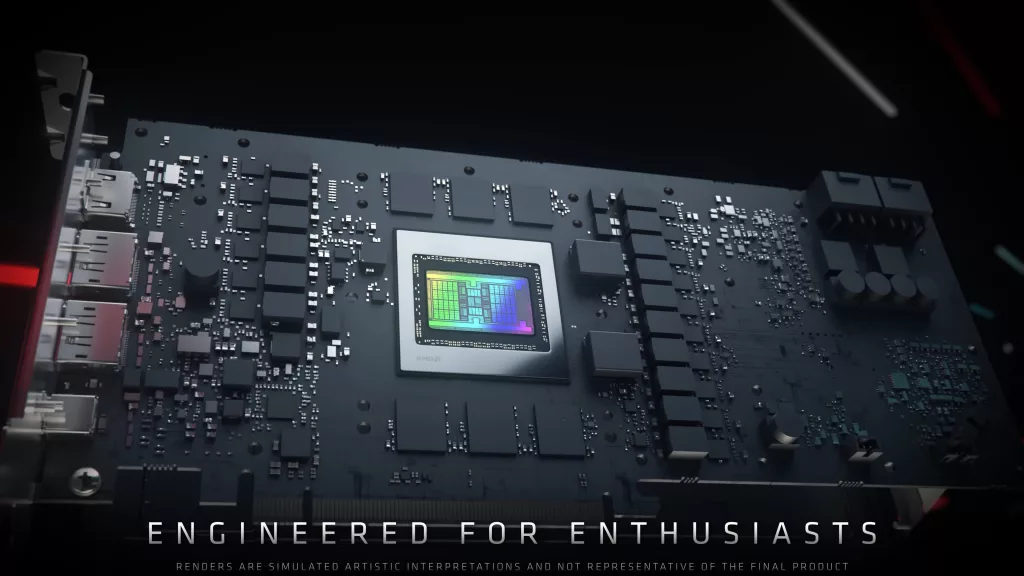 AMD RDNA 3 GPUs are expected to cost higher than their RDNA 2 predecessors. Due to TSMC increasing its chip wafer manufacture rates, the company has increased the prices of its Radeon graphics cards by 10% since November 2021.
Alas, according to January 2022 estimations, prices could climb by another 20%, affecting Intel and Nvidia devices. To put this in position, the flagship Radeon card might cost as much as $1199, up from the $999 MSRP of the AMD Radeon RX 6900 XT currently.
Latest posts by Lydia Miller
(see all)