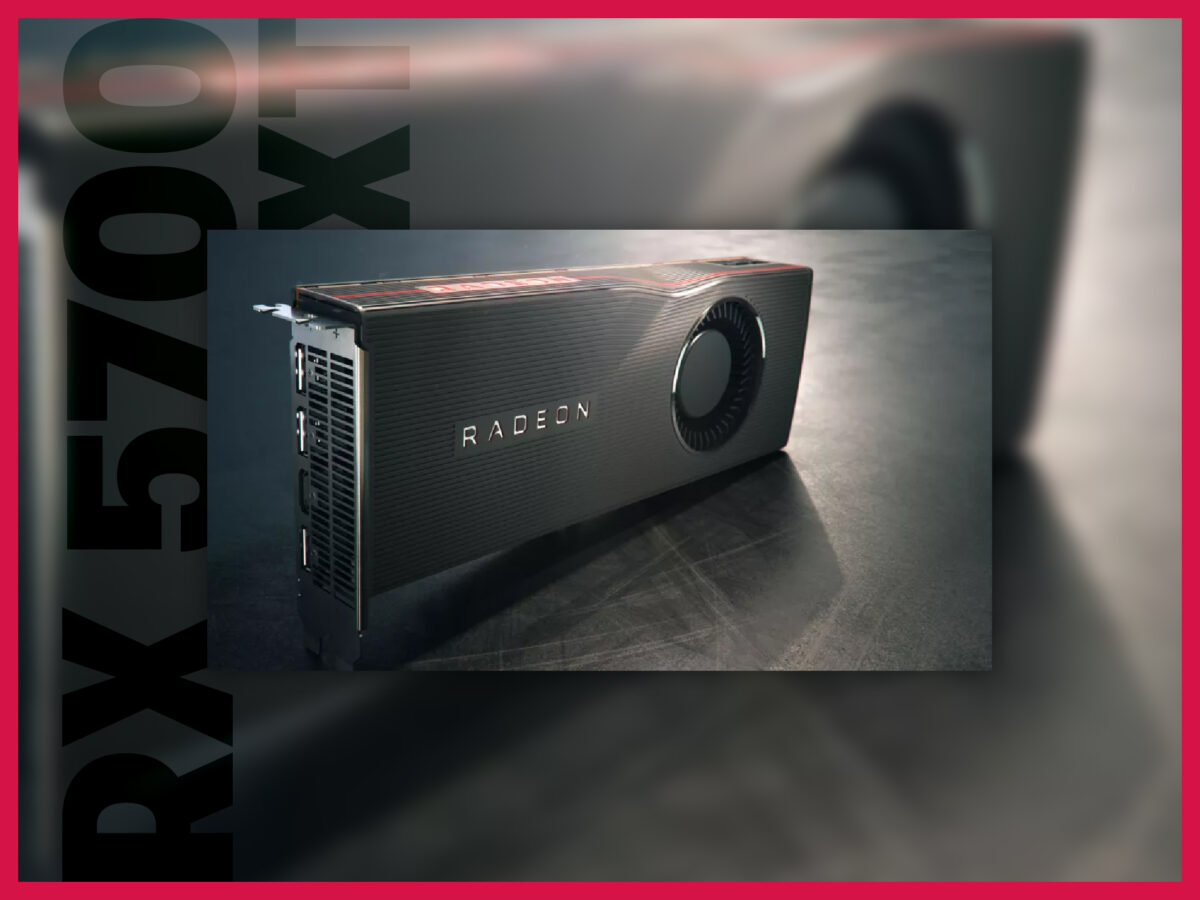 Does AMD RX 5700 XT have ray tracing?
AMD RX 5700 XT has software-based ray tracing. This is in contrast to hardware-accelerated ray tracing, which is more effective. The RX 5700 XT does not have hardware-accelerated ray tracing, which is, frankly, what you could call the true type of ray tracing.
Unlike Nvidia's RTX 2000 series (2060, 2060 Super, 2070, 2070 Super, 2080, 2080 Super, and the 2080 Ti), its equivalent 5000 series from AMD (including the RX 5700 XT) does not have hardware-accelerated ray tracing support.
Hardware-accelerated ray tracing is useful for turning ray tracing on in games such as DOOM Eternal and Cyberpunk 2077.
Both, the new Nvidia RTX 30 series and the new AMD RX 6000 series have hardware-accelerated ray tracing built with hardware. Ray accelerators in the RX 6000 series open up the new world of hardware-accelerated ray tracing in AMD cards.
Nvidia RTX series including the 20-series has ray tracing. RTX stands for ray tracing. They have made ray tracing available to the GTX cards as well but that's harrowingly inefficient and I'm pretty sure you'd personally murder me if I ever recommended you to try that.
The AMD RX 5700 XT, however, does not have hardware-accelerated ray tracing. If you're playing older titles with RT, then yes, the RX 5700 XT will be decent enough. These RT requirements are not too demanding on the GPU. But games are improving fast – now it's not just about little RT support but all reflections, shadows, and lighting in the game environment. RX 5700 XT cannot keep up with that.
Is software-based ray tracing worth it?
First you need to understand what do these two confusing things mean.
Hardware-accelerated: Where the GPU has dedicated ray tracing modules. Called "ray accelerators" in AMD lingo and "RT cores" in the Nvidia world.
Software-based: Where the GPU uses algorithms to draw ray tracing in game, while sacrificing on certain parameters. This is mainly done via the usage of shaders. AMD does this by using the RDNA architecture in various video cards including the RX 5700 XT.
With enough know-how, you can even do ray tracing on the Switch.
The difference between software-based ray tracing, such as in the RX 5700 XT and hardware-accelerated ray tracing, such as in the RTX 3060 or the RX 6700 XT is huge. The quality is completely different. However, it also depends on the game.
Minecraft RTX will look stunning on an RX 6700 XT but pretty much generic on the RX 5700 XT (though, depending on other hardware and some settings, it might get higher FPS than the 6700 XT with ray tracing on).
If you want the ray tracing looks, go with a card that has hardware-accelerated ray tracing.
Should you get a card with ray tracing?
The RX 5700 XT doesn't have ray tracing. So, should you get another card instead or upgrade to one with ray tracing? It depends.
What type of games will you be playing? If the majority of the games you play don't have support for ray tracing, then you're in the clear and can wait to get a ray tracing card. Until then, get a cheaper one.
Ray tracing increases the strain on the GPU. As a result, the same game (with the same graphics quality and at the same resolution) will render at a lower framerate with RTX on. This can potentially mean getting a cheaper card like the 2060 is not worth it because although you'll get ray tracing, the FPS will be too low. Therefore, a 2060 with RTX on will give you ray tracing whereas a RX 5700 XT will give you no ray tracing but considerably higher framerates.
The choice is up to you.
What's the best card for ray tracing?
The Nvidia GeForce RTX 3090 is the card that can give the highest FPS with ray tracing on. It's followed by the RTX 3080, RX 6900 XT, RX 6800 XT, RTX 2080 Ti, RTX 3070, RX 6800, RTX 3600 Ti, RX 6700 XT, RTX 3060, and lastly, the RTX 2060.
Also read: Water cooling block for AMD RX 5700 XT
Latest posts by Earl "sloth" Richards
(see all)