More expensive than the RX 580 8GB, the RX 6400 4GB is the most modern low-profile card that needs a half-slot in a world of ever-bulkier GPUs. Its performance is somewhere between the GTX 1650 Ti (mobile) on the higher end and the GTX 770 on the lower end. All in all, this is a $130-60 graphics card good for a specific use case. Let's see which use case that is.
AMD's RX 6400 is an entry-level GPU for those building a PC in 2023. The low-profile or half-height design means that it doesn't need dedicated power and that it doesn't even cover up one slot in the back. This card can draw all of its power from the PCIe slot on the motherboard – which used to be the case when GPUs were first starting to make waves.
Who is it good for?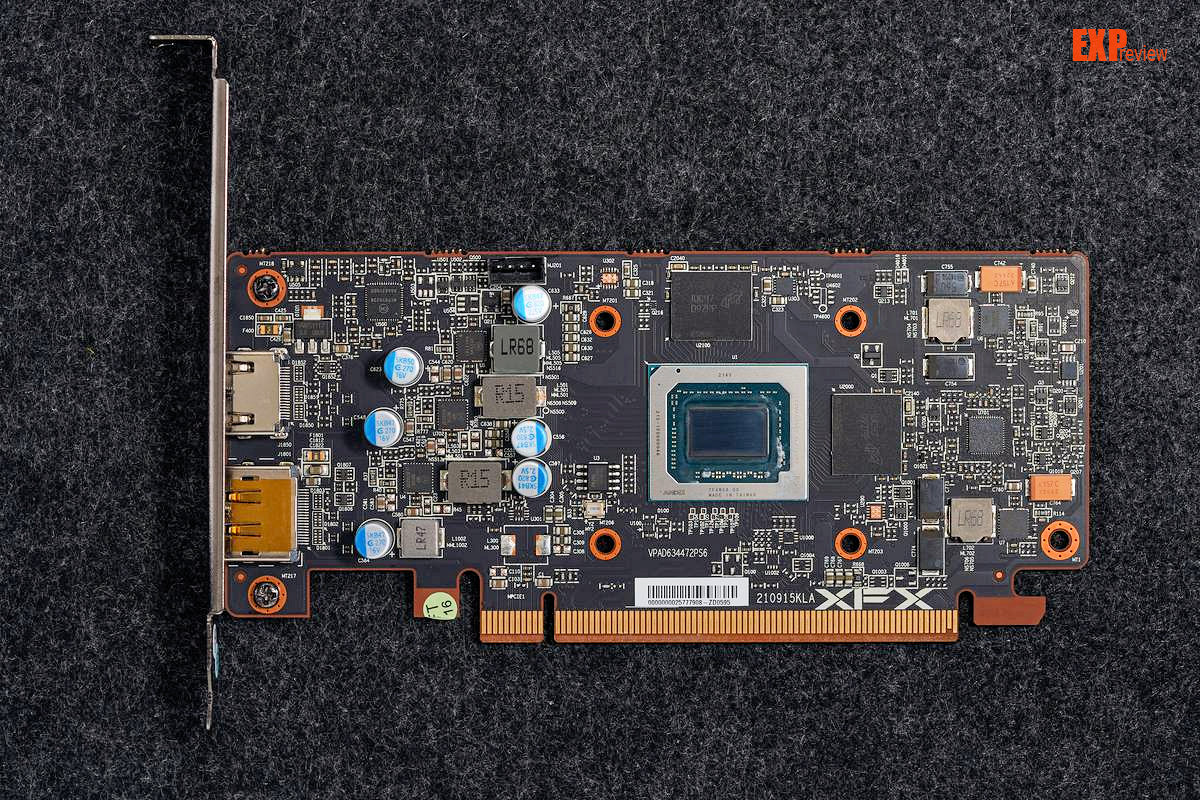 As you can imagine, it's not a card for everyone. It's a product for those who want a graphics card that's literally a "card," and not an engine with a bulky shroud and a thick backplate.
It's good for anyone who is looking for a fairly decent and modern GPU that doesn't require a separate 6-pin connector, which is becoming increasingly commonplace today when GPUs are drawing up to 600-700W!
Anyone who has an old PC and/or needs a GPU that draws 53W while being from the present and not the past can look at an RX 6400 with a justified price tag.
Prebuilt PCs, those building a PC that will upgrade soon, those upgrading from a laptop or APU/integrated graphics, etc. are ideal candidates for the RX 6400. Those looking for the top framerates in recent AAA titles need to look elsewhere – as this card will max out at 50-70 FPS in most games (max settings, 1080p). 1440p performance is worse and please don't ask about 4K performance.
Gaming performance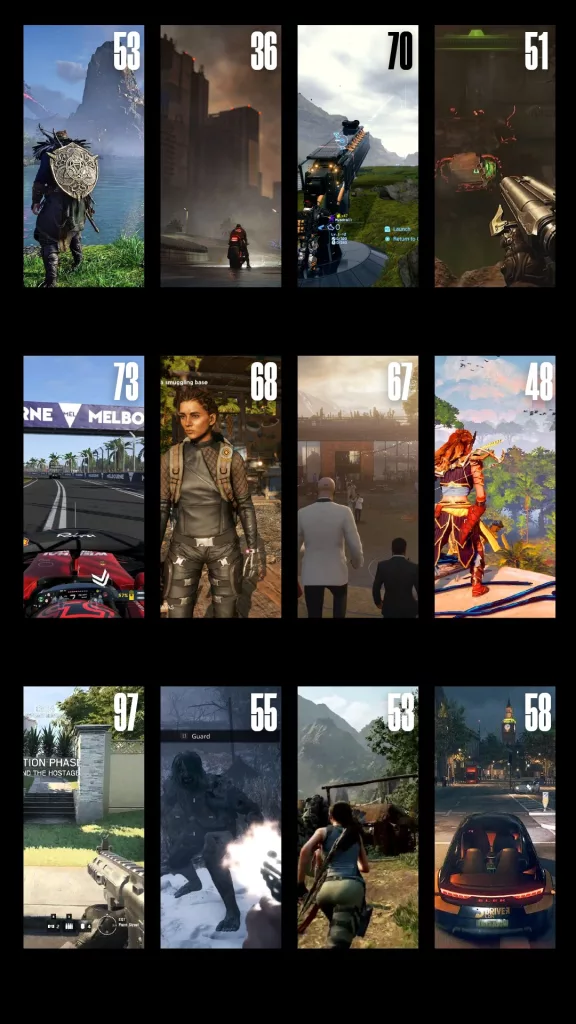 Those coming from 10+ years old GPUs or integrated graphics will notice a significant improvement. Anyone else is looking at a poorer framerate. It's not even worth upgrading from an old model like the RX 580 or the GTX 1650 if you're purely after framerates.
On the contrary, a noticeable difference between any 3-4 years old GPU and any card from the RX 6000 series including the 6400 is the remarkably better geometry shading, which comes in handy in a lot of modern games. Multi-rendering has improved by leaps and bounds and modern GPUs such as the RX 6400 can go toe-to-toe with GPUs like the 1660 Ti in that regard.
Let's check some 1080p framerates (max settings).
Games like Assassin's Creed Valhalla, Shadow of the Tomb Raider, and Watch Dogs: Legion run at 50-55 FPS without much thermal throttling, which is great. This is slightly better than cards such as GTX 1650, 1050 Ti, and the RX 570 4GB, all of which draw more power as well.
The card can easily reach close to 100 FPS on Rainbow Six Siege, outperforming the RX 6500 XT and the RX 5400 among a few others. The GTX 1650 is hard to beat.
In F1, the card gives roughly 70 FPS whereas the RX 570 can go above 100 FPS.
Far Cry 6 sees the card rendering frames at 65+ per second, beating GTX 1650, RX 570, and the 1050 Ti.
Cards like the 5600 XT, RX 590, GTX 1650 Super, and the 5500 XT 4GB are all slightly better in performance throughout the games, giving anywhere from 5% to 20% higher framerates.
Pricing: Garbage that's gold today
Such a card should be priced around $100, if not lower, in my opinion. AMD has kept the prices high. Forgive me when I say that AMD is essentially selling junk at this point and more than Advanced Micro Devices, they are looking like Advanced Marketing Devices when they pay reviewers and websites to say good things about the RX 6400.
That does not change the fact, however, that the closest Nvidia counterpart, the GTX 1650, sells for $200-250 and is almost 4 years old now (while consuming more power). Cards like the GTX 970 still outperform the RX 6400 while costing only $10-50 more, but the GTX 900 series is a GPU lineup from 2014.
Bottom line? Everything else is either too old or too expensive. And that's why AMD seems to be having fun pushing something like an RX 6400 for $150+. This is a joke, but the best joke you can have right now.
Let me tell you that you should never buy an RX 6400 unless absolutely necessary if it costs above $170. There are a few good options right now: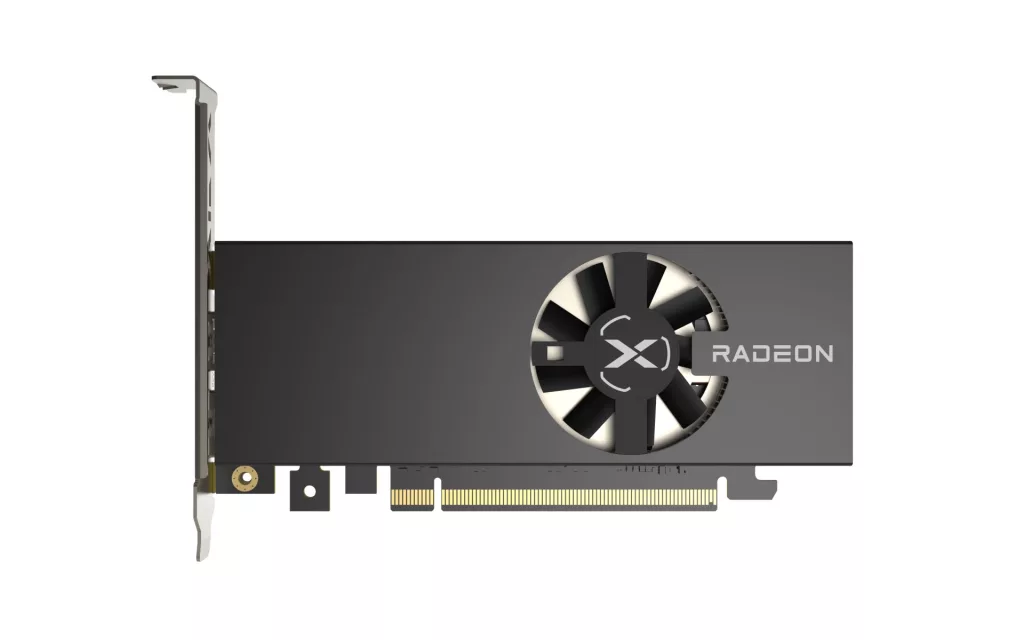 RX 6400 from XFX ($138): The XFX Speedster SWFT105 is a remarkably well-performing version of the RX 6400. After seeing hundreds of reviews and ratings, I can say that this performs slightly better than many other makes. XFX is known for well-cooled cards. The RX 6400 is no exception. It's sleek, low-profile, and doesn't need a 6-pin power connector.

Apart from XFX, you also have:
Note that depending on when you're checking the prices, they will differ from the figures mentioned above as Amazon and Newegg revise pricing based on different factors such as stocks, demand, availability, offers, discounts, and the card's age.
Cooling, power, noise
The temperatures are fairly typical of entry- and mid-range AMD GPUs, hovering anywhere from 75-80°C (167-176F) in most demanding situations. The single fan on the RX 6400 isn't sufficient to cool it below that, and almost all models including the XFX and the MSI versions are noticeably loud when operating over 3500 RPM.
The power draw remains below 45W in most cases even when the GPU is going to its limits.
Final verdict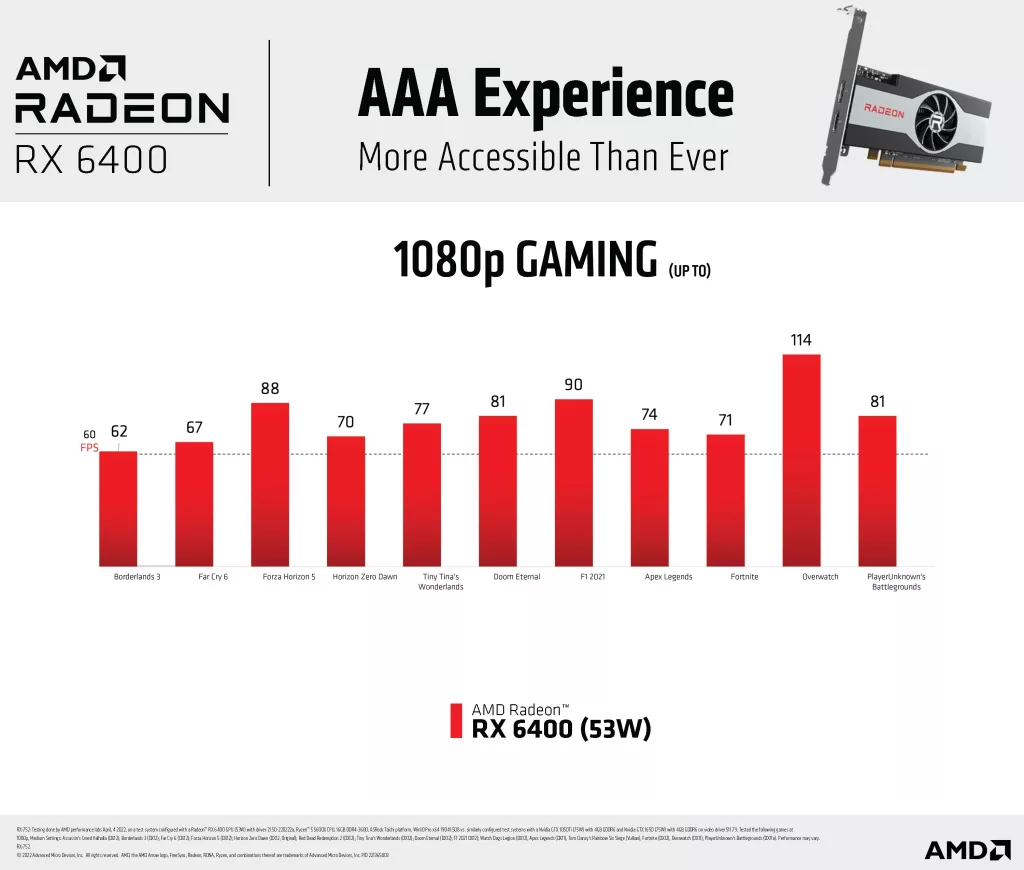 Throughout the review, I have outlined who is the ideal candidate for this card. It's not for everyone and that much was clear before we ran any tests. It fills a niche requirement and we're glad that there's a low-end GPU that can potentially punch above its weight in ideal conditions, though I'd have still liked it to be priced around $100 than $150.
This is a 1080p gaming card that can output 50-70 FPS on most AAA titles from 2020 to 2022.
You might want to seriously consider getting a better GPU on the secondhand market for pretty much the same price. For example, the RX 6600 XT is anywhere from 100-300% better depending on various tests and games and is mostly available on eBay for $200.
Please run the GPU at PCIe 4.0 and not PCIe 3.0. The performance difference is marginal in some cases but surprisingly wide in a few other games.
The CPU can also be a potential bottleneck. Though I tested on a fairly high-end processor (Core i9-10900K), that was purely to not introduce any bottlenecking. As long as you have a good processor, you will get similar results. Very old or entry-level CPUs can potentially introduce bottlenecking and cause lower framerates than what's reported here.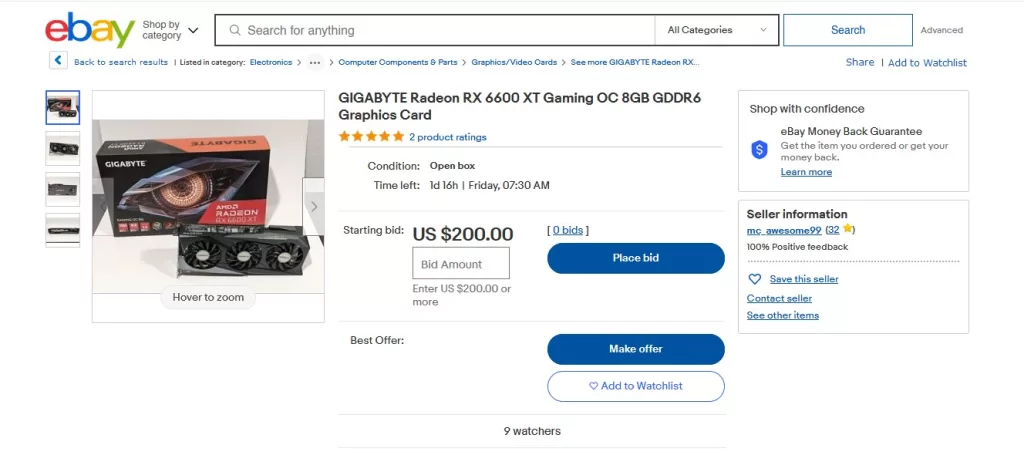 Latest posts by Shane "raven" Watson
(see all)