PCIe Gen5 is here and SSDs for the new motherboards, with all their glory (read chunky heatsinks) are making their way into the market. But do they really justify the higher cost? After all, isn't the SSD only responsible for loading the maps in games?
Well, truth be told, you're likely totally fine with an NVMe M.2 SSD on a PCIe 4.0 connection. There's really no major advantage to spending the big bucks and buying the "next generation" of storage. But there are caveats.
Jump to:
Future-Proofing
First of all, any gamer wants to future-proof their system and hardware. If you're going to buy a PCIe Gen5 motherboard and GPU in the near future, then why not invest in an SSD right now?
If you need an SSD and are looking at the next-generation option, then you're not making a bad call at all buying one now. In the next 1-2 years, when you buy proper hardware, it will go nicely with everything else and the upgrade will be seamless.
Gen5 SSDs are backward compatible, meaning you can use them in any motherboard that has an M.2 slot. The speed will be capped at the PCIe 4.0 maximum speed, of course (half of Gen5).
Bigger Games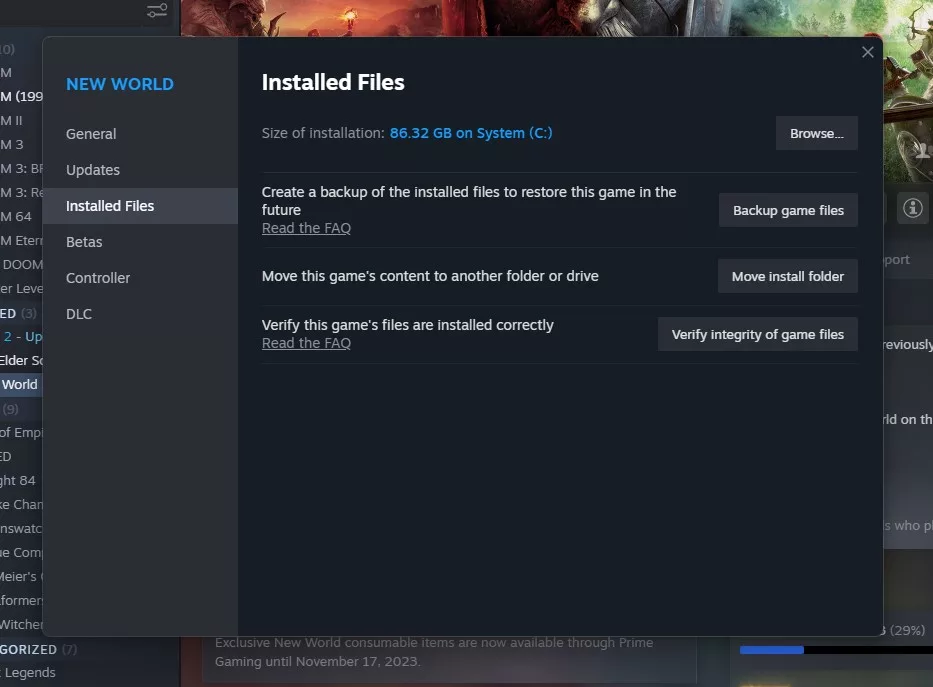 Games are growing in size. After New World released its major upgrade that they packaged as a paid expansion with hardly 2-3 hours' worth of additional main questing and, finally, mounts to ride, Steam downloaded tens of GBs of additional updates after the main one over the next several days. It became so painful I stopped playing the game altogether for a few days (and rediscovered the joys of ESO).
But that's not all.
Games now need to load larger textures as 4K monitors are becoming more common. According to Microsoft UWP documentation, "Most games, at some point, load resources and assets (such as shaders, textures, predefined meshes or other graphics data) from local storage or some other data stream … For example, the meshes for polygonal objects in your game might have been created with another tool, and exported to a specific format. The same is true for textures, and more so: while a flat, uncompressed bitmap can be commonly written by most tools and understood by most graphics APIs, it can be extremely inefficient for use in [a] game."
All these assets, models, meshes, textures, and even actual footage and sound bites need to be loaded into the game when the room is getting hotter game is running. The majority of this happens in real-time, though different games optimize different aspects differently, for example, some games are notorious for loading the map, common assets, and a bunch of other stuff during launch, increasing game launch time so that the rest of the gameplay is smoother.
With bigger games and files, SSDs that can do the heavy lifting better will certainly be a prerequisite if you wish to play the best games of the time. Most popular AAA games offer a large world (most are open worlds to begin with). And large worlds need to load a lot of stuff. A Gen5 SSD is more like the need of the hour than a luxury, from this perspective.
Not to mention you will be able to install and move games faster as well.
Performance Gains with Gen5 NVMe SSDs (vs. Gen4)
Each new generation of PCIe theoretically doubles the bandwidth. So, if a Gen4 NVMe SSD gives you read/write speeds in the 5000-7000Mbps ballpark, you can expect 10,000Mbps read/write with Gen5.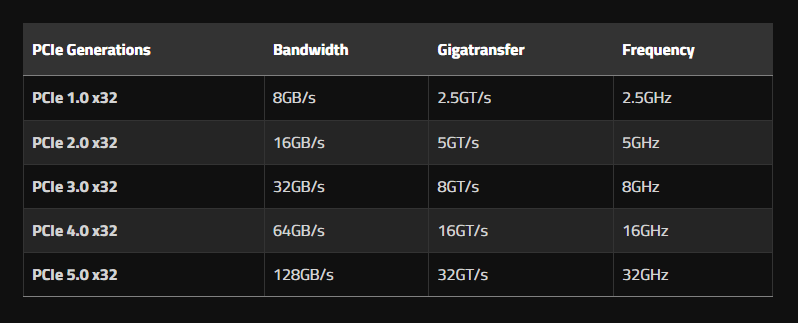 But let's be a little more practical. What does it stand for in the game? What can you truly expect?
With everything else being the same, two systems, one with a Gen5 SSD and another with a Gen4 will have these improvements:
Pretty much say goodbye to loading screens, map loading, in-game loaders, etc.
Some in-game performance gains can be expected, particularly in games that need a lot of assets or large assets to be streamed from storage. This means smoother gameplay, reduced texture pop-in, and more responsive open-world environments in general.
Game hoarders, gamers who regularly install new games and move game files, and those who play games that receive regular updates will face significantly less downtime during disk processes.
Faster SSDs provide a slew of non-gaming benefits. Faster booting, file transfers, updates, scans, etc. as well as better video editing and content creation work.
Also read: M.2 vs. SATA vs. NVMe vs. PCIe 5.0 SSDs
Why Not to Buy Gen5 SSDs Right Now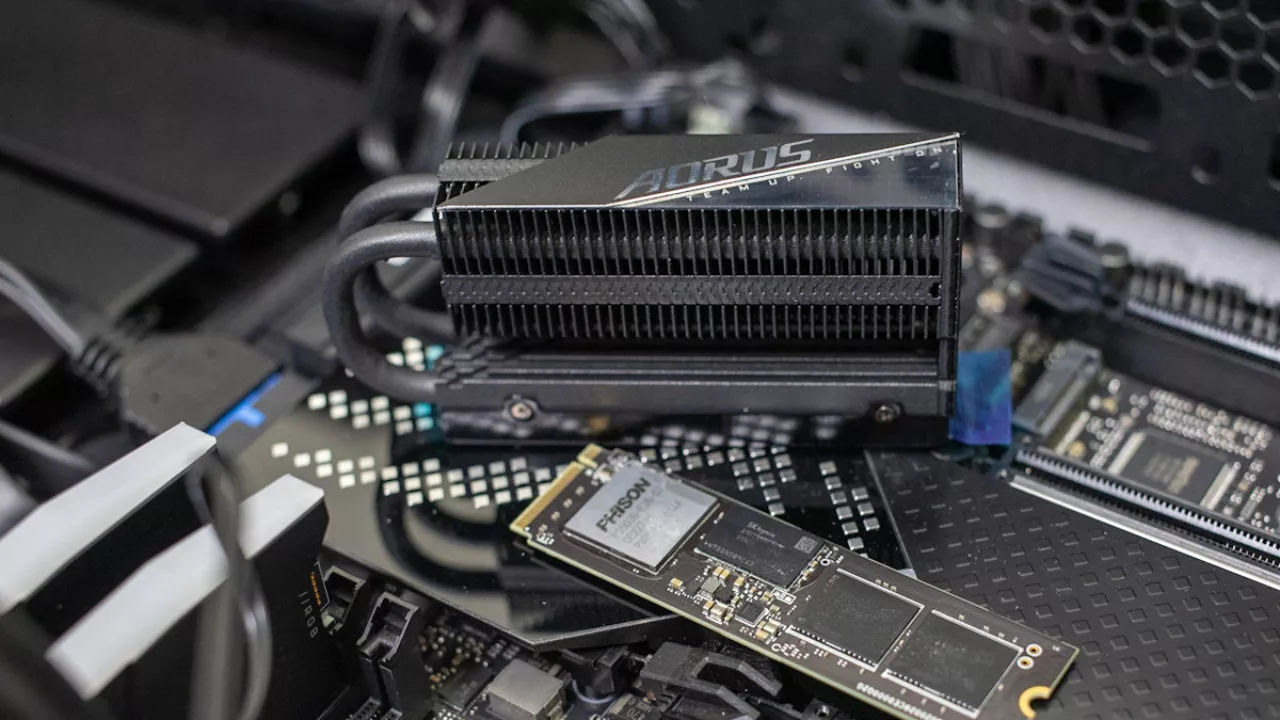 All that being said, I'd be remiss to not note that SSDs don't save you from the vast majority of game-related problems and pains.
They don't influence FPS in the game. They don't make anything look prettier. And you'll still be flamed if you're disconnecting halfway through objectives in your favorite MOBA poison.
What's more, they just add to a typical gamer's troubles:
Gen5 SSDs generate lots of heat, needing a specialized heatsink and cooling. You'll probably need to invest in more fans or a better, roomier case. If you also have a big GPU that is directly venting its heat on the SSD, you will need to find a solution for that as well.
If you're low on budget, then the combined expense of buying a Gen5 SSD and a motherboard that can support it (also Gen5) can be a dealbreaker. For instance, an ASRock B60E (AM5, mini-ITX) with all the future-proofing (DDR5, PCIe 5.0, WiFi 6E) and a Corsair MP700 M.2 2280 2TB SSD will run you up $290+$290 (yep, a whole motherboard for an SSD's price) = $580. You can get an RX 6800 XT for $500-550.
---
These SSDs are fast, and gamers who can afford them, want to future-proof their system, or happen to have a niche requirement for them can always buy one. But at this point, there are definitely dealbreakers with PCIe 5.0 SSDs.
Overall, at this point in time, it could be a bad bet, financially speaking. The performance gain inside your favorite game will not be sufficient to justify the big price tag, especially if you're already playing on an NVMe M.2 SSD (Gen4).
That pretty much sums it up. Whether it's the right investment for you depends on a variety of factors. Budget, future-proofing, special use cases, extra investments, etc. all factor in. Mostly, I'd recommend mid-end gamers to steer clear of Gen5 SSDs and motherboards for at least the end of the year, and revisit this early next year.
Latest posts by Abhimanyu Shekhar
(see all)