In this guide, we will be talking about the 6 absolute best gaming headsets to have been released up until now, with the clear winner being Arctis 7X from SteelSeries. The majority of these wireless gaming headsets can be used as wired as well. Some provide aux, while others provide different USB connectivity options.
All of these are top-of-the-line gaming headsets for modern gamers. Even if disadvantages are mentioned, such as "poor soundstage", it still means that the soundstage is comparatively better than the majority of other headphones, specifically those not mentioned in this article.
Note: Most images taken from one of the best sources of unaffiliated and extremely detailed PC hardware ratings: RTINGS.
7 best gaming headsets
Wireless gaming headsets come in all shapes and sizes (and two colors). Given below are the absolute best in terms of sound, stability, comfort, fit, battery life, looks, mic quality, and connectivity/compatibility.
1. SteelSeries Arctis 7, 7P, and 7X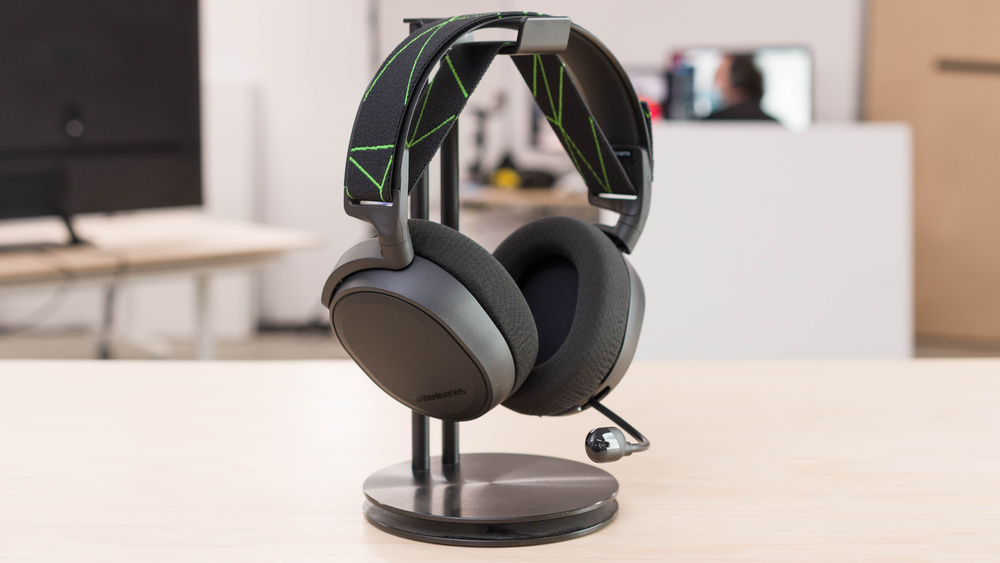 SteelSeries' Arctis series is the undisputed king. Since its release, the Arctis 7 series has been a trendsetter. There is hardly anything wrong with this headset. Amazing all-rounder already, SteelSeries also happens to come up with even more improvements on top of their bestseller with these new iterations.
Looks great.
Comes with graphic EQs and presets.
Good neutral sound with a comfortable fit.
Boom mic performance is also best at this price point.
Poor noise isolation, inconsistent bass when wired, and quite bulky in build – making it unsuited for travel, calls, and work or sports use.
Note that the 7P is for PlayStation and the 7X for the Xbox Series X/S. The Arctis 7X is also the most-recommended console headphone for all types of consoles including the Switch. It is also highly recommended for mobile phones, laptops, and ultimately desktops as well.
This is simply the best out there as of writing this guide.
A few caveats:
The 7P doesn't work on Xbox, but the 7X works on both, Xbox and PlayStation.
The 7X only supports Chatmix with Xbox.
The 7P doesn't support Chatmix on PC. It supports Sidetone on PlayStation.
The 2019 Arctis 7 is the OG when it comes to PC + console headsets with Chatmix on PC.
It's simple. If you never plan to play on Xbox, you can buy the 7P. If you don't plan to play on PlayStation, buy the 7X as it supports all devices including PS, Xbox, Switch, PC, and Android. At this point, it's only a matter of pricing between 7X and 2019 7.
2. Razer Kraken V3 Pro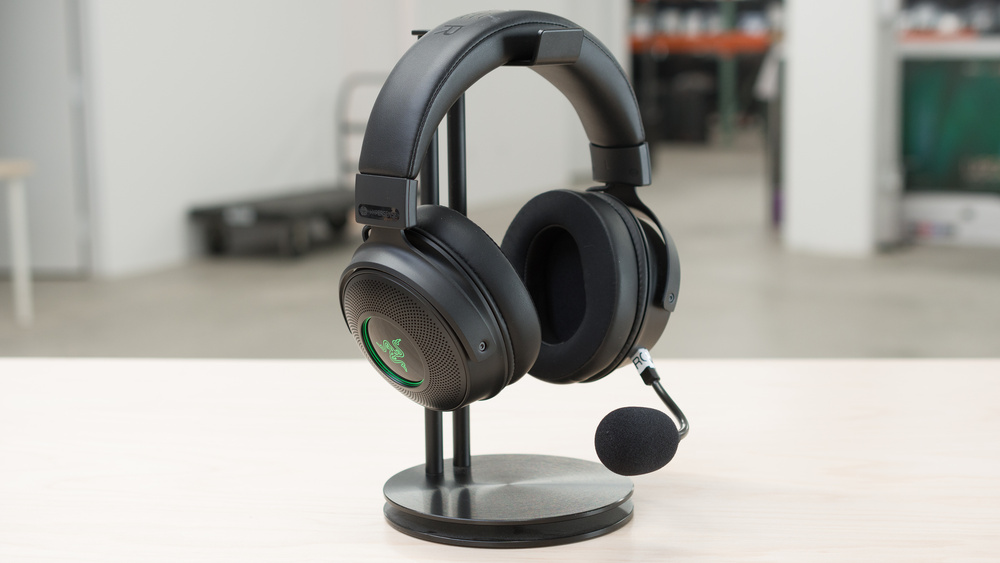 With beautiful 10-band graphic EQs and presets and strong build quality, the Razer Kraken V3 Pro is for all of those gamers who don't want the Arctis 7/7X. The Kraken V3 Pro comes with some extra boom.
Apart from a poor passive soundstage, inability to effectively cut out bass-range noise, and a clunky build, there's nothing wrong with Razer's Kraken V3 Pro. It has amazing sound quality, it is very comfortable, it has great support for cutting mid-range noise, and good overall boom mic performance.
3. Logitech G Pro X Lightspeed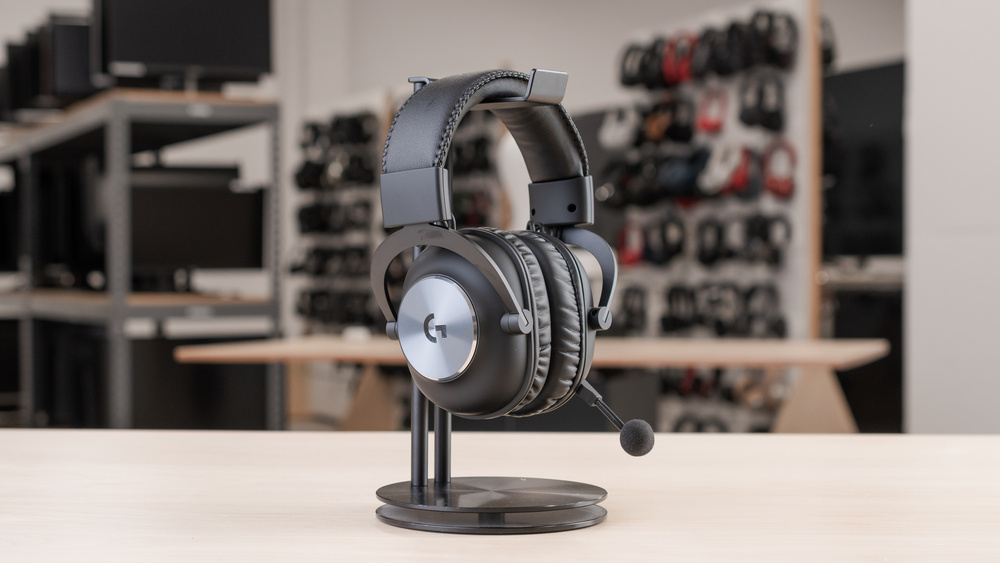 Incompatible with the Xbox One.
A good neutral sound profile combined with stronger high-, mid-, and low-treble makes the Logitech G Pro X Lightspeed one of the best gaming headsets out there. The graphic EQs and presets can be used to eliminate any inconsistent treble or bass delivery pretty effectively.
The G Pro X Lightspeed has a poor soundstage and if it's a bad fit on your head, then pretty inconsistent audio delivery. It fails in terms of portability and noise isolation performance but that's not something you actively need while gaming.
Its detachable boom mic and low latency make it one of the best headsets in general. PS4- and PC-specific optimizations as well as customizations via the gaming software make it a few of the best gaming headsets. The headset also has great noise handling across the board and adjustable mic settings.
The G Pro X Lightspeed also doesn't have a USB or aux to connect to your device with a wire. Though you can use the USB-C to USB-A cable to connect to your PC and use the G HUB, no audio can be played via this connection. The amazing battery life (almost a full day) makes up for it.
Note that the Logitech G Pro X (non-Lightspeed) also exists. That one is a wired headset.
4. Xbox Wireless Headset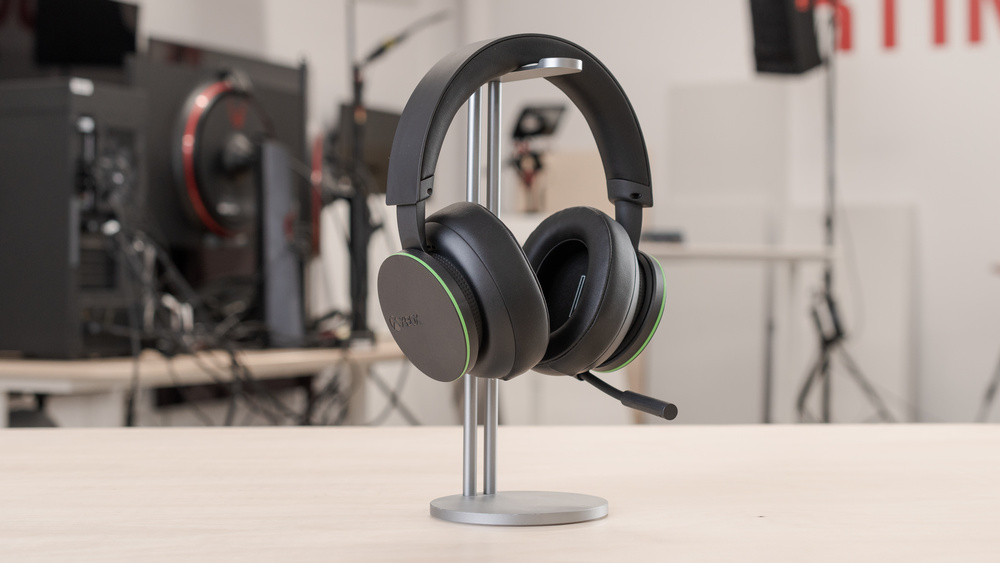 Works with PCs as well as Xbox One and Series X/S.
Not recommended for sound mixes thanks to a poor passive soundstage and inconsistent bass delivery (not to mention the out-of-the-box bass-heavy sound profile which has to be tweaked more often than not), the Xbox Wireless Headset is one of the most commonly used and recommended gaming headsets out there.
The Xbox Wireless headset features a long battery life. Add to that a comfortable and well-built design and you have a headset that can beat more expensive options right out of the water. Its recording quality is also good but non-Bluetooth latency is remarkably high which can produce audio lag.
5. Razer BlackShark V2 Pro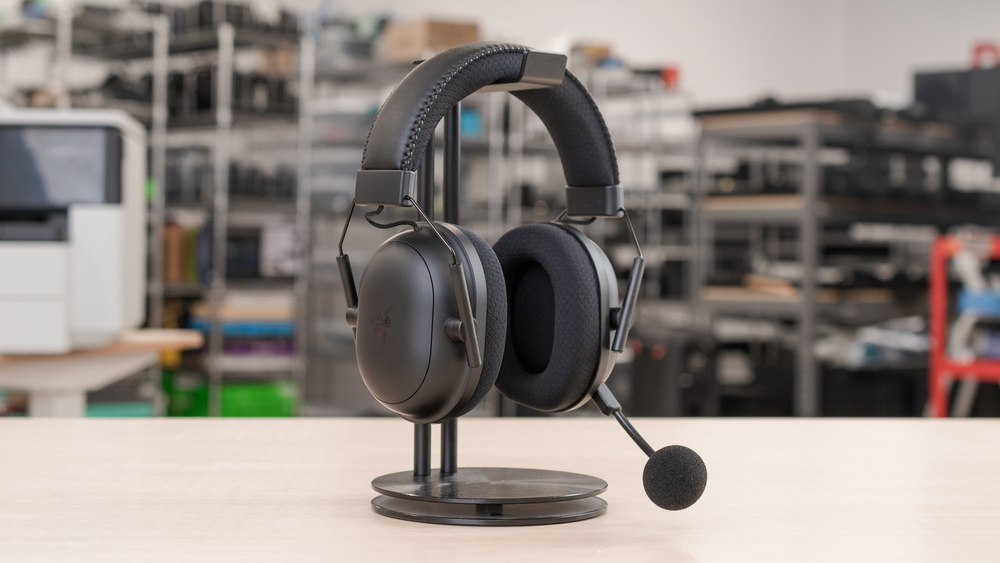 The V2 Pro is the wireless version of the BlackShark V2. The USB is incompatible with Xbox. Wired gaming is only possible on PC and PlayStation.
Great-looking and extremely comfortable, this headset has an above-average neutral sound profile out-of-the-box. The 10-band graphic EQ quickly solves any inconsistencies you face, of which a bass-heavy and muddy sound are the most likely. The headset is quite comfortable and stable in terms of fit but at the expense of being overly bulky – not suitable for smaller heads.
The boom mic is detachable.
6. Roccat Syn Max Air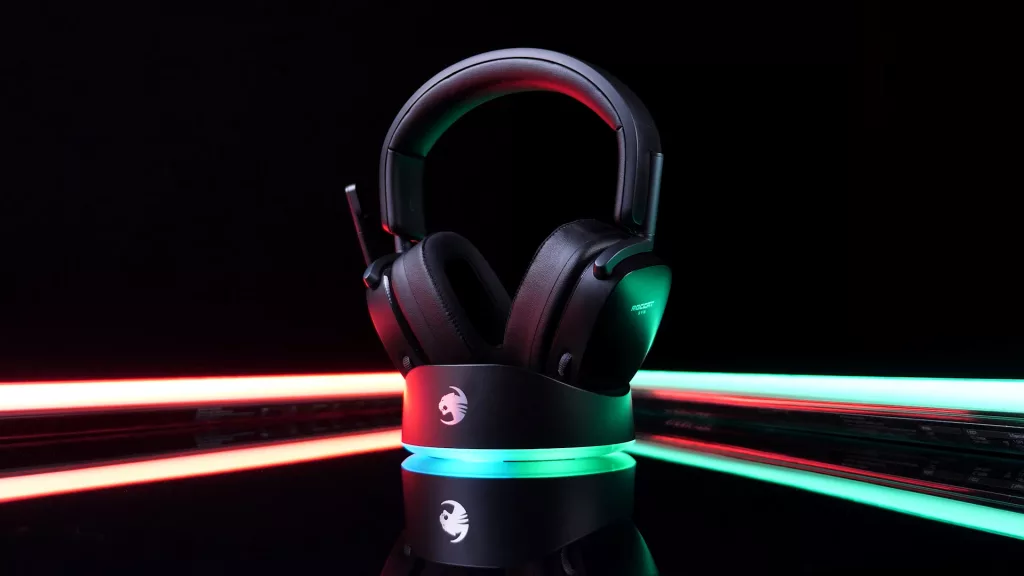 Roccat has recently made some excellent improvements in its gaming headsets and come out as a stiff competitor. The Syn Pro Air had plenty of rough edges and the majority of users as well as tech reviewers were glad to point those out. It seems as if Roccat has taken heed of every shred of constructive criticism and used it to create a high-quality gaming experience for gamers but not with a V2, as most brands do, but a standalone product. Enter the Syn Max Air.
Comes with a magnetized rapid charge dock/wireless receiver with RGB.
Very comfortable even with glasses on. Has a volume dial (doesn't work with a Bluetooth connection for some reason), power button, mic monitor wheel, and a Bluetooth button.
Not perfectly balanced, but great soundscape for gaming purposes with 3D audio.
Detachable mic with excellent sound quality (TruSpeak) that is flip-to-mute (so no dedicated mute button).
The striking "cuboid" earcups are a refreshing change and have cooling gel inside the breathable fabric for a "true" contact.
Honeycomb RGB lighting.
2.4GHz transmitter, wireless (Bluetooth), compatible with Windows, PS4/PS5, Switch, smartphones.
Naturally, if you're after audiophile-grade sound quality or the most balanced soundstage, this isn't the right gaming headset for you.
If you had to compare it, I'd say the Turtle Beach Stealth 700 Gen 2 Max (Turtle Beach is Roccat's parent company) or the Arctis Nova 7 are pretty similar in specs but indeed offer a longer battery life. This, I believe, is one thing that Roccat needs to work on in the future.
Syn Max Air has remarkably better audio quality and performance than Syn Pro Air had, as well as crucial ergonimical improvements, but most importantly, with its help Roccat now competes with headsets such as BlackShark V2 Pro (previous one), which is no small feat. Of course, Razer can outsell a comparatively smaller brand like Roccat by giving a better price as they have many sources of income to make some deliberate losses seem insignificant. But in terms of performance, quality, and comfort, I'd say the Syn Max Air has done the gamers a great service.
Syn Max Air is the most expensive of the lot at $200, though we like how Roccat has brilliantly amped up the quality and performance across the spectrum for their gaming headsets ranging from $20 to $200!
7. EPOS H3 Pro Hybrid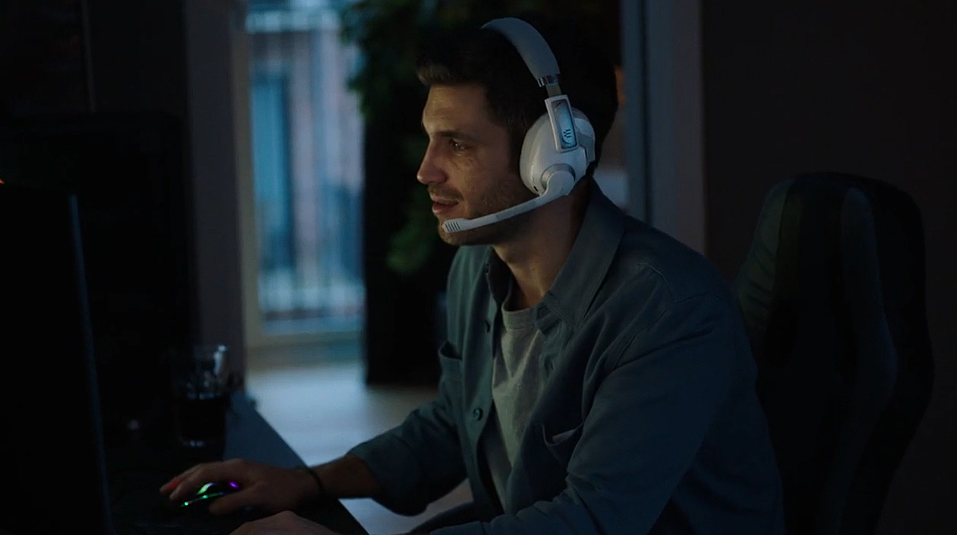 Expensive for a reason, the EPOS H3 Pro Hybrid is the last on our list. It is lower than the others definitely not for sound quality or noise-canceling inadequacies, but rather because of its price point.
It is everything a gaming headset should be. With active noise canceling, a detachable boom mic, exceptionally clear sound quality, amazing comfort for long gaming sessions, and compatibility with all devices and consoles – the EPOS H3 Pro Hybrid leaves little to be desired. Finally, a strong build quality accentuates its overall features and makes it one of our top picks for wireless gaming.
The mic is strictly for gaming and streaming and not recording the best-quality voice.
14 alternative picks
Wait, I already talked about the top headsets, didn't I? Is this some glorified "honorable mentions" set? Well, not exactly.
Not all of us want the best in terms of sound quality or ergonomics. Sometimes, we just want something that looks good or has that one nifty feature. Here are the non-best gaming headsets that have sufficiently good quality in terms of sound, mic, and everything in between – but are a little different from the rest (categorized by brand/series).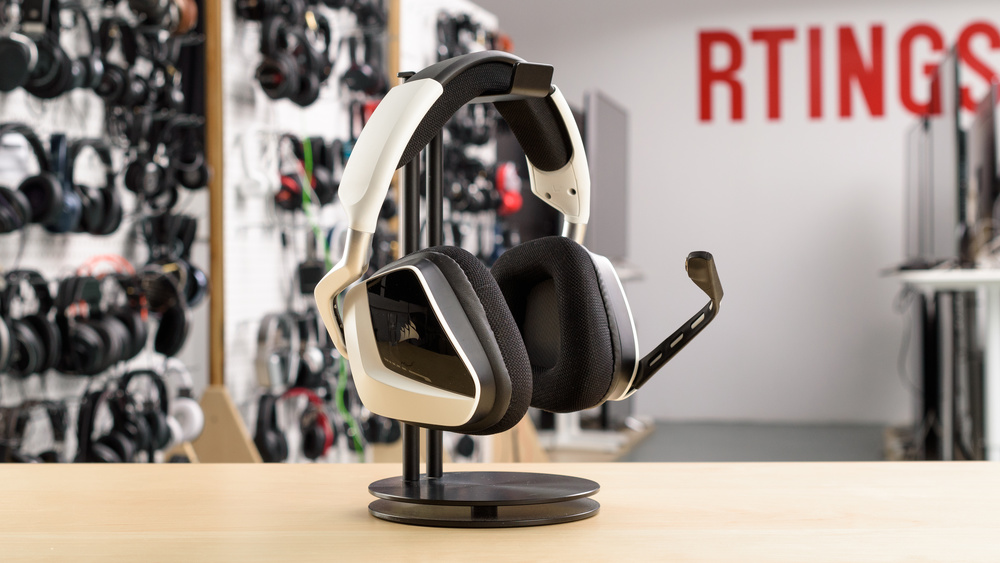 Corsair Void RGB, Virtuoso RGB, HS80, and HS70
Razer Kaira Pro and Barracuda X
HyperX Cloud Flight S, Cloud II, Cloud Alpha, Cloud Stinger S, and Cloud Orbit S
Astro A50 Gen 4 and A40
Logitech G733 LS and G435 LS
Turtle Beach Stealth 700 and Elite Atlas
Audeze Penroze X and LCD GX
SteelSeries Arctis 9X, Arctis Prime, and Arctis 5
Creative SXFI Air
Roccat ELO 7.1 Air
Asus ROG Delta S
JBL Quantum 800 and One
Victrix Gambit
Alienware 7.1
All the above offer something different in terms of connectivity, looks, miscellaneous features, or sheer sound quality and balance. You will find a lot of HyperX headsets there, but none in the top 6. Well, generally, HyperX gaming headphones are known to be durable and affordable with excellent noise handling capabilities. But their affordability makes them lose out a little in terms of features and quality. Pretty much the same goes for Corsair and Astro headsets here.
So, which headset is the best for gaming?
Undoubtedly, the SteelSeries Arctis 7X is the best gaming headset in 2022. It is closely followed by Razer Kraken V3 Pro, Logitech G Pro X Lightspeed, Xbox Wireless Headset, and the Razer BlackShark V2 Pro. If budget is not a concern, then the EPOS H3Pro Hybrid is actually better.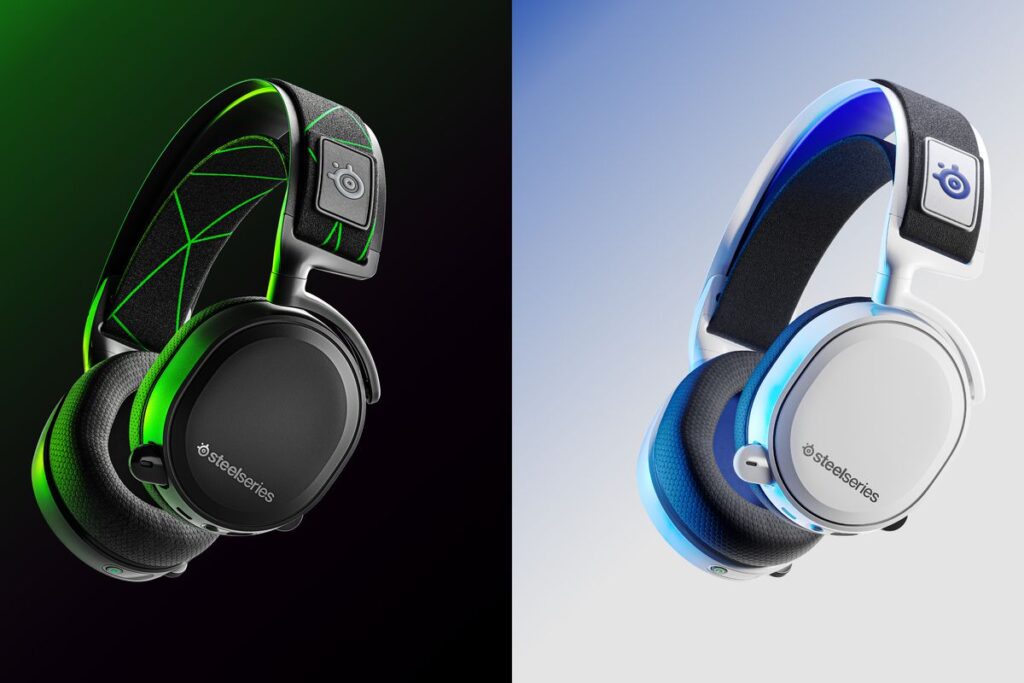 What is the best cheapest gaming headset?
The Arctis 1 at $30 wired gaming headset is the cheapest best gaming headset out there.
If you want to go away from all these, the HyperX Cloud Stringer Core 25 and the Razer Kraken X Ultralight at $25-30 are our best cheapest picks.
What is the best gaming headset under $100?
Again, the best gaming headset under $100 is the SteelSeries Arctis 1.
What is the best gaming headset under $500?
All the top 6 headsets we mentioned are below $500. Consequently, the best gaming headset under $500 is the Arctis 7 ($240).
What are the best gaming headphones for mobile?
The Arctis 7X is recommended while others also work well.
Is it worth getting a gaming headset?
Most definitely. A gaming headset improves the sound quality. All gaming headsets undergo some testing for ergonomics and long-duration usage comfort. The ones we have listed are all positively reviewed by users and tech reviewers alike. They are the most well-balanced feature-loaded headsets a gamer could ever ask for.
The shift from a normal headset or a cheap headset to one of these is going to be like graduating from GTX 770 to RTX 2080, at least, or from 30+ FPS on medium settings to 60 FPS on high settings. In a nutshell? Orgasmic. Cosmically pleasing. Something to make you smile.
Also read: Building the most average gaming PC – what other parts do you need for the world's most hardware-average gaming PC?
Latest posts by Earl "sloth" Richards
(see all)