Tired of seeing those skyrocketing prices? Don't want to spend over $1000 just to play your favorite new game at 60 FPS? Well, here is what you want to buy to build the statistically most average gaming PC in 2022. Building a gaming PC shouldn't be overly expensive and this "average" build will give you decent gaming performance with a few small compromises (no RTX, no 4K, etc.).
The process was simple. I have taken the data from:
This allowed me to come up with a list of the most used components, including the GPU, CPU, RAM, resolution, storage, chassis, and more, for gaming purposes. I double-checked all data and filled in the gaps (mainly for the chassis, PSU, and storage) from user reviews on Newegg and Amazon bestsellers.
And of course, most importantly, to make the results as close to the averages as possible, I have also thrown in my own specs into the mix. Needless to say, it balances all the data perfectly.
Note: Wherever a % is mentioned, it means as per the Steam Hardware Survey. This survey gives us historical results. The other part of my research (on PCPP and Reddit) gives us 2022-specific results.
GPU: Nvidia GTX 1060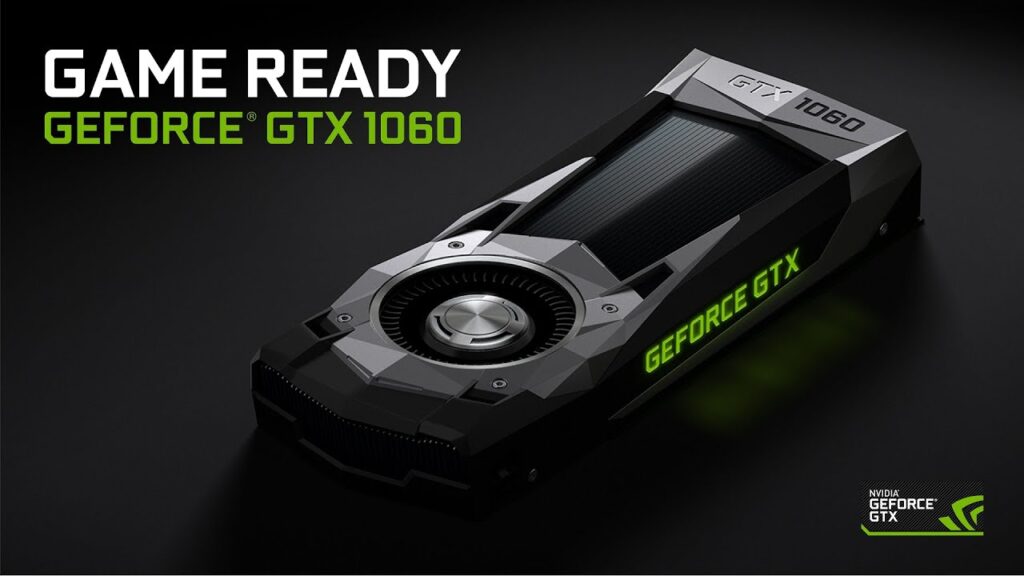 The GTX 1060 is the most used graphics card with a 7.74% market share. The average VRAM, however, is 8 GB. The GTX 1060 only has 6 GB and the next ones on the list have 4 GB (GTX 1650 with a 6% share and 1050 Ti with a 5.6% share). The 8 GB VRAM applies to 23% Steam gamers, meaning it's the second-highest segment that has the GTX 1060 players (6 GB VRAM is 22.4%).
Recent favorites
PC builders on Reddit and PCPartPicker had some other favorites as well in the first three months of 2022. These were (from most to least):
Nvidia's GTX 1060 (yes, remains to be the favorite), 1050 Ti, and 970
AMD's RX 570, RX 580, RX 6500XT, and RX 6600
CPU: 4-core 2.3-2.69GHz Intel processors
So, the survey doesn't give the exact processor names. We have two parameters: the CPU has to be 4-core and has to be between 2.3GHz and 2.69GHz base frequency (not Turbo or max). Now, we can simply run a filtered search on any website that has all the processors.
But there are a whopping 111 Intel processors matching this as it's such a low cap, so let's only focus on Core i3, i5, and i7 ones. Also, let's skip the first few generations (specifically generations 1 to 4). This means we are only limiting ourselves to these microarchitectures: Broadwell, Skylake, Kaby Lake, Coffee Lake, Ice Lake, Comet Lake, Tiger Lake, and Alder Lake. Out of these, the Ice Lake is a mobile series (apart from Xeon server CPUs), and the Tiger Lake desktop processors all have a minimum base clock of 3.2GHz, so that's out too. From 111, we now have only 5 remaining processors, all i5, that fit the bill. Not bad.
Core i5-6400
Core i5-7500T
Core i5-6500T
Core i5-7400T
Core i5-6600T
All are LGA1151 Skylake processors. The "T" processors are power-optimized.
The 6500T and 7400T are both slower. The highest performer in the set is the i5-6600T (CPU Mark 5655, highest single-thread rating among the 5). Let's roll with that one.
According to the survey, 73% of people are using processors with HyperThreading.
Recent favorites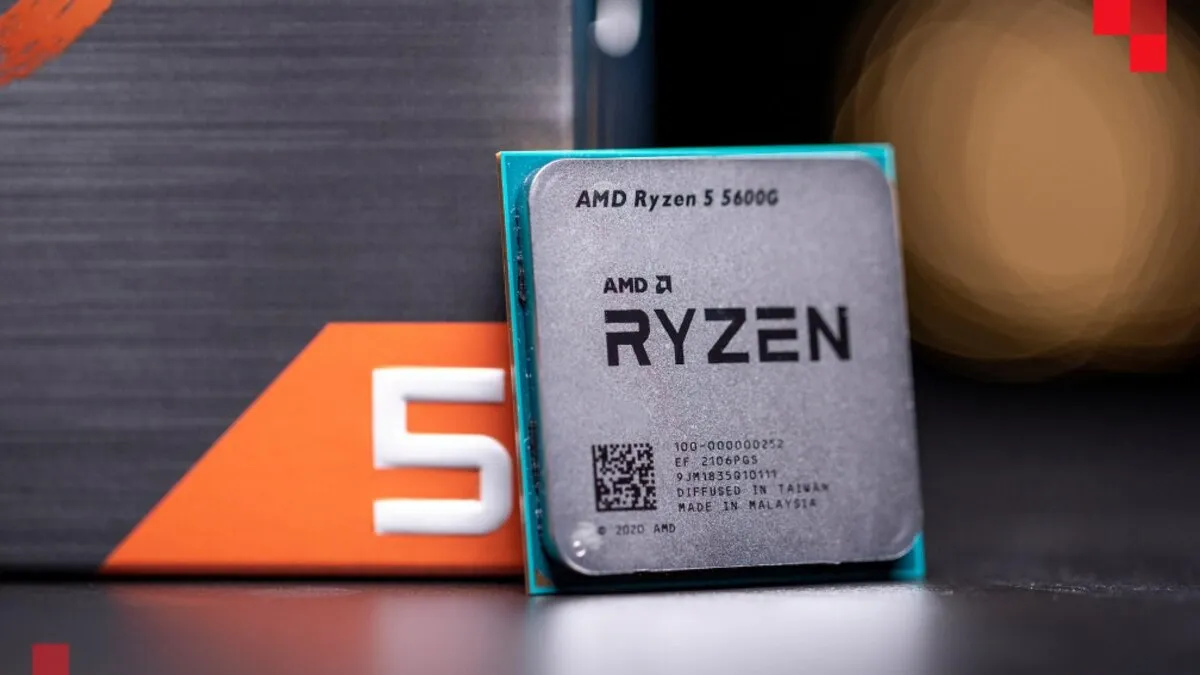 PC builders on Reddit and PCPartPicker had some other favorites as well in the first three months of 2022. These were (from most to least):
Core i3 10400 and i3 11400
Core i5 12600K
Core i7 4770K, 8700K, and 9700K
As for AMD:
Ryzen 5 5600G (more favored than any Intel processor)
Ryzen 5 3600
Ryzen 5 5600X
RAM: 16 GB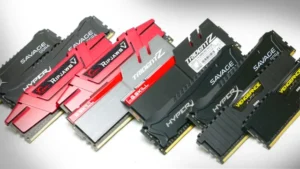 50.55% of people are using 16 GB of system RAM. This is perhaps the only thing that's not so "low-end". Even high-end gaming builds usually have, or at least start with, 16 GB of RAM. Don't trust people who tell you that your PC needs 32 GB of RAM. That's most likely overkill.
And remember, if you are building a PC, it's better to get 2x8GB sticks so you can run them in dual-channel mode. A single 16 GB stick will run in single-channel mode, which is slightly slower. The obvious exception is if you are thinking of upgrading with another 16 GB stick soon.
Resolution: 1080p
The 1920x1080p resolution tops the list. A gigantic 67.5% of Steam users are in the coveted Full HD sweet spot. This is perfectly sensible given how most gamers would rather spend more on other components than a higher resolution monitor. A few other factors might be at play here:
The jump from 1080p to 1440p, the next "breakpoint", so to speak, is not a huge difference. It's like going from 75 Hz to 144 Hz, frankly. Sure, the 69 more frames are nice (right) but it's not world-changing.
Going from 1080p to 4K is a visually stunning jump, something you can equate to gaming on 60 FPS vs. gaming on 120+ – but the price difference is simply too much to bear. It's better to add a RAM stick or expand storage with an SSD than to go for a 4K monitor for most gamers. Or even buying a new game with that money.
Going higher in resolution actually decreases hardware performance, unlike other upgrades you can do to your gaming PC. It improves visual fidelity at the cost of lower FPS. With most players running low- or mid-tier hardware, it makes little sense to upgrade to higher resolutions, especially when just buying a new GPU for higher framerates is not so common.
1080p has no drawbacks. Not upgrading to the RTX series means you don't get hardware-accelerated ray tracing, not upgrading to modern processors means some titles may bottleneck, and so on. There's no such issue with not upgrading beyond 1080p. It just works.
Storage: 1TB+

50.8% gamers have 1 TB+ storage. Given the other choices of this average gamer, it's a no-brainer that the 1 TB in 1 TB+ is a mechanical, good old HDD spinning at 7200 RPM. The additional space might be another hard disk or an SSD. Almost 14% of players have 750-999 GB storage, most likely meaning a single 1 TB HDD or SSD.
Chassis: Lian Li PC-O11, Fractal Design Meshify C, and Corsair 4000D
Combining Newegg's bestsellers and Amazon's highest-rated, the Lian Li PC-O11, Fractal Design Meshify C, and the Corsair 4000D are the best computer cases. All three come with tempered glass. Meshify C and Corsair 4000D are both ~$100 whereas the Lian Li PC-O11 costs ~$210.
There are cheaper options with RGB, sure. But overall it feels as if RGB isn't all that important after all.
Let's compare the three ATX mid towers.
Corsair 40000D ($105): Black/white. Bottom PSU. 6 fans capacity. 7 expansion slots. Front 2xUSB 3.0. Launched in July 2017.
Fractal Design Meshify C ($100): Black/white. Bottom PSU. 6 fans capacity. 9 expansion slots. Front 1xUSB 3.1 Type-C. Launched in September 2020.
Lian Li PC-O11 ($210): No black option. Rear PSU placement. 9 fans capacity. 8 expansion slots. Front 2xUSB 3.0 / 1xUSB 3.1 Type-C. Launched in April 2021.
The PC-O11 is simply bigger and heavier, giving more options in terms of bigger GPUs, CPU coolers, and PSUs. It can hold 3x120mm fans in the top, middle, and bottom (or 2x140mm on top).
I would gravitate towards the black Corsair 4000D out of the three for the purpose of this average build.
Let's build the final PC! Other parts, cost, and performance:
So, here we have the final, most average gaming PC build:
Video card: Nvidia GTX 1060
Processor: Intel Core i5-6600T
RAM: 16 GB
Monitor resolution: 1080p
Storage: 1 TB HDD + 250 GB SSD
Chassis: Corsair 4000D
Patching up our parts list
Personally, I don't hate this build. But there are some changes we need to make.
Processor
Go for the more recent favorite processors rather than the Steam user average. The Ryzen 3600 is my recommendation, so let's swap that 6600T with one that's ~1GHz faster, 4 years more recent, comes with 6 cores, absolutely crushes the 6600T in terms of performance across the board, is ~$40 cheaper, and comes with a damn cooler.
Storage
I would also make another change. If you already have an HDD then don't bother but if you are building from scratch, the average storage can be something like a WD Blue 1TB HDD + a 256 GB SSD, let's say the ADATA XPG SX8200 Pro 256 GB. This will net you around $80. Alternatively, you can ditch the average and go for the Intel 660p M.2 1TB SSD which is $88.
And we are good to go!
I will then add a few essentials like a standard motherboard and a good PSU. A UPS, mouse, keyboard, headphones, and other peripherals and accessories I will leave to your better judgment.
Note: I am assuming you don't badly want to use the USB 3.2 Type-C speed on the port offered by the Corsair case. If you do, you want a more expensive motherboard. I am also assuming you are not very likely to invest in a more robust CPU cooler. If you are okay with simply USB 3.0 speeds and with the stock AMD cooler, then here is the final build:
Video card: MSI GeForce GTX 1060 6 GB Gaming X
Processor: Ryzen 5 3600 6-core 3.6GHz
Motherboard: Gigabyte B450 AORUS PRO WIFI (BIOS F40 needed)
RAM: Corsair Vengeance LPX 2x8GB DDR4-3600 CL18
Storage: Intel 660p 1TB M.2 2280 PCIe NVMe 3.0
Chassis: Corsair 4000D Airflow ATX Mid Tower
PSU: Corsair CV 500W 80+ Bronze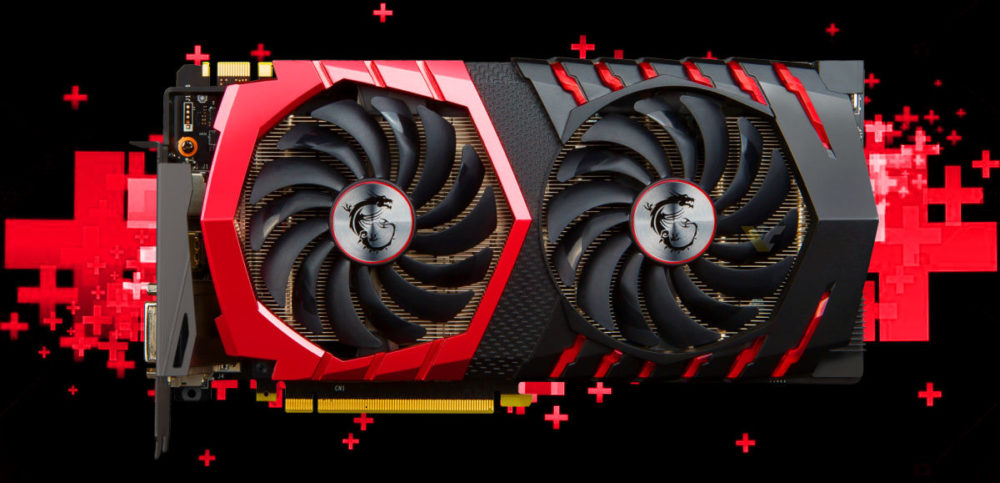 Cost of the most average gaming PC
Remember, we set out with a goal of sub-$1000. This PC will cost you ~$970 at Newegg (with cheaper sellers and used units also available to cut down costs further). I would recommend tracking prices for a few days before placing your order.
I would also recommend checking other sources such as Amazon, Ebay, Microcenter, and even Best Buy. Assembling your PC by ordering different parts from different sources is a good trick if you manage to save some money in the process.
Performance of the most average gaming PC
Of course, I don't know what games you play specifically. For example, I play Dota 2, Age of Empires, Civilization VI, and sometimes a replay through Witcher 3 sounds like fun. This PC will easily give me 60 FPS on all those titles. But you are not me.
Majority of the games like GTA V, Apex Legends, Warzone, Fortnite, RDR2, PUBG, FIFA 22, Minecraft, Cities Skylines, CS:GO, Forza Horizon 5, The Witcher 3, Assassin's Creed Valhalla, and so on actually have a good review score (80+ out of 100) on PC Game Benchmark, which is good.
Newer titles like Cyberpunk 2077, God of War, Elden Ring, Warhammer 3, Dying Light 2, etc. also have remarkably good scores.
All in all, this is a powerful PC.
Debunked PC gaming myths
Surprisingly, you will find that a lot of gaming notions are not really true at all, and possibly only apply to elite gamers, who are sort of ruling over the others by hijacking discussions all over the internet or showing off their heaviest hardware to draw some ire. Few of these myths:
Myth 1: 1080p gaming is dead
It's not! The majority of gamers and computer users, in general, are using exactly 1080p monitors. 1080p was the goldilocks zone and remains to be the best cost-effective solution for good gameplay.
Myth 2: HDDs are dead
Well, think again! The majority of the gamers are rocking 1 TB storage. These are the same gamers with GTX series cards and less than 3.0 GHz processors, so I doubt we are talking about 1 TB SSD storage, given how these results are mainly from before Intel launched the 660p. HDDs are, again, the most cost-effective solution for good gameplay. Not to mention we like extra GBs to store our stuff.
Also read: Is an SSD necessary for gaming? What does it actually improve besides loading times?
Myth 3: Ryzen processors have beaten Intel
Not by a long shot! Though it's true that Intel's market share has been reducing and that Ryzen processors truly deliver better performance at the same cost, there is still a long way to go for AMD to actually stand head-to-head against Intel. Intel's gigantic market share is because of the significantly more years it has been in the business. We read news about Ryzen "finally" beating Intel in terms of sales every once in a while. Not so true after all when seen globally.
Myth 4: Low-end gaming PCs are using 8 GB RAM
It was surely both refreshing and surprising to see that only 32% of people use 8 GB or less, while 50.55% have already moved on to 16 GB. Even though the other parts can't run AAA titles at 60+ FPS consistently, gamers sure like to increase their RAM regardless.
Building a decent gaming PC: A dream no more?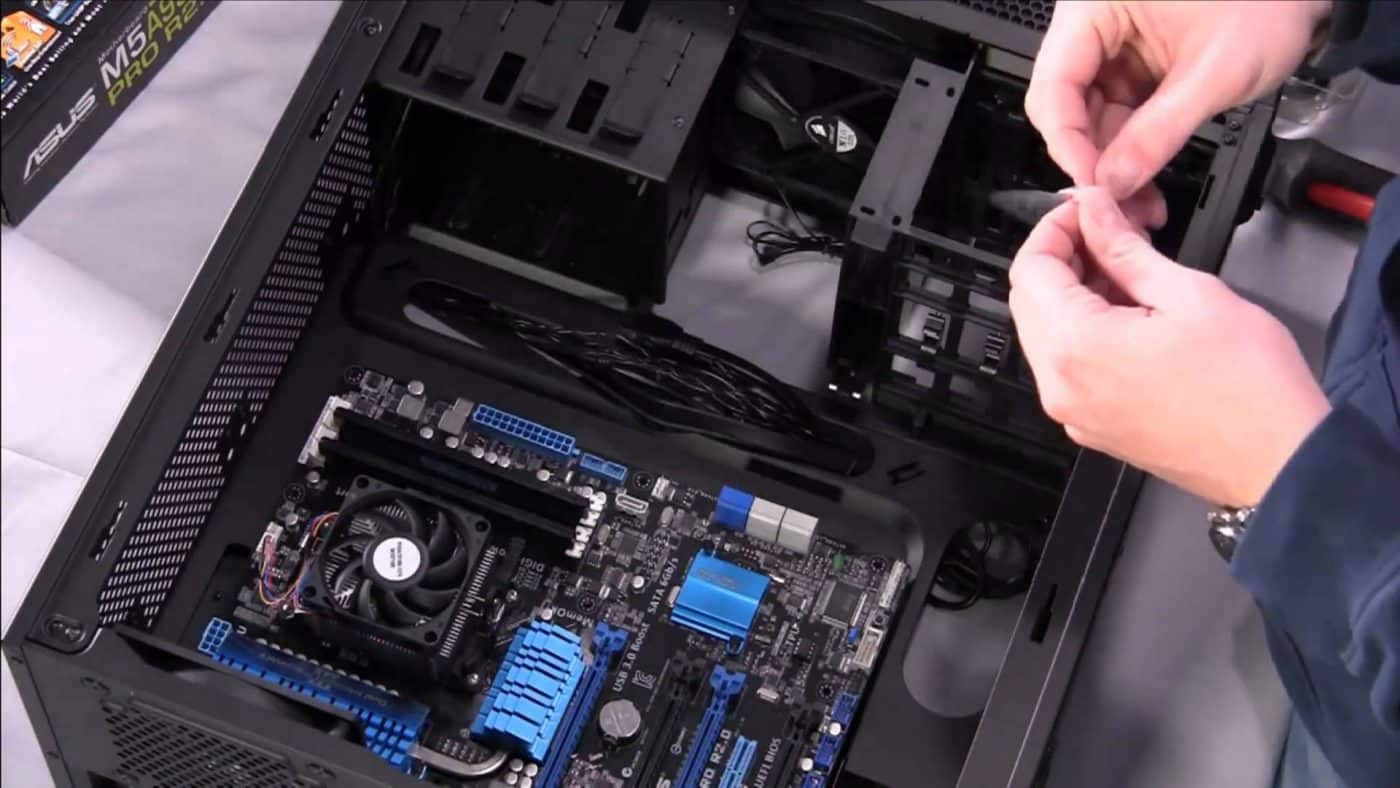 Building a gaming PC is a one-time experience for some, while a hobby for many. Regardless, one thing that we all can agree on is that building a gaming PC should not be reserved only for those elite gamers who could spend thousands of bucks.
The silicon shortage across the world has sent GPU prices soaring through the sky. To a lesser extent, processors and RAMs are affected too. And with the latest advancements in game effects, hitting high FPS on modern games is becoming increasingly hard.
Both these effects have combined to form a culture where spending $1000 or more for a gaming PC's core hardware (video card, processor, RAM, SSD, PSU, cooling, and chassis) has become the new normal.
But that's not how the world used to be. And we strongly believe that we can go back to a time where spending remarkably less than $1000 is still sufficient to have a decent gaming experience.
Notes
Quite naturally, data from the Steam survey stream doesn't include gamers who play games without installing Steam (direct playing, or playing on other providers like GOG.com, Origin, Itch.io, Epic Games, Lutris, Humble Bundle, and so on). This also doesn't include people who choose to not share their hardware data with Steam.
All Steam competitors actually farm hardware (and software) data. There have also been posts or news entries about some of these data theft practices, but none of these companies release said hardware data. But Steam can be taken as the de facto gaming provider, meaning the averages on Steam gamers' PCs are also very likely to be the averages on any other platform, given how most people use other providers with Steam or have used Steam in the past, and the fact that there is no niche USP of other providers, like "only high-end games" or "only low-end games" to make those systems significantly different in terms of hardware used.
Latest posts by Earl "sloth" Richards
(see all)