Still stuck at archaic CryptoPunks and calling the Bored Ape Yacht Club the epitome of crypto-collectibles? You've been tainted by the popularity bug. Here are the best NFT projects out there to discover.
NFT games are here to stay. Let's find out more about the best ones out there.
The sales of Non-Fungible tokens are holding strong these days. A whopping number of projects appear on the stage every day, with the most popular ones getting so valuable that investors spend thousands and millions of dollars to have just one NFT from these collections. Today NFTs can be based on several blockchains, including Ethereum, Polygon, Solana, and others.
Buying NFTs makes sense only if you want to own them for a long time and trade them for a significant profit (which sometimes isn't true).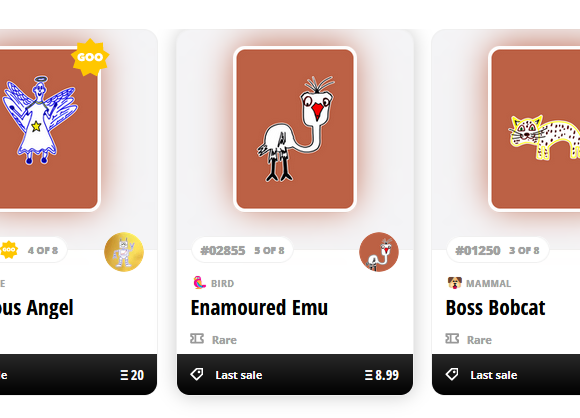 Still, even though the NFT market is very volatile and prices move drastically within short periods, the movement remains trending and keeps attracting new fans.
This article will reveal some of the best NFT collections for this moment and provide insights into which of them are likely to remain valuable in the future.
Insight into the 4 most impressive NFT collections for spring 2022
With such intense interest in NFTs both to make money through sales for buyers and to gather audiences for NFT authors, it might be practically impossible to enlist them all. Still, we have chosen a set of the most intriguing collections that have the future in this sphere. So, let's review them.
1. Lucky Block NFTs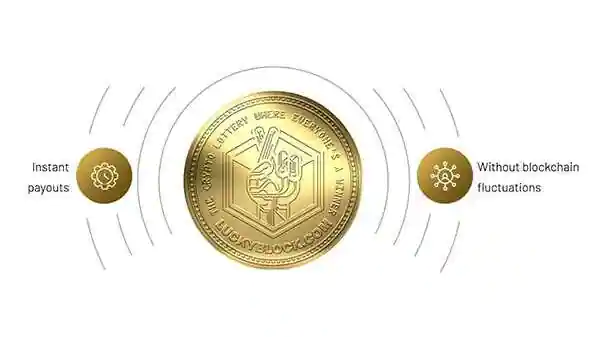 Originally Lucky Block, one of top selling NFT collections, Lucky Block NFTs was designed as Altcoin. The crypto asset had the feature of a crypto lottery. Later on, after the Platinum Rollers Club was launched, the project entered the NFT sphere, and nearly 10 thousand non-fungible items were hosted on the Binance Smart blockchain.
What do the NFTs of this collection look like?
The 2D images depict tickets with numbers — bonus numbers for every buyer allowing them to win a new Lamborghini Aventador, which for now is priced at over $300,000. Twenty-five tickets out of this collection are considered rare and allow owners to get the double jackpot if their number is up.
More than that, the Lucky Block NFTs give daily prize draws that will soon be available in the same-name app. This means that users of the Lucky Block's native token will get 2 chances to win every day.
2. VeeFriends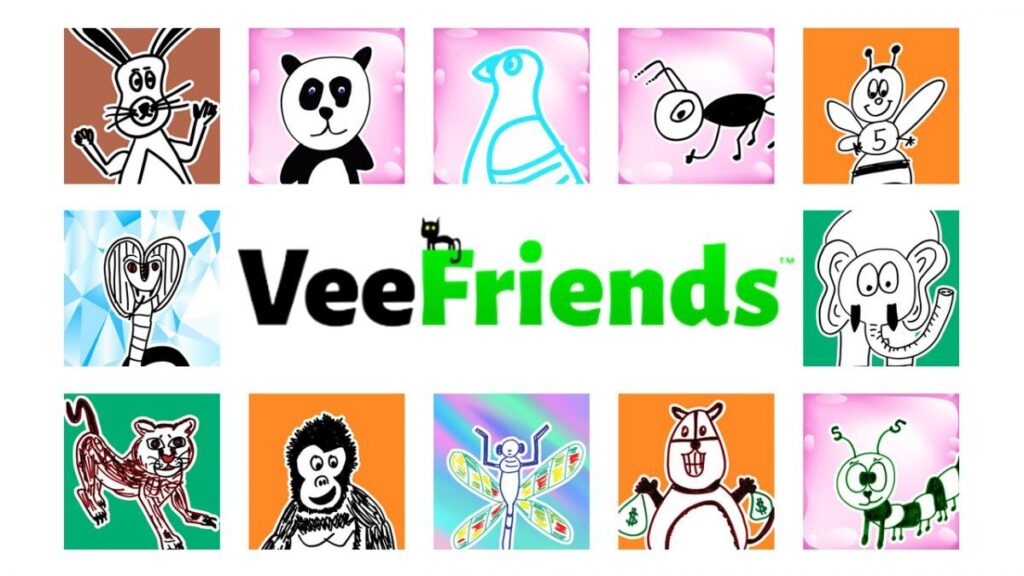 The famous creation of Gary Vaynerchuk (GaryVee) is a nice point to start if you're just a beginner at NFT. This collection comprises 10,255 NFTs available for buying with the crypto coin Ethereum at the native VeeFriends marketplace.
The digital art shows funny sketchy characters, and each of them reflects a specific trait that Gary thinks is admirable and respectable.
Besides cute insects and astronauts, VeeFriends is one of the top NFT collections providing access to an exclusive business event that lasts a few days and features new solutions for innovative art and entrepreneurship. Unfortunately, there are queues to visit these events, so that's another reason why NFTs sell out so quickly.
In addition, the success of popular NFT collections, such as this, is determined by the incredible inclusiveness. With VeeFriends, users feel like (and actually become) a part of a social circle. For example, some NFTs belong to the 'Gift' section, meaning that their owners will get gifts from Gary himself and his team for 3 years. Another type of VeeFriends is 'Access' NFTs, which also give tête-à-tête access to the collection's author and the team for 3 years. Such a variety of options make the collection ever-relevant, and its prices are always the highest.
3. Meta Triads NFT project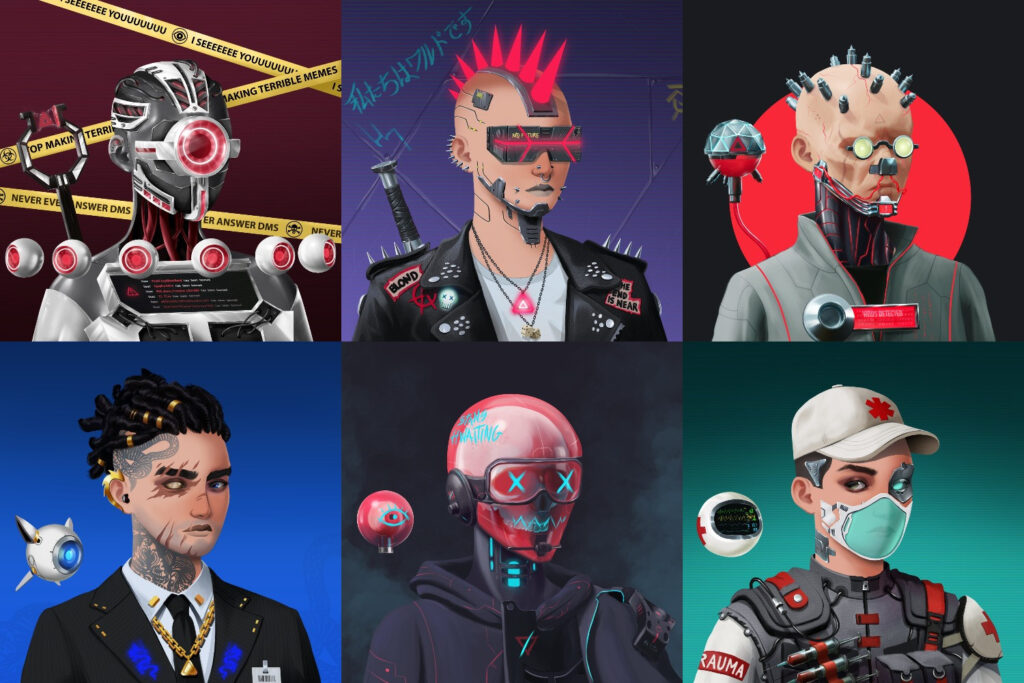 Meta Triads might not be the most famous but is surely one of the most intriguing NFT collections. It consists of 10,000 virtual images with additional perks for owners. There are the following categories:
Plus, there is a separate NFT called Triad. Besides being great from the point of view of visuals, this top selling collection allows owning shares in fashion companies and even making digital collections. Those who buy Meta Triads operate the native crypto asset in this marketplace called $TRIA and earn it passively as sales go up.
4. Axie Infinity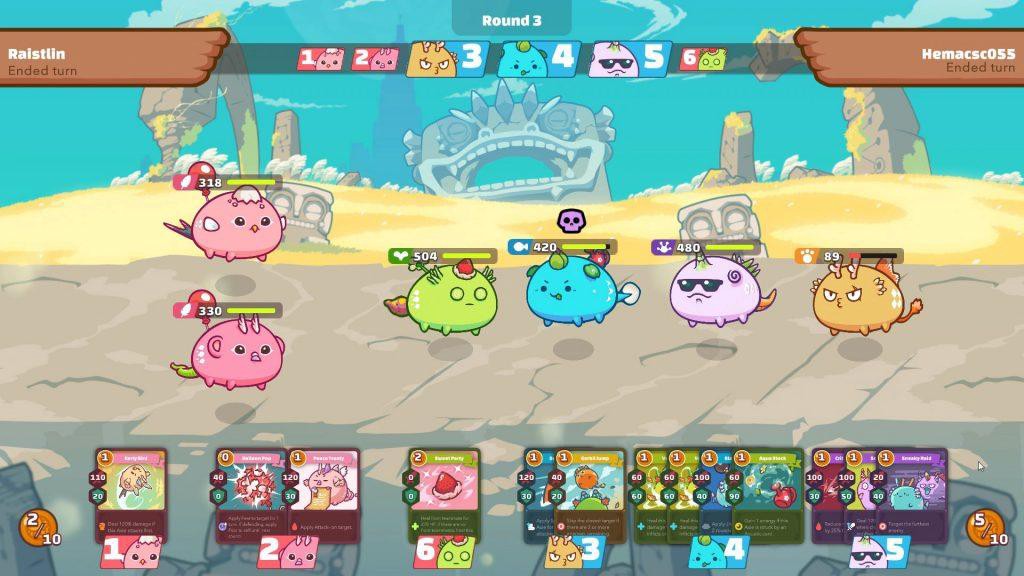 This is a popular metaverse and gaming NFT project suitable mainly for those who don't mind long-term investing.
Axie Infinity is an NFT game founded in 2018, but it started to grow only in 2021 and 2022. In simple words, this is a digital world based on the Ethereum blockchain. The user's goal is to create and grow their Axies: funny in-game creatures that operate as NFTs and possess unique characteristics.
What makes it one of the top NFT collections is the opportunities to make smart investments and expand cryptocurrency portfolios through Play to Earn games such as this. What is especially interesting is to generate crypto rewards ($SLP) by taking part in battles with your Axies. $SLP here is an ERC-20 token that can easily trade as most crypto exchanges.
5. Decentraland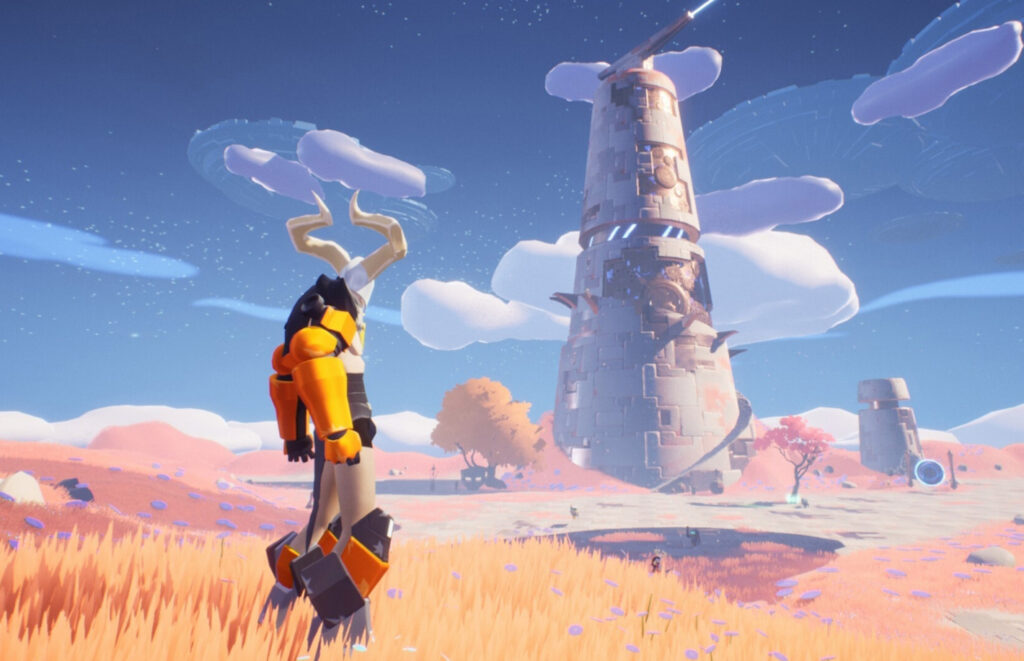 Play-to-earn game and metaverse admirers are sure to know about Decentraland — the virtual world like Axie Infinity based on the Ethereum blockchain. Still, here the central place is dedicated to land, not characters. It is quite notable that Decentraland has a structure of a DAO (decentralized autonomous organization) that puts a user in control. All in-game assets in Decentraland function as NFTs and are available for trading through the special Decentraland Marketplace running MANA tokens. Not only does this asset function as the game currency, but it's most convenient to earn with MANA as your world grows.
The project stays at the top NFT drop since users have complete freedom to use their land as they want to. Besides, we expect switching to Ethereum 2.0 will make Decentraland even a more lucrative NFT collection as gas fees will decrease significantly.
Wrapping up
Top NFT collections seem to have no end to their earning and art-promoting potential. So if you are still searching for a way to invest in NFTs efficiently and want to own a part of high-value NFT collections, have a look at the place where all top NFT have the best updates, and you can easily identify the projects worth looking at.
It's nice to look through the ratings of NFT top collections and then buy the upcoming digital assets for crypto coins at marketplaces like OpenSea and Rarible.
By tracking the news and understanding which collections have more potential and keep the fans interested, you will take the position toward good investments for all of your life. Who knows, maybe this will make you a proud owner of a unique million-dollar worth NFT everyone else is eager to re-purchase in ten years?
Latest posts by Lydia Miller
(see all)