Games are a lucrative affair. Esports fame has always been a selling point for kids trying to let their parents play and stream for that one extra hour. And the financial aspect is one of the biggest driving factors besides expertise.
So, who are the highest earners in the world of esports tournaments? It might surprise you to learn that the first 21 positions are for the same game: Dota 2.
Valve surely pumps a lot of money into its tournaments (especially the annual The International) but it's the fans who shoulder a respectable slice of these total payouts (the prize money in The International is a combination of Valve's own and proceeds from the Battle Pass that players buy).
Let's go over the list of the top 30 earners before covering the most successful games to make money in!
Top 30 highest earning esports players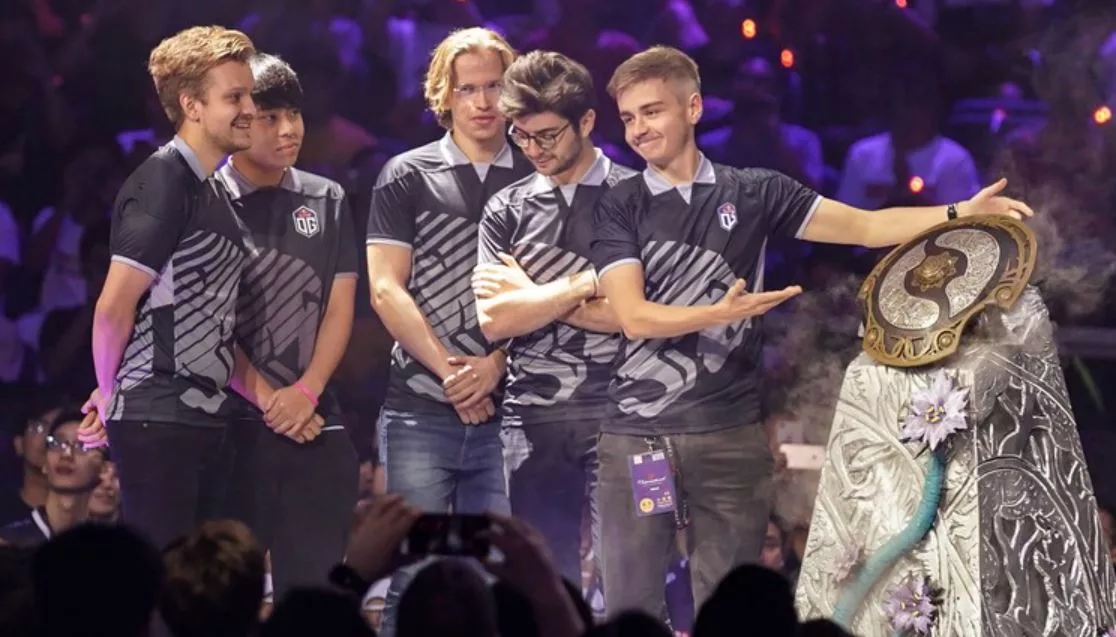 We'll be covering the top games to make money in after this section. Before that, here's a list of the world's highest earning 30 players.
N0tail (Johan Sundstein) – Denmark – $7,184,163
JerAx (Jesse Vainikka) – Finland – $6,486,948
ana (Anathan Pham) – Australia – $6,024,411
Ceb (Sébastien Debs) – France – $5,824,509
Topson (Topias Taavitsainen) – Finland – $5,699,189
KuroKy (Kuro Takhasomi) – Germany – $5,285,547
Miracle- (Amer Al-Barkawi) – Jordan – $4,882,085
Matumbaman (Lasse Urpalainen) – Finland – $4,873,411
MinD_ContRoL (Ivan Ivanov) – Bulgaria – $4,669,559
GH (Maroun Merhej) – Lebanon – $4,283,854
Miposhka (Yaroslav Naidenov) – Russia – $4,236,179
Puppey (Clement Ivanov) – Estonia – $4,219,172
Collapse (Magomed Khalilov) – Russia – $4,004,019
Yatoro (Ilya Mulyarchuk) – Ukraine – $4,002,781
TORONTOTOKYO (Alexander Khertek) – Russia – $3,995,773
Mira (Miroslaw Kolpakov) – Ukraine – $3,989,807
Ame (Wang Chunyu) – China – $3,912,904
SumaiL (Sumail Hassan) – Pakistan – $3,889,489
Faith_bian (Zhang Ruida) – China – $3,847,426
y` (Zhang Yiping) – China – $3,777,587
Zai (Ludwig Wåhlberg) – Sweden – $3,680,937
Bugha (Kyle Giersdorf) – US – $3,504,411
Somnus (Lu Yao) – China – $3,266,951
fy (Xu Linsen) – China – $3,059,166
UNiVeRsE (Saahil Arora) – US – $3,057,237
Saksa (Martin Sazdov) – North Macedonia – $3,056,641
ppd (Peter Dager) – US – $3,029,331
s4 (Gustav Magnusson) – Sweden – $2,747,153
Fly (Tal Aizik) – Israel – $2,718,498
Arteezy (Artour Babaev) – Canada – $2,591,717
Who are these people?
Except for Bugha at #22 who made his wealth from Fortnite, all other players have mainly played Dota.
The top 5 made the majority of their wealth playing as the European team OG and winning two consecutive The International tournaments (highest order of Dota 2 tournaments) as well as winning a number of major and minor tournaments that happen all year round. The current roster of the team does not include any of the champions.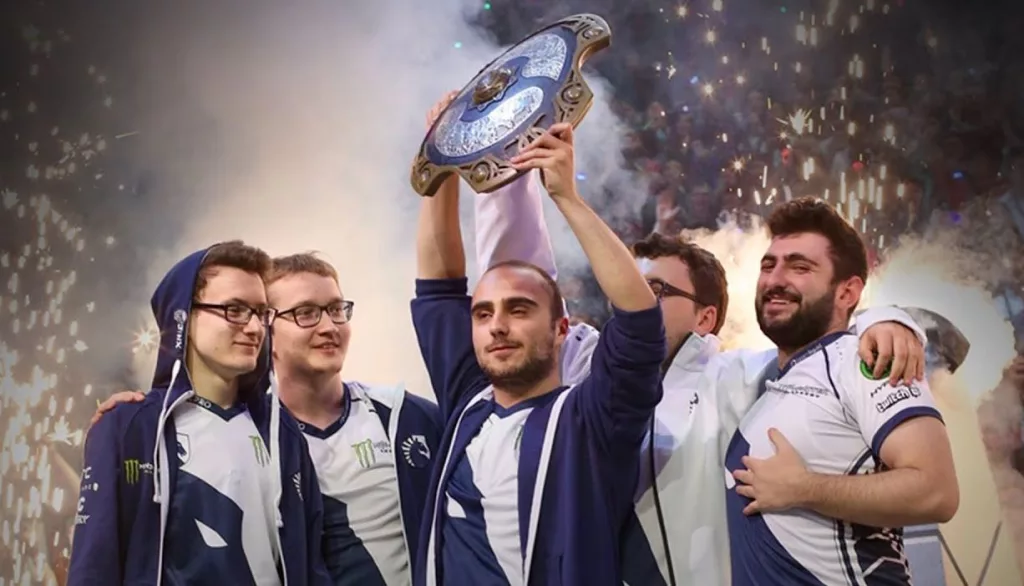 The next five have had a few teams with their long-time captain KuroKy starting a new team called Nigma Galaxy, but a respectable portion of their wealth comes from playing together in Team Liquid in the years gone by.
The next five skipping #12 Puppey are part of a team called Team Spirit, which is the latest underdog winner much like how OG was back in the day. Their 2022 run was extremely successful and Dota players have high hopes from them in the 2023 International as well (which starts mid-October).
Regardless of the team and region, all pro esports players share an unkillable motivation to keep playing. They are (mostly) not in it for the money. They spend years and years honing their skills. And unless particularly talents, it can take 5+ years in the professional bracket for any player to make it big financially. The hard work and practice of thousands of hours in years prior to that is not even calculable!
Who is giving all this money?
The prize pool money in Dota 2's The International tournaments is fronted by Valve and the players together. It's the same for other games as well. Smaller games mostly pay out of their own pockets as the sales for the seasonal passes are not enough to add a million or so, for example.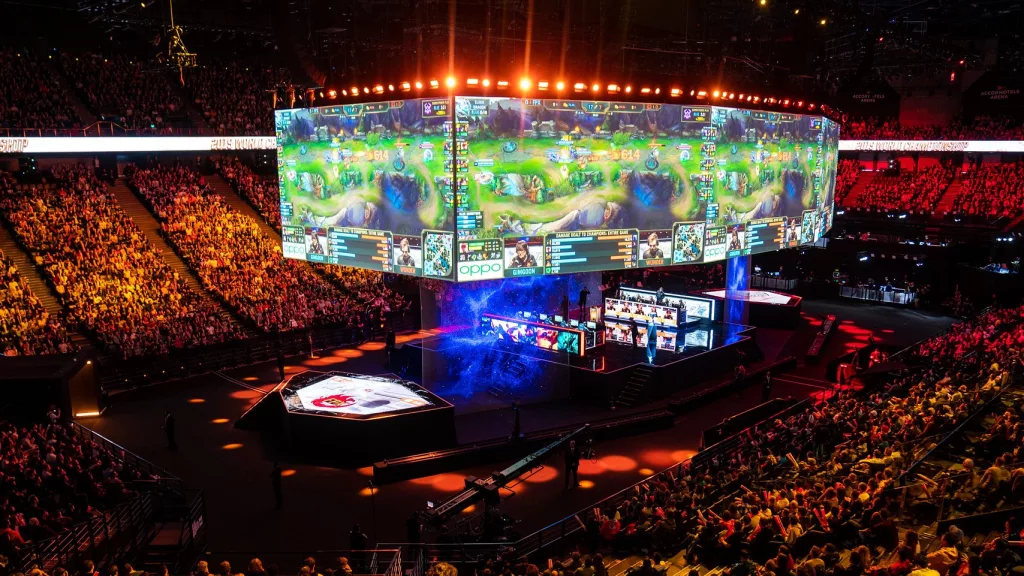 Many official game tournaments are entirely developer-funded in which case, the developers get together a bunch of sponsors promising them a lot of views as these tournaments are generally watched by hundreds of thousands of people all over the world.
There are also third-party sponsored tournaments. For example, ESL is known to be a big player in the scene and hosts tournaments for many games throughout the world with decent sums of cash as the victory money.
Why is the money in Dota 2 insane?
Dota 2's multi-million-dollar team wins are not a small affair. They have big contracts signed between many parties. Roster shifts happen after each major tournament ends in Dota, for example, like clockwork. And teams sign new contracts with pro players from other teams or (more rarely) with players who are not in the pro scene.
For example, Team OG signed SumaiL who was formerly part of Evil Geniuses back in 2021. Roughly, these contracts are in the range of $50-60,000, if not millions, and player salaries for the top players of the top teams can easily range anywhere from $10-40,000 for consistent tournament performance all year round.
These top players sign big contracts with corporate brands too for sponsorship. For example, RedBull has been supporting Team OG and as part of their contract, they have published multiple documentaries and sold merchandise worth millions.
What's more, these popular players are even signed for selling products. For example, Nike signed a contract with RAMZES666 (Roman Kushnarev), making him part of an elite group that includes the likes of Cristiano Ronaldo and Michael Jordan.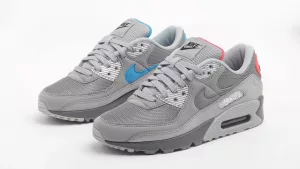 Though these are big pieces of news, it's also easy for smaller companies to sponsor esports teams. Not everyone needs to be RedBull or Nike.
A lot of these smaller teams in Dota 2 are constantly on the lookout for new sponsors and it helps them manage their support staff, equipment, and practice sessions. You can use an easy contract workflow automation for your business or a business you know to sign someone too! Did you know that The International's last run peaked at around 1.75 million viewers from all over the world?!
Top 6 highest paying esports games
Well, it's clear as day how there's big money in Dota 2. In the top 100 most paid esports personalities ever, 70%+ are from Dota 2 alone! But what about the other games? Let's have a look.
1. Dota 2
The International holds the top 7 places in the ranking of the biggest prize pools. Every new annual edition adds more money to the prize pool and inflates it to insane levels. For example, The International 2021 had a prize pool of over $40 million! That's what the US Open 2022's prize pool was!
| | | | |
| --- | --- | --- | --- |
| Tournament | Valve's money | Player contribution | Total prize pool |
| The International 2011 (TI1) | $1,600,000 | (No Battle Pass) | $1,600,000 |
| The International 2012 (TI2) | $1,600,000 | (No Battle Pass) | $1,600,000 |
| The International 2013 (TI3) | $1,600,000 | $1,274,380 | $2,874,380 |
| The International 2014 (TI4) | $1,600,000 | $9,331,105 | $10,931,105 |
| The International 2015 (TI5) | $1,600,000 | $16,829,613 | $18,429,613 |
| The International 2016 (TI6) | $1,600,000 | $19,170,460 | $20,770,460 |
| The International 2017 (TI7) | $1,600,000 | $23,187,916 | $24,787,916 |
| The International 2018 (TI8) | $1,600,000 | $23,932,177 | $25,532,177 |
| The International 2019 (TI9) | $1,600,000 | $32,730,068 | $34,330,068 |
| The International 2021 (TI10) | $1,600,000 | $38,418,195 | $40,018,195 |
No TI happened in 2020 owing to COVID-19.
2. Fortnite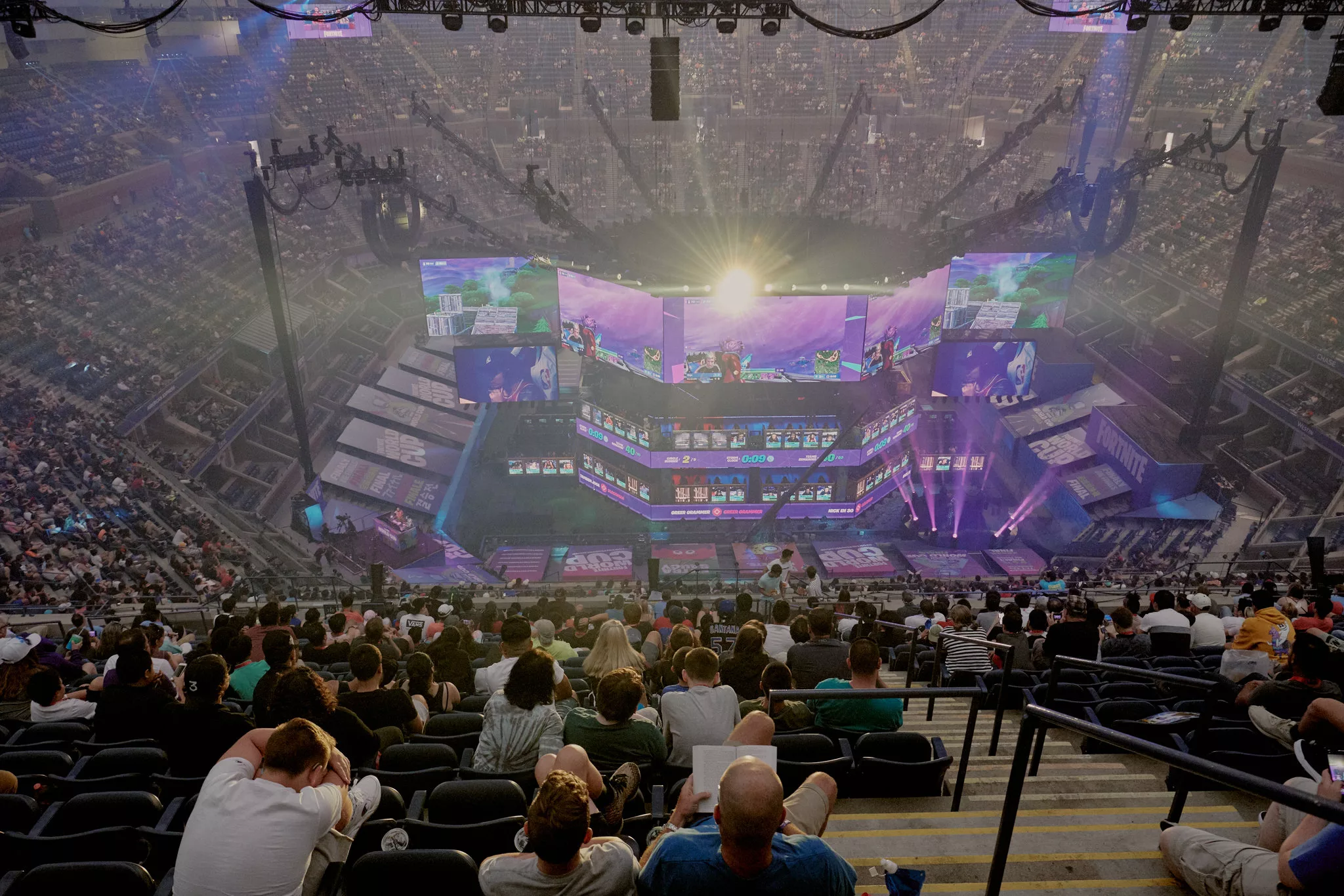 Fortnite's World Cups are the biggest tournaments after Dota 2. It makes more money than any other esports for its top players after Dota 2. There are two World Cups in Fortnite – one for Solo and another for Duo.
The 2019 version of the World Cups had over $15 million in the prize pool individually for the Duo and Solo each!
The Fortnite Fall Skirmish Series had a prize pool of $4 million.
3. League of Legends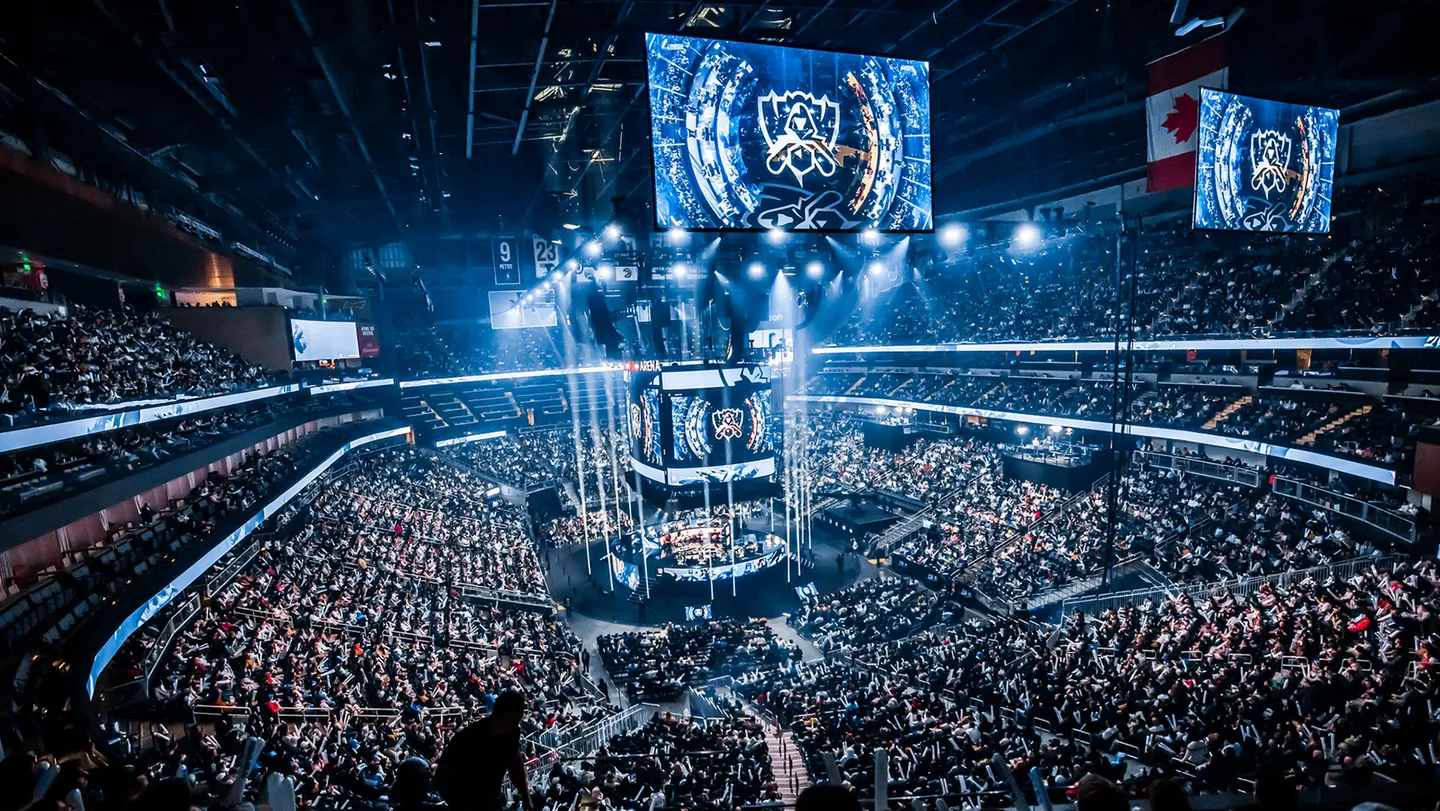 Though League of Legends barely features in the list of the top 100 highest paid esports players, with Faker (Sang Hyeok Lee) at #80, the game is known to be quite competitive. It also boasts of a larger and more vibrant (in many regards) community. It's a Dota 2 competitor.
The apex tournament is called the LoL World Championship, often shortened to Worlds, and usually has over $2M in prizes. The top prize pool ever was in the 2018 Worlds at $6.45 million, followed by 2016 ($5M+), 2017 (almost $5M), 2020 ($2.34M), 2019 ($2.22M), 2022 (2.22M), and 2021 ($2.18M).
The World Championship is a romantic affair for most players. But it's also thrilling. The 2017 instalment had a dragon over Against The Current's Legends Never Die performance that will send shivers down your spine regardless of whether you know about LoL or not!
4. Counter-Strike: Global Offensive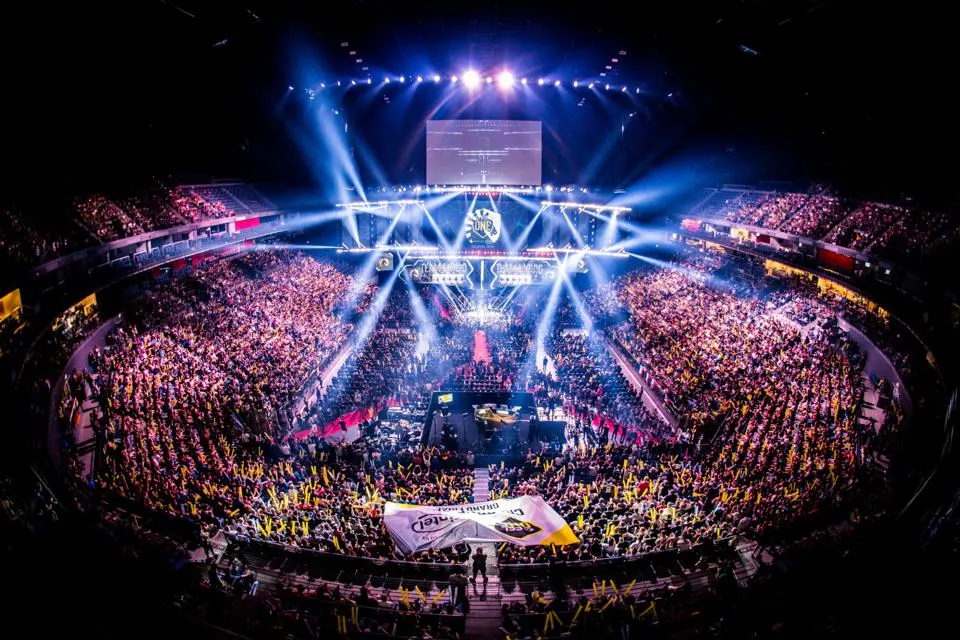 CS:GO's main tournament is the World Electronic Sports Games, abbreviated WESG. WESG is an Alibaba-sponsored tournament that mimics Olympics. Unlike most other esports tournaments which are contested by teams made up of international players, it's made up of national teams. There are many national teams that only play WESG.
A provision to include 2 foreign members was introduced in the last edition back in 2019. Hopefully, it will carry forward.
The WESG features Counter-Strike: Global Offensive, Dota 2, Hearthstone, and Starcraft II. The last edition was in 2019 (titled WESG 2018). There's been no announcement since to the best of my limited knowledge due to COVID-19.
Both 2016 and 2017 editions had a prize pool of $1.5 million for CS:GO.
The WESG isn't the only tournament for Counter-Strike. The PGL Major Stockholm held in 2021 had a $2 million prize pool. There are many other CS:GO tournaments as it's one of the oldest and most popular competitive games out there. Counter-Strike 1.6 with bots anyone?
Other tournaments include the ELEAGUE Season 1 that had a $1.4 million prize pool and the recently concluded Intel Extreme Masters Rio Major 2022 with a $1.25 million prize pool.
5. Call of Duty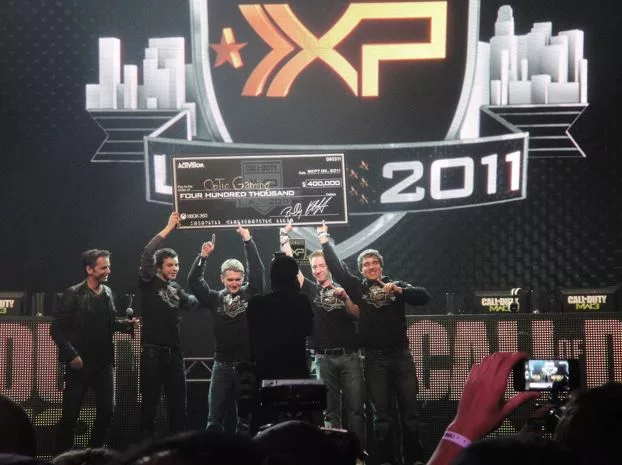 Black Ops Cold War is the biggest game in the Call of Duty franchise in terms of esports earnings, followed by Modern Warfare.
The League Championship 2020 for Modern Warfare had a $4.6 million prize pool and for Vanguard, it was a $2.55 million one. There are tournaments for Black Ops III, Mobile, WWII, Infinite Warfare, etc. too. The whole franchise has many tournaments but the style differs from one to another.
6. PUBG
Both, PUBG and PUBG Mobile have many regular tournaments. From the PGI.S 2021 Main Event that had a stellar $7M+ prize pool to the Peacekeeper Elite League 2022 Spring for Mobile players with a $4.1 million prize pool – the game is often one of the most active and regular in terms of tournaments.
Other games
These were the top 6. But the list is by no means exhaustive! There are many more esports titles and franchises that have regular tournaments and large fanbases.
Arena of Valor is one of the biggest names in the esports tournament world. The Honor of Kings International Championship in 2022 had a prize pool of $10 million and the 2021 Honor of Kings World Champion Cup had a $7.7 million prize pool. Incidentally, players like HuaHai, Alan, Fly, and YZ (all from China) rank in the top 100 esports earners of all time with $1.2 to $1.6 million in total earnings from tournaments alone.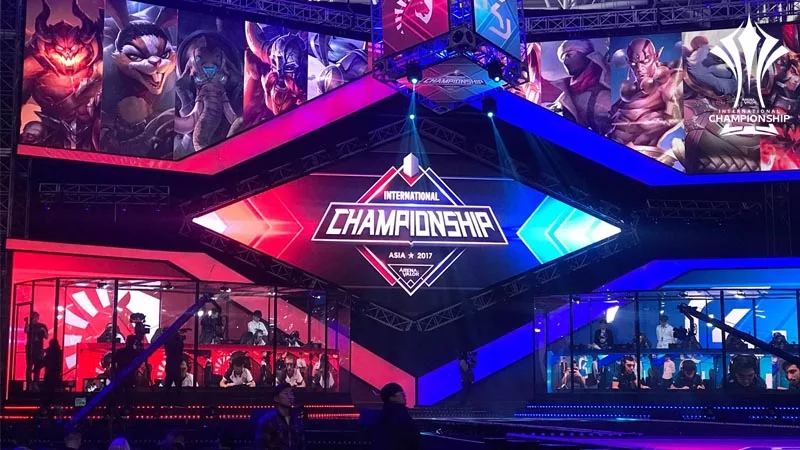 Overwatch is another well-known title in the esports world. The main tournament is called the Overwatch League. The Season 2 Playoffs had a prize pool of $3.5 million. It was $3.2 million for the 2021 playoffs and $3 million for the 2020 playoffs.
Rainbow Six Siege has a yearly tournament called Six Invitational. It started with the Xbox One and PC tournaments back in 2017 that both had a small prize pool of $100,000. The 2018 version had a $500,000 prize pool. In 2019, the game gave out a generous $2 million prize. However, the main reasons why the game is in our article today are the last 4 iterations. Six Invitational 2020, 21, 22, and 23 all had a $3 million prize pool. The Six Invitational 2024 is also in the same bracket as per latest information.
Smite World Championships (SWC) have been happening every year since 2015. Comparatively, the prize pools in these tournaments are low but the first one, 2015, had a $2.5 million prize pool which was huge for that time. The others have been $1 million or lower.
Heroes of the Storm, Magic: The Gathering, Hearthstone, F1, FIFA, CrossFire, Identity V, Valorant, Apex Legends, Quake Champions, Clash of Clans, Clash Royale, Brawl Stars, Mobile Legends, Halo 5, Shadowverse, etc. also have tournaments that are pretty big but lower than the others mentioned here. You'll notice Supercell being quite generous with all its three (mobile) games giving well-established PC games a run for their money.
Wrapping up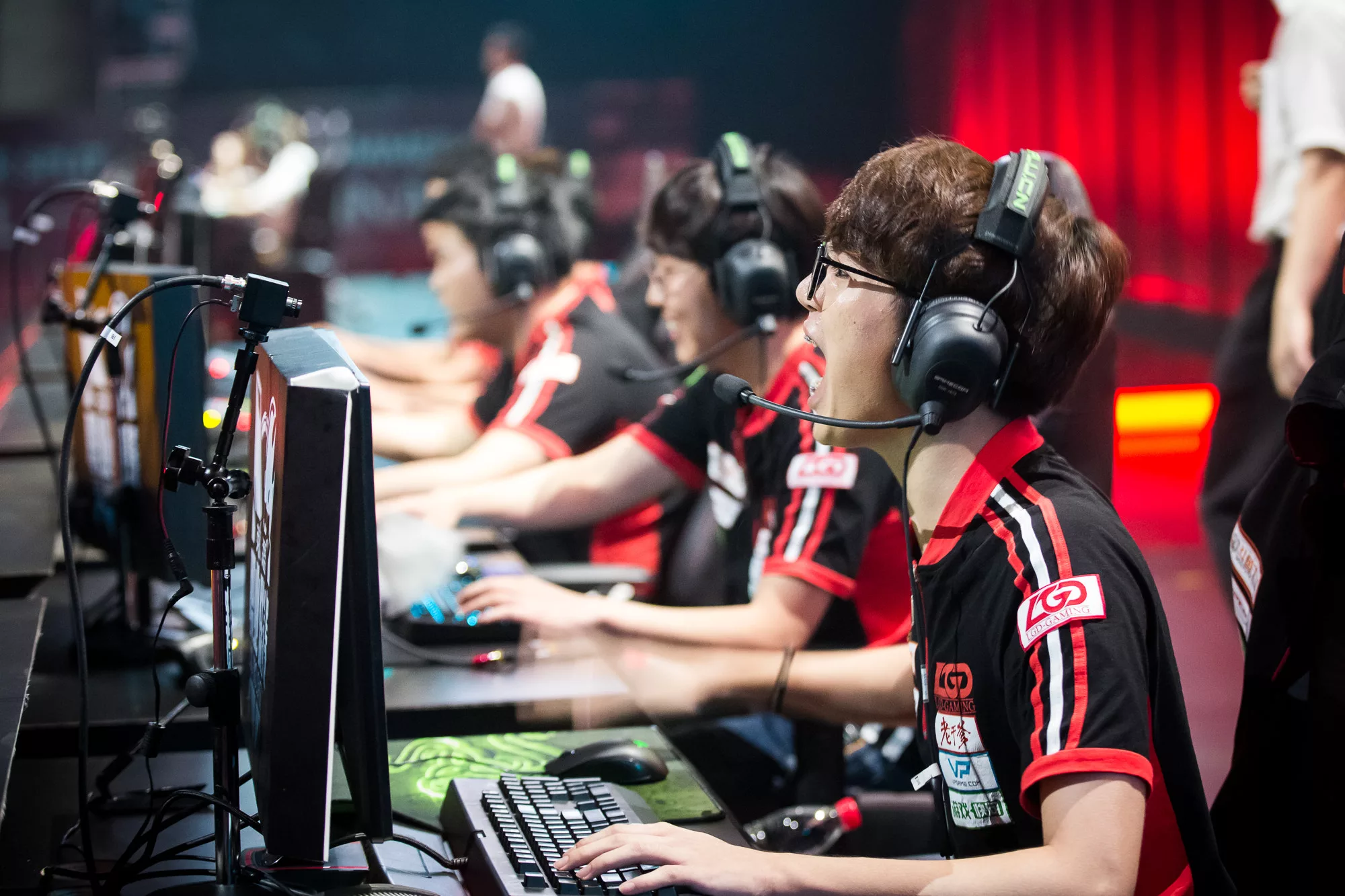 Hopefully, the monies we mentioned will be sufficient to give you a new round of confidence, not to mention juicy data to quote in your next back and forth with your parents!
Remember, becoming an esports professional takes time. It can, in rare cases, take over a decade! It all depends on your mechanical skill and how well you perform in the game's changing meta consistently.
Not giving up is key. Building your team and communicating effectively is critical. And never stop learning.
That being said, it's not like money is only in winning esports tournaments. There's a lot of money in streaming as well. In fact, streamers and channels that make the most money don't even stream esports (we're looking at you, Minecraft).
Latest posts by Shane "raven" Watson
(see all)