The $30-40 Logitech G305 Lightspeed is one of the best gaming mice to purchase right now. It sits cozily between the upper-end and lower-end, is packed with all the gamer-friendly features you'll need, and looks classy and elegant. In short, it's the perfect gaming mouse if you're after a sleek-looking one or if on a budget.
If you'd rather get a flashier one with more cuts and RGB, the Logitech G502 HERO is the right choice. Really, it's all between these two.
Long-lasting wireless performance with an insanely good 250-hour battery life
An excellent polling/reporting rate of 1ms/1000Hz
Highly portable owing to a small footprint, wirelessness, and USB receiver storage inside the cover (which makes the palm area a little bulged out, but doesn't affect usage)
Beautiful aesthetics, sleek-looking, and stable sensor thanks to Logitech G's HERO technology
Has a low battery indicator (blinks red below 30% charge); cannot be used while charging

How good is it, really?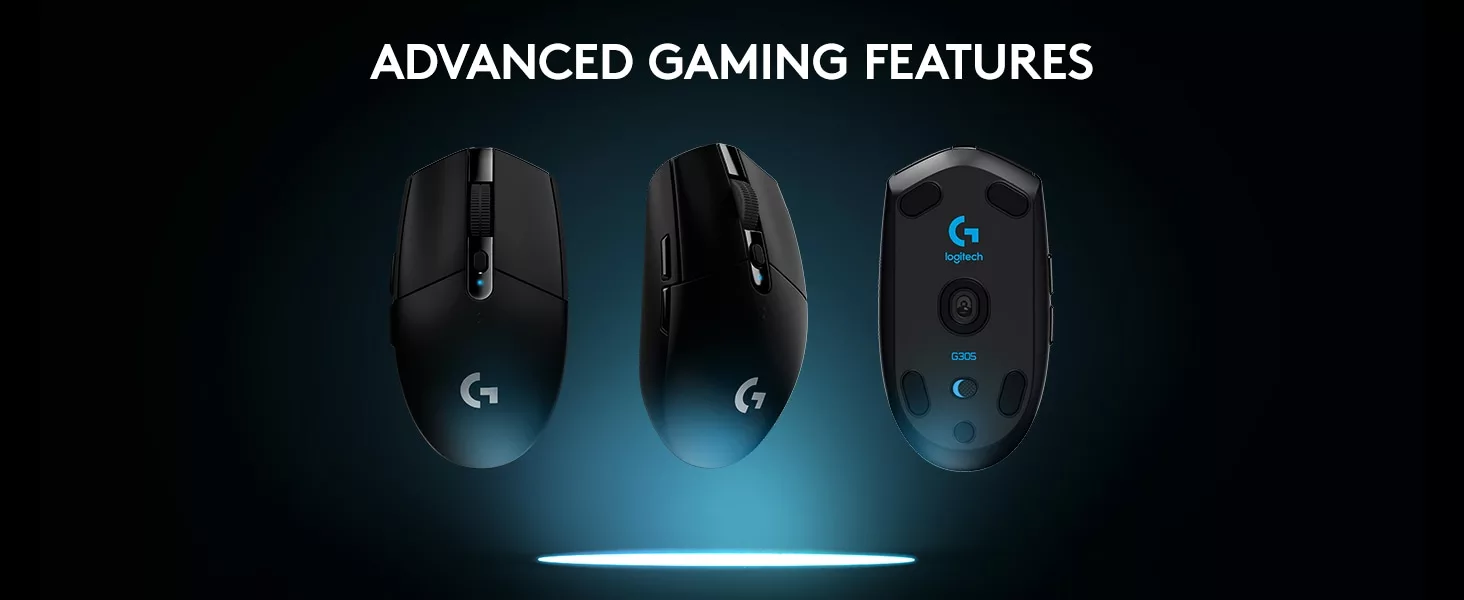 I can't sing enough praises. If you've used scores of gaming mice before and always dig that sleek look, then the G305 is truly the best gaming mouse out there in my opinion. There are some drawbacks which I'll discuss in a later section, however.
Ergonomics and comfort
It's a little heavy, that's for sure. Logitech reports the mouse at 100 g, but it's ever so slightly more (with battery). This is a back-heavy weight distribution, not centered, and good for gamers who like to rest their palms when gaming vs. those who like to move the whole thing a lot.
Overall, the mouse is very comfortable for long hours. It's not technically ambidextrous with both the side buttons on the left side and a slight inward curve, it can be used more easily by left-handed gamers than many other mice.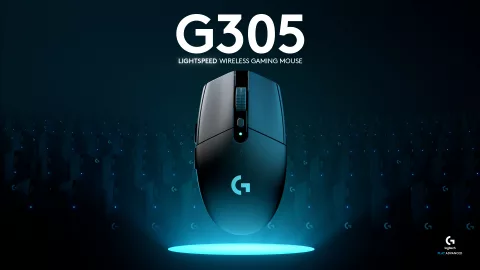 Build quality
The build quality is excellent. Though the mouse is fully plastic, it has no loose or wobbly parts and feels quite premium in the palm. The black strip where the middle mouse button and DPI button are located looks a little cheap, especially on the lighter-colored ones.
Size and grip
It's good for anyone who has a fingertip grip or a claw grip. It's not good for people who have large hands and a palm grip. Those might want to look at bigger, bulkier gaming mice.
Glide
The glide is sufficient for most gamers. I'll not recommend using the mouse on desks, unless well-laminated. It feels a little rough on harder surfaces if you're not used to that feeling. As long as you're on a mousepad, the feet glide smoothly and effortlessly.
Drawbacks
Materials and parts are good quality but there are minor compromises, such as the 24-step notched wheel vs. the free-scrolling one in G502 HERO or the MX Master 2S from Logitech. The sensor will not work on trickier surfaces and completely fail on glass like most other generic mice. The clicks are audibly loud. And so on.
The G305, regardless of its many features and advantages, is by no means the best gaming mouse for all gamers. Let's see why.
Minimal aesthetics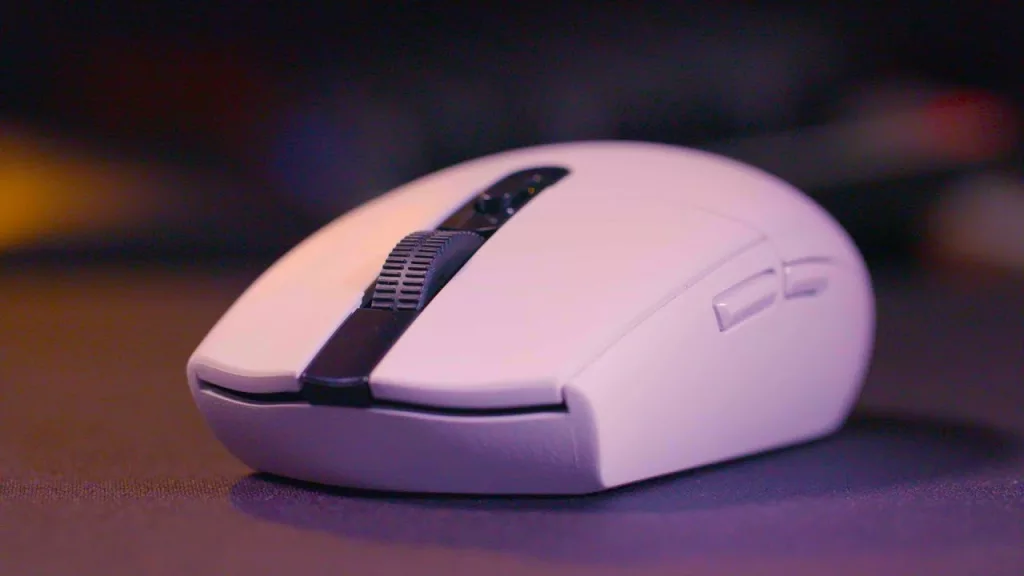 This mouse is not for gamers who like gamer-looking mice. What is the gamer-looking mouse? Well, it simply means a design that has more cuts and patterns. The G305 Lightspeed is a sleek and subtle mouse – the opposite of that. It also doesn't have any RGB or LED. If you want a mouse that's fancier, you're looking for the G502 HERO, which doesn't compromise on comfort and ergonomics to deliver the looks.
As is often the case, such mice are considerably heavier with intentionally placed weights. The G502 weighs a whopping 115+ g.
Only 2 side buttons
Or the lack thereof. There are 6 programmable buttons, but removing the three primary clicks, it only gives you 3 additional buttons. Assuming you're going to be adjusting DPI, one should ideally be dedicated to increment or decrement DPI steps. That ultimately leaves you with two extra programmable buttons.
This is not ideal for many gamers and types of games.
Lower sensor DPI
The maximum sensor resolution on the G305 is 12,000 DPI. This is significantly lower than other gaming mice (which also cost more). The typical gaming mouse has an upper sensor limit of anywhere from 25,000 to 30,000 or more.
Coming down from a high-DPI mouse to the G305 isn't going to be a pretty experience. If you've gamed below 12,000 DPI or around while facing no issues then this isn't a drawback for you.
No profiles
Another big downer is the lack of additional profiles. Some gamers tend to switch between different profiles (different DPI settings or button mappings, for example) in different games. If you're one of those, then the 1 onboard profile on the G305 Lightspeed is going to be a dealbreaker.
No Bluetooth
This is not a Bluetooth gaming mouse. It can only be used with the Logitech connector unlike others (such as the Corsair Katar Pro or the Razer Orochi V2) that can work with any Bluetooth device. This means that if you're on a laptop or with a limited number of USB ports for any other reason, this will cause problems as one port will be eaten up as long as you use this mouse.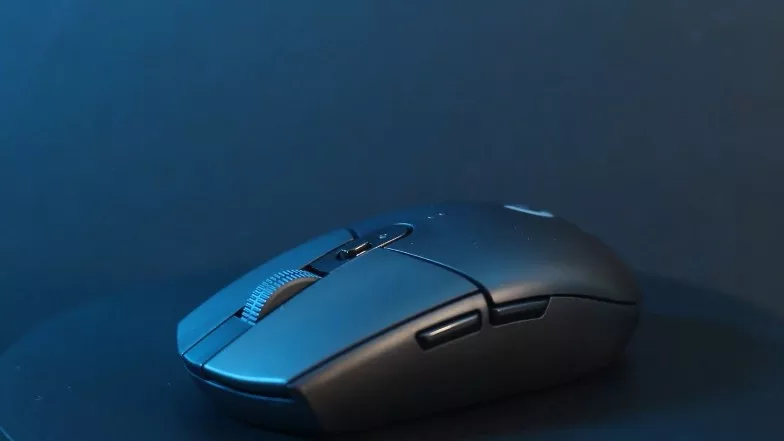 Comparing with other gaming mice
Let's now compare the G305 with its peers.
G502 HERO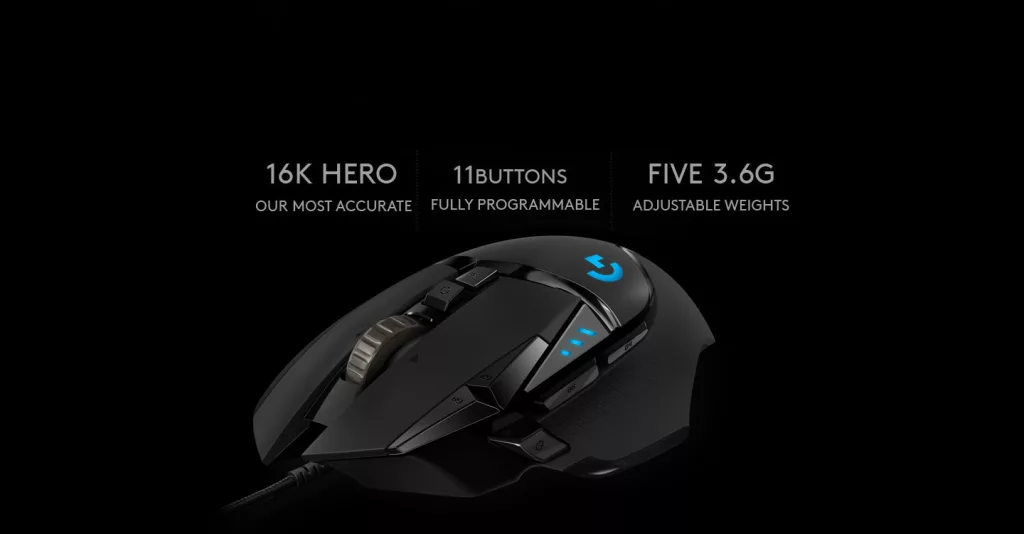 The bulkier, fancier bestselling Logitech gaming mouse is the G502 HERO. It has the "true" gaming experience with 25,600 DPI, 400+ IPS maximum speed, up to 5 gaming profiles, and 11 total programmable buttons along with a more gamer-y look.
It's wired only.
If you're not after a portable, sleek, and lightweight mouse then it makes little sense to not choose the G502 HERO instead for a marginally higher price. It has better gaming performance on all benchmarks.
Razer DeathAdder V2 & Razer Basilisk V3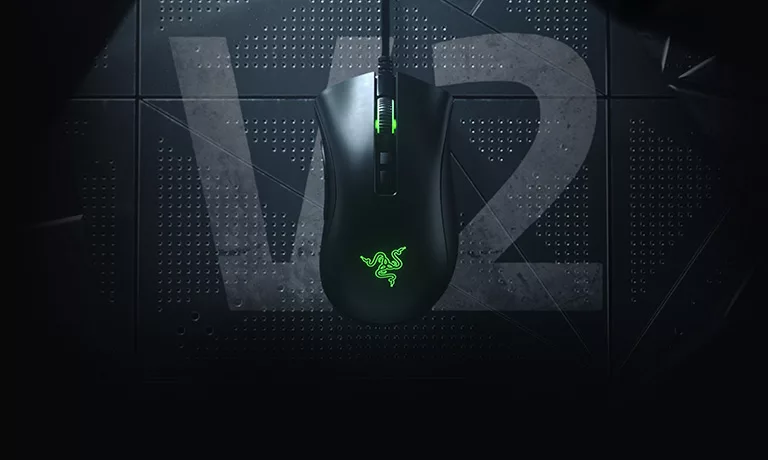 Razer's DeathAdder V2 and the Basilisk V3 are both sleek gaming mice. Both are also wired. Both are slightly better in their gaming performance and features.
Though neither is as portable as the G305, they do offer RGB and can fit any hand from small to large. Both have more programmable buttons, better click latency, and offer significantly higher maximum CPI/DPI.
G203 Lightsync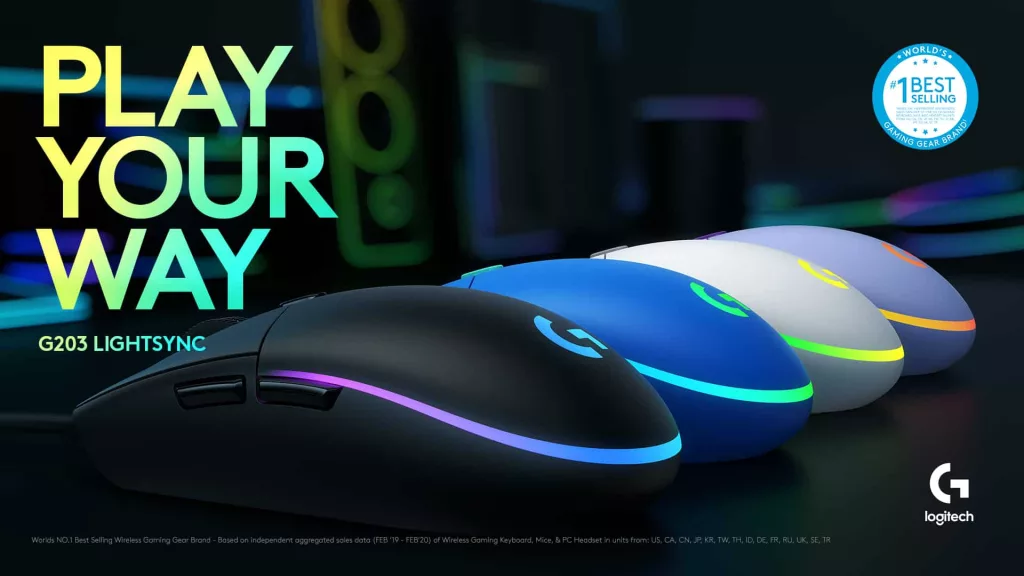 The G305 Lightspeed is a good, sleek-looking mouse but considerably heavy for this segment. Mice such as Pulsar Xlite V2 or the Razer Viper V2 Pro offer pretty much the same value, if not better in specific cases while weighing 60.4 g and 58.5 g respectively compared to the G305's ~100 g weight. If you want a lightweight mouse for fast movements but want to stick to the G305's aesthetics, the G203 Lightsync is the perfect option.
The only caveat? It's wired only.
Latest posts by Emiel Willis
(see all)