The Nvidia RTX 4090 is the most high-end graphics card in the world (until the RTX 50 series starts rolling out early next year). It offers unparalleled performance for gamers—Those who want the best of the best, the highest FPS with the most taxing graphics settings.
But with great power also comes great responsibility, and in this instance, that job is to supply the power-hungry graphic card with enough power. Concerns regarding their PSU's ability to handle the extreme power demands of this beast of a card are common among PC gamers. Today, we're going to look at some recommendations for good PSUs that ensure stable power delivery and help you avoid melting GPUs and short circuits.
What to Look Out For?
Not all PSUs are built the same. Even with a 1000W GPU, some systems can still face problems. It depends on the rest of the hardware, gaming conditions, how the PC is built, and so on.
There are several considerations that you must keep in mind. If you're a beginner in PSU, here's a brief lowdown on what to pay attention to:
Wattage Requirements
When selecting the finest PSU for your RTX 4090, the power needed should be your first consideration. Nvidia recommends a minimum 850W PSU for this power-hungry graphic card. This is merely general advice, so depending on the other components of your system, you might need a higher-power PSU.
If you're pairing the GPU with a high-end processor, Gen5 SSDs, cooling peripherals, tons of RGB and fans, and so on, then you need to factor all that into account. Cooler Master and Newegg have PSU wattage calculators that could be relied upon, generally speaking.
Power Connectors
The RTX 4090's necessary power connectors are another important consideration. This card utilizes a brand-new 16-pin power connector that not all PSUs support. If your PSU lacks a 16-pin connector, you can use an adaptor to change your current PCIe 8-pin connectors to it, theoretically. For stability concerns, however, you're advised to use a PSU with a native 16-pin connector. It's just so much better to upgrade the rest of your PC than risk damaging a premium card, trust me.
Efficiency & Quality
PSUs come with efficiency and quality benchmarks. And it's important to get sufficiently good ones to guarantee reliable power delivery, especially for a power-hungry GPU like the Nvidia RTX 4090—Transient spikes during gaming could go upward of 600W. With no headroom and inefficient cooling, that can easily mean a crash.
That's why I'd recommend a PSU with an 80 Plus Gold or Platinum rating at the minimum. They are generally more efficient and produce less heat. To also ensure dependability and lifespan, pick a PSU that has high-quality components, such as Japanese capacitors, and pick from well-known brands that rated well on Newegg and Amazon.
Recommended PSUs for RTX 4090
So, ready to do the research? Well, we did it for you. Here are our recommendations for the Nvidia RTX 4090. Note that there are tons of factors at play here—Which game you're playing, in-game settings, airflow inside the case, power demand of other hardware, and so on. Incidentally, it's not possible to predict the perfect PSU that will work for all RTX 4090 PCs.
EVGA PSUs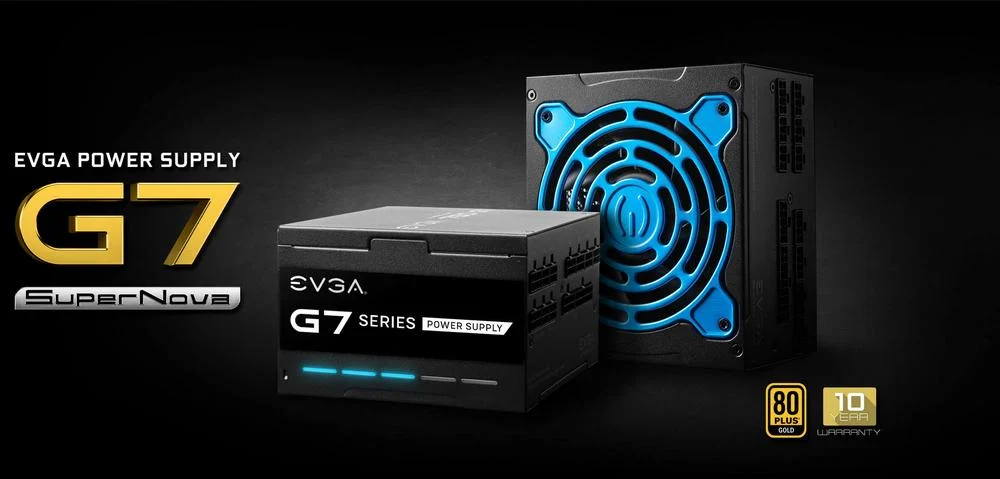 Now, before we begin, let me just say that if ATX 3.0 is not a necessity and you don't want to spend a lot, then EVGA has some great options like the Supernova 850 G7 or the GQ 1000W Gold. You can even get 1600W 80+ Titanium PSUs under $350 online. EVGA is financially struggling right now with the whole Nvidia debacle and can't keep up anymore, but they have some solid PSUs that you can depend on.
---
Now, off to the main list.
Just like how the RTX 4090 is the best card right now, some PSUs are the best out there right now. The Cultists Network maintains a reliable list of the best A-tier PSUs.
Let's have a look. All of these are ATX 3.0 or 12VHPWR compatible as well, which is what I recommend for a PSU for RTX 4090. Needless to say, all of these support PCIe 5.0 or Gen5 hardware.
ASUS ROG Loki Platinum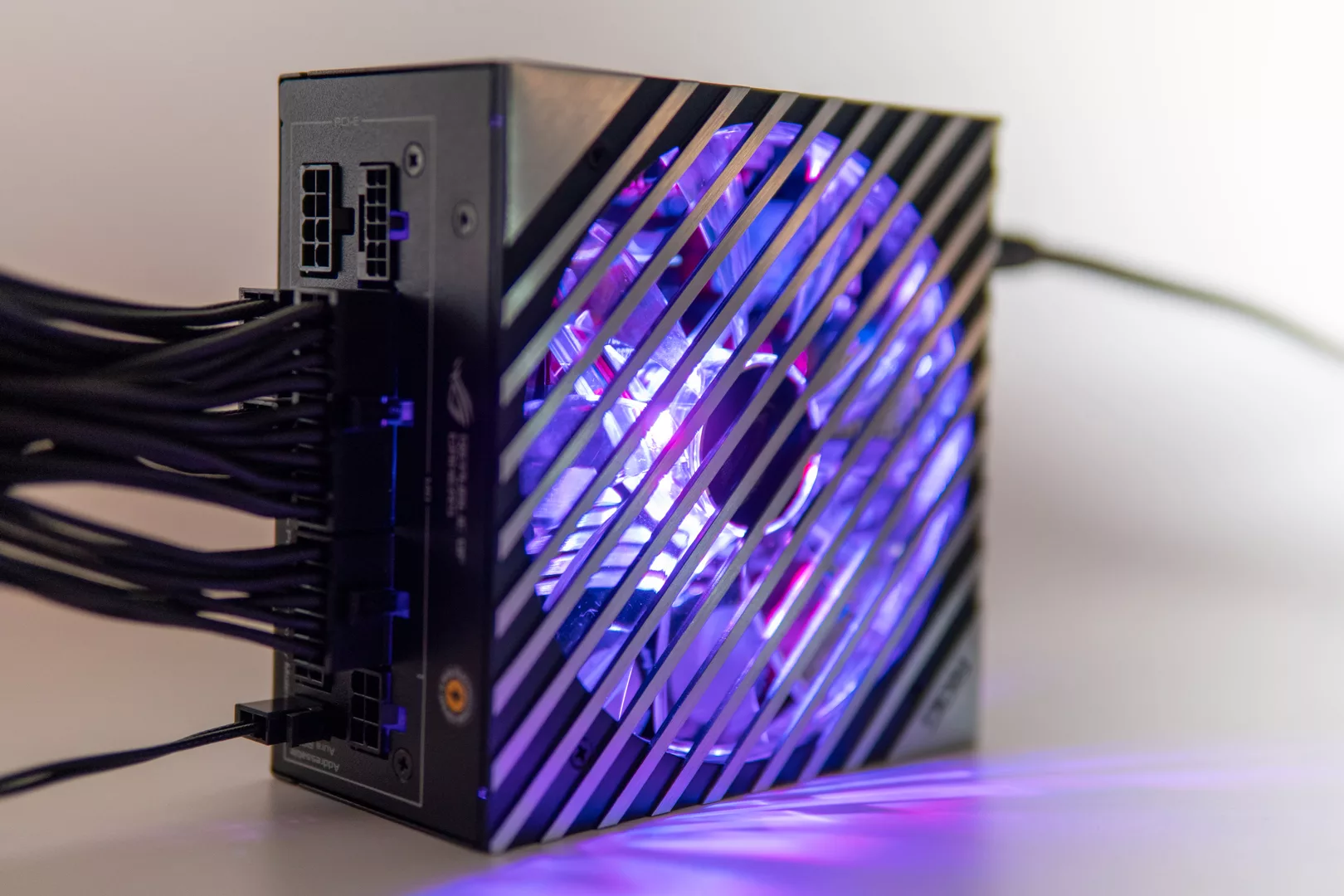 SFX-L
1000W
80+ Platinum
ARGB
10Y Warranty
The Loki Premium is certainly an excellent PSU and one of the best. The Axial-tech fan design, dual ball fan bearings, and a silent operation, among other bells and whistles (often proprietary), once again prove why the ROG series is so high-end-gamer-oriented. I'd recommend this if you're an enthusiast, if money is no issue, if you need the best always, or if you're going to be overclocking really, really hard.
be quiet! Dark Power 13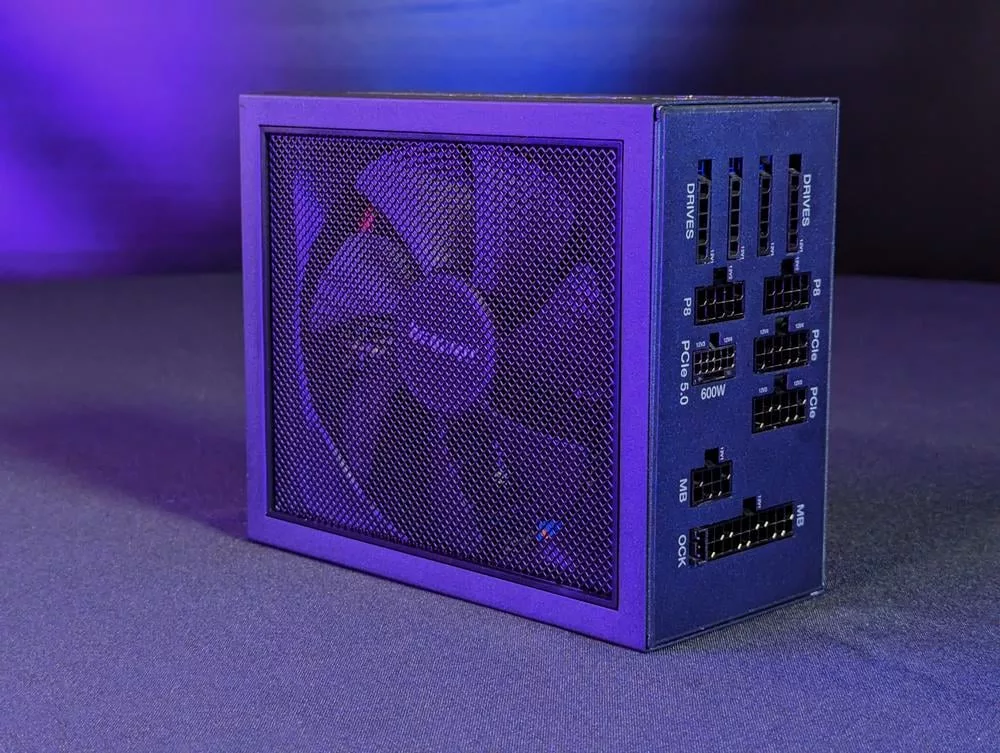 750-1600W
80+ Titanium
10Y Warranty
Truly powerful, the series starts from as low as 750W, including 850W, 1000W, 1300W, and 1600W (the last two being Pro models). The operating efficiency of 95.8%, a standby drain of <0.1W, Windows standby support, etc. make it an energy-saving PSU. You should be good to go with the 850W one. It's also good in terms of noise and cooling and boasts Japanese capacitors rated at 105°C. You can switch between single-rail and multi-rail for overclocking purposes.
Corsair RMe RM1000e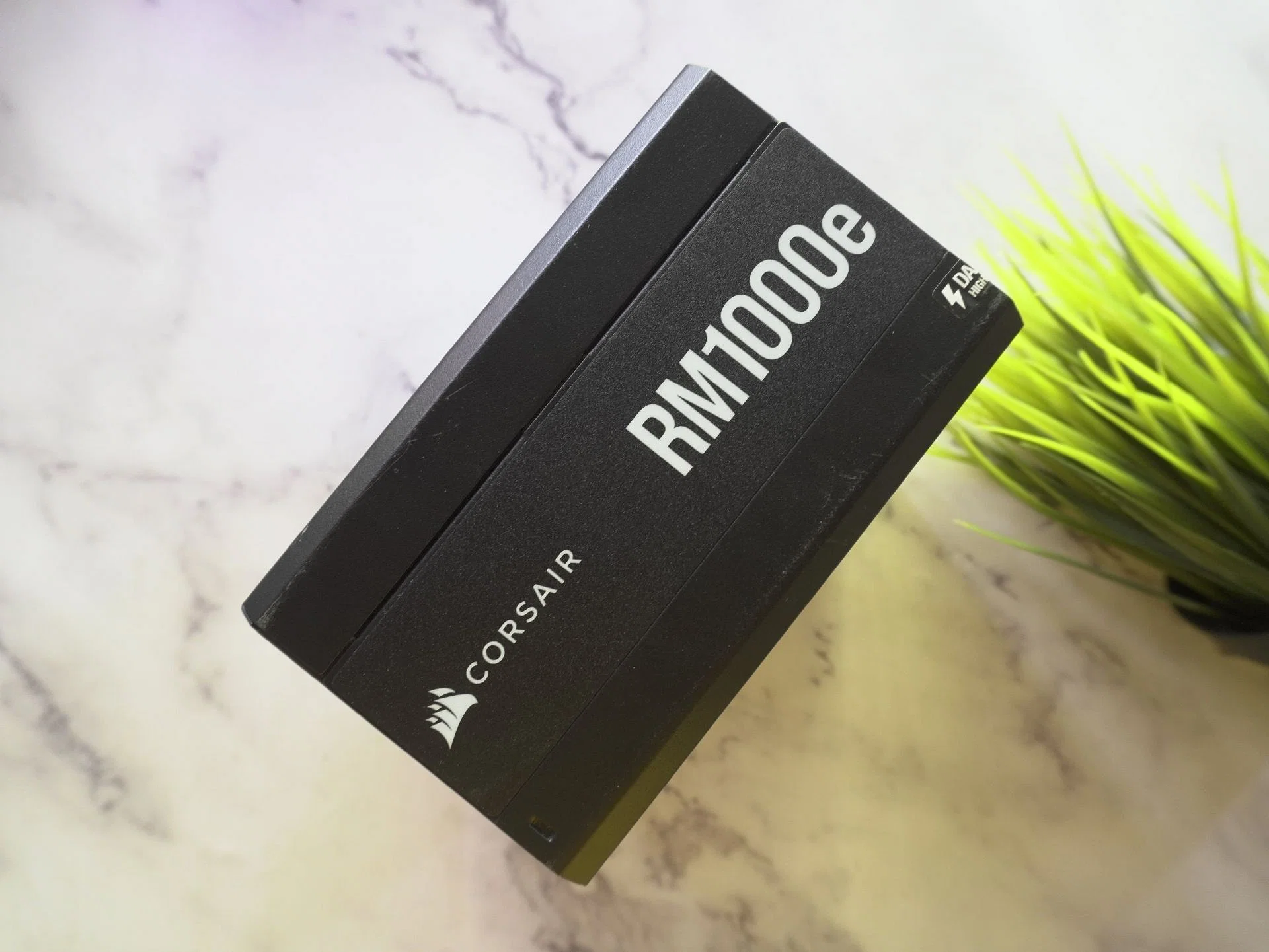 RMx SHIFT
850W and 1000W
80+ Gold
7Y Warranty
The low-noise PSU from Corsair is another great option. You could go with the 850W option but the 1000W is available for around $160 and that's quite good. Corsair includes the 12VHPWR cable so you won't have to buy it separately. The fan has a 0RPM mode as well and is generally noiseless. The Gold rating is below Platinum, but only 2% in terms of efficiency (80+ Platinum is 89% efficient at 100% load, and Gold is 87% efficient). If a 2% drop and 3 years less warranty aren't dealbreakers, then this is the finest PSU to power your RTX 4090 card. The RMx SHIFT side cable interface makes cabling easier.
FSP Hydro Ti Pro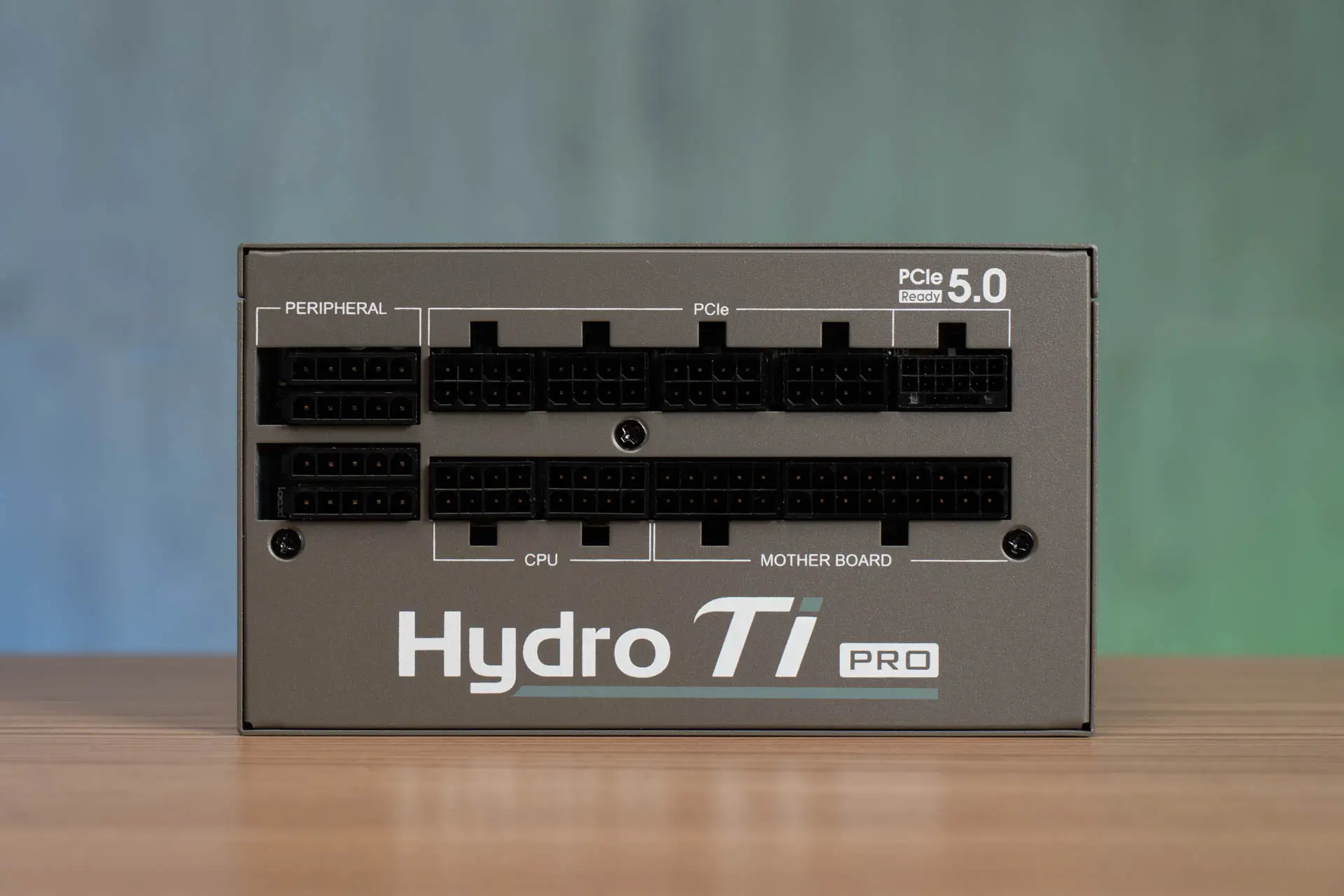 850W and 1000W
80+ Titanium
10Y Warranty
With a ≧94% efficiency, 135mm fluid dynamic bearing design fan, and a semi-fanless control switch, the Hydro Ti Pro is another excellent option. It has Japanese electrolyte capacitors, 105°C bulk capacitors, and an industrial-grade design. At just 150mm in size, it's one of the more compact PSUs, though it's not comparable to the other three on the list in terms of noiselessness. As a bonus, you also get changeable side stickers in 3 colors.
NZXT C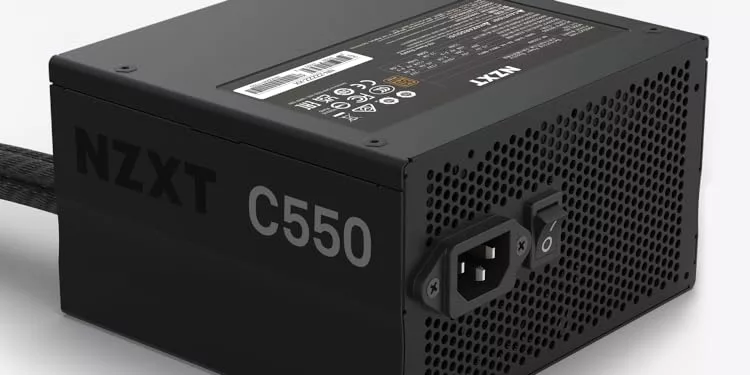 550-1200W
80+ Gold
10Y Warranty
NZXT's C series is a great addition to any PC. There are 850W, 1000W, and 1200W options and the 1200W is the most bang-for-the-buck. The matte black finish is cool. With a 90.5% efficiency at 50% load, overall lower temps, and manageable energy consumption, this PSU can reliably power an RTX 4090. The 135mm PWM fan with fluid dynamic bearing is quiet and long-lasting. Add to that the Zero Fan Mode that reduces noise levels further and you have the perfect quiet PSU.
---
Though there are many other options like the Montech Titan Gold, MSI MEG Ai-P, Silverstone HELA-R, Super Flower Leadex VII, and the Thermaltake Toughpower GF3, what we saw so far is a nice mix and every gamer will find something to their liking from the list above.
Latest posts by Earl "sloth" Richards
(see all)