Yes, the RTX 2060 has ray tracing. It's the proper hardware-accelerated ray tracing that's required to enjoy games that support the feature. Minecraft RTX, Battlefield, Shadow of the Tomb Raider, Cyberpunk 2077, Modern Warfare, Control, Doom Eternal, Metro Exodus – you name it. The 2060 has a lot of power to get you those framerates across games, from the lower extreme to the higher extreme.
It does not have the software-based ray tracing found in cards like the AMD RX 5700 XT. This is the real thing.
But, can the RTX 2060 truly do good ray tracing?
This graphics card struggles at higher resolutions (1440p and even more so at 4K). If you want ray tracing 4K gameplay at 60 FPS then the RTX 2060 is not the one for you.
Entry-level ray tracing
RTX 2060's ray tracing is, quite frankly, for an introduction only. It's simply not powerful enough to render high framerates at now-standard gaming resolutions (144p being the lower end now) with ray tracing on.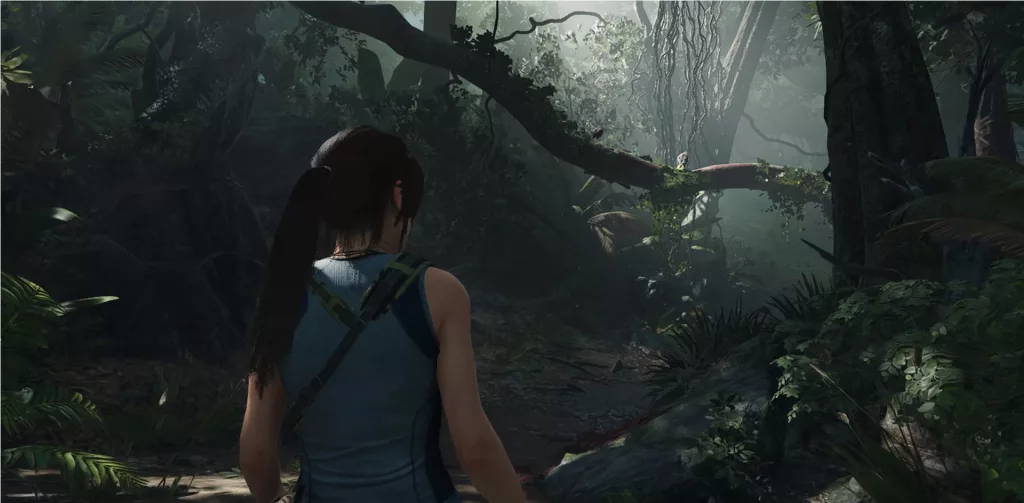 You could call the RTX 2060 the video card that made ray tracing mainstream, and not something only reserved for the elite gamers. Now you don't need a very high-end rig to get decent, respectable ray tracing performance alongside a good framerate on 1080p displays.
With ray tracing on, you can get 60-70 FPS on Battlefield V on 1080p with DXR reflection and ultra graphics. That's no small feat.
However, if you have a gaming monitor with extreme refresh rates and resolutions, then the RTX 2060 is not enough. Especially if you're going to be running modern AAA titles.
How to use RTX 2060's ray tracing?
All games that support ray tracing will highlight the option of turning it on when they detect the RTX 2060. You don't need to do anything from the Nvidia control panel. Just go to your in-game settings and look for ray tracing. In many games you can select the level of detail for ray tracing as well. Also turn on DLSS. A game restart might or might not be required depending on the game.
RTX 2060 ray tracing benchmarks
Note that these are not exact figures as the framerate additionally depends on the rest of your hardware. I've tested on a few high-end gaming hardware configurations at 1080p and here are the results you can expect (in ranges):
Control, high settings: 40+ FPS with RT, 75-78 with high RT + DLSS, and the same with RT off.
Shadow of the Tomb Raider, high settings: 60-65 FPS with RT, 100+ without RT.
Modern Warfare, max settings: 63-66 FPS with RT, 90+ without RT.
Battlefield V, high settings: 66-70 FPS with high RT, ~80 with high RT + DLSS, and 100+ without RT.
Metro Exodus, ultra settings: 70-72 FPS with high RT, 86-88 with high RT + DLSS, and 110-115 with RT off.
Tested with 16GB RAM and a Ryzen 3800X.
The bottom line
RTX 2060 is a decent entry into the world of ray tracing. However, if you plan to improve your rig any time soon to play titles that come out after 2021 then you'll be better off with a higher-end card.
Higher resolutions and framerates are too much to handle for the RTX 2060.
The RTX 2060 has hardware-accelerated ray tracing. Both, the desktop and the mobile (laptop) variations have it.
Latest posts by Earl "sloth" Richards
(see all)