RTX 3090 will shortly be back in stock. Bitcoin and other cryptocurrency mining have significantly reduced the Chinese demand for the coveted hardware. Newegg, Amazon, Nvidia, Best Buy, Micro Center, Adorama, B&H, etc. will have stocks soon.
In the UK, Overclockers, Ebuyer, Box, and Scan will also refill their stocks.
At the time of writing, miners and scalpers are backing off, little by little. RTX 3090 is, however, still listed for more than double the original price on Nvidia's website for the stock variation ($3,500 vs. $1,500!).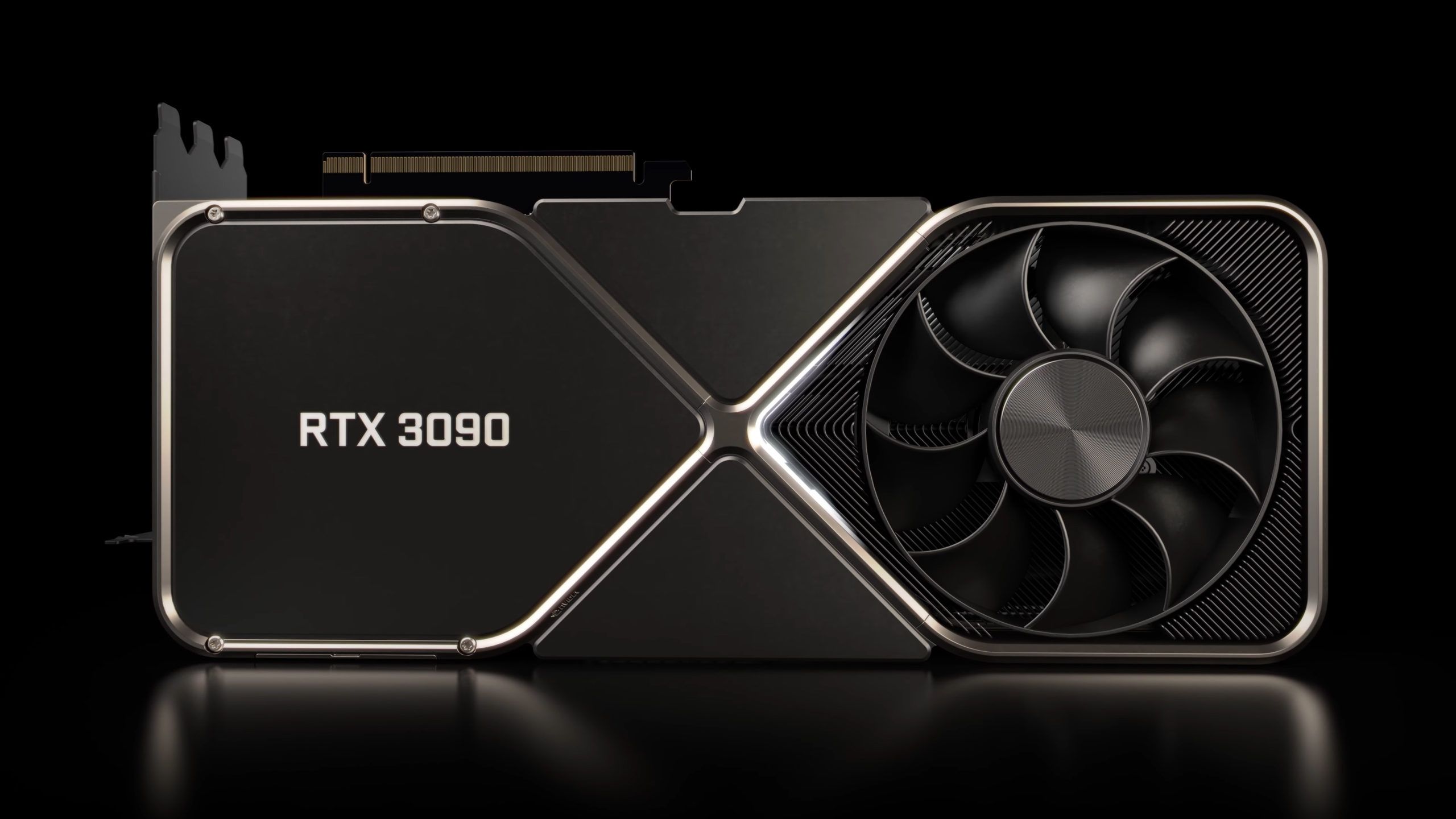 How can we be sure that RTX 3090 will be back in stock soon?
Well, there are various signs.
First of all, things take time to kick in. Nvidia's cracking down on miners buying the RTX 3090 in bulk by imposing purchase limits, regional blocks, and hashrate locking is seeing people moving to other options. GPUs are good for mining and as a result, miners are eating up a chunk of the GPU supply.
Not to mention, the criticism of the electricity consumption of these GPU and ASIC-machine mineable cryptocurrencies is also kicking in. Many leading personalities such as Elon Musk have brought this problem to widespread attention. For example, annual Bitcoin mining uses the electricity that can run the whole country of Argentina for a year.
It's to be noted that mining has been transitioning to renewable energy and the second most popular cryptocurrency, Ethereum, is moving to a different mechanism of maintaining itself where mining is not required.
Good times ahead?
Not necessarily. Depending on where you live, you might still grapple with issues in the available of the RTX 3090.
Amazon is still listing extremely expensive RTX 3090 products. Third-party sellers are still trying to profiteer by overpricing the GPUs they have in stock. All is chaos.
However, we strongly believe that the worst is behind us. Things can only improve now. A little bit of patience and eagle-sharp attention might just land you your RTX 3090!
How do I manually check for RTX 3090 stocks?
There are two ways.
Bookmark the RTX 3090 Nvidia Shop page. It has a list of all sources and the prices they're selling at. However, availability is not confirmed until you click the green "Check Availability" button because these stocks get cleared just as fast as the framerates you'll get with the GPU.
Visit TechRadar's "Where to buy Nvidia RTX 3090" page. It also has a handy list of all platforms that sell the RTX 3090. It additionally has a "Today's best deals" section that features sponsored Amazon listings as per your region – which can be a benefit if you live outside of the US.
You can also follow TechRadar's US Editor-in-Chief who helps people by tweeting available stocks for GPUs along with PS5 and Xbox. Matt Swider on Twitter.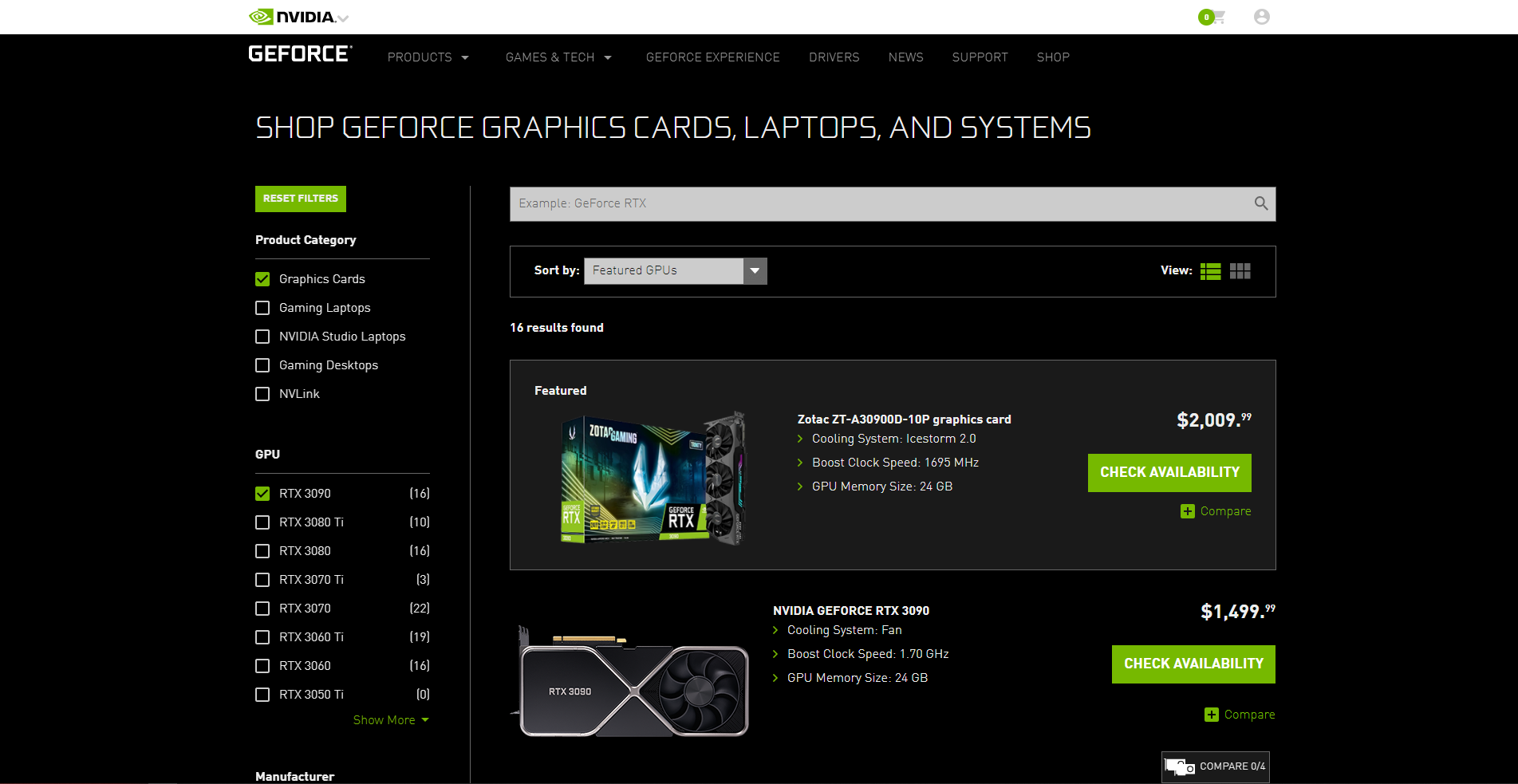 Disclaimer: None of the sources mentioned in this article are in any way affiliated to Spearblade. We do not earn any commission or incentive of any kind. We're directing gamers towards reliable sources solely for community good.
Latest posts by Lydia Miller
(see all)