We all know Atari. Revolutionary gaming brand that pioneered arcade gaming as well as became a household name in the gaming console market around the 1970s and the 1980s.
Games like Centipede, Asteroids, Pong, Missile Command, and so many more. Something for everyone.
Now, Atari is all set to make a comeback after going bankrupt in the early years of the 2010s.
They have come up with a console, a piece of hardware more like. It's dubbed a "mini-console" and that term is as cute as the thing looks.
Meet Atari VCS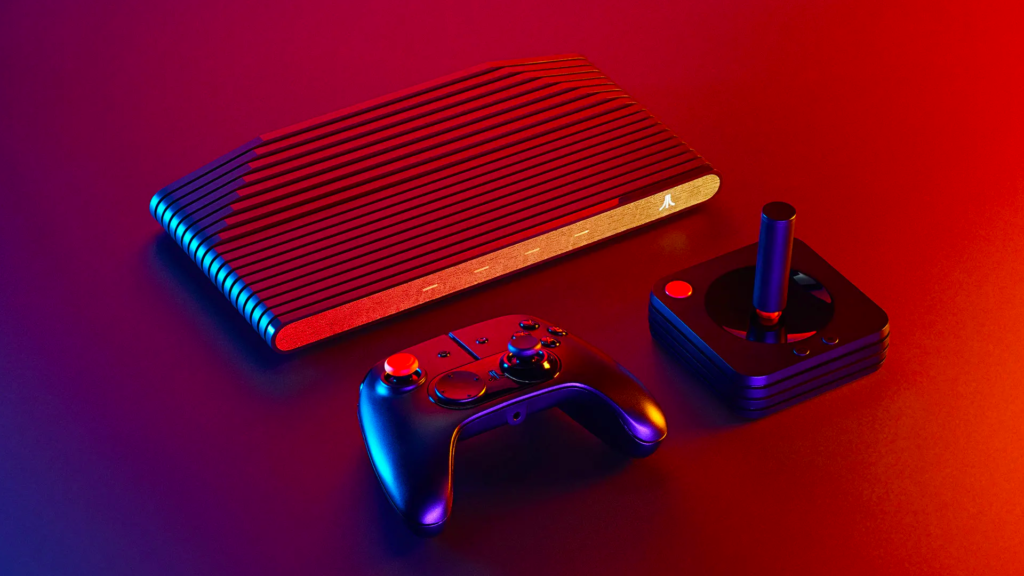 More than competing with PlayStation and Xbox, they're trying to compete with iPhones. Though only time will tell their real competitors. The console will come with the classics as well as many fresh new titles.
The unique form factor and positioning isn't all that's unique about it. Apart from the fact that it's Atari and "why not", here's why you should look forward to owning one:
It's a part of a gaming ecosystem that Atari wants to build around crypto. Now, to the less tech-savvy of you lot, it might not mean a lot. But if you're like me, you know exactly why this is big news. Crypto is the future and smart contracts are going to dictate the way we game, do business, and live our lives.
In that spirit, I daresay it's a welcome step.
Side note: The system was first revealed in 2017. Preorders began in May 2018. Shipping was meant for March 2020 but was delayed due to the COVID-19 pandemic.
A new cryptocurrency (and another stablecoin later on) is the in-game currency of the Atari ecosystem to make purchases. It's better than worthless in-game currencies and less risky than cryptocurrencies. Any crypto technology that has a promise of fulfilling a demand and scalability is worth investing in, and Atari coin seems right up there with the top gaming cryptocurrencies.
The Atari token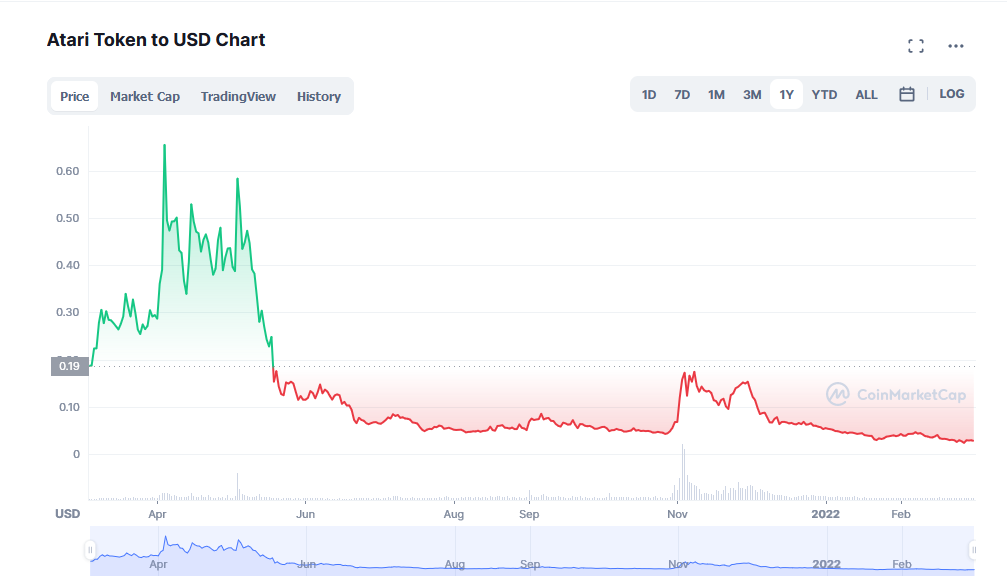 Bitcoin Exchange had announced the public sale of the Atari Token at $0.25 each back in October 2020. You can learn more about the "Atari Chain" on the aptly named Atari Chain website. You can buy now via Bitcoin, Ether, Litecoin, or Bitcoin Cash.
At its barebones, the token is a cryptocurrency built on the ERC20 (Ethereum) protocol. In the short term, you can expect it to be a hitherto in-game currency. More mid-term speculation could be it becoming the go-to cryptocurrency for all things entertainment and interactive gaming related. But I'm sure that's not what Atari has in mind as the endgame. The crypto, if planned rightly, will become the de facto cryptocurrency that will benefit other industries as well and compete with the big ones.
The brand also wants to bank on its popularity and "legendary" tag. It can either be a hit or backfire. Thousands of people had pre-ordered and the token it picked up major interest leading to its launch. Sadly though, the coin saw a sharp decline in value shortly after releasing. It plummeted to $0.05 within a month. It reached an all-time high at $0.65 on April 4, 2021.
Also read: Xbox vs. PlayStation vs. Switch vs. SNES vs. Luna vs. Atari VCS – which console is good for what?
Latest posts by Santiago Vargas
(see all)