Are you going to buy a branded gaming chair for the first time, and find yourself inclined toward SecretLab ones? Here's a complete guide to the brand's gaming chairs, how they perform, how they compare, whether are they worth the premium, and so on.
My rear has graced many a throne of games, and though SecretLab gaming chairs are definitely super-comfortable and fun to game on, they are not always the best in each price bracket.
Pricing
And these are definitely not cheap gaming chairs. If anything, they are on the other side of the spectrum.
SecretLab gaming chairs come in two series: Titan and Classics. There's also a newer Titan version called Titan Evo. The cheapest SecretLab gaming chair from any of these collections is $424.
If you're looking into cheap gaming chairs, this is not where you look at all.
Also read: Gaming chair and desk buying guide
Customization
One of the key selling points of SecretLab gaming chairs is customization. Basically, you get a base chair and on the product page, you can do some selections for different parts such as upholstery, color, esports logos, and other embellishments and features.
Needless to say, some customizations make the total order more expensive.
Features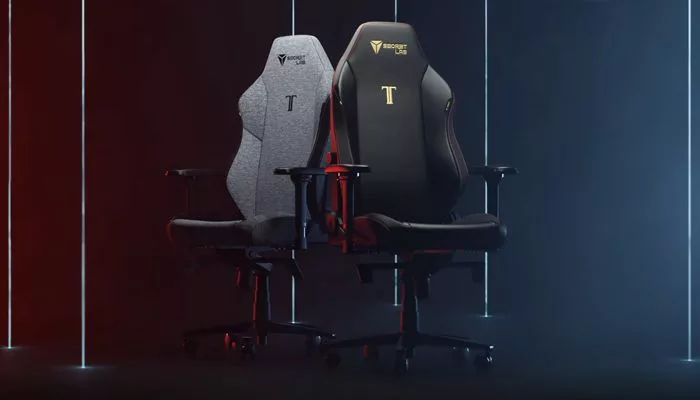 The Titan is the most well-known SecretLab brand, and it offers a model with every perk you can imagine including magnetic headrests, adjustable armrests, extreme recline angles, etc. for different prices.
A bunch of patented, proprietary, and mostly patent-pending stuff from SecretLab almost assures me that they're doing groundbreaking research into developing comfortable chairs for gamers to sit for hours on.
For example, "CloudSwap" 4D armrests, "cold-cure foam" material, "pebble" seat base, "Neo" leatherette, "SoftWeave Plus" fabric, "L-adapt" lumbar support, magnetic memory foam head pillow, and whatnot.
But in practicality, you can get similar comfort from many alternatives, often cheaper.
SecretLab offers a product authenticity test and generous warranties.
As for assembly, it's fairly straightforward plus they have plenty of tutorials online.
Most deliveries are made within 3 days.
Generally, you want to buy from the official SecretLab website as prices are significantly lower than on Amazon.
FAQs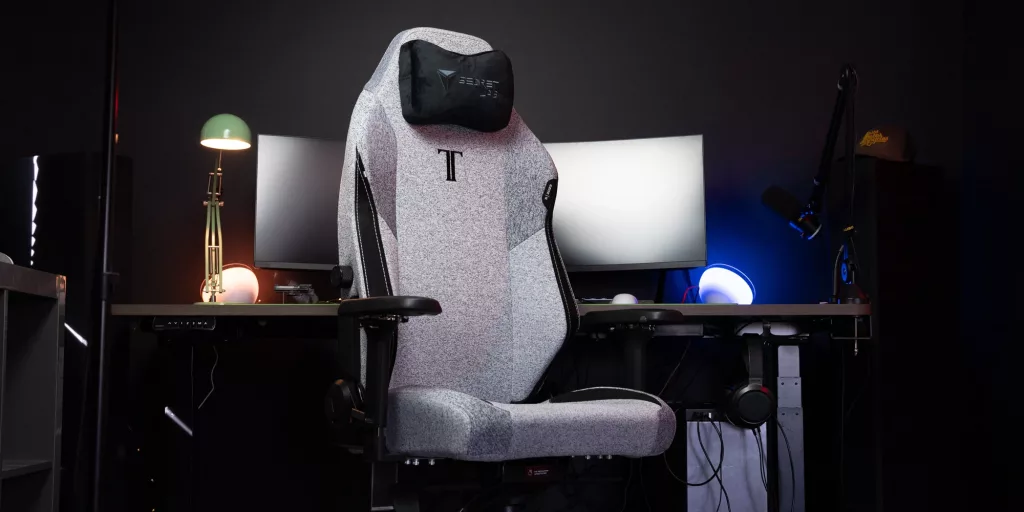 Let's answer some common questions.
Are SecretLab gaming chairs good?
The SecretLab gaming chairs are great for any type of gaming setup. They can be used for console gaming, PC gaming, and even mobile gaming.
Overall, I think these are great chairs to add to your gaming setup, given they fit the bill. They provide sufficient comfort while being pretty sturdy.
Should I buy a SecretLab gaming chair?
The SecretLab gaming chairs are a great choice if you want to get the most out of your gaming setup. They come in many different sizes and styles so you can choose the one that best suits your needs.
If you're looking for a gaming chair that's high-quality, comfortable, and reliable, then SecretLab most likely has the answer. You'll be able to find your favorite color, esports logo, and other preferences such as player or franchise-themed chairs.
Which SecretLab gaming chair to buy on a budget?
Omega is the cheapest series from SecretLab – at $424 for any of the base models. Pick one from your favorite esports team and you should be good to go. On Amazon, the same chairs would cost you $570.
You might also look into used ones. eBay has some good listings – just make sure you buy from a reputable seller. I've seen the Titan 2020's charcoal blue sell for $150-200, which has an MSRP of $490.
Is a SecretLab gaming chair good for my gaming setup?
The SecretLab Gaming Chair is an excellent choice if you're looking for quality without having to spend too much money on it. They also come in several different styles so you can find one that suits your personal taste.
SecretLab gaming chairs are all about comfort. They're designed to give you a comfortable and ergonomic experience while gaming, and they do this by incorporating a wide range of features.
Latest posts by Carolyn Smith
(see all)