Interested in buying a gaming chair? Wondering about the actual benefits? Wondering whether it's a good investment or not? Let me help you. I've been purchasing gaming chairs for a while now, plus I have sat on many sloppy ones to tell them apart just by a touch.
In this buying guide, we'll be answering all the burning-hot questions professionally and transparently.
I guess the main question to answer is whether you really need one or not.
Is a gaming chair really worth it?
More specifically, are they better than typical office chairs? A lot of people prefer using office chairs over regular ones because they're more comfortable and offer better support while sitting down at their desks all day long. But gamers have gone a step up. Ergonomic office chairs don't seem to be the best option for them – and companies have made good use of this gap.
Technically, an ergonomic executive/boss chair has a lot of comfort for long hours. Whether you're working on a PC or gaming, your posture is hardly any different. If you're shifty, you'll be shifty in both cases, for example.
Gaming chairs have noticed this and innovated beyond imagination. 4D armrests, magnetic headrests, extreme recline angles (up to fully flat!), RGB and gaming-specific features have all cropped up to lure gamers.
But the feature you really want to notice to understand the appeal is the style. Aesthetics, design, colors, etc. are all gamer-oriented. Many also feature special editions with the brand of esports teams or players.
No office chair will feature such flashy styles as a gaming chair. It's mostly not about the material or build quality for most, or even comfort. It's generally about looks.
So, the question is, are looks important to you?
If you're a streamer then most definitely, yes.
If not, perhaps you can do without one.
Do I need a gaming chair? What is so special about gaming chairs?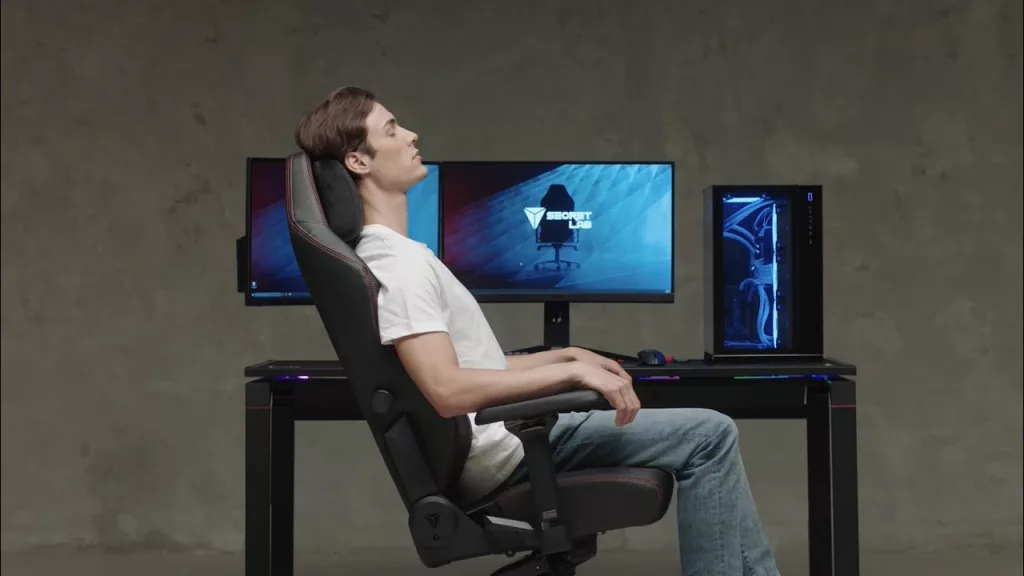 Gaming chairs are becoming more popular, but they're not for everyone. The reason is that they can be very expensive. Depending on the model, a gaming chair can cost anywhere between $100 to $1000. This is why you need to decide if a gaming chair will really benefit your lifestyle and how much it will cost to get one. If you don't have a lot of money, then it's probably not worth getting one in the first place.
The main reason why people buy gaming chairs is that they provide better ergonomics and comfort for playing games on their computer or console. Not only do they offer more comfort, but they also make it easier to play games by reducing fatigue as well as pain while playing. In addition, some models also come with vibration functionality so that players can feel like they're actually in an actual game rather than just sitting at a desk all day long.
Whether you're interested in buying a gaming chair for your car games and all the not-so-required seat swerving that comes with it, or throwing your keyboard in a fit when you get owned in Fortnite by an insane maneuver, what are the actual benefits? Wondering whether it's a good investment or not? Let me help you. I've been purchasing gaming chairs for a while now, plus I have sat on many sloppy ones to tell them apart just by a touch.
Do gaming chairs offer better ergonomics and comfort for gaming?
No, not all do. But let's keep the discussion to the premium, top-end ones. Some differences are crystal clear when comparing a top-end gaming chair to a boss/executive or work office chair in terms of comfort and ergonomics.
While office chairs are designed for sitting all day, gaming chairs are designed to support your back and make you more comfortable while playing games.
Gaming chairs offer better ergonomics than regular office chairs. They tend to have larger seats and backrests, as well as extra padding. This makes them easier to get into than regular office chairs and more comfortable for long gaming sessions.
Many gaming chairs also feature adjustable arms so that you can rest your wrists or elbows on them when needed. This can help prevent discomfort or injury if you're using a mouse with a lot of buttons or have your hands in awkward positions for long periods.
The best gaming chairs will have good lumbar support and headrests that keep your neck in place without leaning forward too much or causing strain on the lower back area when sitting at an angle. Some even offer lumbar support through massage features like heaters or vibration motors inside the chair itself!
Posture correction
Gaming chairs are the vehicle of choice for PC gamers in 2019, but they're not just for — or even necessarily better than — the average office chair. Gaming chairs have their own unique features that make them worth investing in, whether you're a professional gamer or just aspire to be one someday.
You may be spending up to eight hours a day sitting down, which can lead to back pain and other health issues. If you want to avoid these problems, invest in a gaming chair.
If you spend too much time sitting down on your computer or phone, your body will begin to slump over and slouch forward. This can cause back pain and other health problems down the road if you don't fix the problem immediately.
A gaming chair allows you to sit upright without slumping over into an uncomfortable position while still using your computer or phone as necessary. You'll find yourself more active overall with better posture because of it.
Who makes the best gaming chairs?
The best gaming chairs are made by companies that specialize in PC gaming design. Some of the most popular brands include SecretLabs, DXRacer, Alienware, and Arozzi.
While most gaming chairs are made specifically for their respective types of games, some offer greater versatility than others. The more versatile the chair, the better it's suited for an esports player who needs quick transitions between the game and the chair.
Almost all good gaming chair brands focus on looks and comfort. They also offer great ergonomics and build quality. Support differs dramatically from brand to brand.
How much do gaming chairs typically cost?
$200 to $400 is the price of a typical gaming chair. Some are cheaper than this, whereas a lot of branded ones are higher up on the price spectrum.
Also, a lot of gaming chair brands have multiple product ranges. The lower-priced ranges often offer the same build quality but cheaper parts and materials.
Always make sure you check all product ranges from a brand before saying yes or no to it.
Did you know? Yuytin's Cockpit Gaming chair is one of the most expensive gaming chairs out there. Cockpit gaming chairs give you a cockpit-like experience and are super-expensive in general. They even come with massage tools!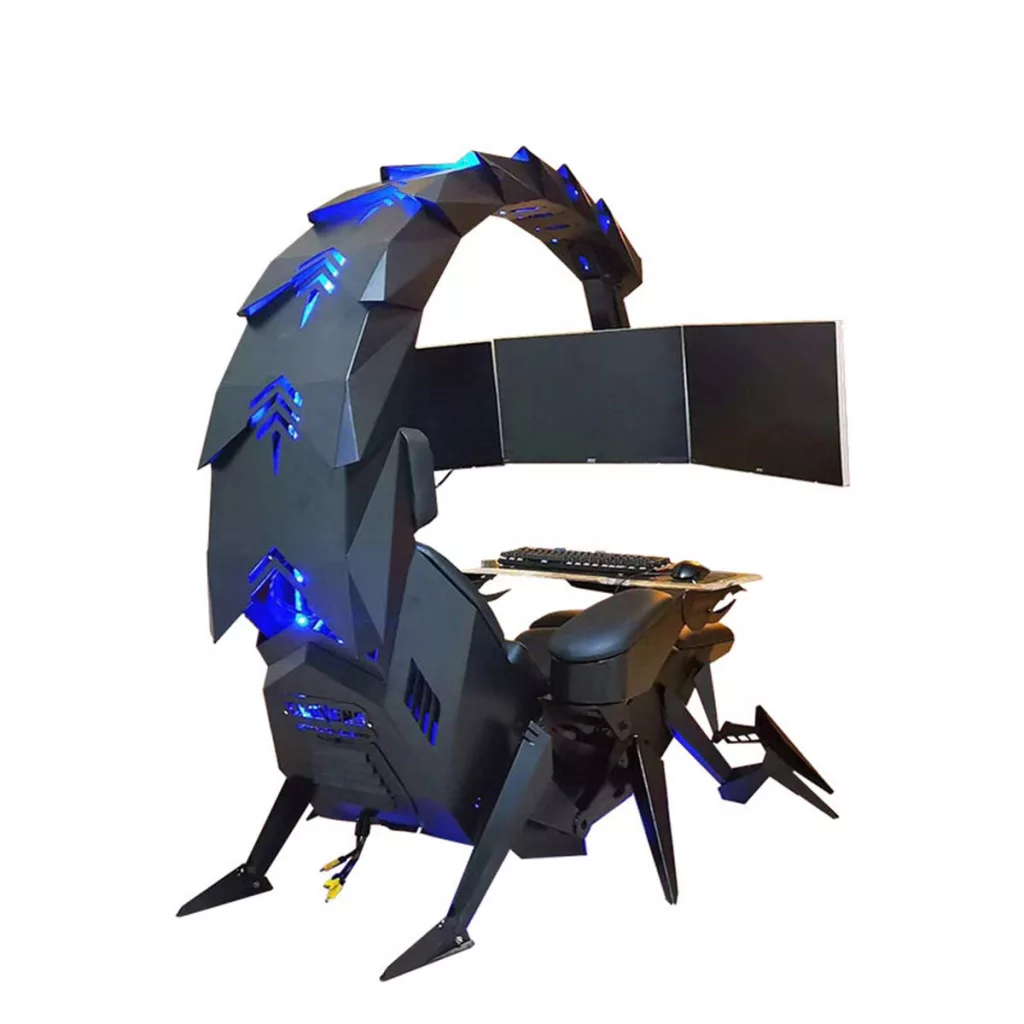 What brand of gaming chairs do professional esports players use?
There are two main types of gaming chairs. They are the office chair and the racing seat, which are used by professional gamers. These chairs usually have a dual bucket-style seat and very supportive armrests, along with adjustable back support.
Professional esports players use these chairs because they have adapted to the environment in which they play their games and need them to function properly for their gameplay purposes. A professional gamer can associate comfort with each placement he makes during an esports game.
They know when they're uncomfortable, or if there's any potential for them to experience pain or injury as a result of their busy schedule.
There are thousands of gaming chairs on the market, but which ones are worth buying? To help you find the best gaming chair for yourself, we researched professional esports players and their favorite gaming chair brands. From considerations like comfort and support to features like adjustable recline, different players have different priorities.
Here are some good top gaming chairs used by professional esports players:
Respawn gaming chairs
SecretLab gaming chairs
X Rocker gaming chairs
Scorpion gaming chairs
Razer gaming chairs
Dxracer gaming chairs
Herman Miller gaming chairs
Corsair gaming chairs
Mavix gaming chairs
S Racer gaming chairs
Arozzi gaming chairs
Dowinx gaming chairs
Logitech gaming chairs
Homall gaming chairs
Unicorn gaming chairs
GT Racing gaming chairs
Emerge Vortex gaming chairs
Vitesse gaming chairs
Did you know? Pewdiepie's gaming chair is almost always a Clutch Chairz model because he has signed a contract with them. He is known to use the Throttle Series chairs which offer full 180-degree reclines.
How do I choose the best gaming chair to buy?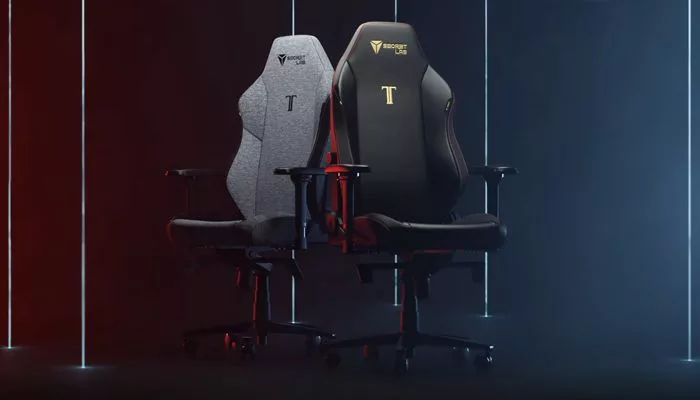 If you're a gamer who wants a gaming chair, then you'll want to find the best gaming chair for your needs. Settling for something cheap will only hurt your posture than help it.
This section will give you some insight into what makes a great gaming chair and how to choose the right one for you.
Most importantly, a great gaming chair should be comfortable, offer support, and provide good ergonomics. It should also have features that make it easier to move around while getting into position. A lot of these features are also useful when using a computer at work or in an office setting.
There's no such thing as the best gaming chair. It's all about what's the best gaming chair for you. The answer depends on how you normally sit. Everyone from the casual gamer to the esports veteran has a style. Some sit upright, some with their legs on the seat, while others sit with a leg on the desk.
Those are just three common positions. There's plenty more. You need a very flexible and adjustable gaming chair if you take extreme positions when gaming or generally spending time on your PC.
If you sit mostly upright or stream like a normal person, then you can limit your search to gaming chairs that don't offer a lot of adjustabilities (and in turn, are cheaper – so you can spend more on material quality and looks than on adjustability).
Let's talk about use cases. Certain scenarios affect which chair will be the best for you.
Gaming chair in cheap
A cheap gaming chair can compromise on build and material quality. Over time, it will become uncomfortable or just stop being usable. I don't recommend a gaming chair below $150.
A $150-300 gaming chair will be sufficient. It will also likely stick around for at least 3 years. Also, buying from a reputable brand even if it means paying a little premium is mostly worth it because of the support you get from both, the company and the community, in troubleshooting, getting spare parts, or repairs.
Gaming chair with footrest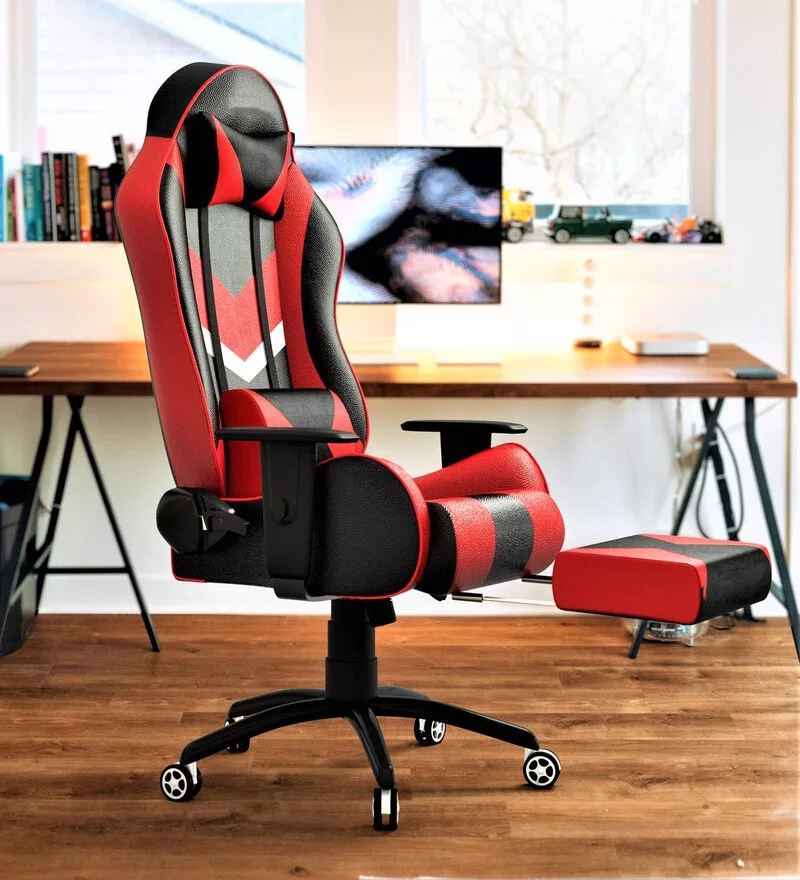 Gaming chairs with footrests, headrests, and armrests are designed to make your gaming experience comfortable. Their design allows you to game comfortably for longer periods, reducing fatigue and allowing you to play more effectively. They are also perfect to use in conjunction with other tools like gaming monitors, keyboards, and mice.
The gaming chair with footrest is great for gamers who may have to lean in for a better view of the screen and extended periods. It will provide a comfortable position for those who sit for hours on end at the computer or console. The cockpit-style seating enhances your gaming experience by allowing you to calibrate the seat height and armrests to suit you, rather than having to fiddle with a clunky remote.
LED gaming chair
The primary reason to buy an LED gaming chair is to complement the rest of your RGB setup and have an attractive chair in your gaming den.
High reclining gaming chair
High reclining gaming chairs allow you to steer away from the uncomfortable neck strain that can result from spending long hours playing games on your computer.
The high-reclining seat allows you to hang out in your favorite gaming chair with so much more comfort – but it's not always the best decision for your posture. It's best to go with a medium-recline chair.
Gaming chair with speakers
Want a more cinematic experience? Invest in a home theater. A gaming chair with inbuilt speakers will almost always compromise on both – the chair's comfort and ergonomics, as well as the sound quality from the speakers. It's simply not worth it except in very specific cases.
A Bluetooth gaming chair is just another name for a gaming chair with speakers (wireless, of course).
Custom gaming chair
A custom gaming chair can be your way out if you have custom needs when gaming. They can run you up for hundreds of dollars for pretty much the same features and comfort you'll get from readymade models.
Customized gaming chairs will have the features you need – and a build that will be suitable to your playing style.
Console gaming chair
An Xbox gaming chair or a PlayStation gaming chair is good for those who game/stream on the consoles. It also applies to handheld console gamers and smartphone gamers.
The main reason is branding. You want something that sticks to your taste. You're not part of the large PC gamer crowd, after all. Also, as you'll likely be using other equipment down the line such as steering wheels, foot pedals, joysticks, or even guns – it helps to find a chair that helps you be flexible with your equipment.
Also, the monitor is not permanent in these cases. You might upgrade or downgrade, meaning you can also easily swap out the desk for another. So, you need something more neutral and not necessarily part of a theme – because you don't have a permanent desk, mouse, keyboard, monitor, etc. to pair it with.
Wrapping up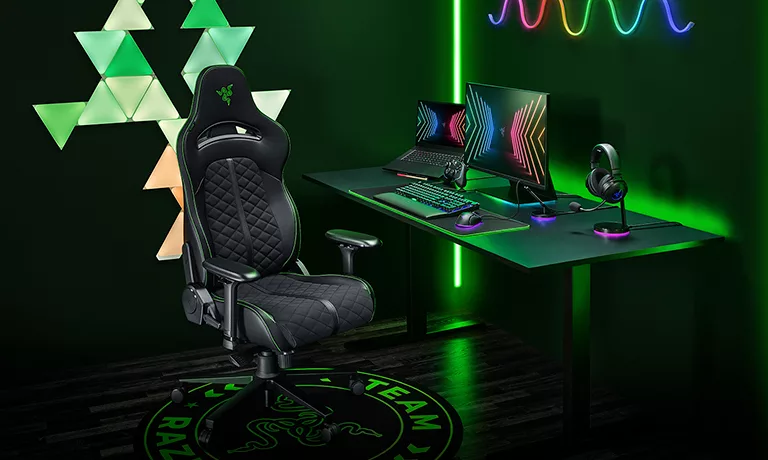 There are many advantages to buying a gaming chair.
The first is the price. Gaming chairs can be bought for less than $200, which is a very affordable price for someone who enjoys gaming.
The second advantage of buying a gaming chair is the comfort it provides. These chairs are designed to give you the most comfortable experience possible, so you will not have to worry about pain or discomfort when playing games for long periods.
The third advantage is that these chairs have adjustable features that allow you to customize them according to your needs and preferences. These features include everything from height adjustment, back support, and armrests to vibration and noise reduction capabilities.
Finally, these chairs are designed in such a way that they can be easily transported from one room to another without any problems whatsoever.
The best gaming chairs come in all shapes and sizes – and more importantly, with a bunch of features. They are also ideal for posture correction. A cheap gaming chair is not recommended because it might be compromising the build quality.
The gaming chair, apart from being comfortable, should also be something you like. For example, some prefer a white gaming chair while others want flashier designs with RGB. It's all up to your taste as a gamer and the rest of your setup.
You can also buy gaming chairs from less-known brands or sellers. Here are some good options:
A Walmart gaming chair can be cheap and you might get lucky with a good quality item. But make sure you test for the build quality.
An IKEA gaming chair or a normal IKEA chair repurposed as a gaming chair can be a little offbeat for most gamers, but if you prioritize creative designs over other features such as adjustable parts or RGB, then go for one.
You can also buy a Staples gaming chair – though it won't be the most comfortable gaming chair. The same goes for your local Costco gaming chairs.
You'll find everything from the most trash to the most comfortable gaming chair on Amazon. When buying an Amazon gaming chair, read extensively into the reviews and avoid products with little or no ratings.
When buying secondhand stuff on eBay, always check the seller's ratings. Don't go for deals that look too good to be true, especially gaming chairs sold by sellers with fewer than 10 ratings.
Latest posts by Carolyn Smith
(see all)