Streaming has seen an all-time high lately. More gamers have spawned with the coronavirus pandemic pushing more and more people inside their homes. This has also perpetuated an influx of new streamers.
Though gaming hardware has still not climbed down its high horse with ridiculous pricing and even more ridiculous cost-effectiveness (such as charging $500 for a 5% performance increase), streaming games thankfully remains to be something nearly all of us can do with a sufficiently decent PC.
If you are also looking for streaming a PC game or an entire genre on Twitch or YouTube (or for some reason, Facebook), then here are some tips, tricks, and gear to choose from.
First of all, the PC itself. We have built the specs for the "most average" gaming PC for you after compiling data from various authoritative sources.
Also read: 15 tips to create a YouTube gaming channel successfully (2022) – Make money from gaming
Table of contents
The right gear for the job
The basics of PC game streaming in 2022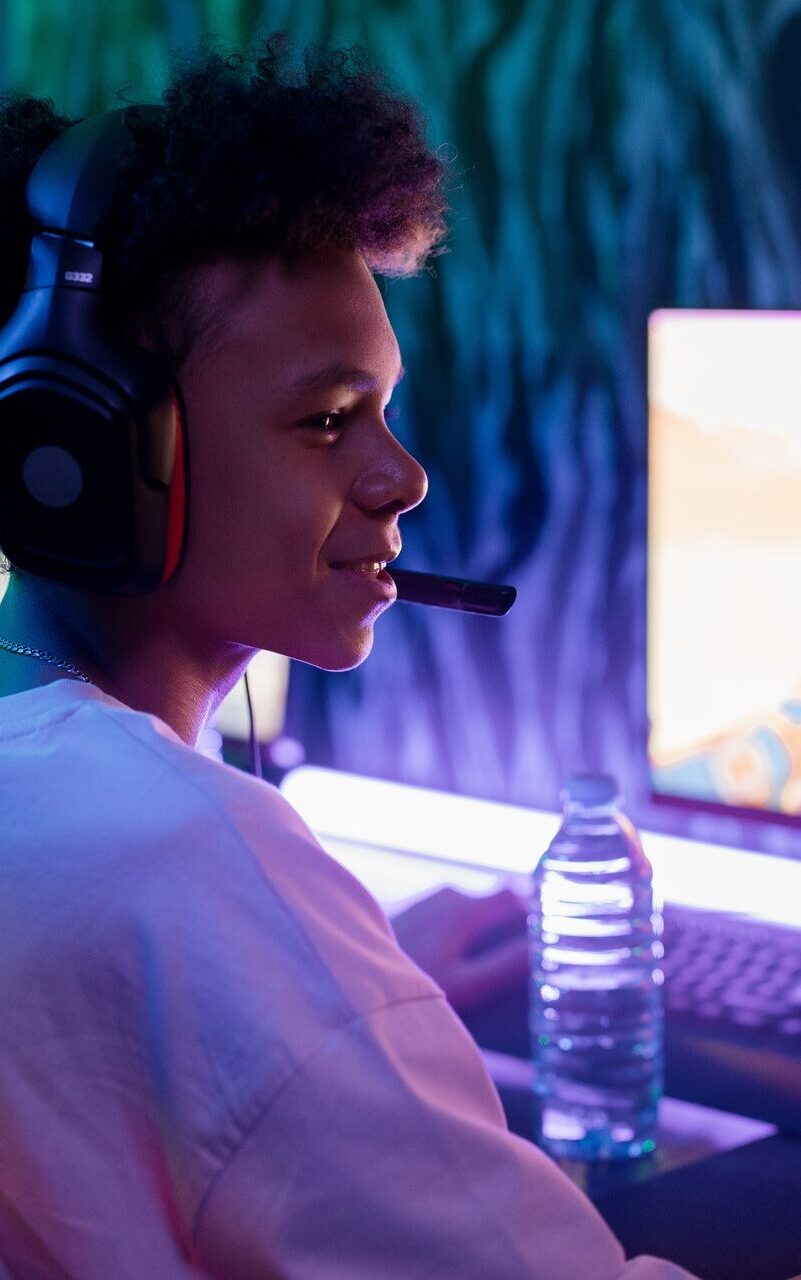 Any streamer should be aware of the basics involved in a good streaming session. These include:
Good mic
A decent mic with no static and a clear voice is recommended. Go for a podcast mic if you are on a budget. Also, use a headset to eliminate cross-feedback from any speakers.
Stable internet connection
You need a stable internet connection more than a fast internet connection. Today, live streaming does not cost a lot in terms of data consumption. But if your internet speed is high while being unstable, this will create unpleasant interruptions in your live feed.
A few reasons for internet instability can be connection problems (especially on Wi-Fi when you are separated from your router by obstacles like walls or if the range is too much for your router). It's always better to stream with an ethernet cable.
Good webcam or camcorder
A webcam is of course the #1 prerequisite. Though you can stream just the gameplay, it is highly recommended that a face be added. It generally improves views and audience loyalty regardless of your playstyle, conversation style, game skill, and so on.
You can also choose to go with a camcorder for this (find out why a camcorder is better than a DSLR for live streaming). Camcorders can be plugged into an AC outlet and generally provide a better-quality video feed than most webcams. Plus, they also allow you to shoot additional footage easily.
A recording resolution of at least 720p for your webcam/camcorder is sufficient.
Note that the lighting conditions also affect video quality.
Logical heads-up display
A good HUD is critical. This means setting up your feed the right way. Your face should be clearly visible but at the same time, be non-intrusive. This is easier to do in some games than in others. OBS and xSplit are two great software to make your HUD.
The right game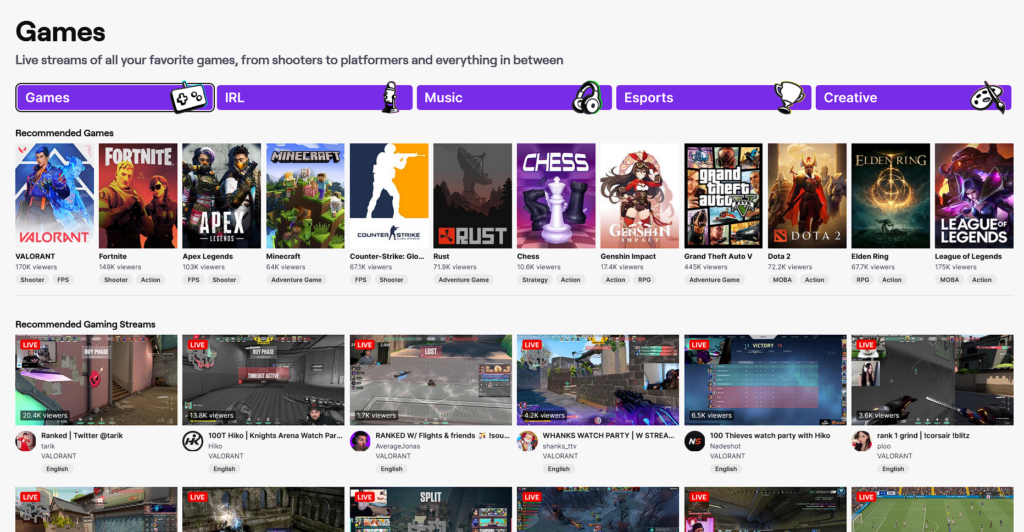 There are two ways you can go about this. Neither of the ways is perfect. But once you choose one method, know that you will have to stick to it until the very end.
Method 1: Choose what's popular. Finding what are the most streamed games on Twitch and YouTube Gaming is easy. A current popular is Elden Ring, for example. Other all-time popular titles include League of Legends, Minecraft, Starcraft, etc. Many free-to-play games are always at the top like Fortnite, Dota 2, and Apex Legends. Be prepared for slower growth if you go this route. You will be rewarded for your patience if you keep at it.
Method 2: Choose something people rarely stream. Find a game that people play but rarely stream if at all. Skip the first 20 or so games on Twitch and find out what other games there are. Choose a game you like and if less than 30 people are streaming, you can get some early exposure by streaming consistently on this game. However, note that when you finally make it big the total traffic will be significantly lower than that on more popular titles.
As a general rule of thumb, always avoid oversaturated games. It is one thing to stream a currently-popular title and another to jump into a heavily-contested mess. For example, there are times when Minecraft streamers take over it all. Even if you choose to stream Minecraft, make sure you avoid those times. Also, overhyped games (whether justifiably or not) seem to be oversaturated from the very beginning. Steer clear of these.
It Is still possible to choose popular yet Indie titles (non-AAA). Usually, people who wish to see a stream of a popular AAA title already know who to go to as they know who can cover the game in the way they like. The key takeaway here is that not all mainstream games are oversaturated – finding the right balance is your best way out.
Viewer interaction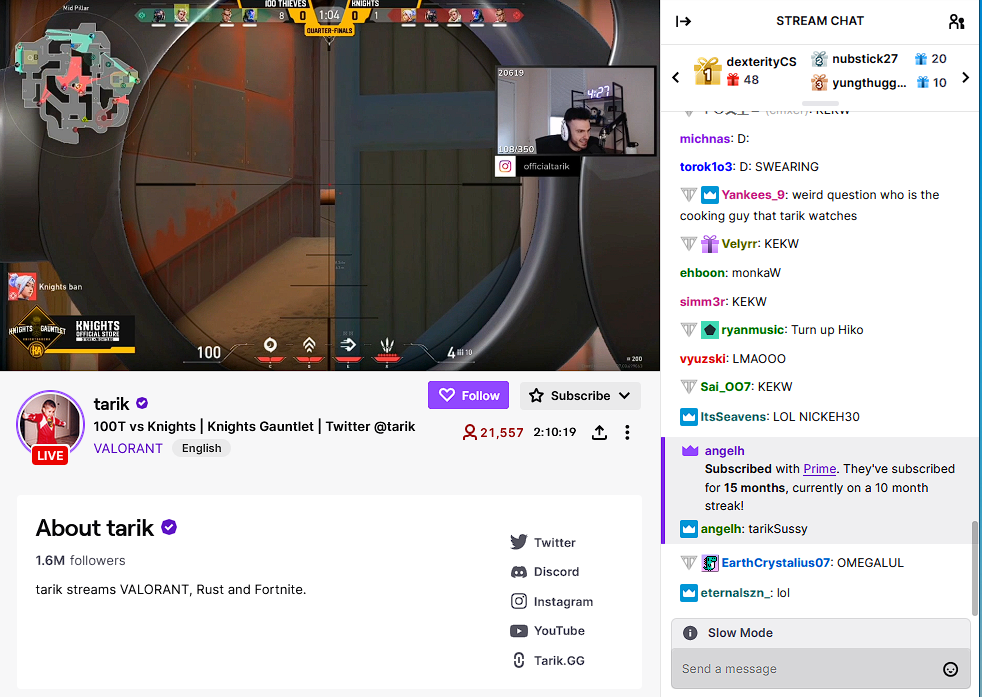 Interact with your viewers. See the chat and answer their questions frequently. Talk to them or just explain your methodology while in-game. A simple hello when someone joins your stream can go a long way in fostering loyalty. Also, a live stream chat is no place for heated arguments or toxic behavior. Mute anyone who is being disruptive and move on. Don't get into overly long explanations or debates with viewers on topics that the other viewers might not even care about.
Skill-intensive games might require you to focus but I've even seen internationally-acclaimed chess players interact with their live chat as they make strategic decisions that require a ton of brainpower. Being casually interactive with your audience is an art and consequently, takes a while to get the hang of.
Consistency
Consistency is key. Having specified timings not only helps you increase your followers but also helps you get into the habit of streaming regularly like a job. Both the benefits are simply too great to pass up. Don't just stream when you feel like it – that way you might resort to longer breaks when you "don't feel like it". Setting up a schedule can be amazing for your channel's growth.
Consistency is notably integral to success on any platform. Whether it's live-streaming or publishing content, videos or stories, pictures or news updates, etc. Consistency is rewarded everywhere. And that's why your live streams should also be consistent.
Note that consistency does not mean high frequency. Consistency is just sticking to a schedule. The schedule can be 2 hours every day or only Sunday evenings – you decide.
The right gear for the job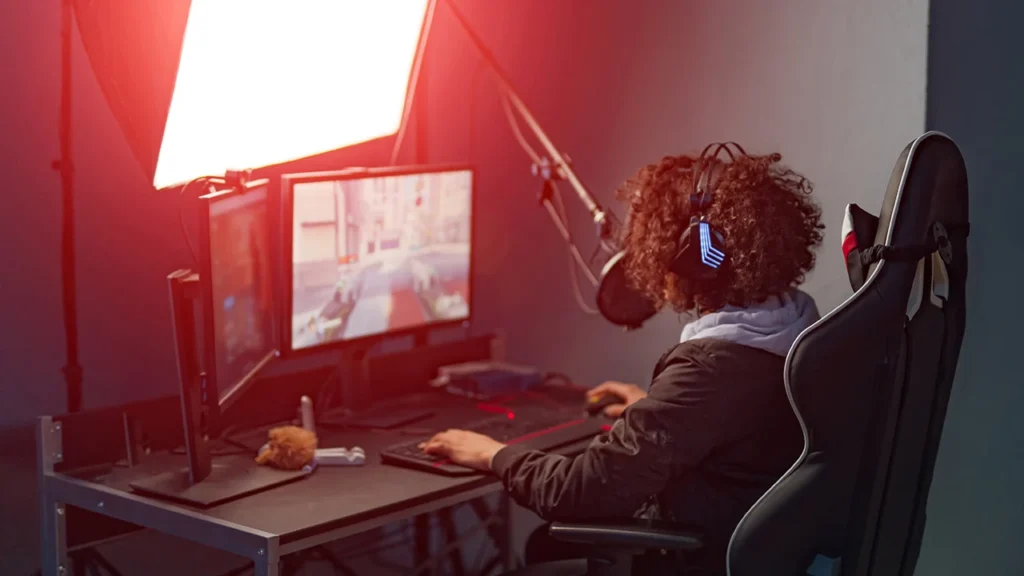 Surely, you will not jump into battle without the right guns and a smoke grenade – if you incline that way. Similarly, you cannot jump into streaming without the right gear for the job. I'll list two builds here. One is for those on a tight budget and the other is for people who are a bit more relaxed in terms of how much they can spend.
Make sure you have sufficient hardware if you are playing graphically-demanding games. Nobody wants to witness lags, FPS drops, or crashes. If you rather lower the quality a lot, viewers will pick up on it and see it as a red flag. Either get good hardware or don't play games that stress hardware a lot.
Darker conditions allow you to control your stream better if you have adjustable/controllable lighting. Setting up your dashboard with multiple lights at different angles will make the stream considerably more professional.
Note that there are significantly more expensive cameras, mics, equipment, etc. than even my more "relaxed budget" build. For beginners, however, these products should suffice:
Build 1: Gears for a tight budget
Camera (webcam): Logitech C922 Pro ($80, 720p@60, 1080p@30, comes with tripod) and the Razer Kiyo Pro ($100, 1080p@60, HDR, wide-angle, USB3.0) are both amazing streaming webcams.
Headset: Razer BlackShark V2 is a good headset for around $100. It comes with a detachable mic, THX 7.1 spatial surround sound, and is comfortable for wearing. Ear cups are good, noise-canceling is sufficient, and the mute button and volume knob come in handy. The sound quality and battery life (if you go wireless) are both decent.
Mic: A small mic like the Boya BY-M1 ($20) or the Behringer XM8500 ($25) will work. Just connect to your PC and get going.
Light: A reliable, high-rated diffused light source from Amazon is very important when streaming in darker conditions. You can get a "video conference light" for $20-50. Otherwise, just turn on the normal room lights.
Also read: 6 best gaming headset review – Why the Arctis 7X is the best headset for gaming and streaming
Build 2: Gears for a more relaxed budget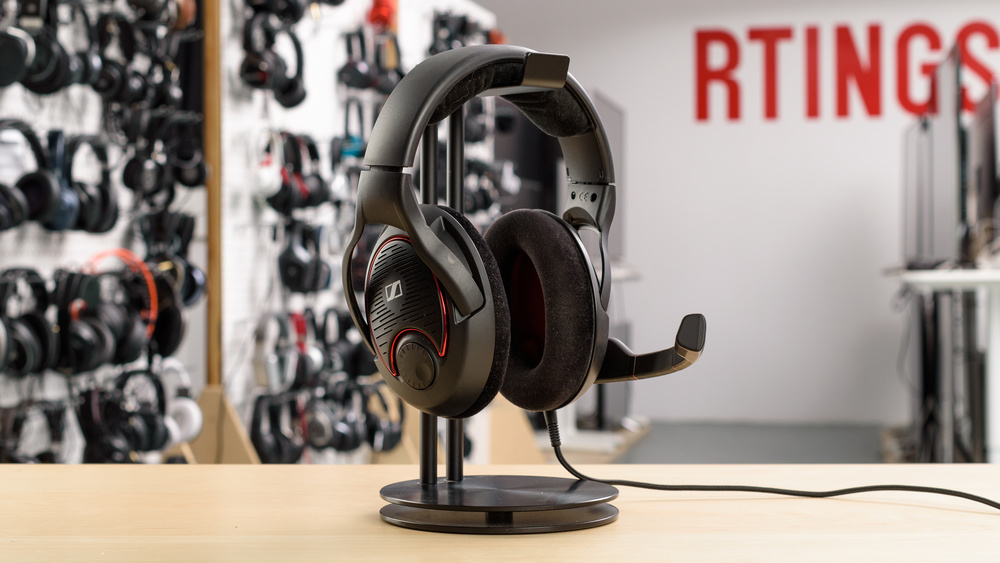 Camera (camcorder): Canon Vixia HF R800 costs around $250 and comes with a great 1080p HDMI feed that's clean. Its manual exposure settings combined with a custom lighting solution can make your stream stand apart.
Headset: Sennheiser Game One from EPOS for $250 is an acoustic gaming headset. The sound quality is remarkable. Spatial audio is legendary. Choose this one for "high-performance audio and comfort".
Mic: The HyperX QuadCast S ($120, RGB, shock mount, polar patterns) and the Blue Yeti ($130, powerful boosting, modulation with Blue VO!CE, four pickup patterns) are simply the best options right now for under $130. If you can shell out around $150, we also recommend Audio-Technica AT2035. Finally, the Shure MV7 at $240 is simply the best for professional streams.
Light: Lightsmoon's Line Lamp is too good to be true. This $110 minimal floor lamp can be used as a light source for your stream. It comes with 1m+ colors to choose from, 330+ multicolor effects, a remote control, great aesthetics, and stop/pause/dim controls. Alternatively, Govee Glide smart wall light bars are customizable tubes with music sync. For $100 you are getting 6 such tubes (and one corner to join any two). With 40+ dynamic scenes, it provides ample lighting and great looks. These connect too, in case you want a longer light. Not recommended to be used in a lightsaber fight, can confirm.
Add-ons you can consider
A green screen can be used to transform your background into something suitable. Collapsible chroma key panels are affordably available on Amazon.
Capture cards are important if you have multiple streams (like a camera, PC gameplay, or external mic). The Razer Ripsaw HD is a good value for money at $150. It accepts USB-C, HDMI 2.0, USB3.0, and 3.5mm aux. Also decent for limited audio mixing.
An RBG mousepad is a great addition to any streaming dashboard. It also adds some low ambient light which is always good if it syncs up well with your other sources of light. Reawul's 31.5" non-slip pad costs $15 and comes with 14 RGB modes.
Elgato's Stream Deck Mark 2 is a studio controller with app-hooked trigger actions to control OBS, YouTube, Twitch, etc. as well as 15 macro keys to program as you wish. Stream Decks work for some games and are simply useless for others – especially those that keep both your hands busy and your mind completely focused.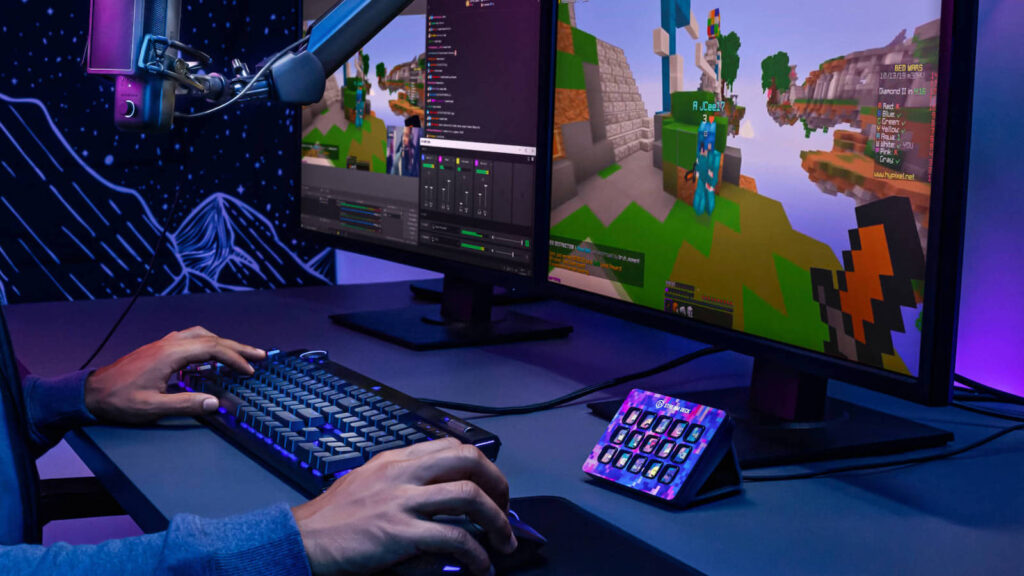 Technical tips and tricks to improve streaming
Here are some more technical tips and tricks that can sometimes be remarkable and at other times notoriously ineffective.
Turn on the WMM or Wi-Fi multimedia module on your router. This module allows it to prioritize network traffic in a way that time-sensitive data (including streaming) is processed before non-time-sensitive data (such as an app update or the background data consumed by your web browser).
Call a friend before you start to stream and keep talking to them. Most likely you are not a streamer that thousands flock to when they start streaming. If somebody joins and sees silent gameplay they will just leave because frankly watching a tutorial or walkthrough is better than such a stream.
Do your research on the platform. Each streaming platform is different and generally speaking, a specific type of content that is often very successful on one platform might not even work on another. The audiences and community are also very different from platform to platform. A simple Let's Play format might work across platforms, but the execution, branding, gear, interaction, etc. can be different to capitalize on the platform's native audience. Do extensive research on your platform and check guides by known streamers of the platform. It helps to also watch a ton of streams yourself.
Utilize incentives to increase brand advocacy and return viewers. Incentives can simply be digital keys to game titles or additional content. Rewards can also be gift cards, service subscriptions, or Twitch subscriber-only streams.
Get other streamers onboard. This can help introduce some variety in your content as well as bring the audiences of other channels to your content. This can be done every once in a while. You can approach others that are also in the same boat as you – new and accepting of collaborations.
Latest posts by Santiago Vargas
(see all)