Motherboards might just be the trickiest component to select when building your computer, as they are quite confusing to understand for the layman. Selecting the right motherboard is important for your PC and your gaming experience.
A motherboard plays a vital role in any PC, and the type you buy will determine the overall functionality of your new computer, among other things. A motherboard acts as the mainframe of the machine, holding many of the key components of the rig. It is the brain of the computer, holding the CPU, memory, GPU, and a variety of other circuits.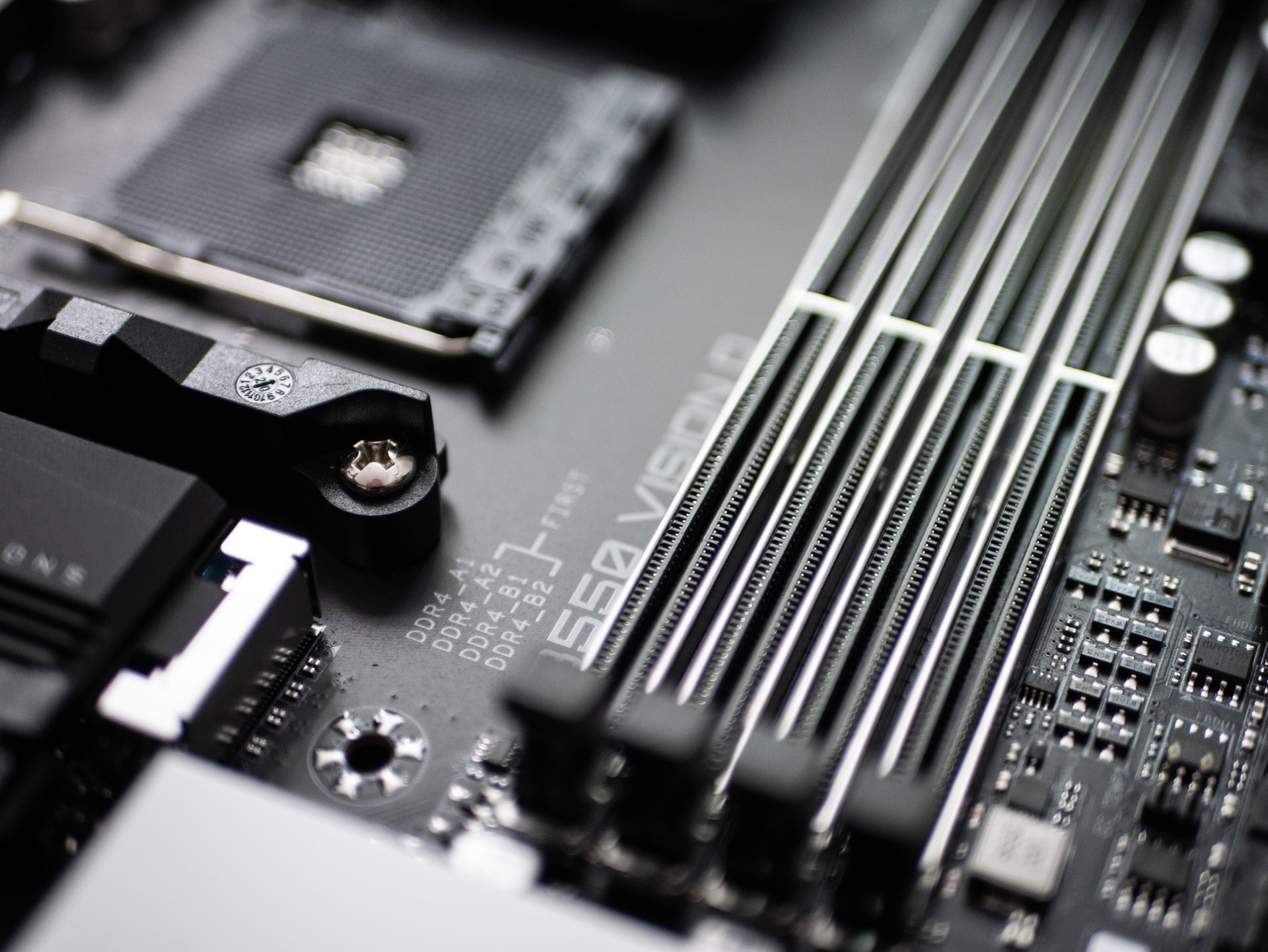 What role does a motherboard play in gaming?
Although motherboards don't directly affect the PC's performance (especially in gaming), their importance isn't that simple. Let's find out how a motherboard influences your gameplay experience.
Better speed: Competitive games such as CS:GO, Apex Legends, Fortnite, Overwatch, etc. rely on speed. I cannot promise that getting a decent motherboard will fix the issues with your reaction time and reflexes (it won't), it will however fix the speed. A good motherboard will allow for CPU overdrive apart from a boosted processing speed. This speed is although incremental but can significantly improve competitive gameplay.
Better graphics: A motherboard doesn't improve the graphics quality. A higher-end motherboard, however, has support for better GPUs. In fact, many motherboards will simply not be able to fit certain powerful GPUs, which is a bummer. Also, having a motherboard that can handle the pressure ensures you can slide all the bars in the BIOS settings to "high".
The four motherboard sizes
There are four sizes when it comes to motherboards. These are EATX, ATX, Micro ATX, and Mini ITX. For a gaming PC, picking the right size of the motherboard is extremely crucial and the foundation on which the rest of your decisions can depend.
Go with an ATX if you're not too sure about the technicalities.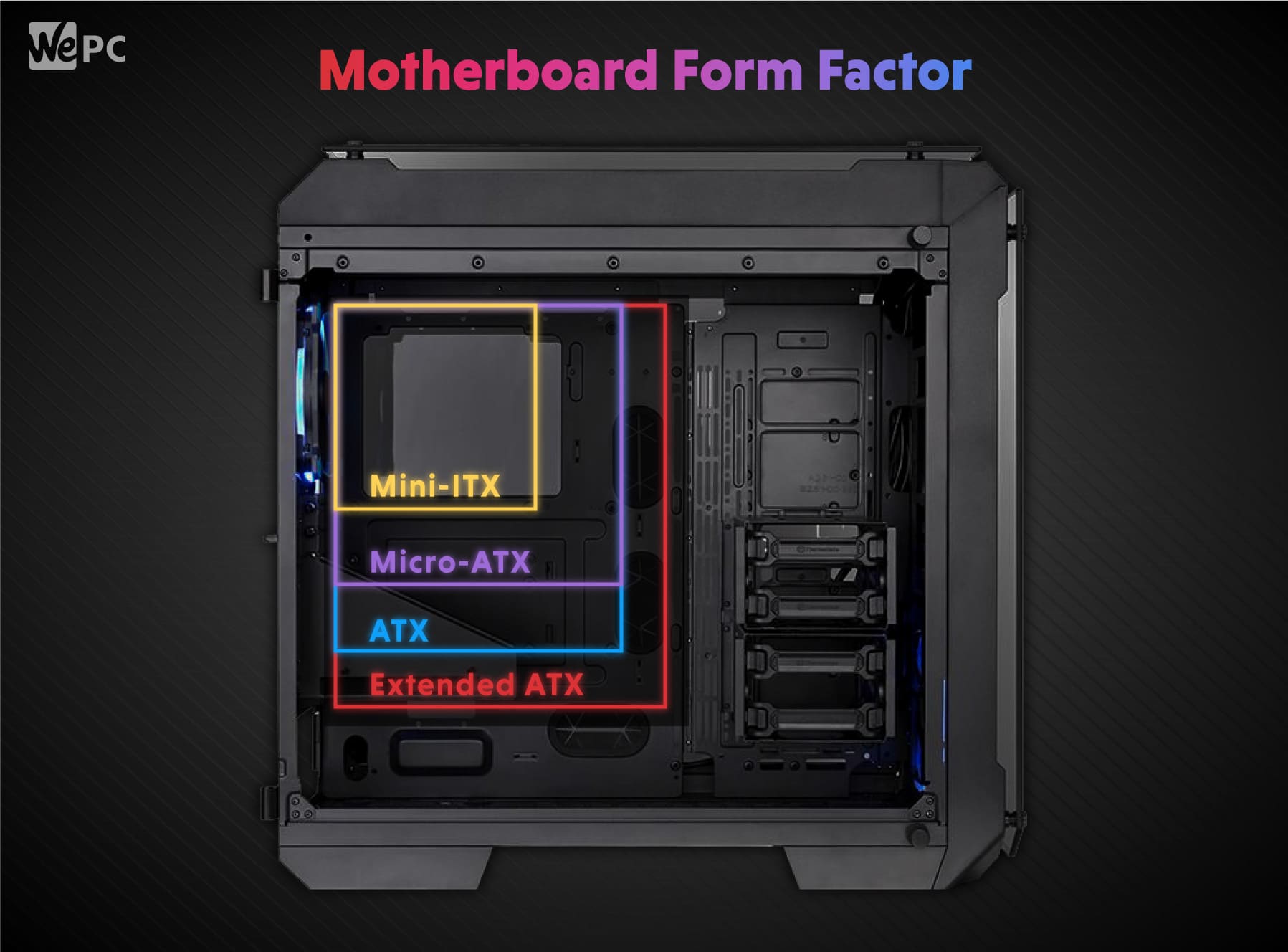 If you've already planned and know which GPU you're going for, you should check for compatibility right now.
Different sizes of motherboards are compatible with different GPUs, not to mention are also different in terms of features and their builds. A bigger GPU like the RTX 3090 will require a bigger motherboard form factor. Not that you need its godly powers – just something to keep in mind.
Let's have a closer look.
EATX
The EATX is the largest motherboard size. People looking to build a very powerful PC usually go with an EATX. A general PC user doesn't need it. But a hardcore gamer, on the other hand, will find the EATX to be precisely what they need.
It's designed to work with a full tower case, no matter how high. Smaller PC cases will not be able to fit an EATX board.
Dual CPUs and quad GPUs.
Multiple RAM slots that can accommodate up to 256GB of memory between them.
Bottom line? The EATX size motherboards are ideal for high-end gaming and production purpose as well. For everything from modern AAA games to creative software – the EATX is the way to go.
EATX is not a common motherboard. It means Extended ATX, which means it came after the ATX did to fill a gap not many people need filling.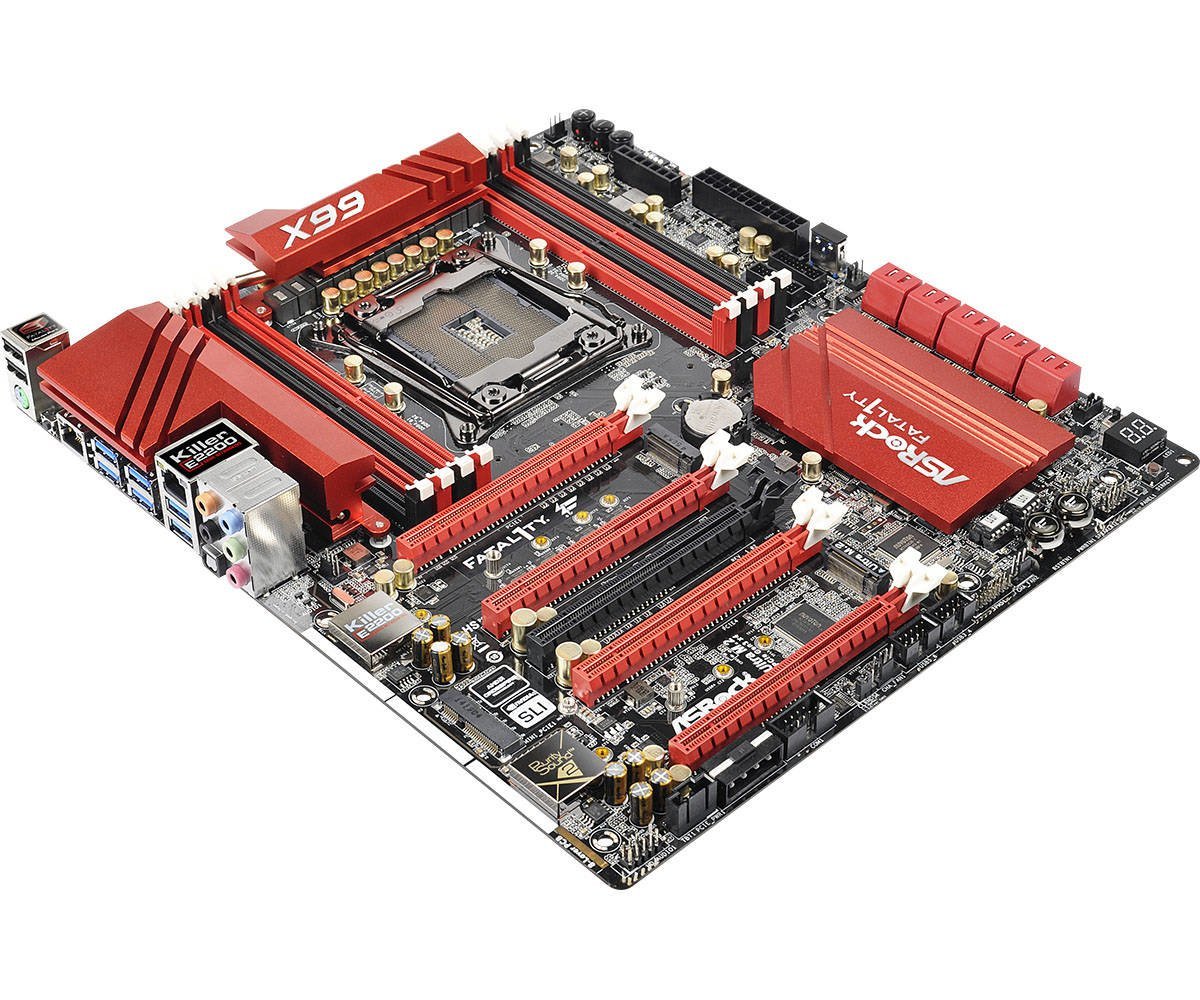 ATX
The ATX is the most common motherboard size. In all likelihood, most of the motherboards you've seen in general-purpose PCs and even gaming PCs have been ATX size motherboards. The ATX is so widely used because it's an all-rounder in terms of convenience, size, performance, and compatibility. The perfect middle ground and the goldilocks zone for all types of users including us gamers.
It can easily accommodate 2-3 GPUs.
4x memory slots (DDR4) are more than enough for gamers.
Plenty of SATA ports.
A lot of cooling, RGB lighting, and other peripherals options when it comes to compatible cases.
The ATX might not be the best motherboard size when it comes to high-end performance or overclocking but is a close second. For the majority of the needs a gamer can have, the ATX will be the ideal fit.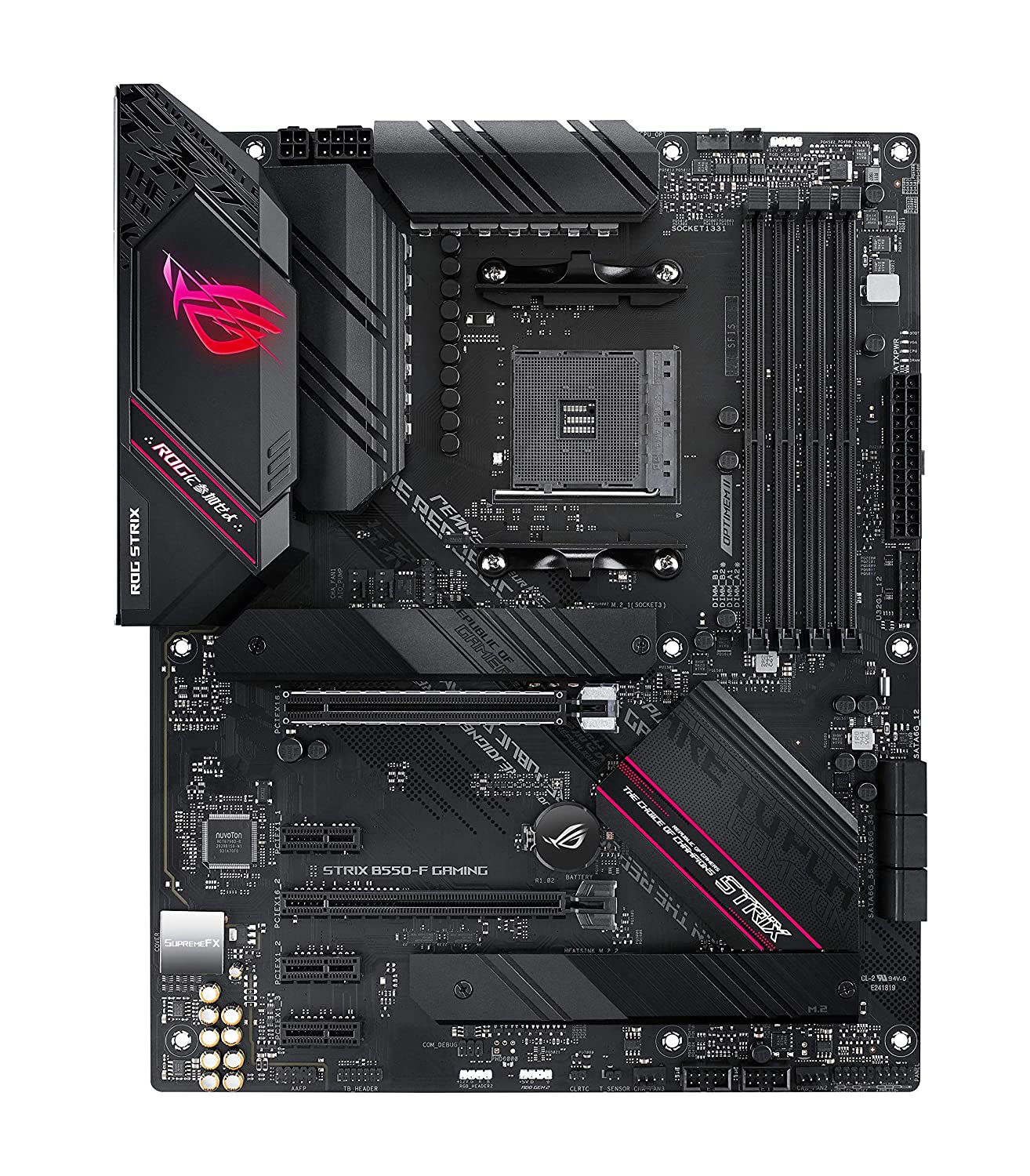 Micro ATX
You commonly call the Micro ATX an "mATX" board. A little shorter to save space, the mATX is quite comparable to ATX boards. When you're on a budget or want to go for a smaller PC case, the Micro ATX is the perfect fit.
The upper limit of DIMM slots in mATX boards is four.
A couple of PCIe slots, usually, for small SLI GPU builds.
Micro ATX builds are usually the smallest PC builds one can create while being able to accommodate most industry-leading components or close seconds. You're saving both money and space while sacrificing the choice of having more high-end components in your rig.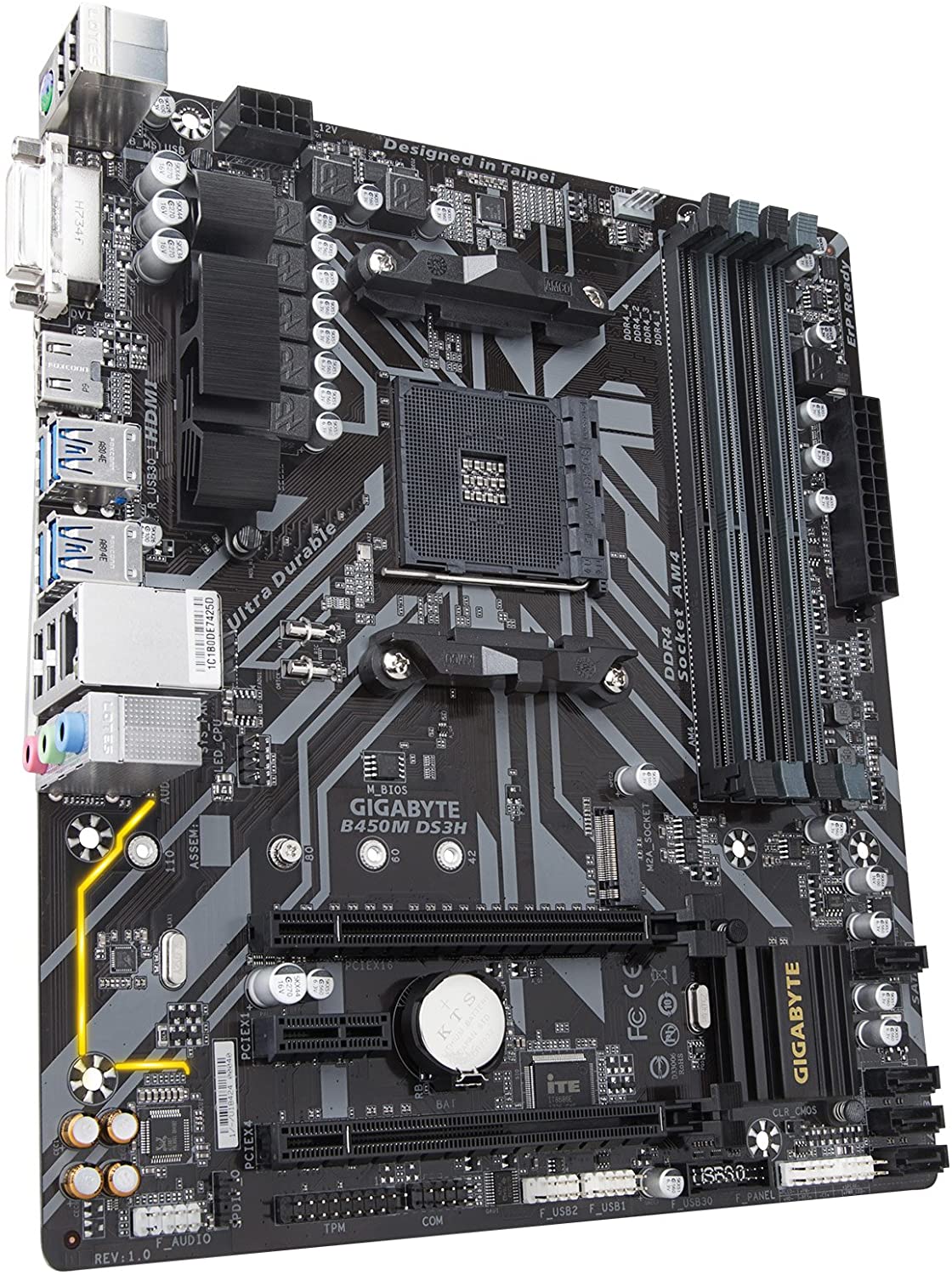 Mini ITX
The more popular name for the Mini ITX is mITX. mITX is the smallest motherboard. Only specific cases designed for fitting these motherboards will be compatible with them. And there aren't many. Users who want a very small case go for Mini ITX builds.
Not only are they tricky to custom build a PC around, but are also not ideal for gaming purposes.
Avoid building an mITX PC if it's your first time. Everything from cable management to optimizing the case for airflow will become much harder.
Needless to mention, you need to be extra careful when choosing components that can fit the mITX motherboard. And the bottom line is that you cannot be picky.
Typically they have a couple of RAM slots or even one, a single PCIe slot, and limited SATA ports.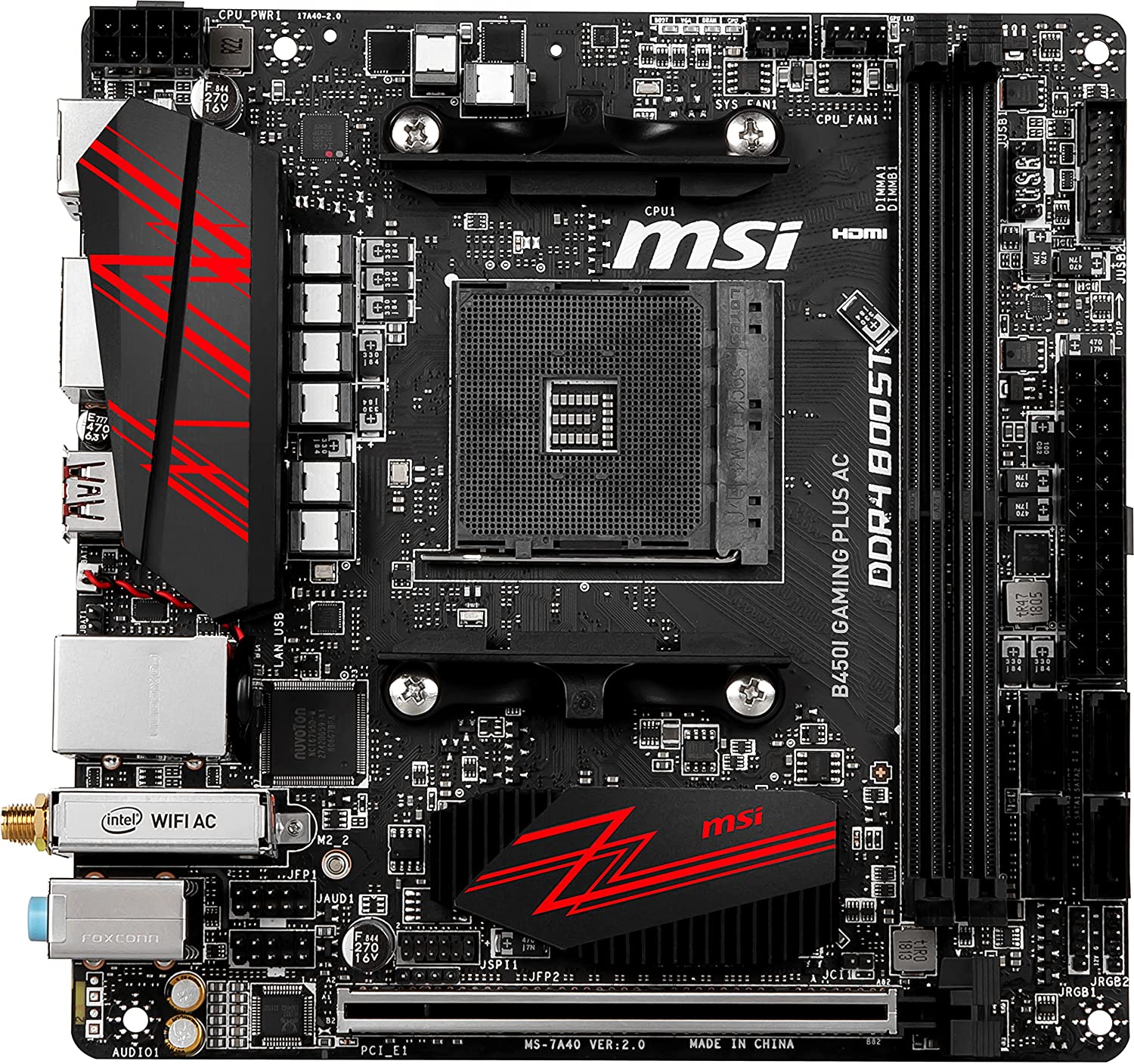 How do you pick the right size?
Choosing the right motherboard size shouldn't be a lot of trouble after I'm through with the list of general pointers to follow.
The PC case size: You need to pay attention to the case size. Not all case sizes are compatible with all motherboard sizes. Most tall towers can fit ATX, but not all common cases can. On the other hand, you need special cases for EATX. If you're going for mATX, then don't spend extra money on getting a tall tower designed for ATX – a mistake many make.
Compatibility with the processor: If you've already decided on a CPU, make sure the motherboard is compatible with it. You're in the clear with most common CPUs today, but it doesn't hurt to be safe and check. Some popular motherboards don't fit certain CPUs.
PCIe slots: PCIe slots enable your motherboard to connect to the basic components as well as customize your experience further by attaching more specialized components later on. PCIe slots are also used to connect the GPU. For example, the EATX motherboards often have four and up to eight PCIe 3.0 slots allowing you to create one mean beast.
SATA ports: SATA ports are for connecting storage (HDD, SSD, or optical drives). More SATA ports are not always a lucrative offering, but in certain situations, they matter a lot, especially if you're a game hoarder. Although frankly, even two SATA ports are more than enough these days. I like to have my Windows installed on a 512GB NVMe WD Black SSD and my main storage (movies, software, and some games mainly) on a pretty standard WD 2TB 20EZRZ HDD.
Latest posts by Earl "sloth" Richards
(see all)