Nvidia's RTX 3090 Ti is here – the flagship of flagships. Raw power that cannot be surpassed (until Nvidia releases the RTX 40 series later this year). The 3090 Ti consumes a ton more power, delivers 5-10% more performance than the RTX 3090, and has an MSRP of $2000 – with board partners already releasing cards at $2200-2300. If you have free money lying around stop reading this article.
In this article, I will be compiling all the information we have regarding the RTX 3090 Ti, including RTX 3090 Ti performance, pricing, power consumption, benchmarks, initial reviews, and most importantly, a futile attempt to answer the big "why".
Official Nvidia page for the RTX 3090 Ti: The BFGPUs.
RTX 3090 Ti is a scapegoat for the 40 series TDP and pricing
This release marks an introduction to the new high: $2000+ MSRP and 450W+ TDP. This allows Nvidia to have more success with the 40 series.
The story is simple. Nvidia can't just release a whole new series with remarkably higher power requirements (450-600W+) and much higher prices (I think $2500+ for the 4090 non-Ti). Will get a lot of bad press. So what do they do? They make the expected release of the RTX 3090 Ti a scapegoat. It gets all the hammering from media and press (not gamers, hardly anyone from the average gamers pool will bother buying this card) so that when they finally release the 40 series, we can say:
This is marketing at its best. And worst.
When the 40 series hits, those who buy the 3090 Ti will be people who purchased train tickets to arrive at a place later while plane tickets were available for much cheaper.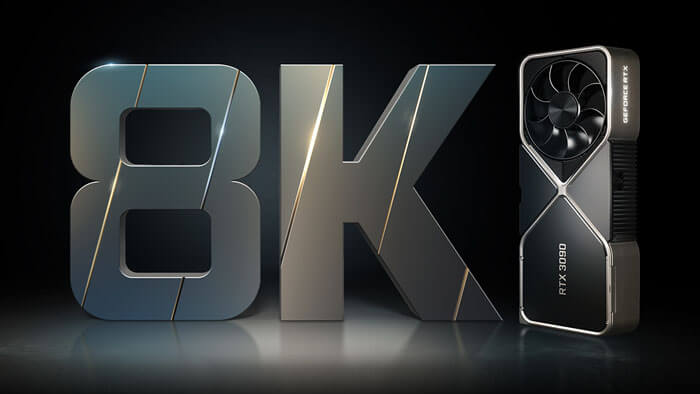 The reviewer-exclusive RTX 3090 Ti is the scapegoat. You almost feel bad, but then you see the monstrosity that this card is given only a small minority of gamers are on 8K panels desiring 100 FPS with RTX on. 8K gaming is a myth. It does not truly exist as a noteworthy gaming tier that a game hardware manufacturer should make priority #1. It's a niche.
Not only does that elite performance require you to buy the high-end video cards, but also to upgrade the case, motherboard, PSU, and processor; pay more for electricity; invest more in cooling.
Also read: Building the most average gaming PC – what the overwhelmingly vast majority of gamers are using in terms of hardware/components and cases (spoiler: the GTX 1060 and Ryzen 5 3600 on 1080p monitors).
Nvidia RTX 3090 Ti: Performance improvement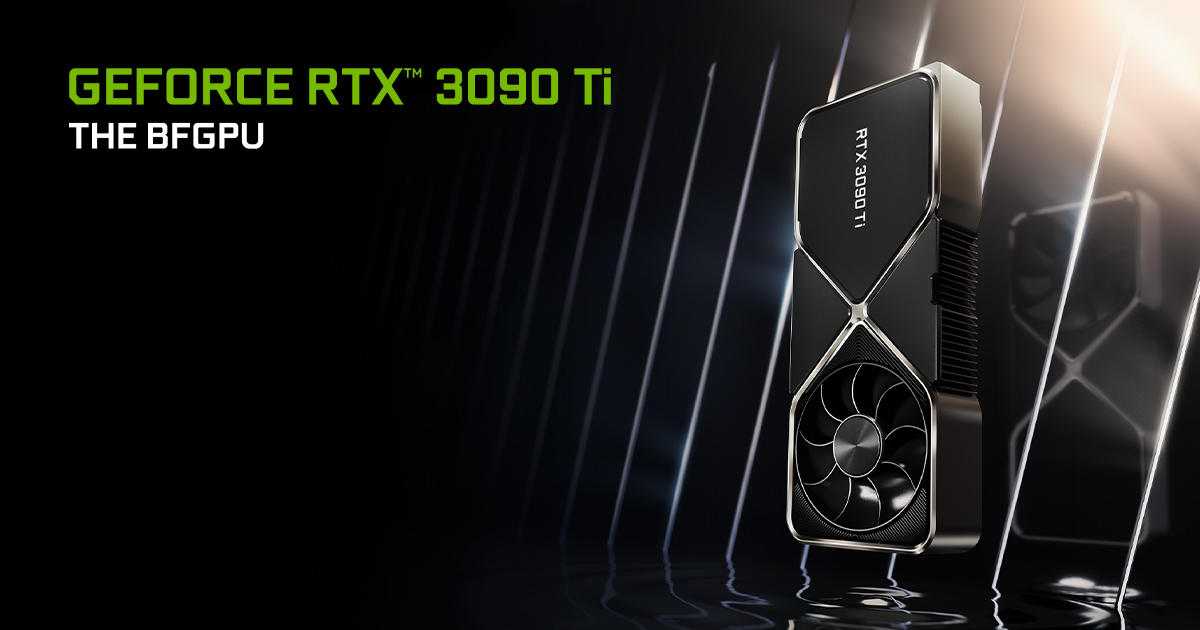 10,752 CUDA cores (whaaa.)
78 RT-TFLOPs
40 Shader-TFLOPs
320 Tensor-TFLOPs
24GB 21Gbps GDDR6X memory (384-bit bus)
1 TB/s memory bandwidth
RTX 3090 was already a God nobody asked for. The RTX 3090 Ti is simply beyond God. I think we are almost at a point where Nvidia will soon release a card that can create a universe (if you do – please no flat-Earthers this time).
A poem on raw power
The 3090 Ti is raw performance. It is truly legendary. It is the bane of wall sockets. It is not a card anymore. It is a computer within a computer. It destroys competition left, right, and center. It evaporates water and laughs maniacally. The 3090 Ti melts polar icecaps faster than all cows combined. It does not render game frames. It renders your ego and self-esteem at 8K. Some are even plotting to seal it for the unholy strength it possesses, but neither the walls of Tartarus nor the Adamantine Sealing Chains of the Uzumaki Clan are sufficient for this task.
It is, my dear friends, the definition of power. Power of biblical proportions.
Comparative performance
Pure performance aside, how does it compare?
Well, the RTX 3090 Ti has a 5-10% performance increase over the last flagship, RTX 3090. It costs $500 more. It costs almost double the AMD RX 6800XT for 10% higher performance.
Seems as if it's a trend, almost. The Intel 12900KS ($740) costs $150 more than the 12900K for a 6% increase in average performance.
In contrast, the AMD RX 5800X3D costs the same as the 5800X for 15% more gaming performance. I am sure AMD is doing something wrong here. Do they even understand how money works?
More = good. Money more good. More 0 more good. More 0 ape stronger.
RTX 3090 Ti vs. RTX Titan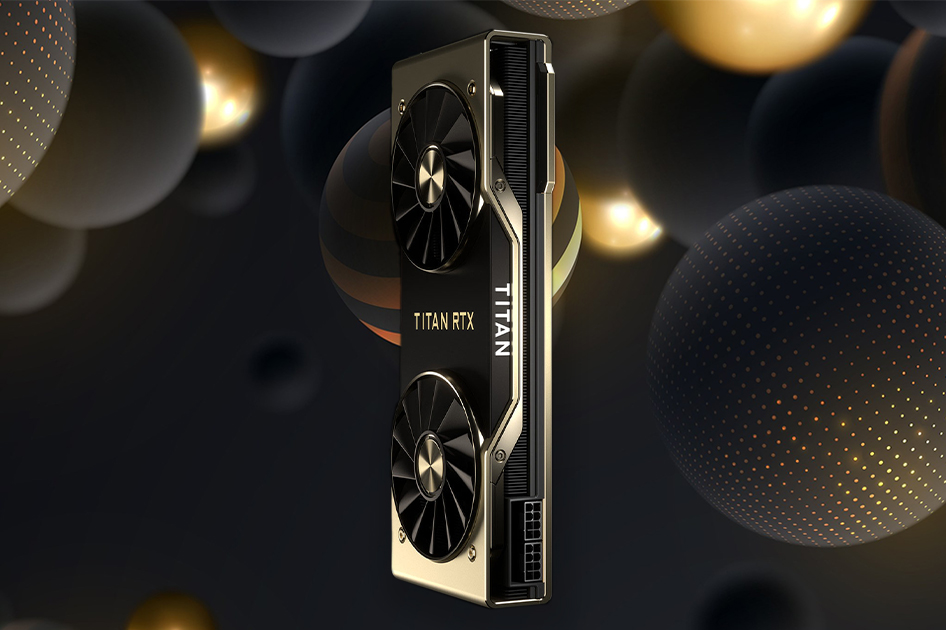 Zeus finished off the titans – the creators of the universe. Much like that, the RTX 3090 Ti is all set to decimate the archaic pantheons of the old. Decimate them to dust.
The RTX 3090 Ti FE costs $2000 at launch. It is now only slightly cheaper than the Titan RTX. For production work, I am assuming it makes more sense to just go for a 3090 Ti now (or wait for the next Titan which will likely pack planet-crushing power). The RTX Titan is hard to get below $2100 in most cases. With the inflated VRAM of the 3090 Ti, there is hardly any drawback to choosing the 3090 Ti for production work and especially game development (not studio-level, of course).
3DMark performance
Let's see the 3DMark performance (vs. the RTX 3090):
Time Spy: 21870 (vs. 20360) +7%
Time Spy Extreme: 11400 (vs. 10440) +9%
Fire Strike: 53150 (vs. 50120) +6%
Fire Strike Extreme: 26900 (vs. 25400) +6%
Fire Strike Ultra: 14000 (vs. 13000) +8%
DirectX Raytracing FPS: 60.5 (vs. 57.4) +5%
6.8% average increase.
There is also the potential of overclocking previous cards like the 50% cheaper RX 6800XT or the 25% cheaper RTX 3090 to have an ungenerous +7% performance increase. Let that sink in. $2000+. GPU. +5-10% performance increase.
Yes.
Overclocking the 3090 Ti is absolutely senseless in my opinion for gaming purposes as it's already a 500W+ card. It will melt before it sags (even with those "eLeashes" that hang the card from the top of the case).
Blender score
5972.48 median score vs. 6034.05 of the RTX 3090 is a little sad but you also have to pay attention to the fact that there are only 12 benchmarks so far for the RTX 3090 Ti (vs. 454 for RTX 3090). It still beats the 3080 Ti (5553.09).
See the full data on Blender.org.
3090 Ti: Card specialties
The 3090 Ti is already heavily in stock. Almost all Nvidia partners have released detailed specs for their versions of the RTX 3090 Ti.
Powerful features from partners
Most unsurprisingly, the truly high-end of them have many specialties, such as a 360mm radiator (Gigabyte AORUS Xtreme Waterforce) or the aforementioned eLeash from EVGA.
All open-air RTX 3090 Ti models will have a 3+ slot design – 3.5 or 3.75. Practically speaking, if a card takes more than 3 slots, it is taking 4 because you can't use half or a quarter of a slot for another component. So, let's call them all 4-slot.
The liquid-cooled variants are the only ones to have a dual-slot design as they don't need muscular fans that will cover additional slots.
2-slot IO bracket for a card nearing 4-slot?
A single screw still tightens a 4-slot card. This is insane. The 2-slot bracket has to go even if just for aesthetics. I am sure elite gamers and enthusiasts will relate. Though the screw is not that big of a problem, the ridiculous sag is a huge issue.
V-shaped reference PCB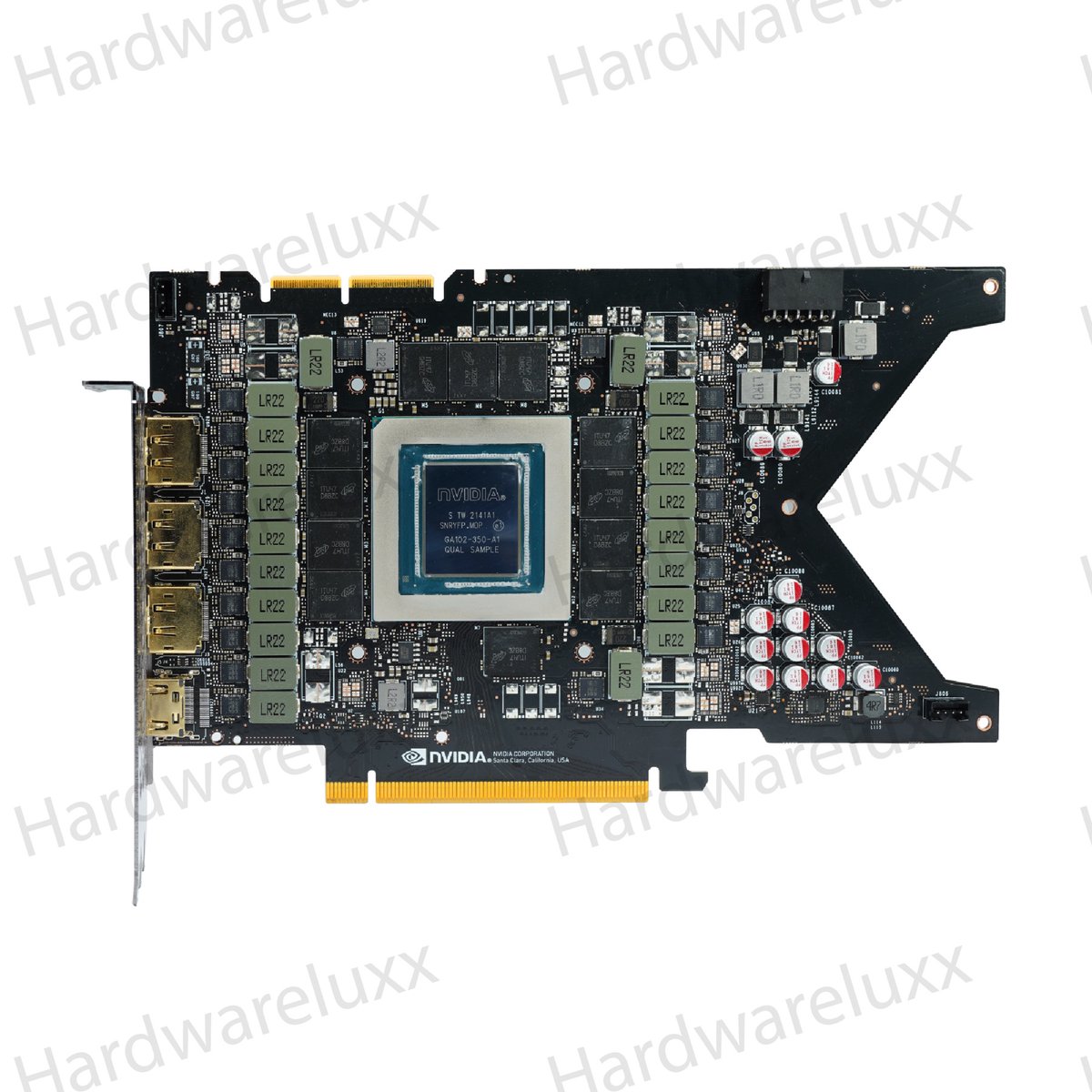 Originally tweeted by Andreas Schilling ?? (@aschilling) on March 29, 2022.
The 3090 Ti features a V-shaped reference PCB board. This includes all the GDDRX memory modules on the front. This means you definitely cannot mount a 3090's block on the 3090 Ti.
Note that the video card's reference PCB, or printed circuit board, is just that – a reference. Partners can make changes to it for their custom cooling systems. Though it will make aftermarket AIO cooling useless, if the card design itself has good cooling, straying away from PCB is a good practice if it helps manage something or improve efficiency.
NVIDIA GeForce RTX 3090 Ti v-shaped reference PCB
All GDDR6X on the front space. So high temp memory shouldn't be a problem anymore.
512.16 WHQL drivers
The Nvidia 3090 Ti-only 512.16 WHQL drivers (Game Ready) are online on the official website. The drivers essentially include support for the new card.
What are the reviews saying – General consensus on the Nvidia RTX 3090 Ti
How do you judge a movie you can't watch right now? You read reviews and find critical opinions. We can do something similar here. A ton of websites have already reviewed different variants of the 3090 Ti GPU. Here's a gist of all these reviews:
Negative
Linus Tech Tips (YouTube): "Feels like a cynical cash grab."
Anthony reviews the EVGA RTX 3090 Ti FTW3 card for $2200. He remarks that power and pricing are the leading concerns with the Nvidia RTX 3090 Ti and alarms us of the chilling new world order where watts don't even matter as long as you get those frames when he hints that the 3090 Ti can have access to up to 1200W power. Anthony categorically mentions that although his review was a little ranty, he simply doesn't like what the Nvidia 3090 Ti represents.
Gamers Nexus (YouTube): "For us? A hard pass on this. 8 to 12% for $2200 is insane."
Steve also reviews the EVGA RTX 3090 Ti FTW3 for $2200. He remarks that the RTX 3080 or the RX 6800XT is the maximum you need for gaming while negatively reviewing 3090 Ti's 500W+ power consumption. Steve sees the value the card provides in content creation but maintains that this is another card in Nvidia's mockery and "do not buy" tiers. He ends by saying that the card has some value for professionals who can justify the price point because they will be making money off it, but still the price point hurts. He also notes that Nvidia is targeting people who have already talked themselves into buying a 3090, see it out of stock, and see the 3090 Ti for $300 more – and buy it.
igor'sLAB: "Hot potato, RTX Titan, collector's item or just a test run for the GeForce RTX 4090?"
Igor Wallossek writes "It is in fact a card that Nvidia launches completely without need […] So what's the point of such a monster, which first has to manage the balancing act between crowbar and added value?" He reviews the MSI RTX 3090 Ti SUPRIM X and summarizes his review by not approving this purchase as a waste for gaming.
Hardware Unboxed (YouTube): "The 8K gaming thing became such a point of mockery after the RTX 3090 launch […] And yet Nvidia's marketing team is like yep, that was well-received, let's do it again another 18 months later with a product that's barely any faster. Bravo."
Steve reviews the MSI and Asus TUF lineages apart from the FE. Titled "Milking Buyers' Wallets", Steve's consumer-oriented reviews are always a fresh take. I have to quote his richest remark first, "I'm not sure you'll notice the difference going from 123 fps to 138 fps at 4K. But you'll probably notice the $500+ missing from your wallet." Steve mentions that it's an 18-month old product that costs 33% more for at best 10% performance improvement while sucking almost 30% more power – an ultimately pointless card in his opinion.
Guru3D: "[…] the device delivers bizarre performance levels at an irrational pricing point with power usage numbers that we're not comfortable with."
Hilbert Hagedoorn reviews the MSI RTX 3090 Ti SUPRIM X. He calls the 3090 Ti unorthodox, unearthly, and eccentric even. Being only 8% faster than a reference 3090, he maintains that the 3070/3080 series provides "far better value for money". He also notes that the card consumes 100W more energy and costs $500 more than the 3090. Ultimately, Hilbert's review ends with the valid point that regardless of the superlatives he uses, people will still buy the product "like it's candy".
Paul's Hardware (YouTube): "This is not a bang for the buck card. It's a halo product meant to re-establish Nvidia's dominance and bump the 6900XT further down the charts."
Paul reviews the MSI RTX 3090 Ti SUPRIM X for $2200. He notes that the 3090 Ti does not provide the added value for the additional money it costs. His performance review found the 3090 Ti outperforming the 3090 by nearly 13% at 4K, 13%+ at 1440p, and 16.5% at 1080p. The card pulls ahead around 12% more over AMD RX 6900XT at 1080p and 1440p, and over 18% at 4K.
The overall tone of his review was mostly neutral but the facts Paul mentions are sufficient to put it in the negative section.
BPS Customs (YouTube): "These cards use the same GA102 silicon as the 3080, 3080 Ti, and 3090. Wouldn't it have just been better for consumers if Nvidia allocated these GPU dies to [the] production of those cards instead?" (I hear you Brian. The problem is we care for that "for consumers" part, but not Nvidia, you see. They don't care what's better for consumers.)
Brian reviews the ZOTAC AMO Holo. His in-depth review concludes by noting that the 3090 Ti is an enormously expensive as well as power-hungry video card and the subset of people who will actually benefit from the frame buffer (24 GB VRAM) is extremely small (note that he means extremely small in terms of this being a GeForce, gaming-intended card, not the next Titan for workstations). His calculations put the 3090 Ti as 8.6% faster over the 3090.
Neutral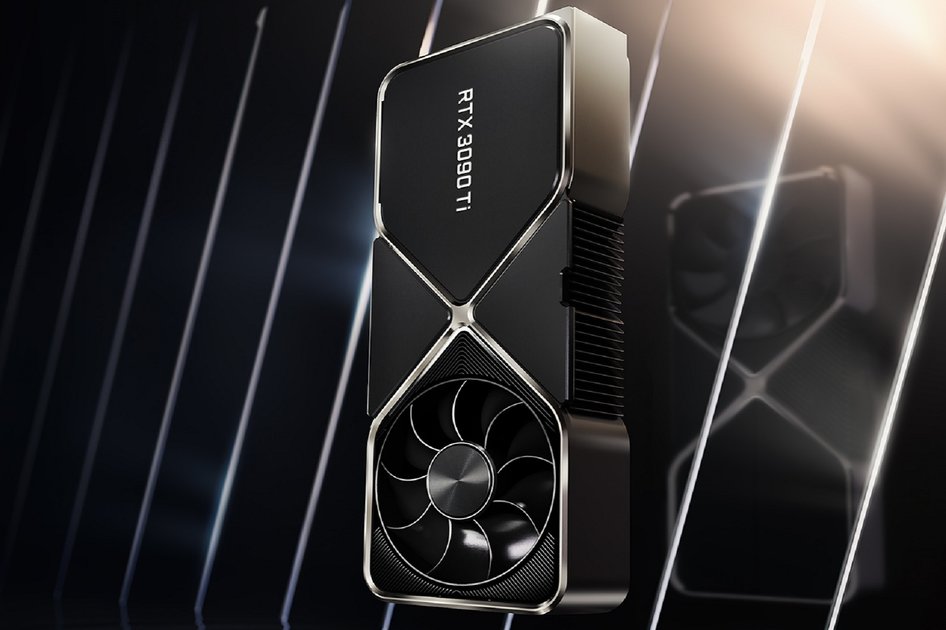 Wccftech: "One way the RTX 3090 Ti could have benefited was if Nvidia had dropped the pricing on [3090] and replaced the $1499 with the Ti release but NVIDIA is going one step up with the 3090 Ti."
Hassan Mujtaba reviews the MSI RTX 3090 Ti SUPRIM X. He remarks that with the robust cooling, size, and power consumption, this card screams premium. He goes on to explain all that's great with the card including MSI's amazing cooling system, noiselessness, RGB that's just enough, and great aesthetics which make the card stand out from Gaming Trio X. He also notes that we already expected that the 3090 Ti will be the priciest of the bunch and that it's a better value for money against the Titan RTX. Ultimately though, Hassan does point out that although the gains of 15% on content creation over 3090 are nice, the 5-10% performance improvement in gaming isn't worth the extra 33% premium.
JayzTwoCents (YouTube): "Would obviously had liked to have seen this silicon make its way to bolster the lower-tiered SKUs […] to get more cards out to market rather than launching a new flagship more expensive card."
Jay reviews the EVGA RTX 3090 Ti FTW3 Ultra for $2200. He notes that Nvidia's reason for sort of fully "unlocking" the core architecture with the 3090 Ti is because AMD RX 6900XT was getting too close for comfort – matching and even sometimes surpassing the 3090 in certain benchmarks. Jay's review was not negative at all, and he maintains that enthusiasts like him would want the best card on the planet in their rigs regardless of its price-to-performance ratio.
TechPowerUp: +5% over 6900XT and 3090 at 1080p, +8% and +9% over 3090 and 6900XT at 1440p, and +12% and +18% over 3090 and 6900XT at 4K.
TechPowerUp conclusively reviewed the Asus RTX 3090 Ti STRIX LC (liquid-cooled) for $2200 across top-tier games and more to conclude that it has a very high price, very high power consumption, high heat output, suboptimal fan settings (card is noisy), and a large form factor (might not fit all cases). They note the impressive performance of the card and applaud its 4K potential, factory-overclocked setting, water cooling, and dual BIOS among other things. To TechPowerUp, a couple hundred bucks more over the 3090 for a +10% increase in performance is justifiable and they clarify that just like the 3090, the 3090 Ti will also sell well while noting that the price tag is "a LOT of money".
Overclocking.com (French): "If we have to calculate the price/FPS, the RTX 3080 Ti is much more interesting."
CornerJack reviews the Asus RTX 3090 Ti Strix LC OC. He mentions that although it's an upgrade on the previous cards from Nvidia, you will only find interest in it if you have a 4K screen. Though he specifically mentions that Nvidia has done a great job in terms of overclocking, performance for creators, and 4K/8K excellence while Asus has done a great job in keeping noise low with its liquid cooling and design aesthetics, he calls out the price and urges gamers to rather go for the 3080 Ti for 4K gaming.
Positive
HardwareLUXX (German): "The target group for the GeForce RTX 3090 Ti will be gamers for whom maximum performance is just enough and who don't have to look at every euro."
Andreas Schilling reviews an Inno3D RTX 3090 Ti X3 OC. A fresh take on the whole scene, Andreas argues that the existential justification for the 3090 Ti lies in the fact that Nvidia has accumulated many good chips over the last couple of years during the whole Samsung 8nm node production stage – chips that can give higher-than-usual yields. Nvidia could either place these chips in older 30-series SKUs (giving more performance for the MSRP) or create a new SKU. Andreas further makes it very point-blank – whether you pay for this premium or not is up to you. He also notes that there is indeed a market for expensive, high-end cards, be as thin or low-volume as it may.
ComputerBase (German): "The RTX 3090 Ti […] allows a look into the future […] that makes you sit up and take notice."
Wolfgang Andermahr reviews the Asus TUF RTX 3090 Ti OC for $2480 (converted). Applauding the 3090 Ti's full expansion of the GA102 chip, faster GDDR6X memory, and higher power usage with the PCIe 5.0 connector, he reviews the 3090 Ti largely positively. He correctly notes that the card is simply the fastest out there and goes on to comment that the upcoming RX 6950XT will change nothing. He does recommend the 3080 Ti for gaming, however, noting that the lower memory and speed are not bottlenecks for gaming and that it consumes less power while being "a good 1,000 euros cheaper".
Hermitage Akihabara/GDM (Japanese): 3090 Ti is an attractive product for performance-focused users.
GDM reviewed the MSI RTX 3090 Ti SUPRIM X. Reviewer maintains that "like its predecessor, the GeForce RTX 3090 Ti is intended for workstation use". Across benchmark tests in V-Ray 5 and Blender 3.1.0, the 3090 Ti offered a 3% performance improvement. GDM found a 7% increase in 3DMark Port Royal benchmark. They did a whole bunch of other tests and found similar results, though at every point they applaud the marginally higher performance of the 3090 Ti. (I believe this review is mainly for the tech aspect, and not consumers or gamers, and it's definitely not about prices and cost-effectiveness.)
Other reviews
I guess the 14 reviews that I have summarized are enough to lend insight into each aspect of the RTX 3090 Ti. There were, however, a few more reviews that piqued my interest while researching for this piece. I will just list them below here:
Here are your options: Nvidia RTX 3090 Ti partner cards
PNY XLR8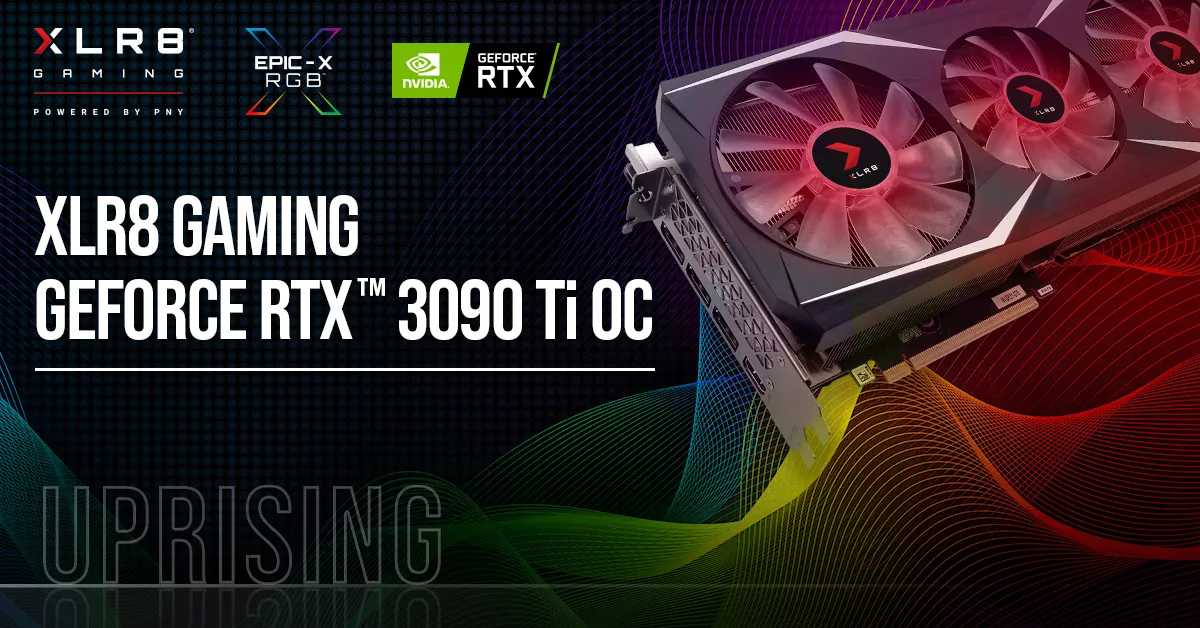 Intended for 4K gaming and AI tasks.
Illuminating RGB-loaded triple-fan cooler
PCIe 4.0, DP 1.4a, HDMI 2.1
COLORFUL iGame Vulcan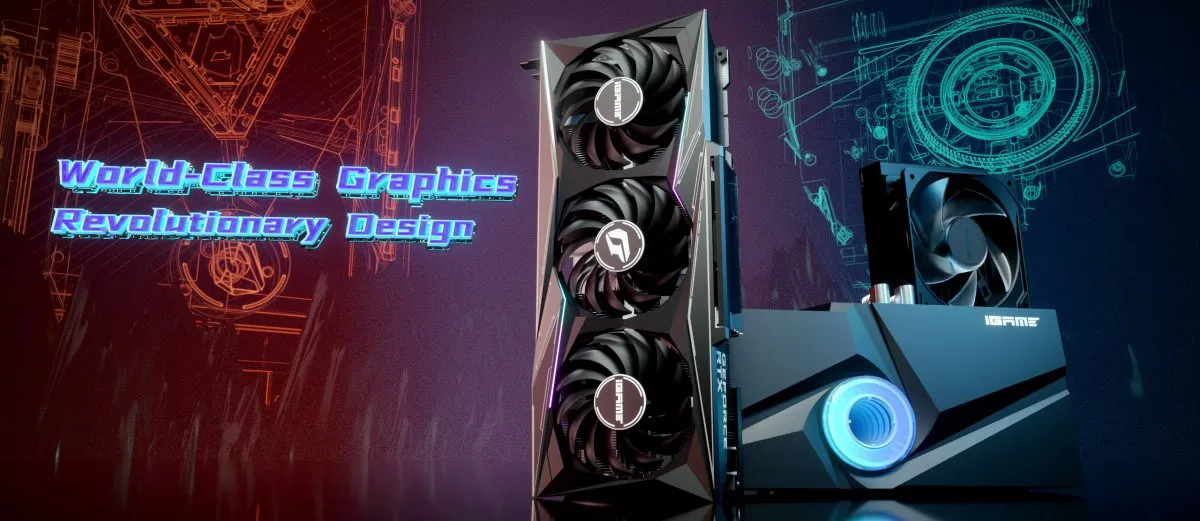 COLORFUL will launch 3090 Ti variants across three brands: Vulcan, Neptune, and NB EX. This one comes with a metallic shroud.
480×128 px LCD display on the card's side for real-time system monitoring or custom images
Vulcan support frame to offset sagging
Can be flipped for vertical mounting
Hollow back panel for pass-through heatsink providing improved heat dissipation
Dynamic RGB lighting in the fans, Vulcan icon, and the shroud
One-key overclock takes the card to 1920MHz
850W power requirement
COLORFUL's Neptune RTX 3090 Ti comes with integrated AIO liquid cooling, a 240mm radiator, and a flashy new water block. 2x120mm cooling fans with RGB. 500mm tubes with rotatable fittings. It's the more compact of COLORFUL's 3090 Ti offerings.
COLORFUL's NB EX 3090 Ti has a typical triple-fan cooler with a glaring black-red design. 2x100mm and 1x90mm central fans with thicker fan blades provide sufficient cooling.
EVGA Kingpin Hybrid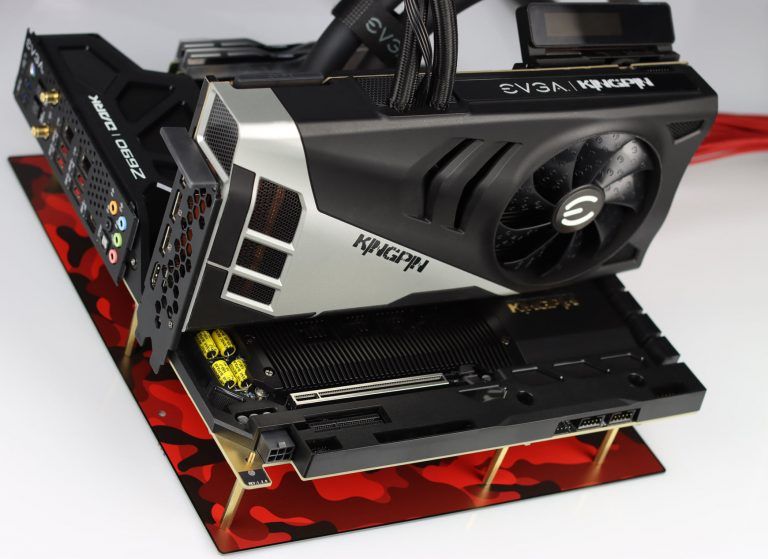 A complete custom and hybrid design, the EVGA RTX 3090 Ti Kingpin Hybrid is perhaps the most solid performing card of the lot. Most likely, this is the card that will be setting new world records. PCGamer hints that this mean beast might come with a total of 1275W power input. Are we already at a point where video card power is measured in kW? Suddenly our whining at 500W+ TDPs sounds pretty stupid for sure.
Custom hybrid design
360mm radiator
OLED panel for GPU monitoring or animated GIFs
MSI SUPRIM, GAMING TRIO, and BLACK TRIO

All three 3090 Ti variants from MSI are looking … conventionally MSI.
Loaded with a bunch of proprietary fittings such as TRI FROZR 2S and TORX FAN 4.0 combined with airflow control fins and 8-core pipes, the cards offer a copper base plate. Specific features:
SUPRIM: Dual BIOS allows you to choose between low noise or high performance.
GAMING TRIO: Matte-finish backplate for reinforcement and passive cooling; enclosed metallic anti-bending plate; MSI's Mystic Light.
BLACK TRIO: Sturdy and more classically MSI-looking, this one also comes with a reinforcing metal backplate.
SUPRIM X goes up to 1965MHz at 480W
SUPRIM (non-X) goes up to 1935MHz at 450W
Gaming X Trio goes up to 1920MHz at 450W
Gaming Trio (non-X) goes up to 1860MHz at 450W
Black Trio goes up to 1860MHz at 450W
Palit GameRock Series

A tad bit different from the rest of the bunch, it has some nifty perks you might be looking for.
90% ARGB lighting area (including in-between fans)
Triple-A die casting plate kits and double-U heat pipes
"Upgraded" VGA Holder to reportedly reduce card bending/slot damage
Goes up to 1890MHz
Galax HOF OC
A total redesign from Galax, this triple-slot triple-fan video card can be set up to 516W.
Limited Edition (really Galax?) likely has 1920MHz+ speed
Comes in two variants: as a briefcase as well as with a bundled water block
The first card to offer two 16-pin connectors
HOF Panel III – a color display that can be attached to the card for system monitoring
Of course, there are other models as well. As of right now, a lot of information isn't available for those, such as the Asus ROG and Strix variants. You might want to check out reviews for that.
Parting remarks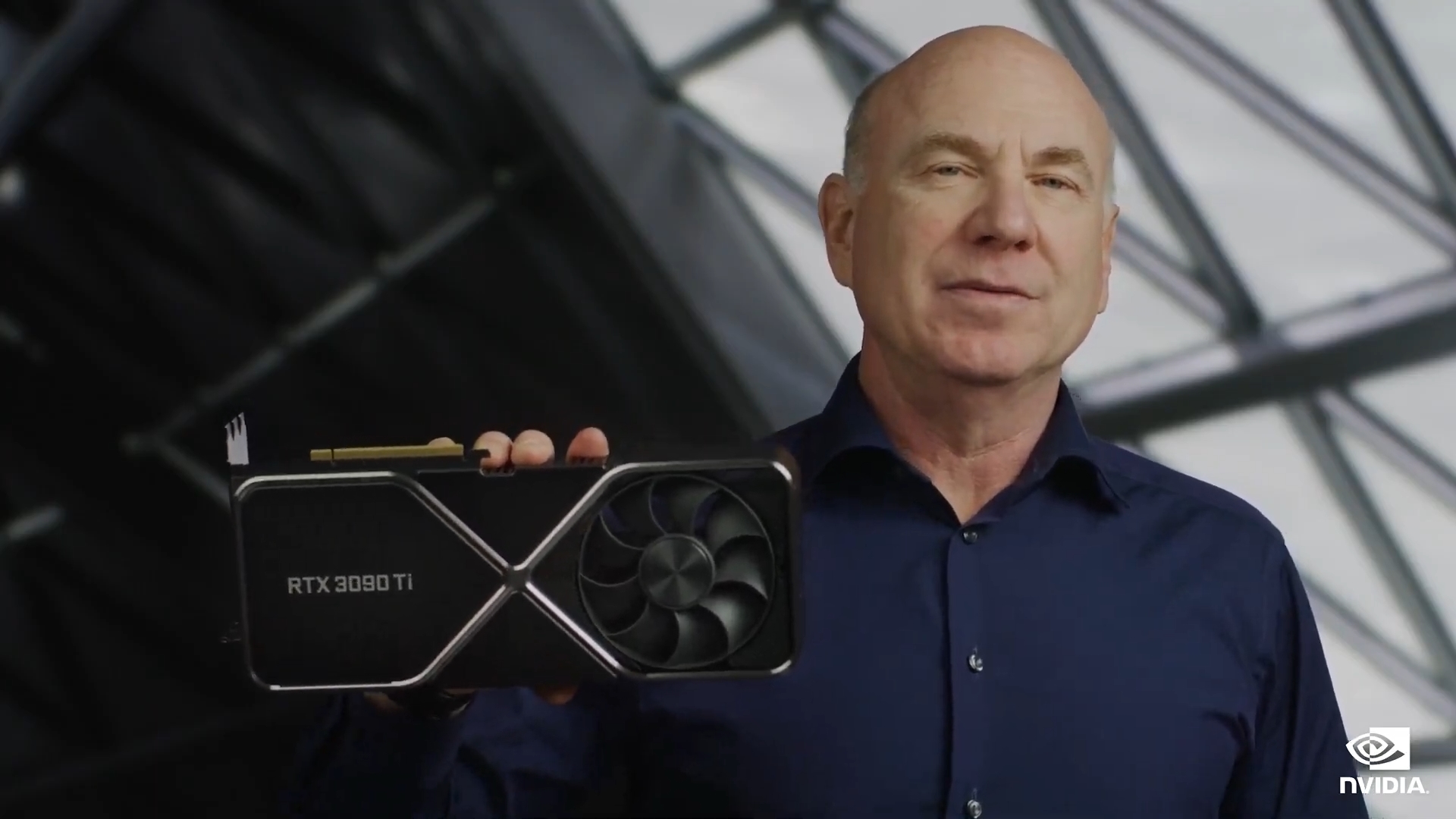 Here are some parting remarks from a humble collector and craftsman of opinions.
Is the Ada Lovelace series pushed further?
So far we were eyeing a Q3 release for the Nvidia 40 series. But the release of the RTX 3090 Ti puts things in a different perspective. If Nvidia was pushing the release of the new series, what would it do? Release a new card. It fits in perfectly. So, in a way, this could be a bad omen that the 40 series is still far from materializing.
Beating down the 6900XT – a cause worth the consumer peril?
A core motive behind the 3090 Ti is beating the AMD RX 6900XT and pushing it further down the charts. Nvidia cannot let a remarkably cheaper card come near the top flagship. Well, even now, the 6900XT manages to come close to the 3090 Ti when overclocked (with the 3090 Ti non-overclocked/reference model). But at least in terms of sheer numbers, Nvidia's RTX 3090 Ti ranks #1 in the majority, if not all, benchmarks even without overclocking, and provides a significant advantage in 4K gameplay. Securing this #1 position – is it really worth the extra consumer peril? When I say peril I mean all those poor souls who will surely lament their decision when the 40 series come along, or all those people who have to spend $200-500 more today because Nvidia would rather use the silicon for a new flagship, and not more affordable yet powerful cards like the 3080 or the 3080 Ti. This ties into our next point.
Delegating silicon for a largely pointless non-Titan card – borderline evil or what?
Nvidia had a choice. Get all this silicon and the GA102 core to increase the supply of the RTX 3080, RTX 3080 Ti, and even the 3090. I can understand that the RTX 3090 Ti has to launch sometime, and it was delayed a lot already. But given the current market where prices are yet to hit normalcy, releasing a $2000+ GPU is simply not the best option when there is still consumer demand for the 3080 and 3080 Ti. From one perspective the logic is sound – the 30 series needed its long-overdue flagship Ti. But from another, it comes at a time that makes Nvidia look evil, a company that hardly cares for what's best for its core consumers.
Halo effect – people will always buy anything from Nvidia GeForce, it seems
A central theme across reviews that I sifted through while compiling data and researching for this article was how the 3090 Ti is purely a halo product. A halo product is a product that people buy because they like the brand, not the product. In effect, this means people would buy anything from a brand. You probably know brands that bank on this, Apple and Coke being two of many such brands.
Squeezin' more money – the Nvidian tactic that seems to work
At this point, Nvidia should just price their cards beyond $1500 and add a subscription service of $99 per month for unlocking all compute units. I mean this is utterly lazy. We didn't even get better chips or Supers. The 3090 Ti is practically a very old chip refashioned with more cores to squeeze more money out of enthusiasts before prices drop when the 40 series releases, Ethereum Merge happens, and the overall silicon shortage relaxes a little.
Waiting for the 40 series might be the better option here
The true winners are all the people not buying RTX 3090 Ti for gaming and still waiting for the 40 series. The 4070 or at most, the 4080 will likely provide somewhat better performance for the same, if not lower, cost.
The solid card remains to be the 3080 vs. 3080 Ti, 3090, and 3090 Ti
If you are looking for a sanely-built card then I'll reiterate what we have already discussed: the Nvidia RTX 3080 is the one video card to rule them all in terms of cost-effectiveness. The performance is easily sufficient to keep the card relevant for many, many years to come. If you are just after 1080p at 60 FPS I'd recommend RX 6600. That's 60W.
Flashing 3090's BIOS for 3090 Ti – please don't even try
I would surely not recommend that because the 3090 Ti's BIOS is designed to draw more power. Unless you want crashes or explosions, please don't be stupid enough to do this. The 3090, though a total of $500 cheaper than the 3090 Ti, is still $1500 – which is not loose cash.
Latest posts by Abhimanyu Shekhar
(see all)