The Arctis Nova Pro is a wired, closed-back over-the-ear headset intended to please gamers. And it's excellent. I'm reviewing the PC/PS version. The Xbox version is separate with a dedicated DAC port requirement. These are noise-isolating headphones and not noise canceling but as long as you're hunting for a headphone for gaming and not high-fidelity music listening, that's what you want to keep the costs down.
The biggest selling point for these headphones is the overall comfort, build quality, and customizability (EQ via software).

Comfort & ergonomics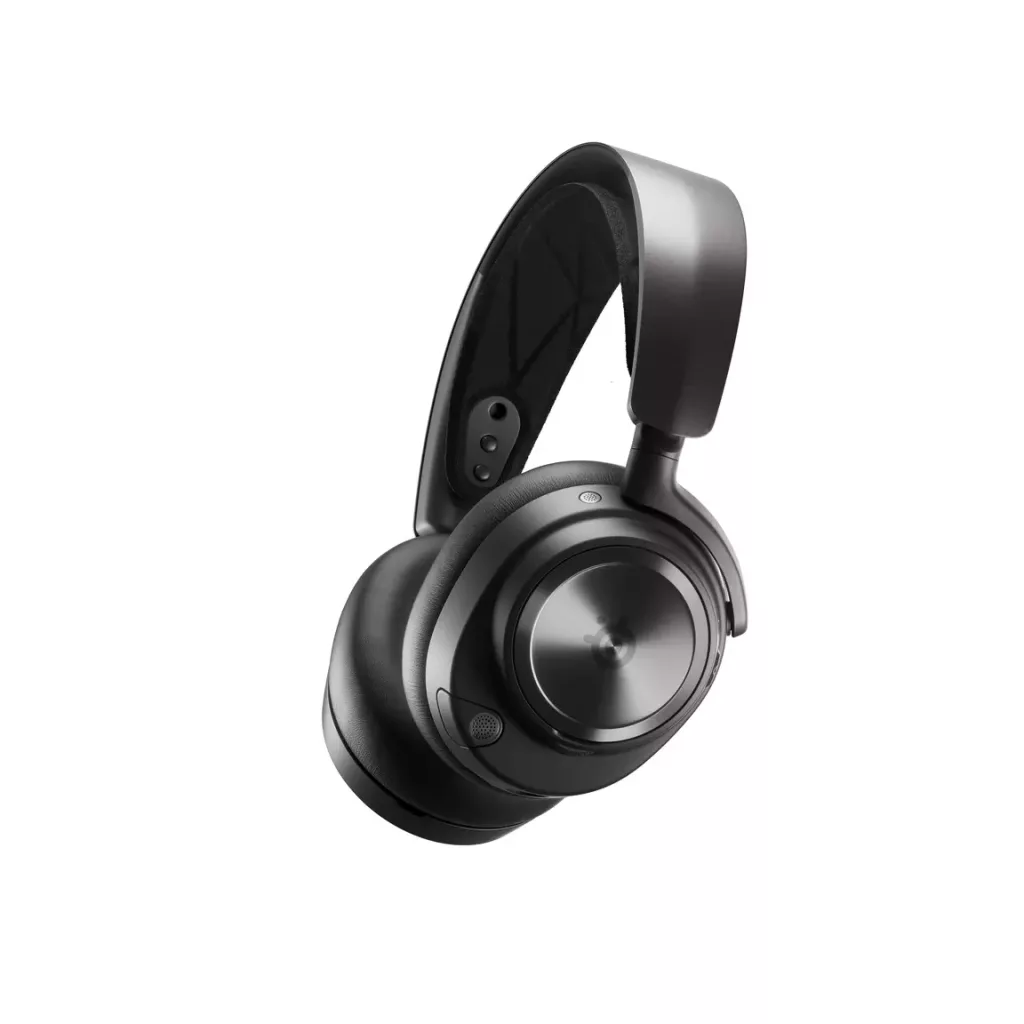 Whether it's the right amount of clamping force or a lightweight build – the Arctis Nova Pro has all that you need for a headphone to be comfortable over long gaming sessions. The padding is very soft.
Gamers with a larger or wider head might struggle as they only expand so much and beyond a point, you can feel the plastic part through the earcup cushioning.
The ski-band headband distributes weight really well. Ideal for long hours of play, the headphones offer great comfort thanks mainly to the good design and ergonomics. The Xbox counterpart, however, is more comfortable as it has better materials.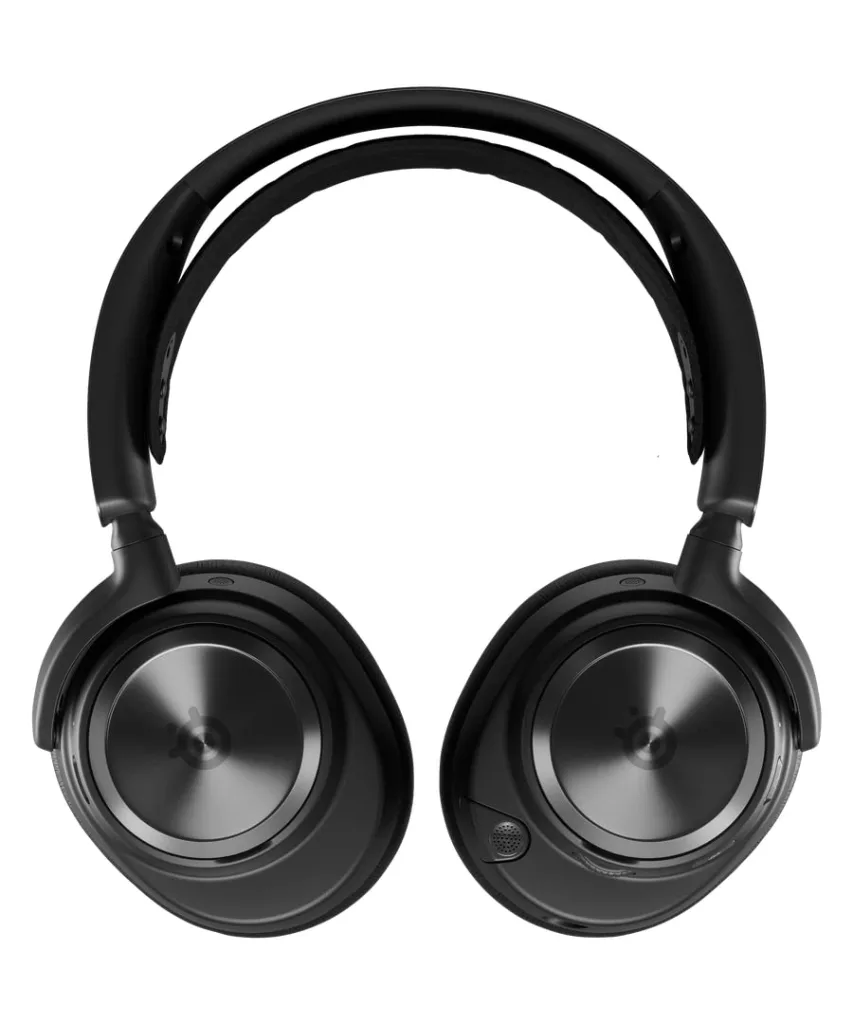 Build quality
The Arctis Nova Pro offers one of the best build qualities in gaming headphones at this price range, if not the best build quality. The construction is the same as most others – a plastic body with a metal headband plate accompanied by a nylon sling. But SteelSeries has done some amazing research and development work in gaming headphone design – and that shows in the build quality of these headphones.
DAC & sound quality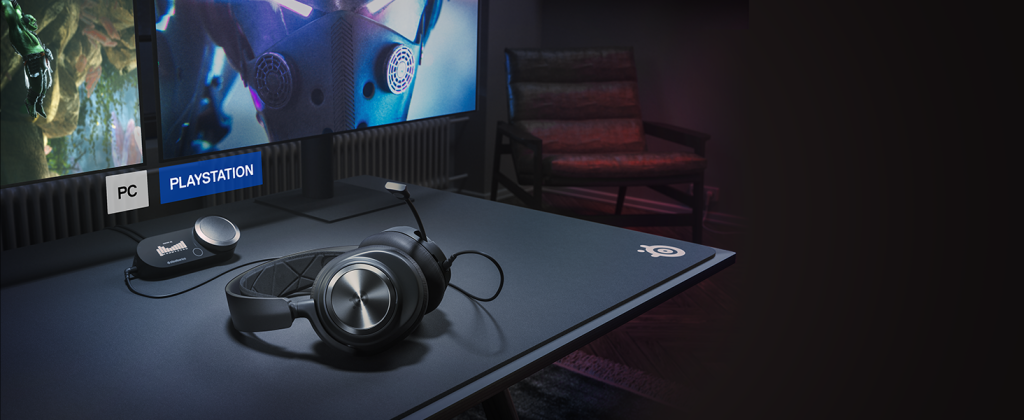 A DAC or digital-to-analog converter is supplied with the headphones. This gives you a collection of nifty controls and options at your fingertips. Put the DAC near your mouse and you'll have quick access to EQs, virtual soundstage customization, channel mixing, gain, mic volume, and side tone. All of these features are, however, manipulated with just 2 buttons so you might need a little time to become fast with these controls.
The main purpose of a DAC is to improve the audio signal before it reaches your ears. The GameDAC Gen 2 that you get with the Nova Pro improves sound resolution to 24-bit 96 kHz for a better sound experience. This makes the soundscape richer from the same sound files vs. a headphone without a DAC. This, however, will barely be noticeable during intense gaming sessions.
Also read: Top 6 wireless & wired headsets for gaming and streaming
Gaming performance
The Arctis Nova Pro offers excellent gaming performance. It comes with all the fundamental features that you want such as good build quality and some customization options – at a $200 price point. This is value for money.
In a quiet environment, you can hear even the smallest details. The main difference you'll notice if coming from a $50-100 headphone to this will be how clear are the footsteps in FPS games even at a distance. This could be good competitively depending on how you capitalize on it.
Gaming performance means how well a headphone performs in an average gaming session. The questions we try to answer to determine this include, "Are they comfortable for a 6-hour long run?", "Are they stable enough to not fall off your head when you jerk it in disappointment or crush your desk and mouse in rage?", "Do they look like gaming headphones?", "Do they offer sufficient sound quality and controls to adjust according to your taste?" and so on.
This headphone performs amazingly well across benchmarks.
Advantages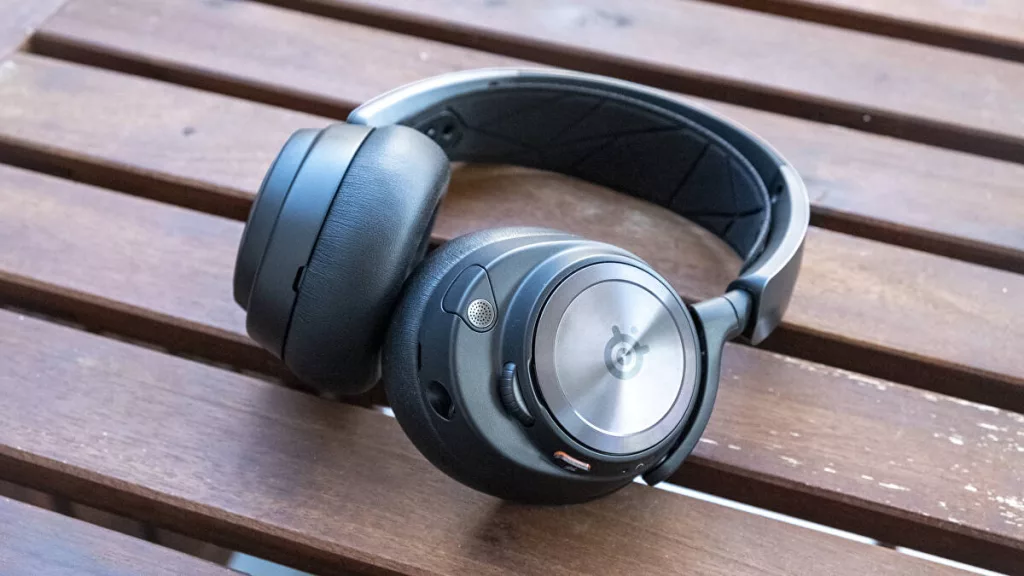 After going through the obvious gamer-centric advantages, let's look at some secondary benefits of choosing these headphones.
The retractable mic boom offers good voice quality. The voice is very clear. This is thanks to the ClearCast Gen 2 technology used in the system's mic which has AI-based noise cancellation.
There is minimal audio leakage even at higher volumes.
Channel mixing and EQs are simply amazing. The GameDAC ensures good customization and gaming experience even on consoles.
There is a volume wheel and a mic mute/unmute button as well. Both controls are on the left side. The headphones have a LED that turns red when muted.
You get a dust protection pouch with the headphones.
Nova Pro, though not an audiophile-grade headphone, still offers superior sound quality than many other $200 gaming headphones thanks to advanced high-fidelity drivers and a good acoustic system from SteelSeries. The headphones have 360° spatial audio.
A USB-C connection is superior to a micro USB (though you have to make sure the right end is in the headphone, otherwise the mic will not work).
Drawbacks
Let's quickly go through what's lacking or what could potentially be a dealbreaker for some of you. You'll find that the majority of these drawbacks concern those who want more than just a gaming headset.
They are wired.
There's only a black color.
As mentioned above, these headphones are not noise-canceling. If you're in a loud environment when gaming with many ambient sounds, then a noise-canceling headphone is recommended. Even the noise isolation quality is not premium and a lot of sounds will get through, especially for those whose ears don't fit inside the earcups perfectly due to hair or glasses, for example.
Not ideal for phone calls and music as they don't have dedicated music or call controls on the wire.
The bass is low and mid-range chatter almost always gets through.
The Arctis Nova Pro is not designed to be portable. The bulky design is offset by the comfort, but that still makes moving with these headphones a chore, especially noting how even pausing the music will have you getting your phone out of your pocket. The headphones don't fold, only the earcups swivel to lay flat.
Also read: Noise isolating vs. noise canceling headphones for gaming
Final verdict
All in all, the SteelSeries Arctis Nova Pro is an amazing gaming headset. It has all that a gamer needs. It's comfortable and features a robust build quality. The $200 price point is not something I'm personally a fan of but compared to other options even from the Arctis gaming headphone family, I have to say that it surely outperforms many others that are slightly more expensive.
If you're looking for a reliable gaming headset and not a pristine sound quality, then this ticks all the boxes. It will not have you wanting more.
Latest posts by ShadowPanda
(see all)